I have a friend whose superpower is timing. I've honestly never seen anything quite like it. An opportunity can come to him that, to me, seems like the best thing ever and he'll be like, "Yeah…it's not time." He'll let it go and not think too much about it. It's usually not until several months or even a couple of years later that similar opportunity will present itself. But the second time, 9 times out of 10, it requires much less effort on his part and the money that's on the table is at least double what the original offer was.
---
Whenever I ask him the secret to knowing that things will play out that way, he usually says something along the lines of:
"When I don't feel complete peace about something, I don't move…yet. If it's meant to be, it'll come back around at a time when I can really feel good about it."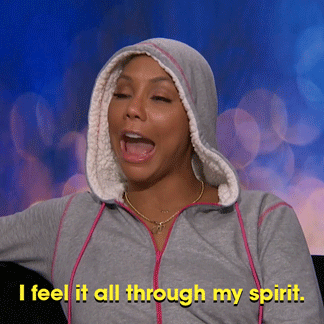 So, you know what that means, right? Sounds to me like the first step towards becoming a master at timing is patience (more on that in a bit). Not only patience but self-confidence as well. He knows that he's so good at what he does that the things that are truly right for him will never pass him by.

Now, just think about all of the things that you went after or allowed into your life all because you were afraid of what would happen if they didn't? Yeah, there's no telling how many of us are bad at timing, simply due to us having a sense of desperation or worry attached to our decisions.
Well, there's no time like the present to break out of that mode. They say that timing is everything, so if you're finally ready to get what timing has determined is the absolute best for you, consider applying the following six tips.
6 Ways To Master The Art Of Timing
Featured image by Getty Images.
Related Articles:
My Husband & I Are Relocating Halfway Across The Country - Read More
5 Signs You're Experiencing A Spiritual Awakening - Read More
How To Manifest The Life Of Your Dreams In 5 Steps - Read More