---
Let's be real, we can all use a boost these days. Whether you're an essential worker putting your best foot forward every day or a working-from-home mama who's balancing homeschooling and career, we're experiencing some great highs and pivotal lows. When it comes to our new normal, we can't say what that will be. In lieu of that, everyone is focusing on the inside, how they feel, and the little ways we can keep ourselves sane.
Unfortunately, we can't rely on our go-to favorites like nail salons, drinks with your girls, or a simple getaway to give us comfort. We're living in a limited world right now, so our self-care is limited too.
We know there's a link between what you wear and how you feel, but did you know certain colors can actually boost your mood? Color psychology suggests certain colors can evoke certain feelings, and could even have an influence over your well-being and mental health. Sometimes, the best way is the simplest: to change up your wardrobe. A simple sweater swap can uplight your day and bring a sense of peace to your everyday life. Here are 5 colors that can immediately make you happier, calmer, and a bit less stressed from the comfort of your home.
*Some links are affiliate links. If you make a purchase, xoNecole may earn a small commission.
Pale Blue
This color is often linked to feelings of calmness and tranquility, but this particular shade elects a sense of serenity. While different shades are associated with different emotions, any shade of blue will evoke harmonious vibes; perfect for your at-home environment.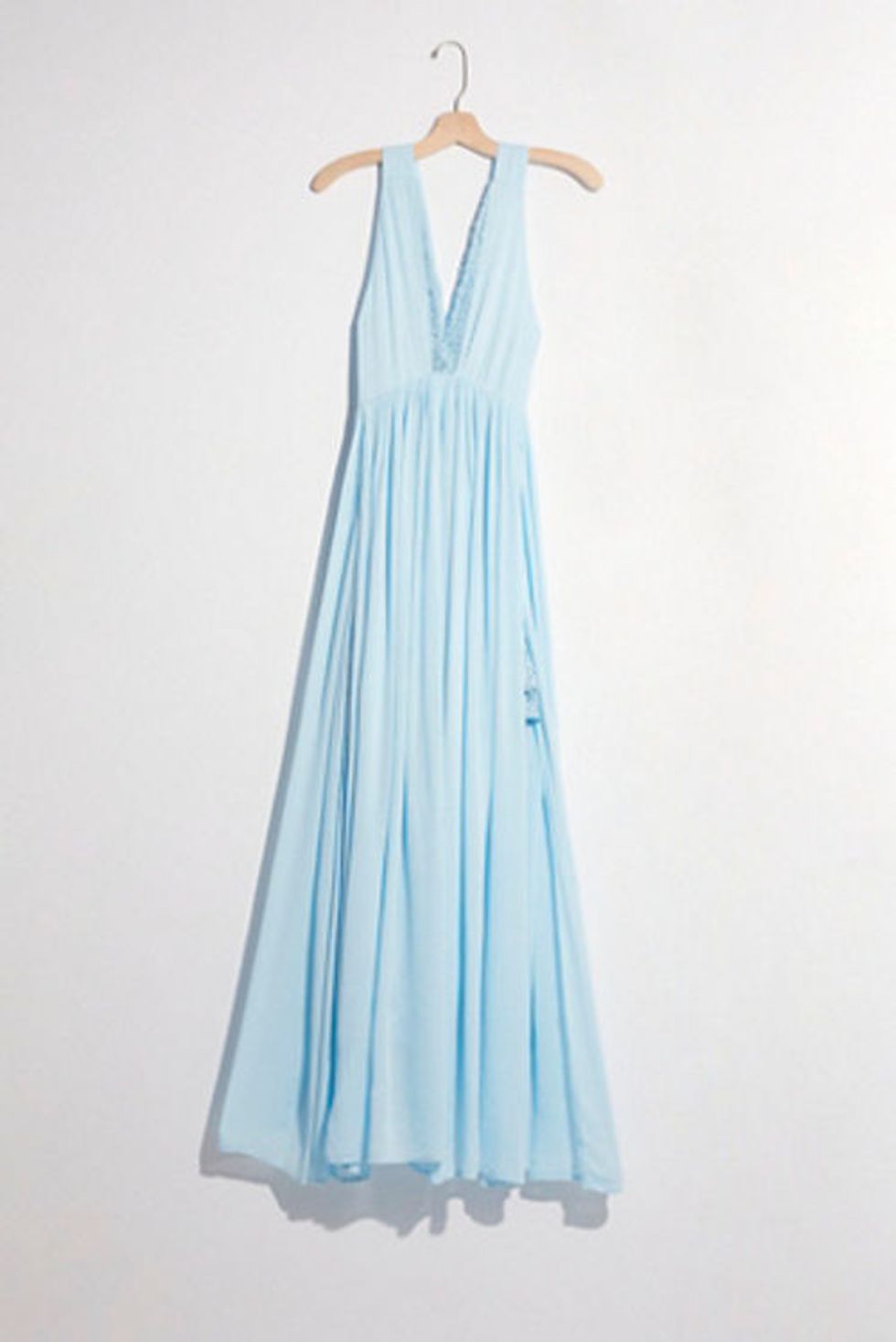 Free People
Tangerine
We can't be calm all the time and there are moments where we need a bit of spice. This shade is uplifting and evokes energetic vibes on the psyche. The shade is enthusiastic and can help overcome feelings of complacency that we are all feeling.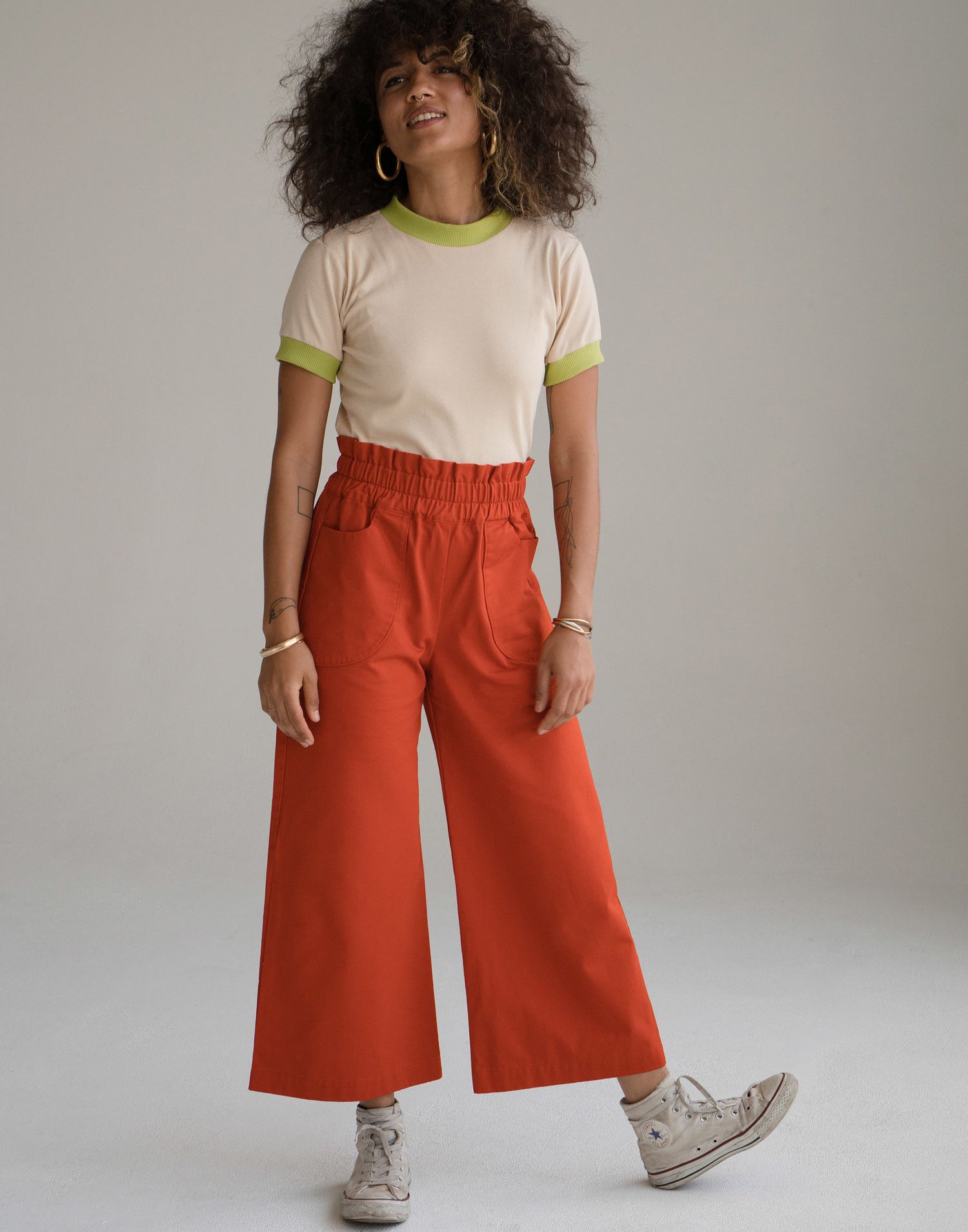 DON'T WORRY BABY
Saffron
Warmth, and energy — what more can I say? It's a calming attention-grabber, both chic and relaxed; invigorating and consistent. Bonus: Melanin + yellow is the perfect spring combination.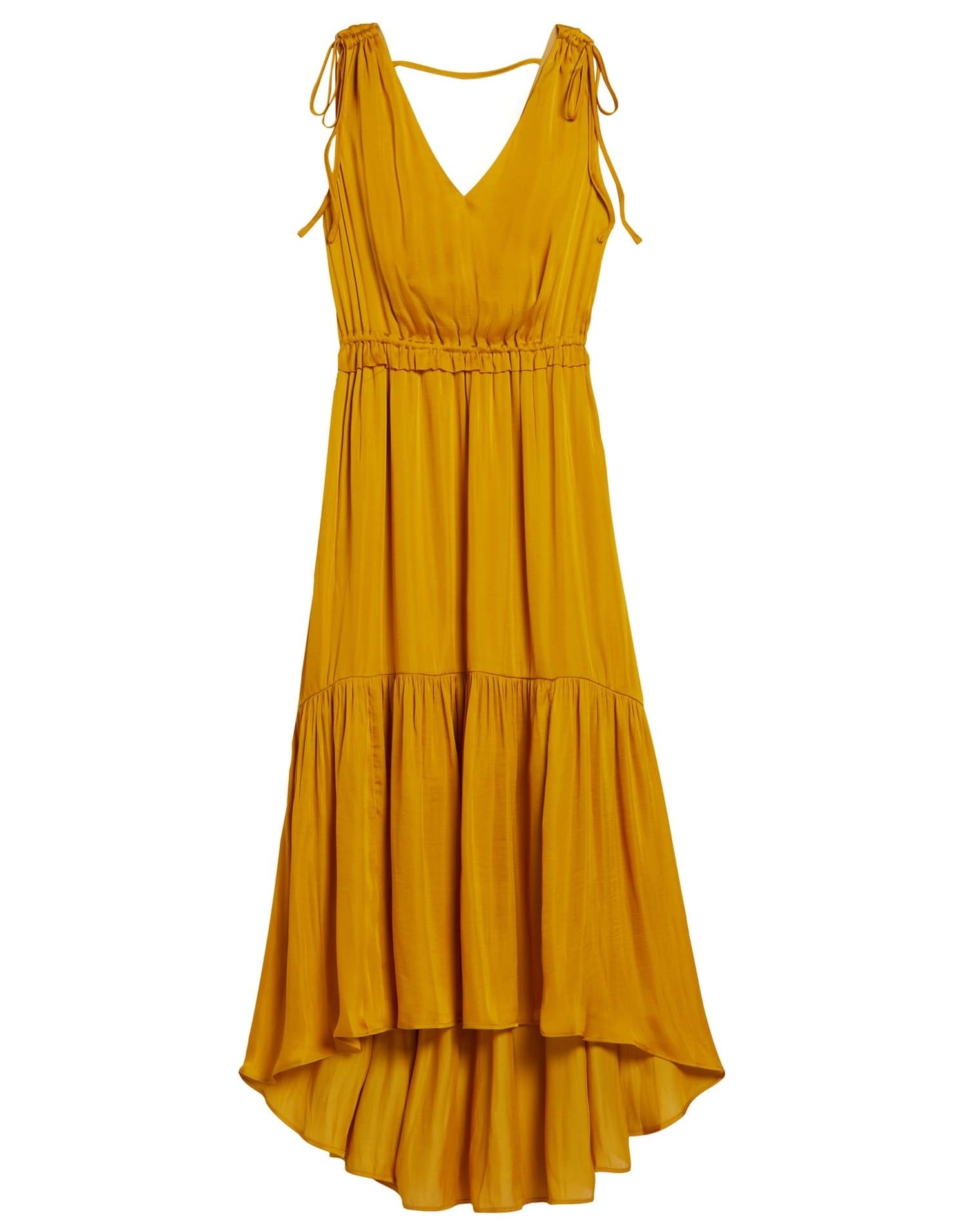 Banana Republic
Fuchsia
For feelings of love and kindness, opt for fuchsia. It's nurturing and can help alleviate feelings of loneliness or inadequacy. This could be the perfect shade to slip into for date night, whether virtual or in your own home.
ASOS DESIGN Slim Suit Pants In Satin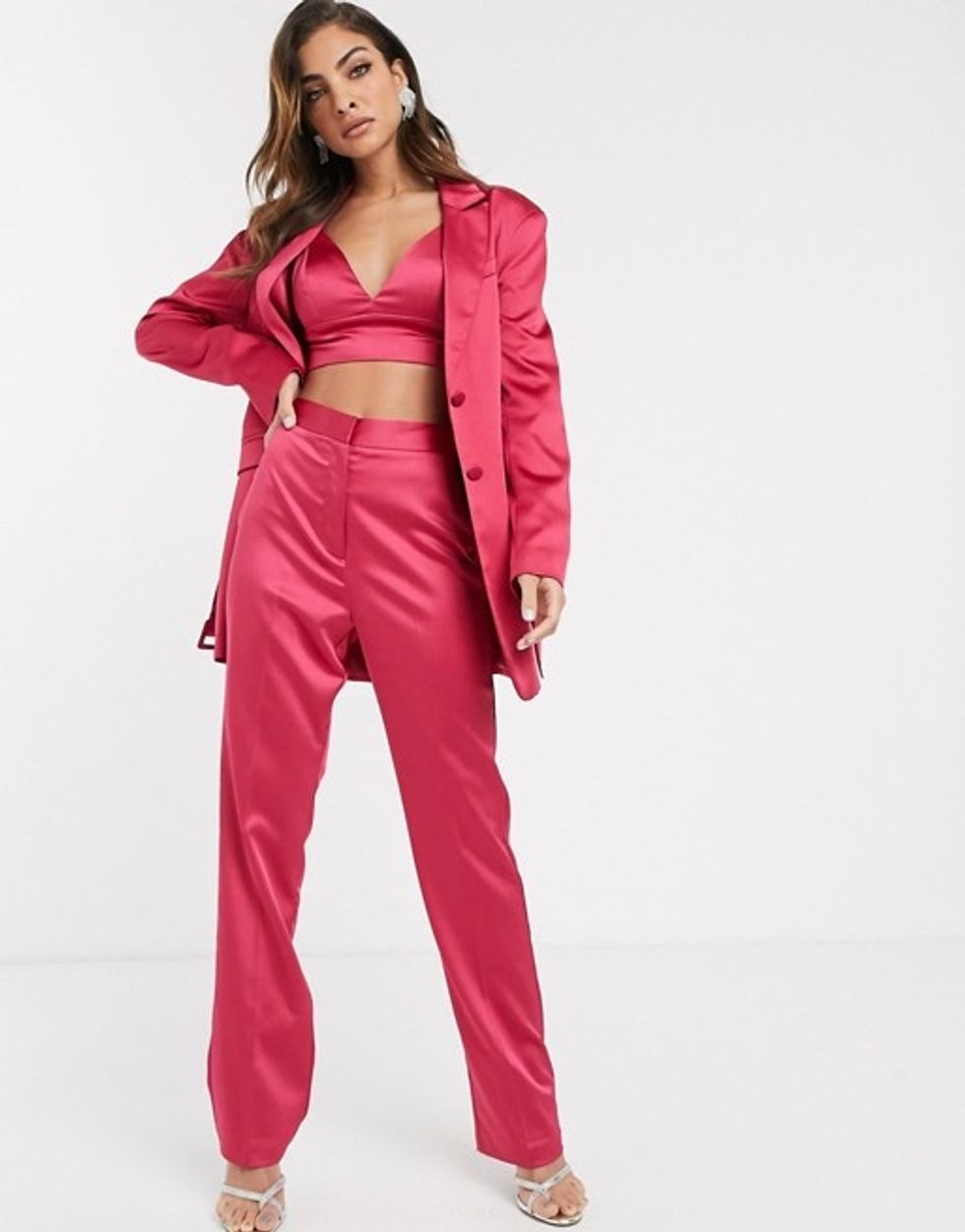 ASOS
White / Ecru
White and off-white colors like ecru are perfect for self-isolation. These shades evoke peacefulness and cleanliness - two feelings we're all grasping for right now. There's an added bonus that white or off-white already resides in your wardrobe, so no need to shop to boost your mood.
High Waisted Lined Cropped Wide Leg Pant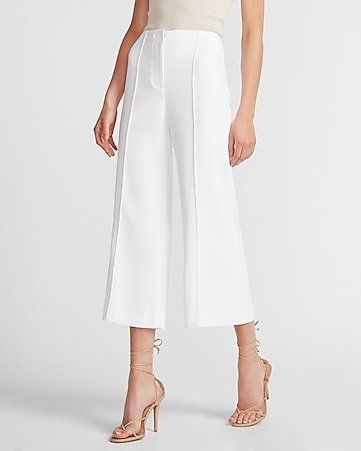 Express
Off The Shoulder Smocked Eyelet Lace Bell Sleeve Top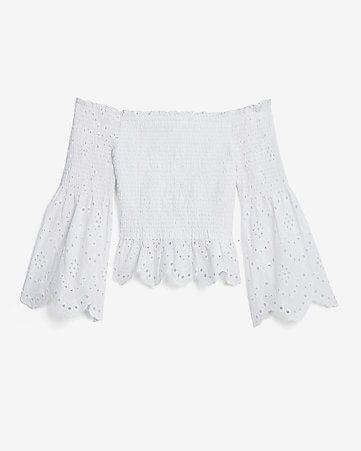 Express
Want more stories like this? Sign up for our newsletter here to receive our latest articles and news straight to your inbox.
Featured image by Shutterstock