---
It was the Sunday before Thanksgiving and I was in the middle of one of the biggest fights of my life. Perhaps, the most hurtful part of the blind anger, and blood red rage was who I was in the fight with. My opponent during that fight wasn't supposed to be an opponent at all, he was my fiancé and almost a year ago, to that date, he had asked me to marry him. And now, we were fighting each other with words that could make anyone think that love had never grown, made, lived, or stayed there between us at all.
It was an hour before our food tasting at the wedding venue, but I could not feel anything. I was numb. I watched his back walk out of the door to leave.
Tears flowed down my face.
I accepted the sadness I felt in the time following our break up. Not for him. They were for me. I felt like the relationship failed despite all my effort. It was a realization that only solidified more as I thought of the save-the-dates that had gone out to family and friends, the venue that was halfway paid for, the wedding dress I no longer had a need for.
How could I stop now?
As I look back now, I realize that the feeling of failure was still easier to swallow than regret would ever be. And the relief I felt after sadness subsided forced me to realize that I was glad the train had stopped well before it pulled into the station. Deep down, I was grateful to him for walking away.
It meant I no longer had to say "yes" when every fiber of my being was screaming "no" all for the sake of a so-called happy ending with a man I no longer felt moved by or enamored with.
It's okay to be wrong in love.
Here are the 7 signs I wish I paid attention to long before that fight that told me the wedding was off: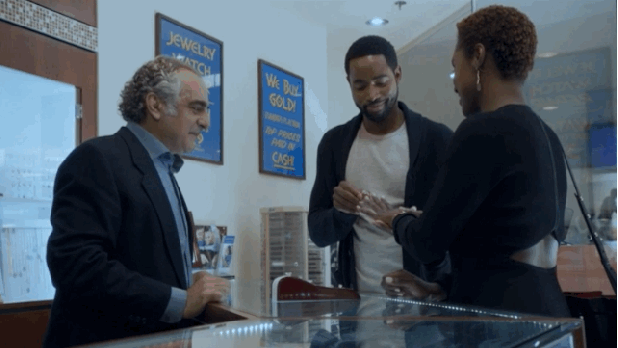 Nothing About Our Relationship Was Organic
I met my ex-fiance the day before my first solo trip out of the country. I re-read the article I wrote about it now laughing at my ignorance. I didn't listen to a friend that said, "Get to know a man through all four seasons before committing your life to him." I had it mapped out to a science. Controlling my destiny was so important, I even organized the date and time of his marriage proposal. It wasn't a surprise. Nothing about our relationship came naturally because I was constantly forcing him to show love he didn't rightfully feel.
Of course, a man can say he loves you, but if he wakes up in the morning, fixes a full breakfast for himself and never asks, "Are you hungry?", you can make a safe bet that his words are just words. Love motivates us to be selfless.
Love moves us to give and, when it's authentic, giving is as natural as breathing. I ignored all the signs while simultaneously depending on signs to hold us together. What do I mean? The distance between us and our inability to communicate was consistent. However, on days where he'd happen to finish my sentences I thought, Oh my God, that's the sign that he was made for me. I just got to stay committed and rock with him!
Trust what is consistent. Trust your heart. I learned to stop fishing for signs and see things as they are.
My Body Changed
I gained 15 pounds. It wasn't the cutesy "date night eating out" weight because date nights ceased with a wedding looming overhead. It was stress weight. After my annual biometric screening, I was told to take a stress test. My blood pressure was incredibly high. If that wasn't enough, the hair around my temples receded after I'd cut off all my hair. I felt horrible about myself. The progress I'd made just the year before in being the healthiest I'd ever been was completely wiped away.
I Made No Personal Advancements
While personal advancement is a self-motivated decision, sometimes I was so obsessed with the relationship that I stifled my own growth. It's important to hold some energy back for your own goals and ambition. It's also important to connect to a man or woman who is your ultimate cheerleader. On days you run out of energy, he/she makes you feel like you can leap over tall buildings. Most importantly, you cultivate that "I Can Do Anything" spirit from having a healthy balance between your personal goals and the "us" goals. I didn't have the balance. It was all about building the "us" life and my life lost its luster.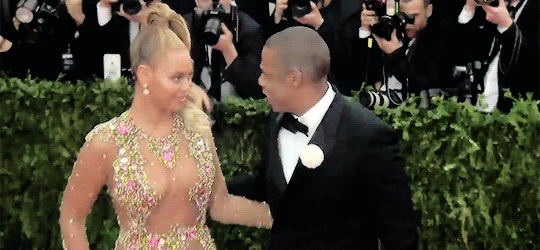 I Had To Fake That The Picture Was Perfect
I became wedding planning obsessed while the relationship was falling apart. The image of the "best day of our lives" was the only joy I had. We made the commitment so we had to make it work. If I focused on the wedding plans, then the relationship would work itself out. I just had to keep pushing forward. I began overcompensating by creating the "grand" wedding in effort to mask the fear that I was making a mistake.
I went to my second bridal shop and found THE dress. I'd watched hundreds of would-be brides stand on the podium when they finally said 'yes to the dress' and cry tears of pure joy. My mother was teary-eyed. Her firstborn was in a gorgeous gown with a chapel-length veil. It was real now. I was going to marry him and I felt sick. I stood there with a beautiful dress on and the owner of the boutique said, "I sense some hesitation." The hesitation she sensed was not about the dress…it was my heart.
I remember leaving the boutique. Still manufacturing excitement, I called him saying "I found the dress!" He said, "That's nice. I'll call you after I'm finished doing what I'm doing." I stared at the phone, beeping with the sound of an abruptly-ended call. The wedding dress that should have been freeing felt like a straightjacket.
I Was Not Keeping God At The Center
My relationship with God came to a standstill because building this other relationship became the singular focus. I'd sit in church and plan out table settings and centerpieces in my head. I'd fill the hole with keeping busy. A friend said something so powerful to me once: "Christ is so important in a relationship because every time I get into an argument with my wife, I am convicted. My relationship with God gives me that push to say, 'Hey, I'm sorry.' God values at the center of your relationship holds you to a higher standard of how you treat each other. She is my partner and not my enemy."
It should never get to a place where name-calling is the go-to defense or ending the relationship becomes a curse-filled mantra. God is the compass that causes you to honor each other even in heated disagreements.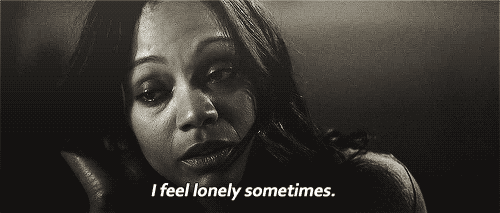 I Felt Really Alone In My Relationship
There I was, seven months away from the big day and I felt more alone than I'd ever felt in my life. I'd been stripped of my first love, which was travel, in order to prioritize the relationship first and not offend my soon-to-be-husband. He was on the couch playing video games or watching Netflix. I was in the bedroom buying home appliances or watching Four Weddings. This would go on for hours with barely two words spoken to each other until I fell asleep or he left the apartment to "do something." I became a clam, only imparting my feelings to my friends. He became resentful, using the silent treatment towards me whether we were together or apart.
Communication failed and therefore so did trust. My relationship with my friends ceased to exist. When I went to Barbados with my college friend for my birthday, a monkey ran across the main power line on the island and shut down the power in three parishes. The power outage also impacted the cell phone towers. To my fiancé, the story seemed as far fetched as it sounded. I spent most of the time there arguing about the veracity of the power outage on the island. Even in another country, I was unhappy. We were in a relationship in title but could not have been more apart in action.
We Were No Longer Compatible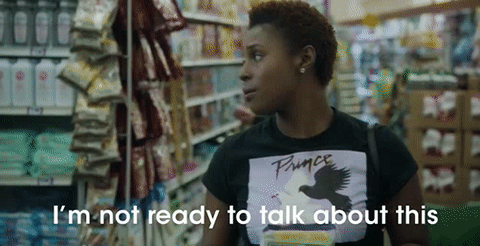 Seeing value in what makes you different and appreciating it is what makes relationships work. He and I had two very different backgrounds. I am very suburban and he is very urban. I am a newbie traveler and he is a chronic homebody. He is frugal. I am for fabulosity on a budget. Our differences became obstacles instead of assets. They were weapons that drove a wedge between us instead of drawing us closer together. What we failed to do was respect the incredible things that made us unique. No one will ever find a person who is compatible in every way. Compatibility is important when it comes to values but differences are important to building mature balanced relationships.
The apartment was empty. I stared at a brand new Spin & Scrub Hoover vacuum cleaner and my new touchless trash can. All of these high tech appliances surrounded me but a gilded cage is still a cage. Actress Meagan Good's husband, Devon Franklin once said, "For anybody that has ever been married getting the ring isn't the end of the story. Unless God cosigned that ring, you are in trouble. Don't compare your life to someone else's life because you could be coveting trouble."
Thanksgiving Day, I had a family auction. I gave away most of the things I'd purchased during the course of the relationship. It gave me the closure I needed, and the satisfaction of witnessing my family and friends receive the things they needed.

To my surprise the family embraced my change in relationship status with a "thank God".
They saw the sadness I thought I'd masterfully masked. The fear I had of failure dissipated with each Taboo card thrown on the dinner table and each piece of cinnamon glazed sweet potato pie passed around. Life goes on!
We are living, breathing beings that grow and change.
I am embracing the fact that every relationship isn't the right one. I've learned to make a U-turn when it's necessary. No amount of commitment in the world is worth sacrificing your happy. By all means, get your happy!
Do you have a personal story that has happened to you and left you feeling empowered? Share your story with the xoNecole readers by sending your submissions to editor@xonecole.com!
Featured image by Beatriz Pérez Moya on Unsplash