---
I remember the era when Rihanna rebranded herself to the 'Good Girl Gone Bad' and released Rated R. It was my last year of high school actually, and I was mentally punching the air pissed off! How dare my Caribbean 'Music Of The Sun' princess become so edgy, dark, and forward in her music that acts as her inner monologue? How dare she show off her beautiful body, flaunt the most current fashion, talk about how much she loves to f*ck, stay up all night, party like a rockstar, and sleep in all day while I hold on to my good girl identity as if my life depended on it? Like there's going to be some VIP lounge in heaven that I am going to be escorted to the very front of with my husband holding my hand, looking me in my eye telling me, "Babe, I am so happy you never learned how to suck d*ck before I met you. Really, that's the highlight of our marriage."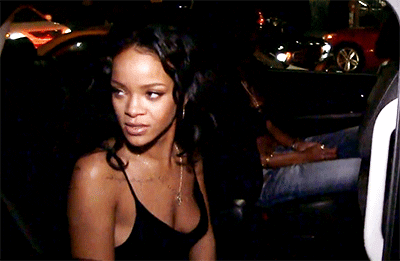 Giphy
And then, about a few months later, I was off to college, I had half my hair shaved off with extra-long hair on the right side, and I was reciting affirmative lyrics that let a man know if I can't feel pleasure when I give him access to my body, I'm not fake moaning and groaning. I also got well-acquainted with a few 'Rude Boys'. In short, I emulated the 'Good Girl Gone Bad'.
Turns out, hate is just confused love.
Erica Campbell is out here giving advice on love and marriage, bless her heart, taking one of my favorite bops "God In Me" too seriously in a recent Instagram post:
"You can't sow Hoe seeds and reap marriage benefits. Your brain and body don't switch like that. You gotta prepare your mind for marriage because it's a ministry You will crave what you have put in practice. Can't wait for y'all to hear my podcast. Ooohhh we gon talk!!! #marriage #monogamy #marriageminded #prepareyourself"
Now, I'm going to give the good sis an "A" for effort for coming on The Morning Hustleto offer some clarity to her generally unsolicited, baseless and internalized misogynistic message. She did sprinkle a little bit of truth with lies in the original statement but swiftly corrected herself. Erica explained:
"I said you can't sow hoe seed and think you're going to reap marriage benefits. And what I meant by that is monogamy must be practiced. It's not something that happens automatically. If you're in the practice of sleeping around, doing whatever—and I'm coming from a believer's perspective because that's what I am. I know there's a benefit in being with one person. That was God's design for our life. I know that a lot of people, dealing with broken hearts, they'll say, 'Fine, I don't care. I'ma do what I want.' And you can. But the benefits of marriage are beautiful, beautiful, beautiful."
That's not what she initially said, but moving right along!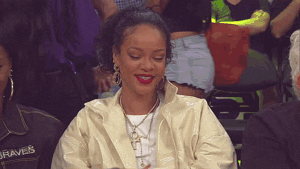 Los Angeles Kiss GIF by NBA
Giphy
Now believe this, hoes be winning outchea. What is a hoe exactly? Well...hmm...the definition depends on who you are asking right? Seems like it's a social construct to stop women from exploring their sexuality ta meee! I don't hear a whole lot of people telling men, "Respect yourself, King, boys will not be boys, you keep on preparing to be a husband your entire adult life until she arrives."
Marriage is undoubtedly a lifestyle that every man and woman have to prepare for, there were no lies told there. However, this nice nasty disposition rooted in what looks like an attempt to banish women who love who they want and f*ck who they choose into oblivion was in poor taste, and just not well thought-out. The Highest is the most gracious, the most merciful, and can turn water into wine. I don't think the magic just stops happening when it's time to turn 'a hoe into a housewife'. Most importantly, every person has the ability to create a life that they love and that includes manifesting a healthy, loving relationship if they so choose.
Erica, just live ya life...
Featured image by Shutterstock
Are you a member of our insiders squad? Join us in the xoTribe Members Community today!