It may be October, but it's Black History Month somewhere in the world (namely, the United Kingdom), and Tracee Ellis Ross is celebrating in style. Just last month, the Black-ish actress broke the internet with the announcement of her new haircare collection, but in her recent interview with Glamour UK, she revealed that her latest drop is only the beginning.
Along with being the princess of Motown, a badass CEO, and our forever #StyleGoals, Tracee recently stole the crown as Selfie Queen of The World by capturing her latest magazine cover on her iPhone. In the issue, Tracee gave us all the details on what's next for her and I'll give you a hint: sis is about to snatch all of our coins. She explained:

"There is so much we've learned with this first drop. I have been honing and specifying my dream for 10 years. I've written down the language that's used in the making of the brand, the promise of the brand, a glossary that would help us all to redefine and rearticulate. Now it's about clarity and specificity of vision."
For Tracee, creating her brand was more than a business opportunity, it was a necessity. After searching the shelves for a product that catered to WOC to no avail, the actress decided to create her own, and her vision for PATTERN extends far beyond haircare.
"Makeup, skincare, I see them as part of the [PATTERN] journey. The gatekeepers of the industry have not had an understanding of the power and the beauty of this community of people. I still am playing within a system that forecasts beneath our worth...But I'm playing the long game."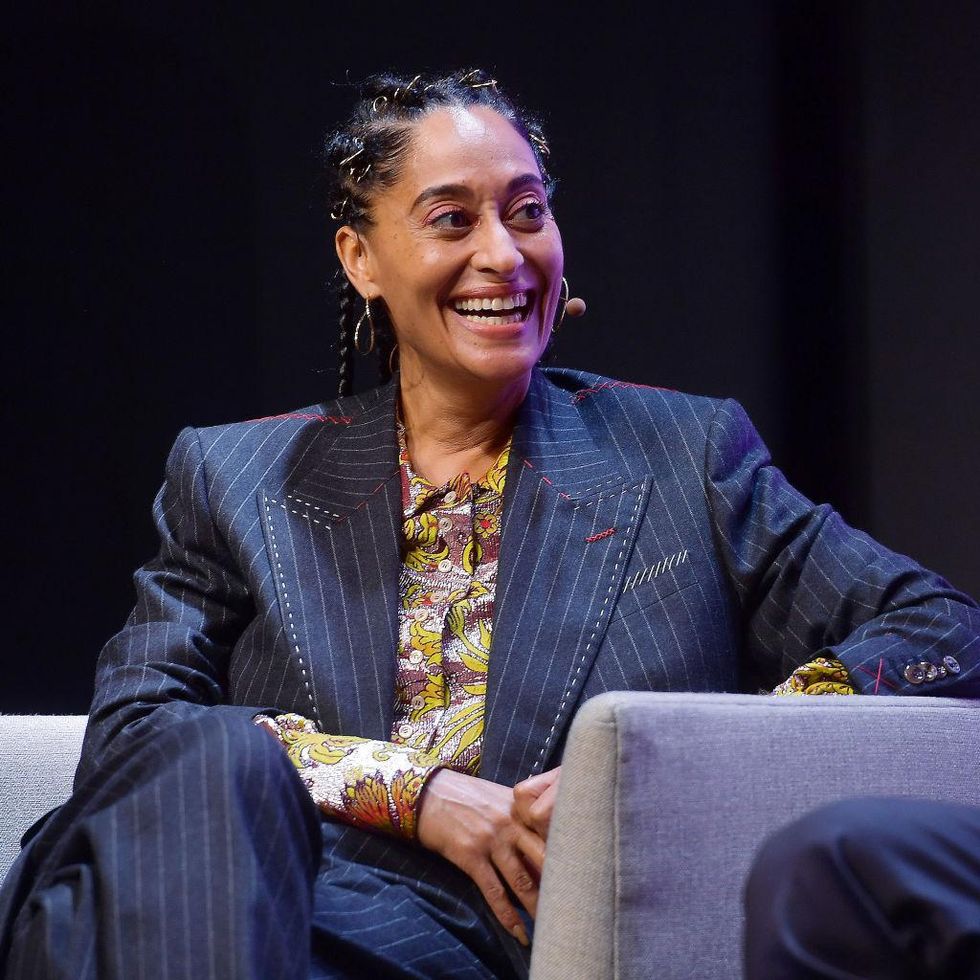 Matt Winkelmeyer/Getty Images for WIRED
While Tracee's career as a businesswoman may be on the come-up today, the actress told the magazine that there were some not so feel-good moments along her journey that made her question her vision altogether.

"I remember the first thing that was said to me, which made me cry in the meeting, was: 'Why do you think you can do this? Why do you think anyone would want these products from you?' I didn't have the statistical evidence to support what I knew to be true. I didn't have all the information, but I knew it in my heart."

Tracee is a testament to the fact that you should never give up on your dream just because other people weren't given your vision.
"Oh, there was no 'eureka' moment. When I was going through all of that I didn't have an understanding of the larger cultural context; I didn't understand that the culture of beauty and the industry of beauty was actually specifically leaving me out and not celebrating me."
While in the early stages of her company's development, Tracee had no idea of the potential cultural impact her company could have, now she knows that her journey of healing and self-acceptance is not unique and hopes to help other women shift their paradigm when it comes to what beauty truly means.
"It's about a paradigm shift. It's about opening up space where we can see ourselves, and creating products that were actually made for us."
Featured image by Matt Winkelmeyer/Getty Images for WIRED