---
As a proud member of the natural hair community for 15 years, I've seen all types of hair brands come and go - all with the claim of defining curls, adding moisture and being the new "IT" collection for all of us curly girls. Some brands definitely made big waves within the natural hair community and as the movement continued, others wanted in on the action, including big brands that never used to be inclusive (like ever), and of course celebrities.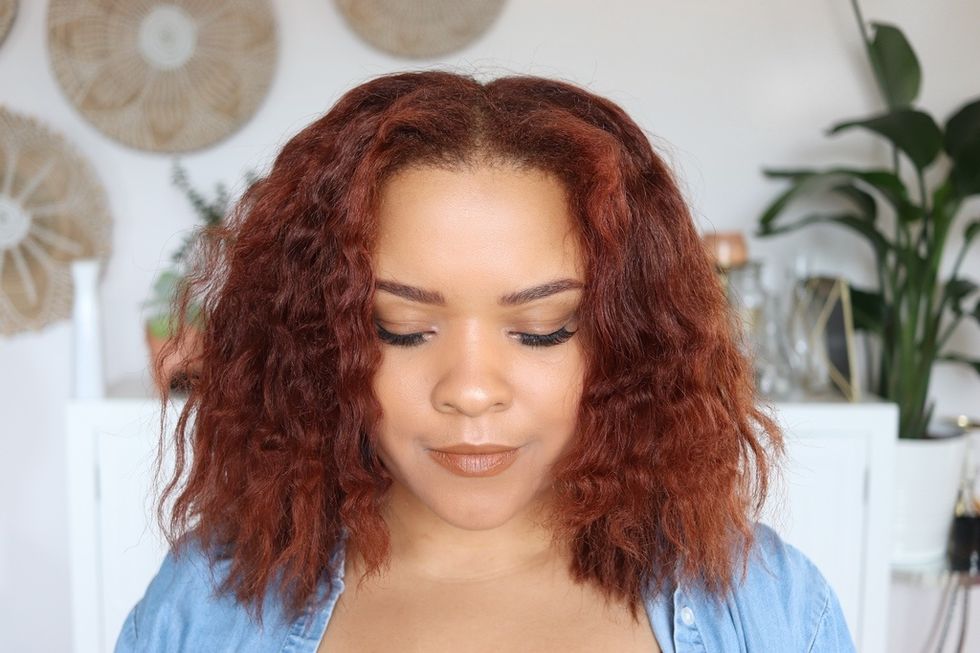 My straight hair before.
Annisa LiMara/xoNecole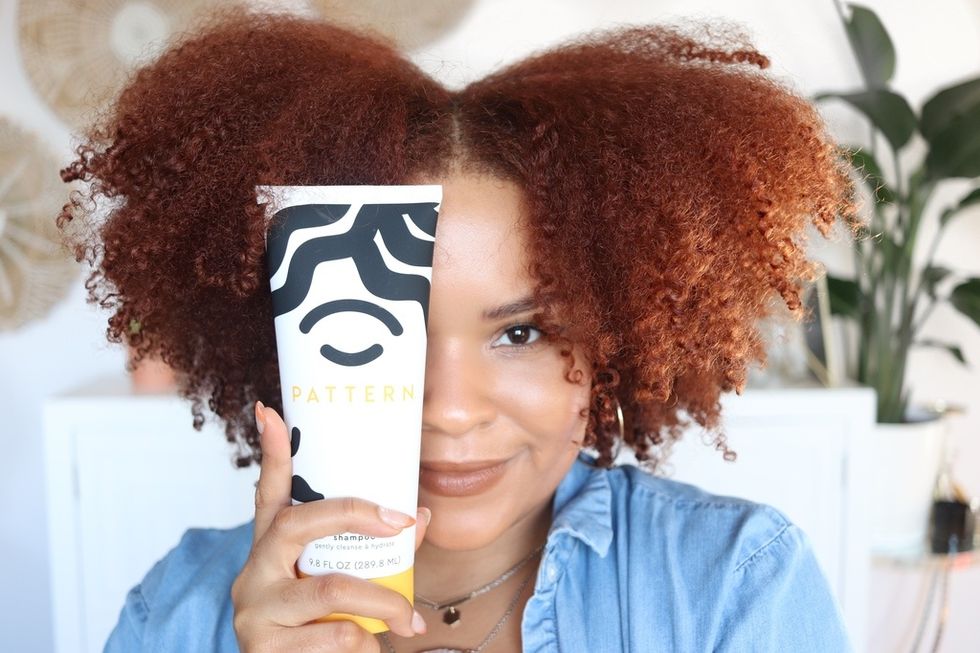 My curls after.
Annisa LiMara/xoNecole
As a lover of all things beauty and hair, Tracee Ellis Ross is a fashion and hair icon all her own and was a trailblazer in her own right. She was one of the first black women to wear her hair in its natural state YEARS before it became a movement and now, a trend. So when I found out last fall that she was launching her own haircare brand, Pattern, I knew I HAD to try it. Because, duh, it's Tracee!
Of course, with any new product launch, the natural hair nazis were out in true form and the reviews were a mixed bunch. The overall thought was that it was great for looser textured curls, any tighter and it was flop. As fate would have it, I received a PR package shortly after it launched so I decided I was up for the challenge for my super thick and curly fro.
Needless to say, I felt in my gut that it could go really good, or REALLY bad. So I cleared my schedule and began my wash day ritual and this was my experience: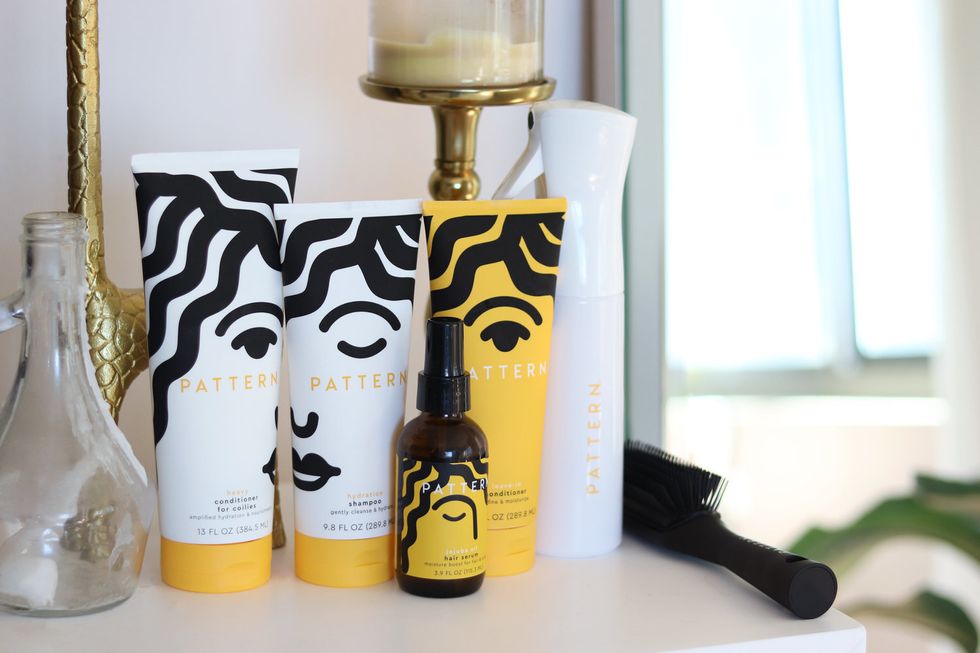 From (L to R): Pattern Hydration Shampoo, Pattern Heavy Conditioner For Coilies, Pattern Jojoba Oil Hair Serum & Pattern Leave-In Conditioner
Annisa LiMara/xoNecole
When I first opened my PR package, I was IMPRESSED! The packaging was so chic, so special and just so TRACEE! Even if I didn't end up liking the products, I'm an artist so I can at least appreciate the packaging and marketing which was so captivating. The package even include a Manifesta - an ode to black hair and curls of all textures - and I even got a Denman brush, microfiber towel, hair clip and a fine mist water bottle. A natural girls' best friend!
Pattern Hydration Shampoo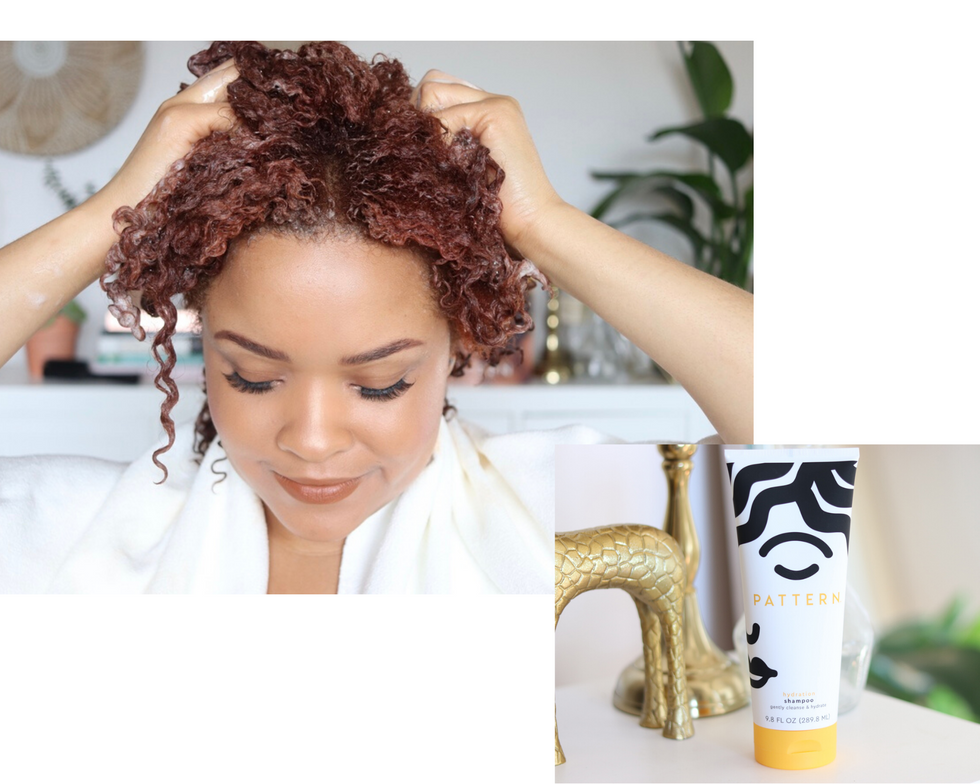 Annisa LiMara/xoNecole
First up was the Hydration Shampoo. After several tries with other shampoos that have dried my hair out in the past, for me, this shampoo would be the true test to see how the line would take to my hair. Also, after having my hair straightened for two weeks, I was pleasantly surprised that not only did my hair feel hydrated while shampooing but my hair was slowly reverting back to its natural state! The shampoo was truly hydrating, created a gentle lather and left my hair feeling super soft. After rinsing out the product, my curls were already popping.
Pattern Heavy Conditioner For Coilies and the Pattern Jojoba Oil Hair Serum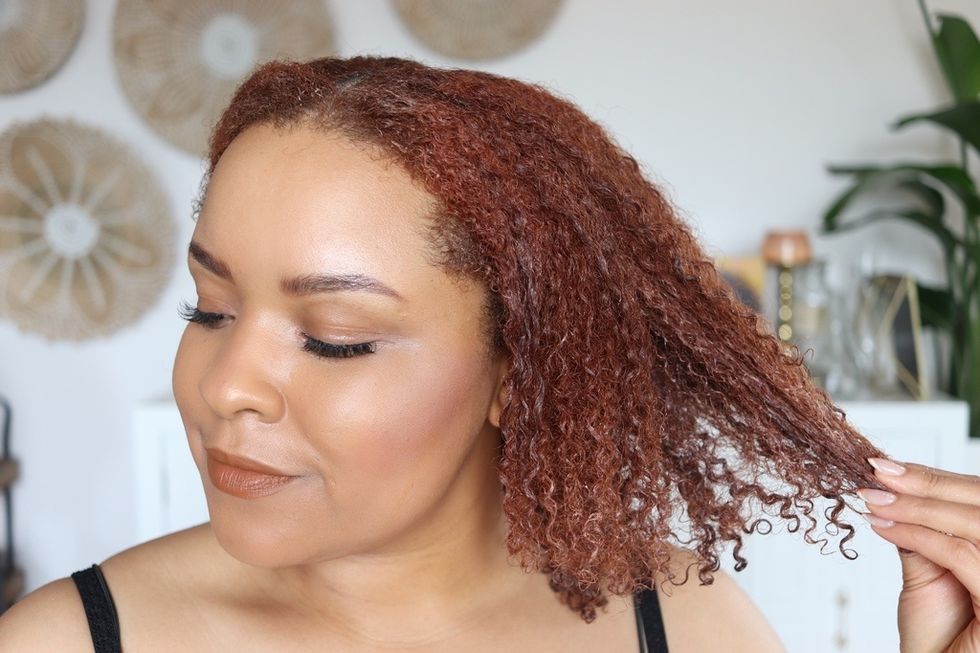 Annisa LiMara/xoNecole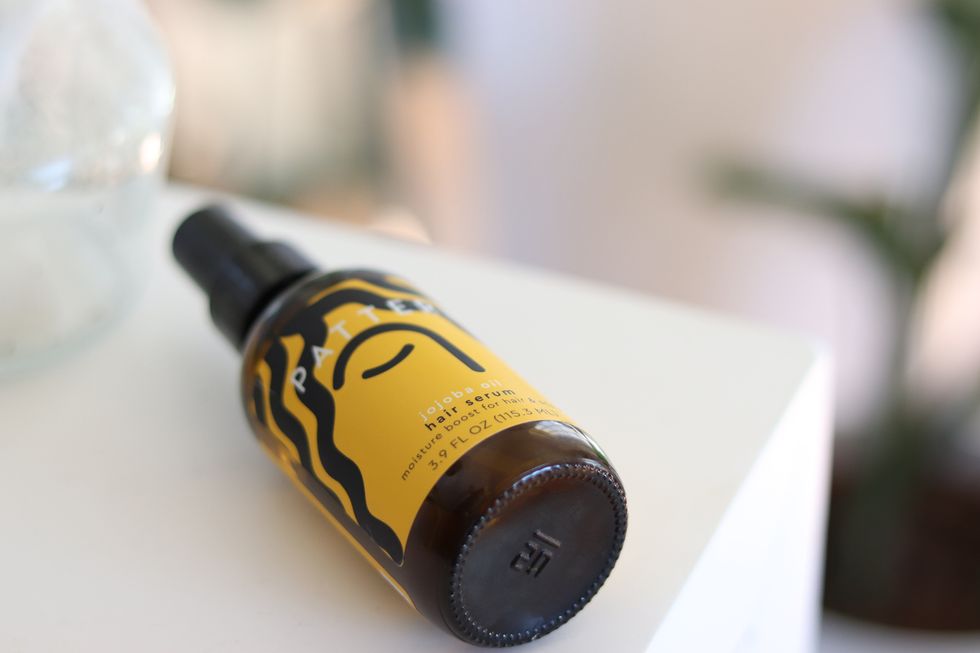 Annisa LiMara/xoNecole
Next, I deep conditioned with the Pattern Heavy Conditioner For Coilies and the Pattern Jojoba Oil Hair Serum. The conditioner was a bit thick for my liking but I made sure to drench each section with water to help distribute the conditioner evenly which made a huge difference. I also applied the Jojoba Oil for an extra moisture boost and used the "Green House Method" with a hot head bonnet and plastic cap for about 20 minutes to trap in moisture. After I rinsed it out, my hair was uber soft and hydrated, so even though I didn't like the texture of the Conditioner For Coilies, it did it's job. Period.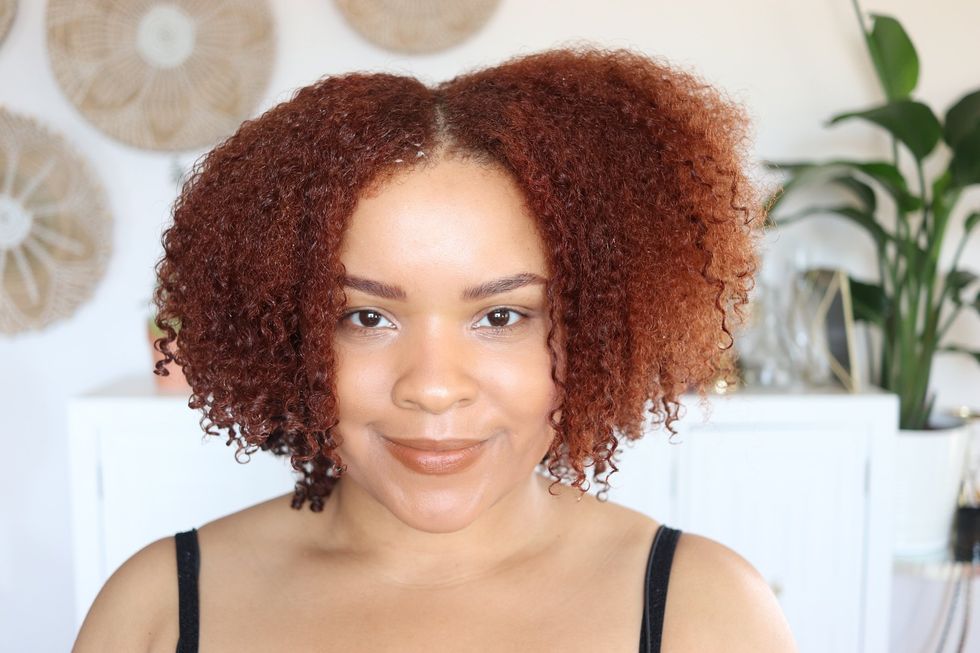 Annisa LiMara/xoNecole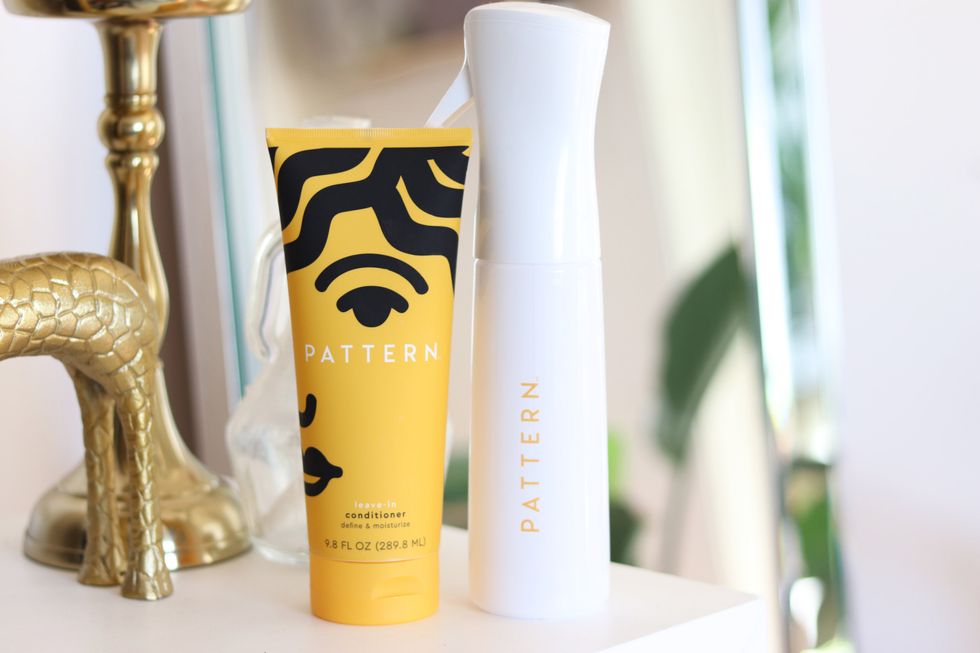 Annisa LiMara/xoNecole
Pattern Leave-In Conditioner
Because the wash and shampoo process was so seamless, it made the styling process a literal dream! I applied the Leave-In Conditioner to each section, applied water to distribute the product evenly, and detangled with the Denman Brush (a must-have). I loved the texture of the Leave-In Conditioner (really creamy) but I was a little apprehensive about it being enough to style my hair, so I kept it simple with a traditional "Wash & Go".
After detangling each section, I applied a little Jojoba Oil to the ends of my hair and applied it onto each section to smooth my curls. It took only 25 minutes because my hair was super easy to detangle and so soft which made styling it a piece of cake! Afterwards, I sat under the hair dryer for 30 minutes and finished drying with a diffuser from roots to tips.
The Final Look: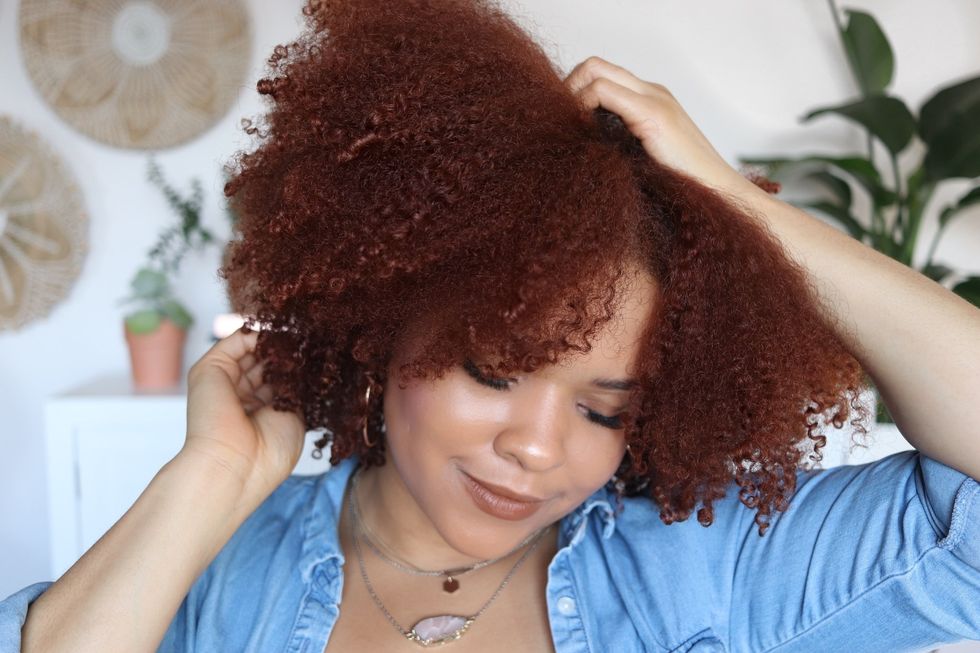 Annisa LiMara/xoNecole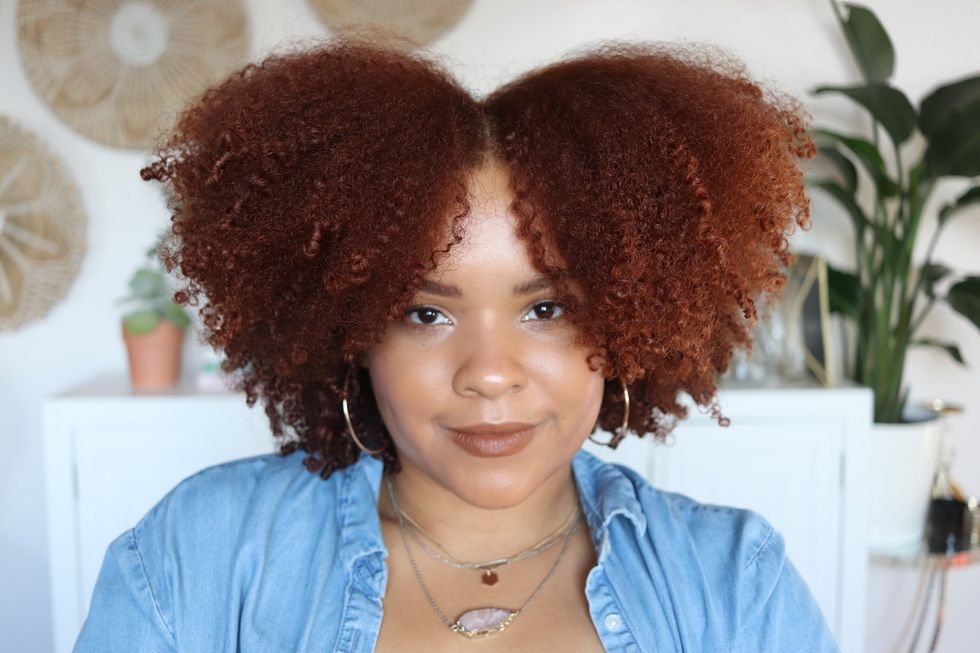 Annisa LiMara/xoNecole
When I tell ya'll this is one of thee BEST "Wash & Gos" I've done in a long time, I mean it! After drying, I fluffed it out with my hair pick and my curls rose in all their glory! All of the products worked wonders in my type 4, normal porosity, highly dense curly hair - I was literally amazed!
Tracee DID that! My hair was super supple and because I only used one product, it turned out big and fluffy but still had definition; the ultimate goal for curly hair. I would definitely rate this product line an A-.
I always tell people that each head of hair is different and that products work differently even if you have the same supposed "type" of hair. It's NEVER an exact science. But I can truly say that Pattern Beauty worked in my hair even after seeing tons of mixed reviews (and I obviously had my doubts) but I took a chance and was really shook. Pattern Beauty proved me wrong and has allowed me to STAN for Tracee Ellis Ross even more!
Featured image by Annisa LiMara/xoNecole