---
Tiffany Haddish is on a path. She's hustled for most of her 20's. She built a successful comedic career in her 30's. And now that she's hit her 40's, our girl is gearing up to be a mommy!
That's right, the actress exclusively revealed to E! News that she has taken a big step in her adoption journey. In an Interview with the Daily Pop, she tells host Justin Sylvester:
"I'm taking parenting classes now to adopt."
She continued:
"I'm looking at [ages] five and up, really like seven. I want them to be able to know how to use the restroom on their own and talk. I want them to know that I put in the work and I wanted them."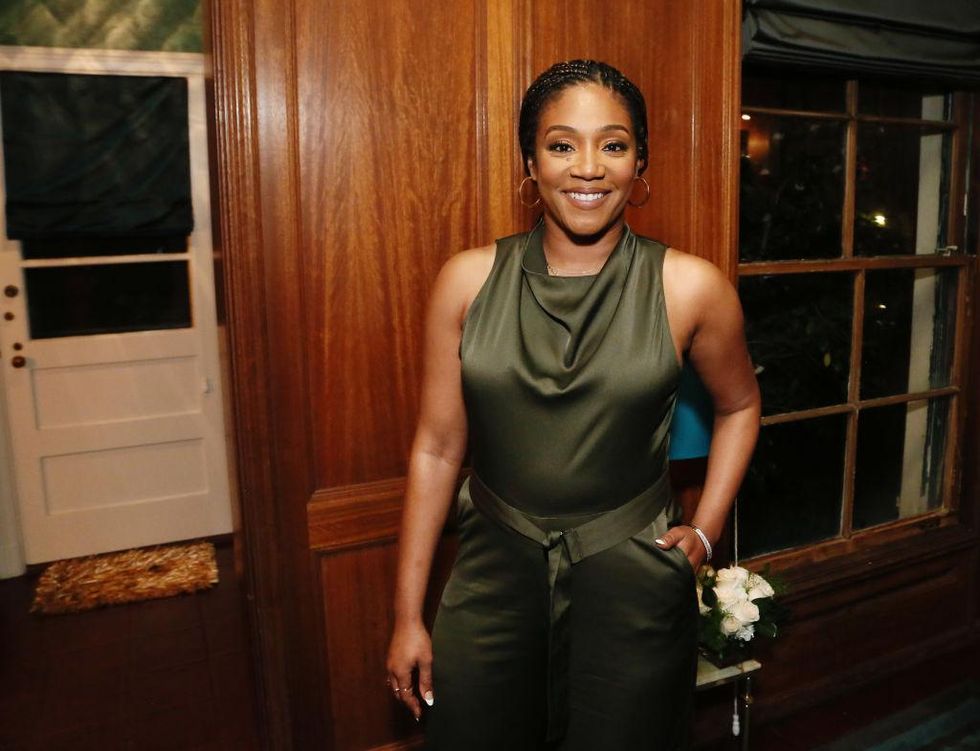 Gabriel Olsen/Getty Images for Absolut Elyx
Haddish, who has been in a relationship with rapper Common, since early 2020, true to fashion, joked that she wasn't interested in having a baby with her bae until she was married, exclaiming, she's "not going to be the baby mama," but a wife. However, naturally having a baby seems unlikely to her at the time.
"Here's something everybody don't know, I'm going to tell you: when I was 21, I was really hard up with money and gave up a bunch of eggs. So who knows? I might got some kids out in these streets. I doubt it though because I never got the bonus."
Oh, Tiff.
This moment comes full circle, as just last year, after a frustrating year of continuous Black trauma, her sentiments were the opposite. During an appearance on Carmelo Anthony's weekly YouTube series, What's in Your Glass,Haddish discussed how racism has played into her fear of having children:
"I'm a little older now and people are always asking when I'm gonna have some babies? There's a part of me that would like to do that, and I always make up these excuses like, 'Oh, I need a million dollars in the bank before I do that, I need this, I need that.' But really, it's like, I would hate to give birth to someone that looks like me knowing that they're gonna be hunted or killed. Like, why would I put someone through that?"
Whew.
But the Grammy-winning, Kids Say the Darndest Things host, has since had a change of heart, thankfully, cementing the fact that if anyone deserves the love she has to offer, it is a child who comes from a seemingly hopeless situation--one she is all too familiar with.
We couldn't be any more excited to witness where her journey takes her from here!
Watch the full interview below:
Are you a member of our insiders squad? Join us in the xoTribe Members Community today!

Featured image by Gabriel Olsen/Getty Images for Absolut Elyx