---
Earlier this year, as the new year rang in, my Facebook newsfeed was full of old school friends and their declarations of resolutions to do better in all aspects of life. Those who wanted to focus on improving their health made promises to fork over cash for gym memberships; most wanted to better their finances so they vowed to map out monthly budgets; others wanted stronger relationships–some wanted simply to be in a relationship. I came across a status from a friend who proclaimed she was ready to be in a relationship and after I left emoji eyes in her comment section, she proceeded to text and tell me about her wishes and someone she was interested in and what #relationshipgoals looked like to her.
We briefly delved into her love life, or lack thereof, and she admitted that she wanted something that what I had. Although this hadn't been the first time she expressed this to me, nor the first time I heard it in general, I was taken aback. My relationship was nothing to aspire to as she was vaguely familiar with my history with my partner and the rough patches that are only shared on my personal blog. Why did she want to be like us? I LOL'd at the response, but made sure to let her know that long-term and more so, life-long relationships, demand that we put in work .
I strongly believe she was smitten by recent pics and posts, but failed to comprehend the trajectory from point A to Z isn't months or years of things going well. It's arguments over bills, frustrations that promises are broken, and sacrifices that call us to be selfless, to name a few. But Instagram in its totality is a filter that presents those scrolling through with a perception that things are how they look. Throw in a few hundred likes per photo and you've got validation that what you see is what you should strive for. While couples aren't uploading their personal struggles to the 'gram, it doesn't mean the things that you wouldn't qualify as #relationshipgoals aren't happening behind the scenes. In fact, I believe that this should be the year that we stop labeling couples as goals for that very reason.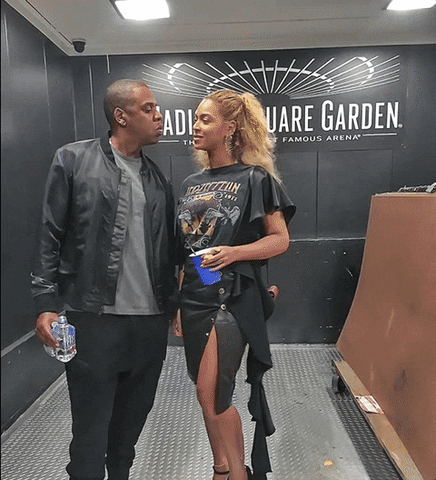 jay z beyonce GIF Giphy
Last year spawned thousands of articles that so-and-so were the prototype of perfection in relationships. If someone posted a photo sharing pizza or their last pink Starburst with their girlfriend, it was #relationshipgoals. Memes offered insight into what was consider ideal. If a couple had matching Louboutins, cars, rings–anything materialistic–it was classified as such, but in my opinion, individuals should strive for more in a relationship.

DeVon Franklin , husband to Meagan Good , offered some words that not only resonated with me and my girlfriends, but was fitting for what I believe should be the ultimate goal in a relationship.
"When you go out, and especially as women, a man wines and dines you but that could be a smokescreen. Romance can always grow out of connection but without connection, romance is a show. Everybody wants the show but everyone gets mad when the show is over, and the person you're in love with is not the person who put on the performance.

Romance is fine and it's going to be there but I think real love is that consideration.
"Real love is that concern. Flowers are fine but on a day to day basis, do they care? Are they plugged in? You get so caught up in your day to day life that you can just get on autopilot in your relationship or your marriage. Just because you are with someone all of the time, you make the assumption that they're okay which is not always correct. The person right next to you, who you spend the most time with, could be going through hell and you don't know it because you haven't asked. Those small things is when you really have love and that's the foundation."
In the most recent episode of Danyel Smith and Elliott Wilson's podcast, ironically titled #RelationshipGoals , Danyel introduces a series of questions called "36 Questions on the Way to Love" that "asks basic questions to promote intimacy" early on in the relationship. Some of the questions, created by psychologist, Arthur Aron, are:
Before making a telephone call, do you ever rehearse what you are going to say? Why?

What is the greatest accomplishment of your life?
What do you value most in a friendship?
What is your most treasured memory?

What would constitute a "perfect" day for you?
Last month, she shared her thoughts on marriage with us in an interview .
"Everybody's marriage is complex regardless of how they're presenting it, but to me, it's one of the greatest relationships of life if you're lucky to have it and if it's something that you want."
In order to avoid becoming the next Tasha and Keith , it's best to moderately dig into the nitty gritty from the start so that you aren't falling for the front. Instead, we are falling for the idea of what someone could be and calling it potential because of the platforms that feed into our ideologies of what love should look like. We want a love like the Obamas, Jada and Will , Bey and Shawn , and Nicole and Boris , but when it's time to put in the effort to push through the period after the wonder years, we crack and give up because our expectations weren't met. How are can we foster healthy, long-lasting relationships with people when we compare our lives to others and pray for someone else's fairy tale?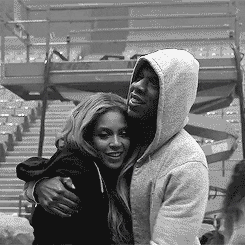 Black And White Love GIF Giphy
There are hundreds of sites that offer listicles on couples who define "relationship goals" or what constitutes things that everyday couples should strive for, but what some have forgotten is what works for some may not work for others. I once told a friend what I do to keep my man, may be how she loses hers, and vice versa. We're so quick to label everything #relationshipgoals, but aren't aware of what's happening behind closed doors. There are a plethora of celebs who live private lives and understandably so. We have so much access to the lives of others, we lose sight of the things that matter most, like that connection Franklin spoke about or the answers to those questions Danyel mentioned. We take things for face value and aren't willing to dig beneath the surface because what we may uncover could shatter our dreams of what a quality relationship is .

But I don't want a relationship built on the foundation of a Sex and the City quote or formed from my perceptions of someone else's marriage. I love what many of our favorite celeb couples represent ("Black love"), disproving beliefs that our relationships are merely rooted in baby mama/daddy issues wrapped in dysfunction, but I don't know what it took to get to 20 years of marriage, or to the White House, or to power couple status. I just want to figure out my own relationship as the road to happiness for us has had its own share of flaws. I can admit that. Picking up the pieces of someone else's bond and making it my own is just a recipe for disaster, not relationship goals.
Featured image by Sky Cinema / Shutterstock.com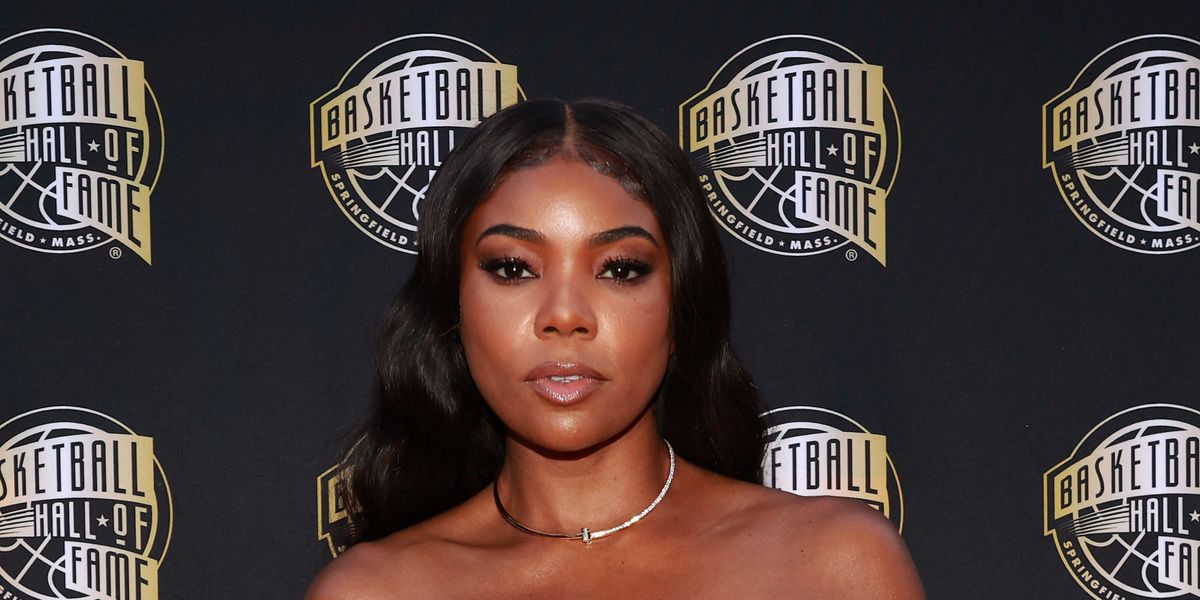 Whenever Gabrielle Union graces the movie screen, she immediately commands attention. From her unforgettable scenes in films like Bring It On and Two Can Play That Game to her most recent film, in which she stars and produces Netflix's The Perfect Find , there's no denying that she is that girl.
Off-screen, she uses that power for good by sharing her trials and tribulations with other women in hopes of helping those who may be going through the same things or preventing them from experiencing them altogether. Recently, the Flawless by Gabrielle Union founder partnered with Clearblue to speak at the launch of their Menopause Stage Indicator, where she also shared her experience with being perimenopausal.
In a xoNecole exclusive, the iconic actress opens up about embracing this season of her life, new projects, and overall being a "bad motherfucker." Gabrielle reveals that she was 37 years old when she was diagnosed with perimenopause and is still going through it at 51 years old. Mayo Clinic says perimenopause "refers to the time during which your body makes the natural transition to menopause , marking the end of the reproductive years."
"I haven't crossed over the next phase just yet, but I think part of it is when you hear any form of menopause, you automatically think of your mother or grandmother. It feels like an old-person thing, but for me, I was 37 and like not understanding what that really meant for me. And I don't think we focus so much on the word menopause without understanding that perimenopause is just the time before menopause," she tells us.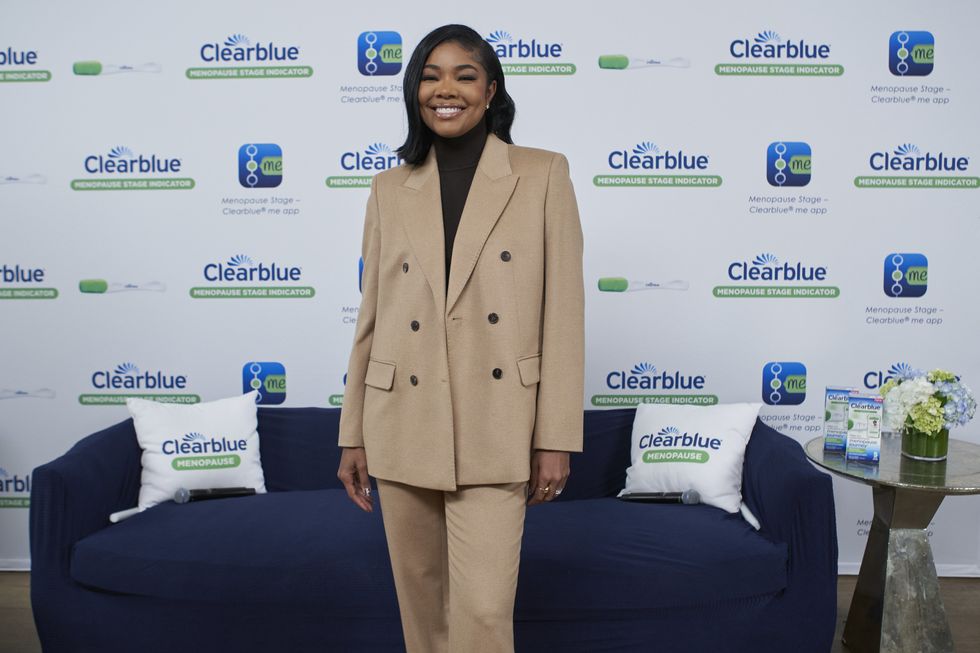 Gabrielle Union
Photo by Brian Thomas
"But you can experience a lot of the same things during that period that people talk about, that they experienced during menopause. So you could get a hot flash, you could get the weight gain, the hair loss, depression , anxiety , like all of it, mental health challenges , all of that can come, you know, at any stage of the menopausal journey and like for me, I've been in perimenopause like 13, 14 years. When you know, most doctors are like, 'Oh, but it's usually about ten years, and I'm like, 'Uhh, I'm still going (laughs).'"
Conversations about perimenopause, fibroids, and all the things that are associated with women's bodies have often been considered taboo and thus not discussed publicly. However, times are changing, and thanks to the Gabrielle's and the Tia Mowry 's, more women are having an authentic discourse about women's health. These open discussions lead to the creation of more safe spaces and support for one another.
"I want to be in community with folks. I don't ever want to feel like I'm on an island about anything. So, if I can help create community where we are lacking, I want to be a part of that," she says. "So, it's like there's no harm in talking about it. You know what I mean? Like, I was a bad motherfucker before perimenopause. I'm a bad motherfucker now, and I'll be a bad motherfucker after menopause. Know what I'm saying? None of that has to change. How I'm a bad motherfucker, I welcome that part of the change. I'm just getting better and stronger and more intelligent, more wise, more patient, more compassionate, more empathetic. All of that is very, very welcomed, and none of it should be scary."
The Being Mary Jane star hasn't been shy about her stance on therapy . If you don't know, here's a hint: she's all for it, and she encourages others to try it as well. She likens therapy to dating by suggesting that you keep looking for the right therapist to match your needs. Two other essential keys to her growth are radical transparency and radical acceptance (though she admits she is still working on the latter).
"I was a bad motherfucker before perimenopause. I'm a bad motherfucker now, and I'll be a bad motherfucker after menopause. Know what I'm saying? None of that has to change. How I'm a bad motherfucker, I welcome that part of the change."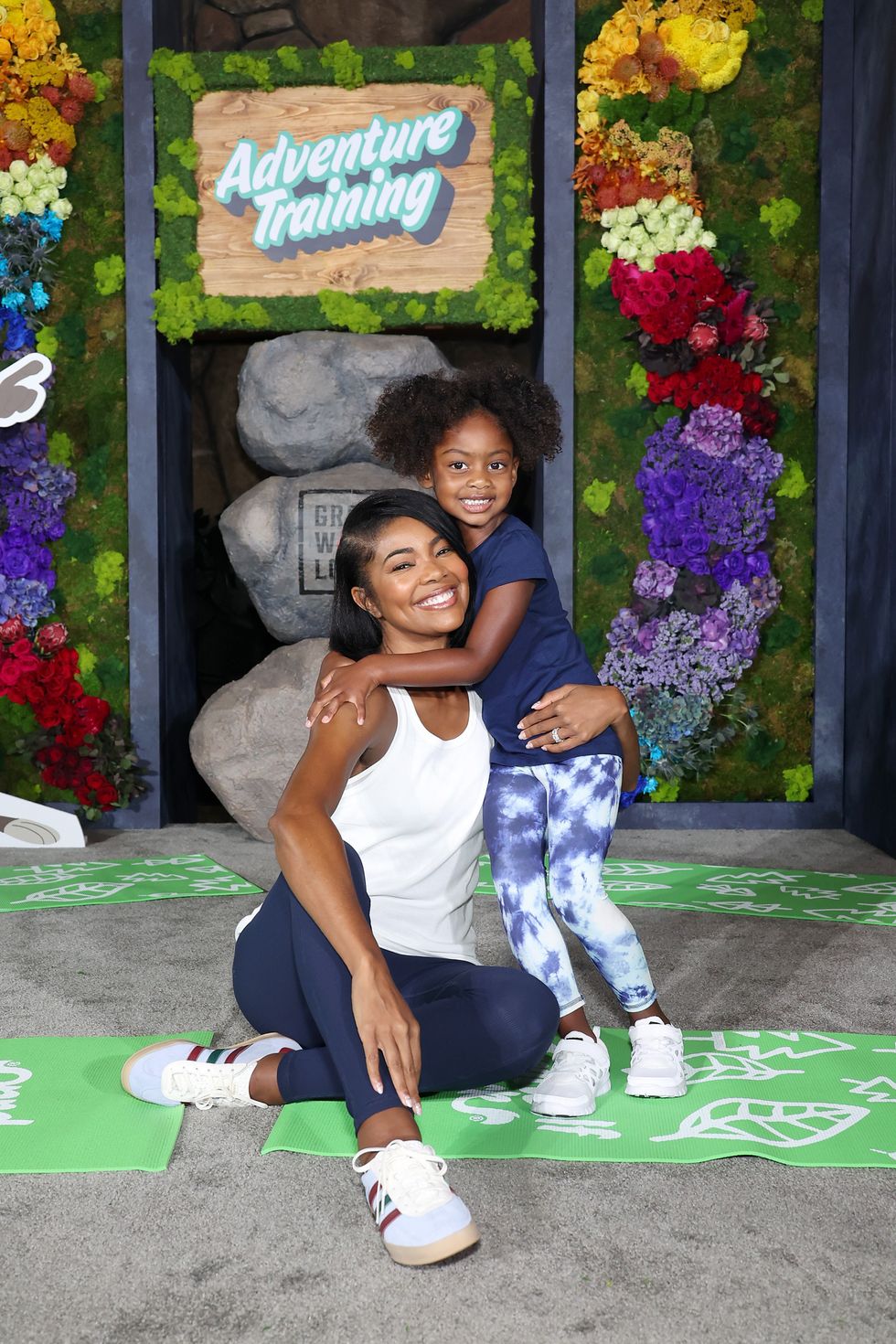 Gabrielle Union and Kaavia Union-Wade
Photo by Monica Schipper/Getty Images
"I hope that a.) you recognize that you're not alone. Seek out help and know that it's okay to be honest about what the hell is happening in your life. That's the only way that you know you can get help, and that's also the only other way that people know that you are in need if there's something going on," she says, "because we have all these big, very wild, high expectations of people, but if they don't know what they're actually dealing with, they're always going to be failing, and you will always be disappointed. So how about just tell the truth, be transparent, and let people know where you are. So they can be of service, they can be compassionate."
Gabrielle's transparency is what makes her so relatable, and has so many people root for her. Whether through her TV and film projects, her memoirs, or her social media, the actress has a knack for making you feel like she's your homegirl. Scrolling through her Instagram, you see the special moments with her family, exciting new business ventures , and jaw-dropping fashion moments. Throughout her life and career, we've seen her evolve in a multitude of ways. From producing films to starting a haircare line to marriage and motherhood , her journey is a story of courage and triumph. And right now, in this season, she's asking, "What's next?"
"This is a season of discovery and change. In a billion ways," says the NAACP Image Award winner. "The notion of like, 'Oh, so and so changed. They got brand new.' I want you to be brand new. I want me to be brand new. I want us to be always constantly growing, evolving. Having more clarity, moving with different purpose, like, and all of that is for me very, very welcomed."

"I want you to be brand new. I want me to be brand new. I want us to be always constantly growing, evolving. Having more clarity, moving with different purpose, like, and all of that is for me very, very welcomed."
She continues, "So I'm just trying to figure out what's next. You know what I mean? I'm jumping into what's next. I'm excited going into what's next and new. I'm just sort of embracing all of what life has to offer."
Look out for Gabrielle in the upcoming indie film Riff Raff , which is a crime comedy starring her and Jennifer Coolidge, and she will also produce The Idea of You , which stars Anne Hathaway.
Feature image by Mike Lawrie/Getty Images

I won't lie to y'all — one of the most challenging things about being a marriage life coach is the fact that, a lot of times, people wait until their marriage is literally on its last leg before seeking any type of professional help. It's like they are pretty much saying, "My marriage is a complete dumpster fire. Now get it back healthy in five sessions or less." It's another message for another time that therapy and/or coaching don't exactly work that way. For now, though, let's briefly discuss how so many unions get to that point in the first place.
Feeling (or being) taken for granted . I can't tell you how many calls, emails, or texts I've received where a husband or wife is totally at their wit's end because they feel like their spouse is not grateful for the things that they do. And when you keep on giving, and the other person isn't appreciative, that really is the beginning of a downward spiral , one that can be hard to come back from if you let too much time pass by.
So, in the spirit of Thanksgiving being just a few days away (where is this year going, y'all?!), I asked 12 wives to share with me some of the not-so-immediately-obvious things that they proactively do to let the number one man in their life know that they see him, they love him, and they are oh so very thankful for him — each and every day that they "do life" together. May it inspire you to stay the course (if you're already doing something on your own), follow suit, or come up with a way to love on your boo thang in a similar fashion as well.
*Middle names have been used so that people can speak freely*
Featured image Drazen Zigic/Getty Images