---
If 2020 was a song, it would be "Complicated" by Nivea.
We're not quite sure if it'll be safe to come outside without protective gear anytime soon so here we are—spending weekend inna house, but xoNecole has a line-up of Netflix releases that will have you glued to your couch.
From throwback classics like Above The Rim to Michelle Obama's new documentary, Becoming, here's what's new and Black AF on Netflix.
Above The Rim (May 1)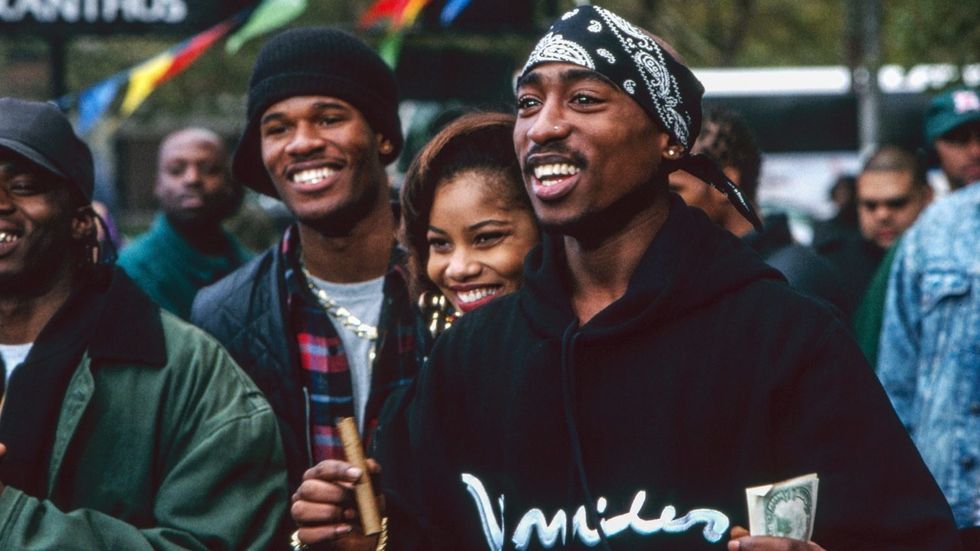 Above The Rim
Netflix has been consistently serving us all of the quality throwback content and this month's lineup is no exception. Featuring Tupac Shakur, Duane Martin, Leon, and the late Bernie Mac, Above the Rim will be available to stream on Netflix on May 1.
All Day and A Night Starring (May 1)
From the co-writer of Black Panther, comes a Netflix Original film starring Ashton Sanders (Moonlight), Isaiah John (Snowfall) and Yahya Abdul-Mateen II (Watchmen) that questions if we are all truly destined to become products of our environment.
Get On The Bus (May 1)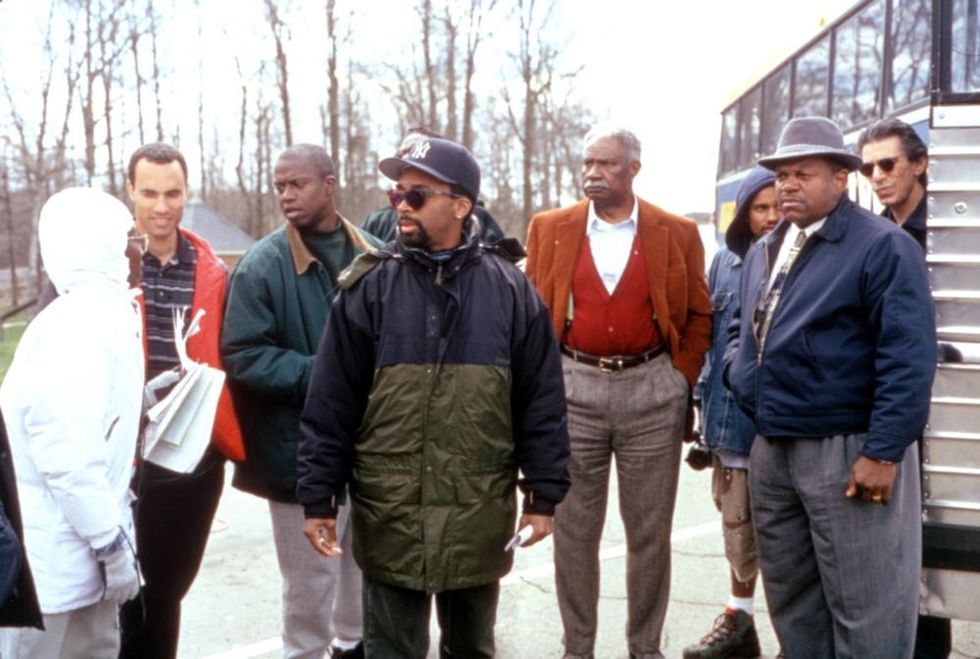 One of the latest Spike Lee joints to be added to the streaming platform is Get on the Bus, starring a young (and might I add, delicious) Hill Harper, Paula Jai Parker, and Bernie Mac.
She Hate Me (May 1)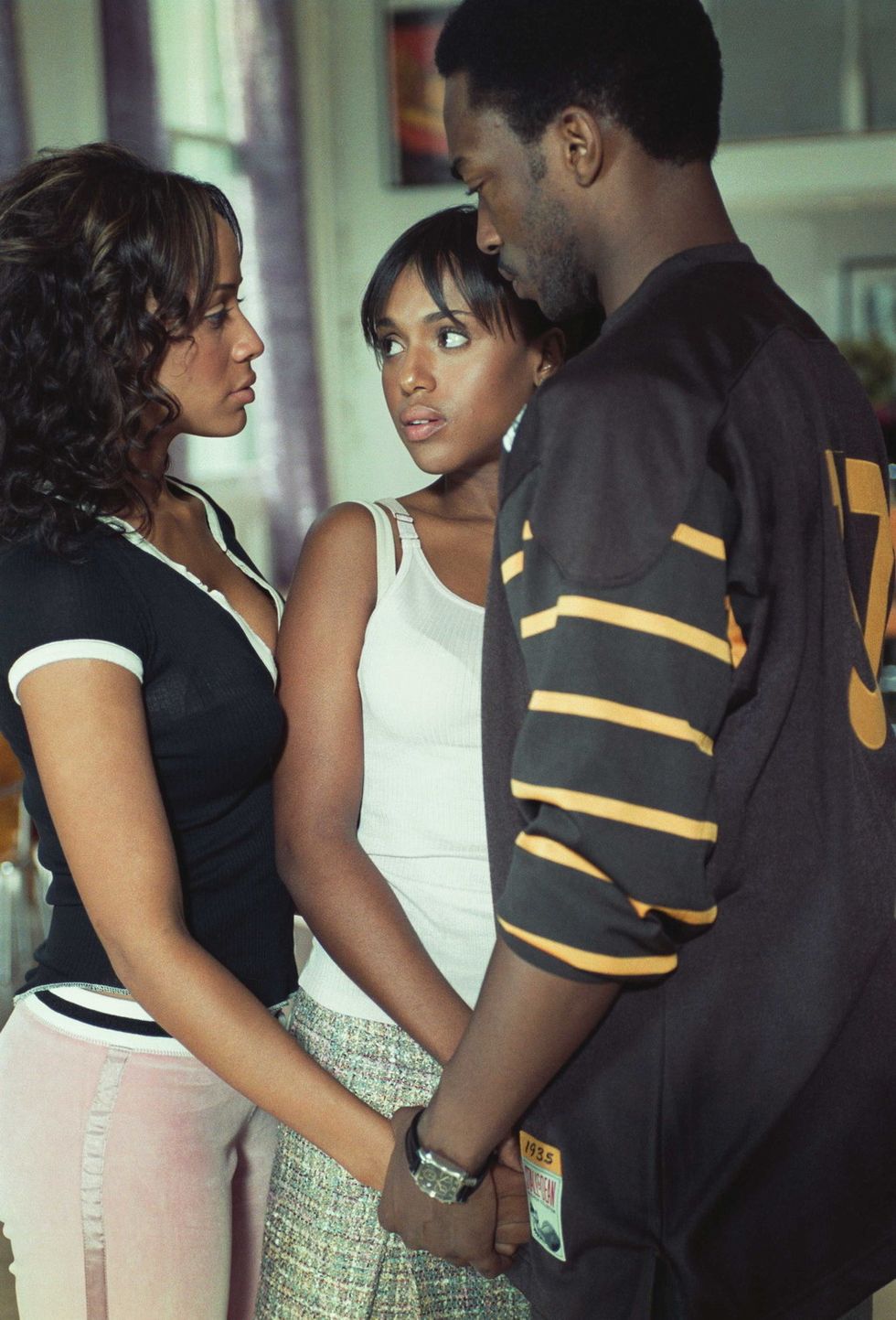 I'm not sure where Netflix dug up this 2004 Spike Lee-directed, Kerry Washington- and Anthony Mackie-led gem, but we like it and we need more.
Romeo Must Die (May 1)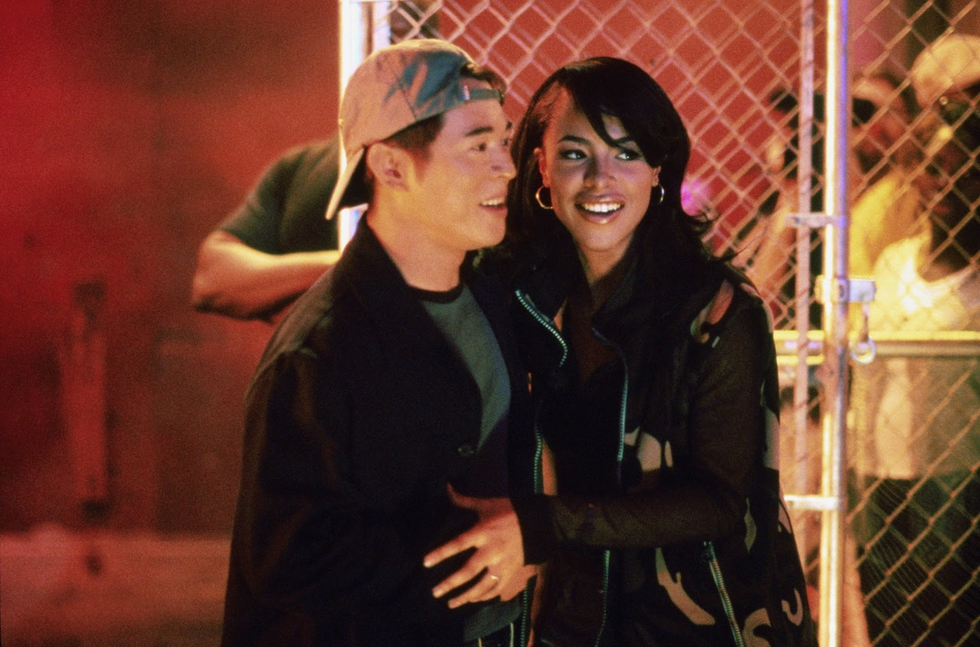 In the last movie released before her untimely and tragic death, Aaliyah plays alongside DMX and Jet Li in an action flick with an epic soundtrack.
Hollywood (May 1)
From the creator of American Horror Story comes a new Post World War II limited series featuring Laura Harrier and Queen Latifah about a group of aspiring actors and filmmakers who will stop at nothing to make their dreams come true.
For Colored Girls (May 1)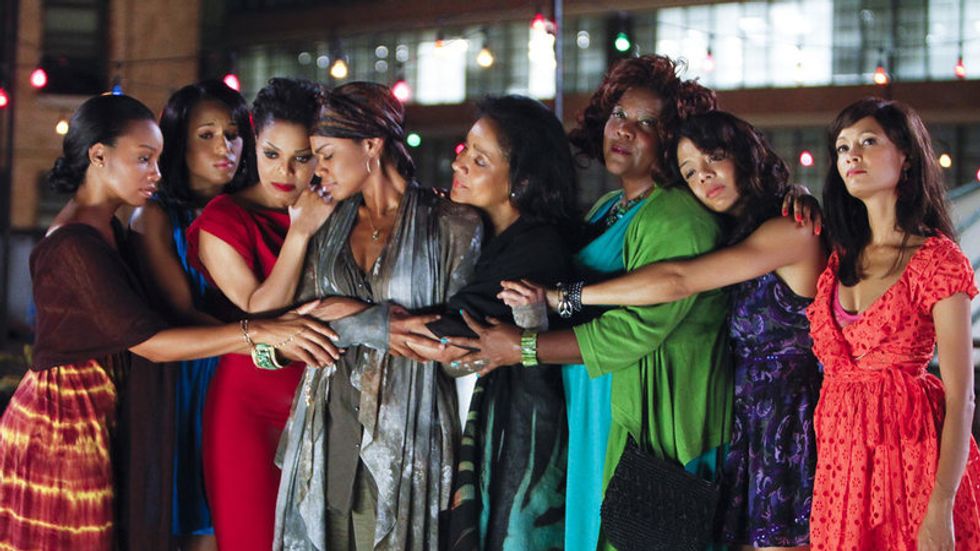 For Colored Girls
According to science, crying can be therapeutic and For Colored Girls will have you doing exactly that for two hours and 14 minutes straight. With an all-star cast of Janet Jackson, Phylicia Rashad, Whoopi Goldberg, Kerry Washington, Omari Hardwick and Michael Ealy, this just might be the Blackest thing you've watched all week.
Madagascar: Escape 2 Africa (May 1)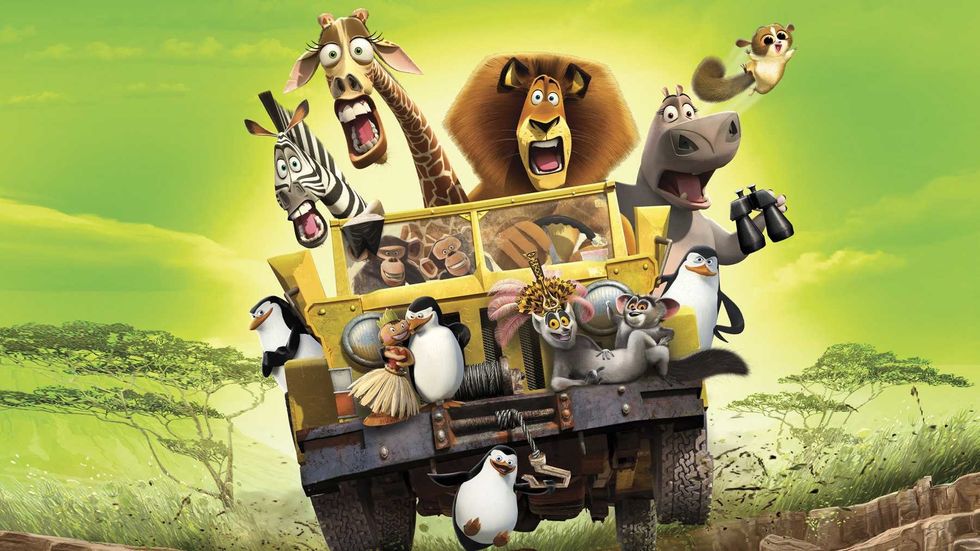 Madagascar 2
Grab the kids and have a movie night at home with this 2008 animated sequel starring Chris Rock, Jada Pinkett-Smith, Sherri Sheppard, and Bernie Mac about a group of zoo animals who have finally found their way home.
Becoming (May 6)
Our Forever First Lady pulled a Beyoncé with the spontaneous announcement of her new documentary and we are here for all of it. Michelle and Netflix linked up to give us an intimate documentary-style look behind the scenes at her global Becoming tour and is part of Barack and Michelle's multi-year deal with the streaming platform.
Grey's Anatomy: Season 16 (May 10)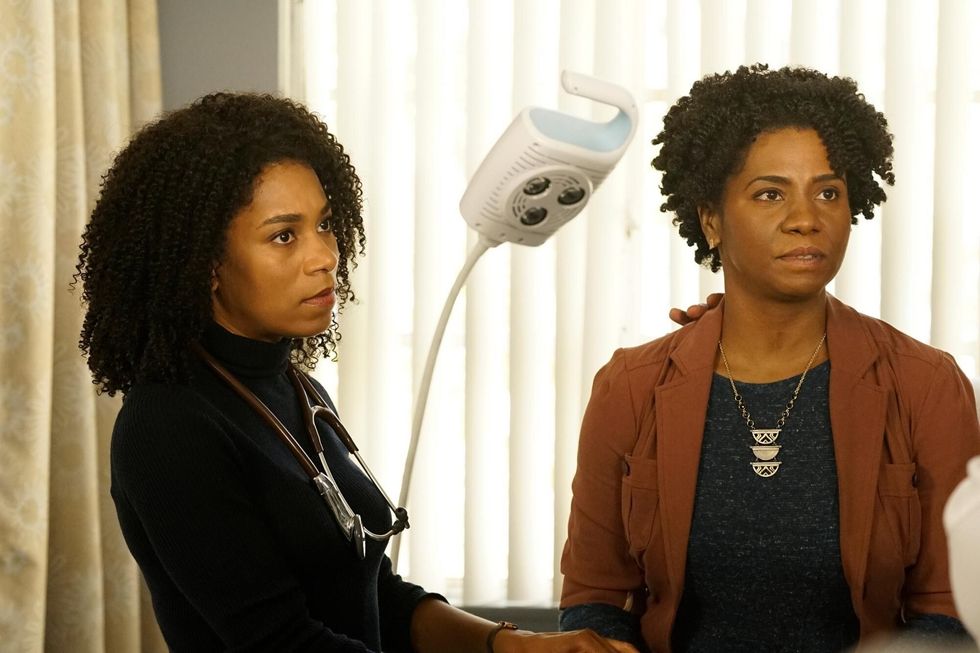 ABC
Scandal is being removed from Netflix this month and it's truly a tragedy. But my real Shondaland fam will be elated to know that Season 16 of Grey's Anatomy will be available to stream on Netflix on May 10.
Non-Spoiler Spoiler Alert: Maggie's sister in real-life appears in this season and it is a total tear-jerker!
Sleepless (May 8)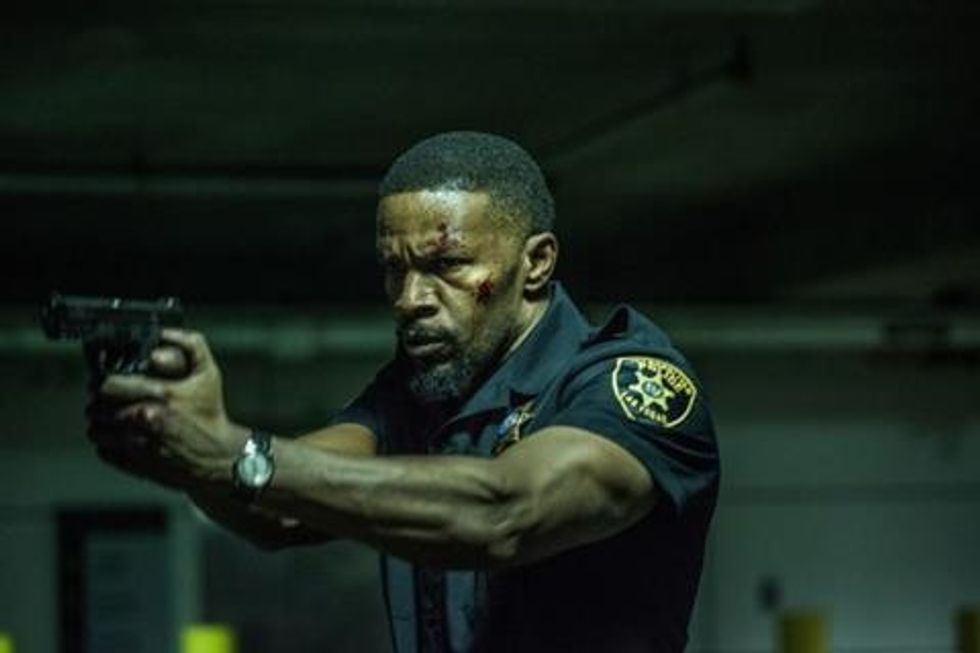 Sleepless
Featuring T.I., Jamie Foxx, and Gabrielle Union, this 2007 action film about dirty undercover cop and murderous gangsters and will be available to stream May 8.
Sweet Magnolias (May 19)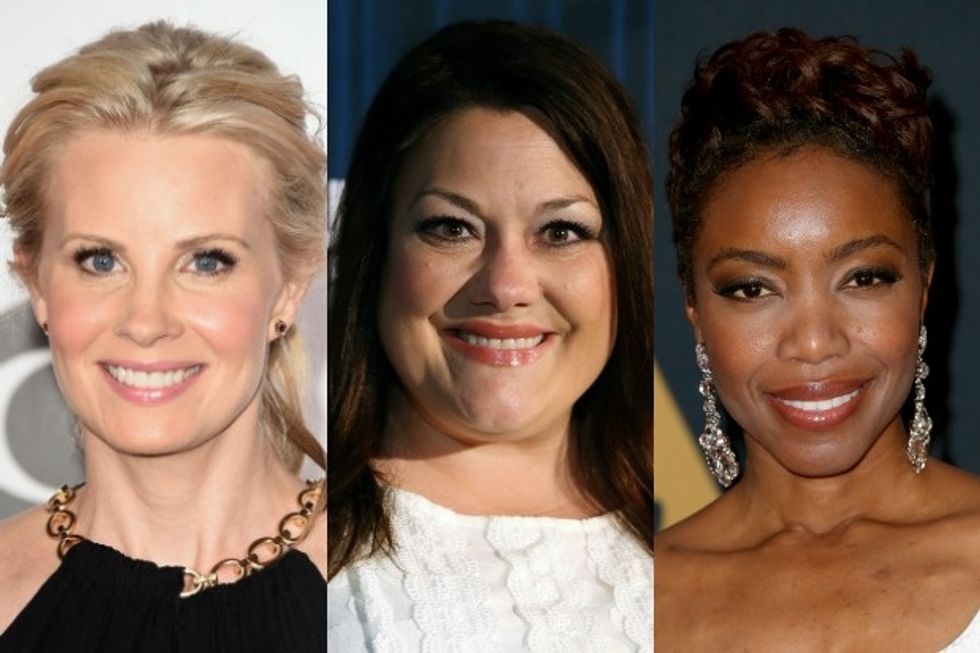 Getty Images
This Netflix original romance series based on the book by Sheryll Woods stars Heather Headley and tells the story of three longtime friends from South Carolina who are helping each other navigate parenting, romance, and finding a work-life balance.
The Lovebirds (May 22)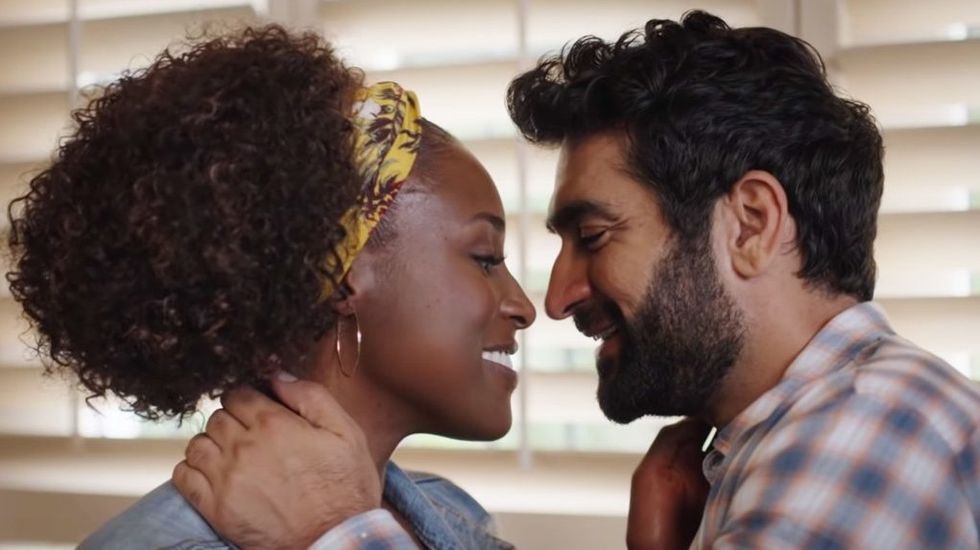 3 Arts Entertainment, MRC
The pandemic may have postponed the premiere of Issa Rae and Kumail Nanjiana's new film in theaters, but Netflix is giving viewers the opportunity to tune-in on this rom-com from the comfort of their couches. On a wild date night gone wrong, a couple gets embroiled in a murder mystery that they'll have to solve to survive.
Featured image by Above The Rim.