---
People only treat you how you let them, so don't blame them, train them. But what happens when you don't know how to treat you? The same intolerance, disrespect, and negativity that you allow from others is reflective of the level of abuse that you allow from yourself, and quite frankly sis, it's unacceptable. I don't know who needs to hear this today, but it's time to level up your self-love game and Karrueche Tran recently slid through Big Boy TV to show us how to do exactly that.
Being in love with someone hit different after you've taken the time to love yourself, first, and the Claws star shared that it took a very public breakup with R&B singer Chris Brown for her to re-evaluate the level of love she was accepting not only from herself but from other people as well. Four years later, the actress is booked and busy and has a new love interest that she says is unlike anything else she's ever experienced. When asked what her relationship with Victor Cruz has taught her about herself, Karrueche had this to say:

"That I can put myself first and also love someone else at the same time. There's room for both."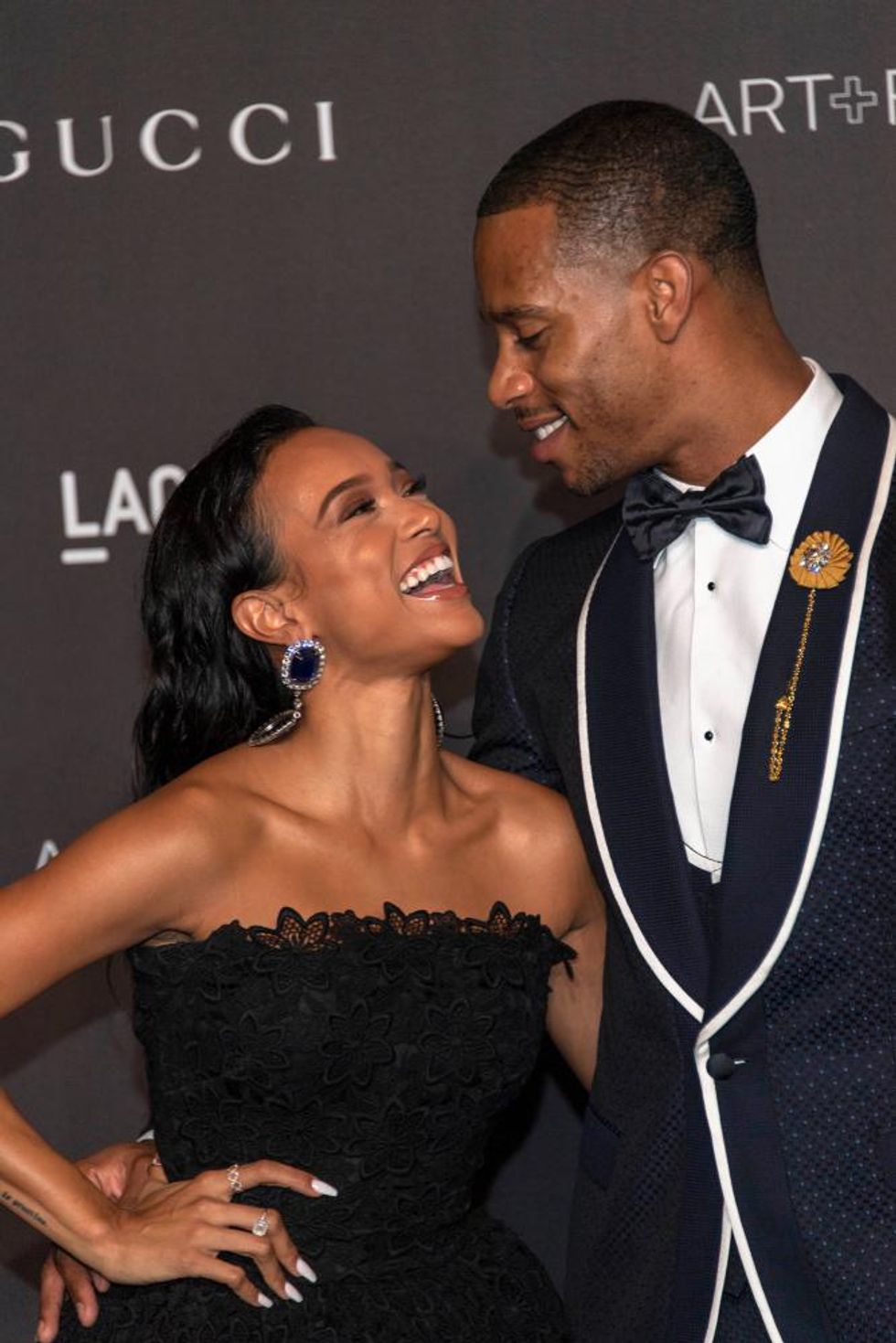 Eugene Powers / Shutterstock.com
Self-love and loving someone else aren't mutually exclusive, and sometimes we get so caught up in one that we forget to do the other. Karrueche said that after her split with Chris, she smoked herself into a marijuana-induced state of numbness and became obsessed with her comment section. It wasn't long before she realized that her current state of depression and misery was an inside job. She explained:

"I think before I was just putting too much energy into one and not giving a [inaudible] about myself, but now — I'm also in a different head space."
All in all, Karrueche says there is a lot of good that came out of the Chris Brown-inspired chaos, proving that what doesn't kill us is only one more step on the path to our purpose. After surviving the wounds given to her by the warriors of social media, the actress feels like there is no foe she can't face.
"At this point, can't none of that stuff break me. I've been through the worst of the worst. Y'all know what I'm talking about. By myself, I dealt with some crazy stuff on social media so I don't let none of that get in between us."
Wedding bells? Is that you playa? Coming in from across the Himalayas? Judging from the interview, it seems like Karrueche and her boo of nearly two years are taking steps toward the altar (presumably) in the near future. According to her, their career-driven lifestyles mesh perfectly and now, we're just waiting on the bridal party invite, sis.
"I'm more career-driven and so I can take care of that. He lives on the east coast, so we have our time together, but then we also have our time apart where he works, and he does his thing and I have my thing and my space and we come back together."
No matter how much affection and attention you have to offer, none of it matters until you've been able to grant yourself that same decency. Sometimes a breakup can be essential to your glow up, and when you can find the courage to truly love yourself, first, it's really lit.
Watch the full clip below!
Karrueche Gets Hacked, Season 3 of Her Show 'Claws' + Dealing w/ Depression From Social Mediayoutu.be
Featured image by Eugene Powers / Shutterstock.com