Being an entrepreneur, reality star, wife, and recording artist may be too much to handle for some women, but Kandi Burruss is one bad mother-of-two that makes it look like a piece of cake.
---
Kandi sang her way into our hearts in the 90's and has continued to solidify her legacy over the years, in both business and entertainment. Now the mommy mogul is forging her own path in a new lane. It was recently announced that the RHOA starwill be featured in the upcoming faith-based film, Never Heard, alongside David Banner, Romeo Miller, Robin Givens, and Karrueche Tran.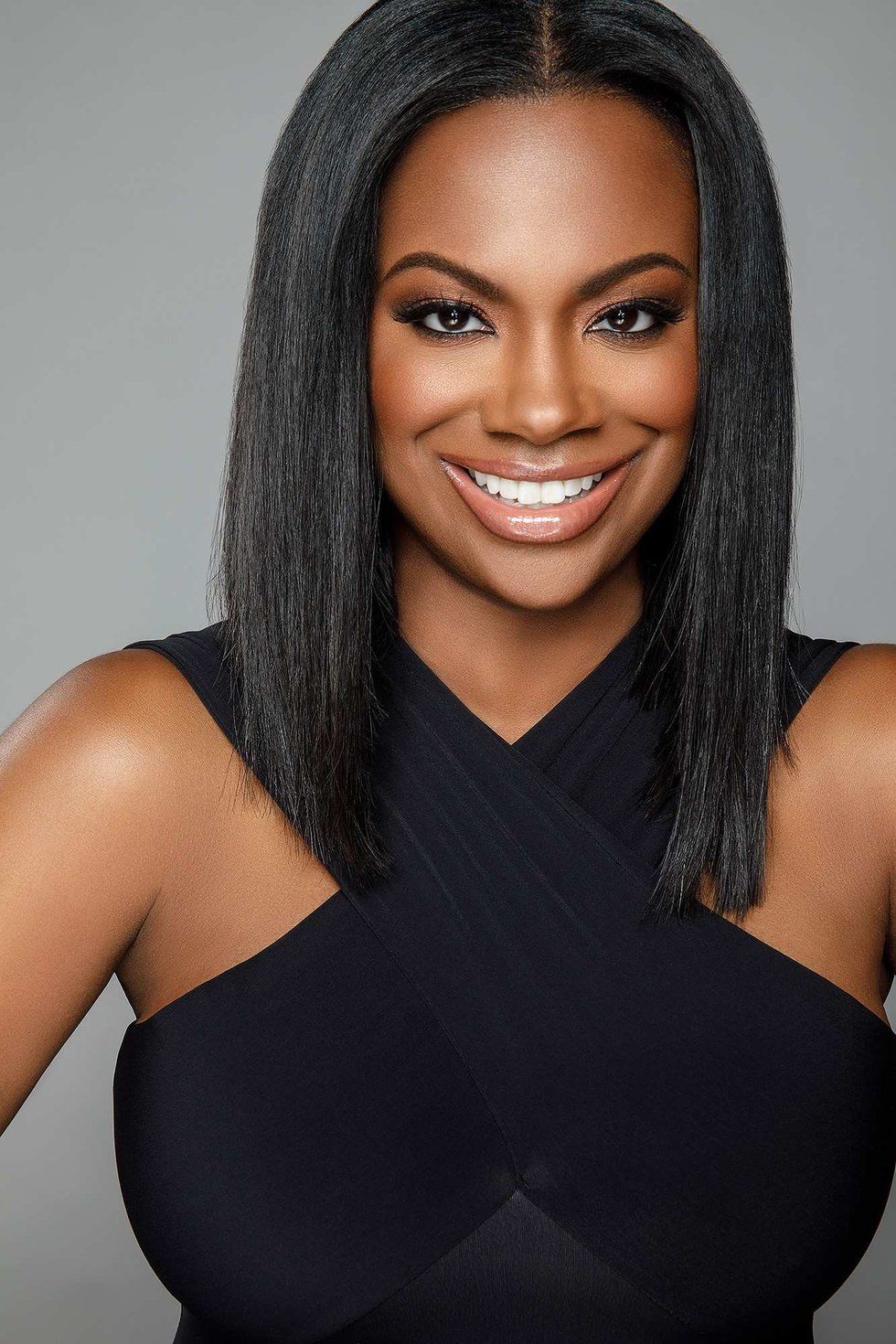 Elton Anderson
I was somewhat nervous to sit down and talk to the esteemed entrepreneur, but through her warm conversation, I soon found that conversing with her was like catching up with an old friend. Kandi and I chatted about her latest role, motherhood, and how she practices self-care.

In Never Heard, Kandi, who was raised by a once-single mother, and was a single mother herself, plays Tara, a drug-addicted single mother of two troublesome drug dealing sons. Although the character is pretty much the complete opposite of the Atlanta-based socialite in reality, Kandi jumped at the chance to play the role. "It was an amazing thing because I always wanted to get a part where I can really show my skills as an actress, because when you're a music artist or whatever, or you're on reality TV, people tend to want to typecast you in roles, or either they just want you to come on and play yourself or something. I really wanted something that I could show people my skills and when this part came to my agent and he was like, 'You can do this.' And I was like, oh my God. I couldn't wait to do it."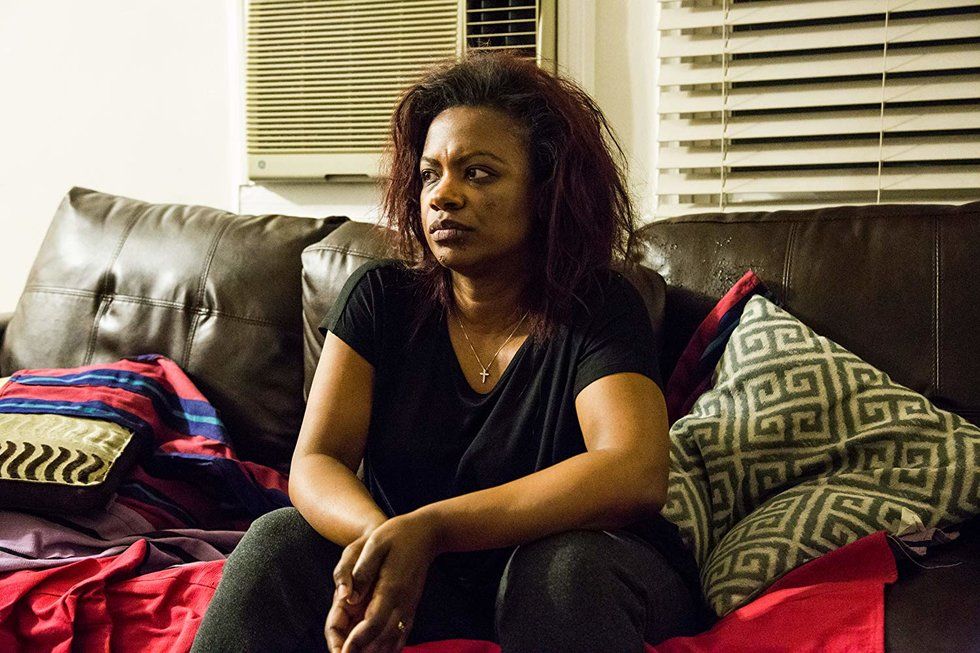 IMDBNever Heard (2018)
"I couldn't wait for them to turn me and transform me into someone totally different than what people were expecting to see."

Although this role called for a major transformation, Kandi shared that there were actually some ways that she could relate to the character. Although she has never personally had a problem with substance abuse, the former Xscape singer shared that she grew up with friends and family that weren't as fortunate. The role was one that was easy to master because she's a witness to how large of an impact a single-parent household can have on the entire community. "The whole point of the movie is trying to show how not having the child's father in their lives, how it can affect things, and how it's a reaction on everybody."
"The mother, raising the kids alone, she had nobody else helping her raise those boys. And just that whole story is like, we've seen it many, many times in a lot of different families and in communities that we know. And so, it was easy for me to reach into people that I have known growing up and kind of like pull from them and just kind of just put it into the character."
Kandi explained that like many of the characters in the film, she's had to rely on her faith to get her through some tough times. She shared that one of the most important values she tries to instill in her daughter is a consistent faith in God.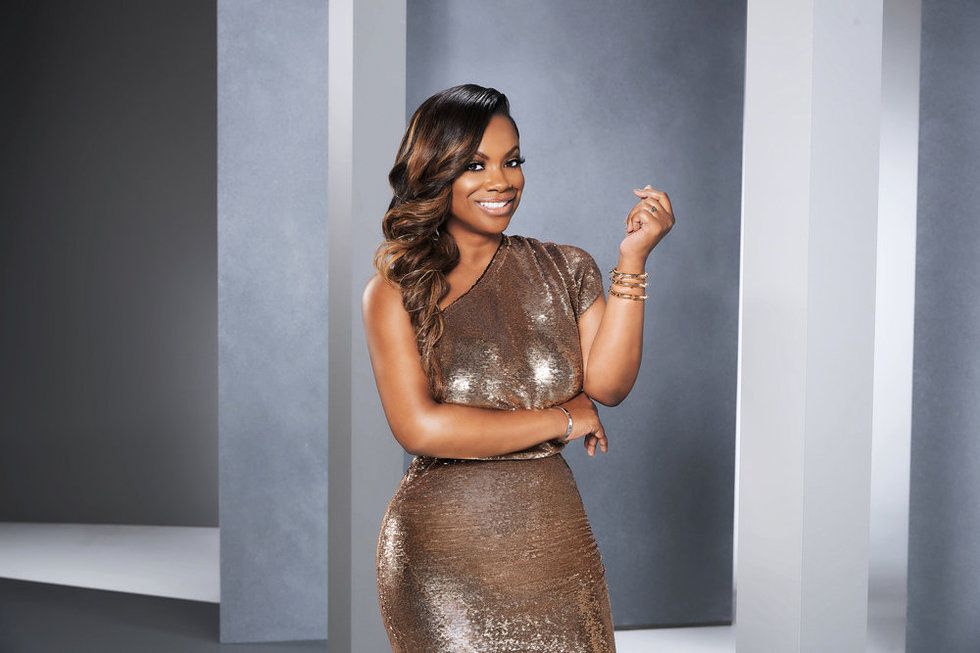 Alex Martinez/Bravo
Kandi said that since she's been so blessed in her life, it's important that her children know she didn't do it all alone. She explained, "I feel like it's definitely God's favor in my life that has allowed me to accomplish so many things and be able to push through adversity and just stay focused in life and take situations that may not have been always the best and make it better and that comes with faith."

When it comes to motherhood, she pointed out that faith in God and communication are key components in mastering effective parenting. When asked about the most important lesson about motherhood that she's learned over the years, Kandi had this to say: "Just having great communication with your kid. I feel like my daughter, and I have to use her as an example, obviously Ace is too small. Kayla, she's grown, she's 22. Riley is 16, Ace is 2. And I just feel like communication is just the best is the thing."
"Especially when you have daughters, and plus we have a blended family. It's all about education and making sure everybody is heard."

The singer continued, "We sit down, we talk, we make it make sense. I'm a realist, so I feel like, I try to not to deal with situations in a way that I feel like it should be, but in the way life really is. That's all I can really, you know, preach to people - just really communicate with your kids. And don't let them learn things from their friends on the street. They have [to] have real conversations with you."
As a mother, entrepreneur, recording artist, and now actress, it's hard to imagine how Kandi finds some alone time. Kandi expressed that like most entrepreneurs, she's definitely a member of #TeamNoSleep. Although she's constantly juggling a multitude of personal and professional projects, there are a few hours out of the month delegated for self-care that are non-negotiable for the entertainer.

Along with regularly scheduled trips to the nail salon, the Kandi Koated Nights host shared that even moguls need to unwind with a little Netflix & Chill every now and then. She told xoNecole, "My 'woosah' moment is catching up on my favorite shows. It's just simple stuff like, I have DVR on my favorite TV shows and sometimes I just have to have a moment where I just chill and just watch and just chill. That's it. It's nothing extra about it, it's no special thing. It's maybe not a big deal for anybody else, or anything somebody else would want to do, but it's just like my moment to myself where I just get to chill."
Kandi reminds us all that self-care doesn't necessarily have to mean an expensive spa day or hours of meditation. #KandiTaughtMe that sometimes true alignment can come from putting my phone on DND, binge-watching this season of Grey's Anatomy, and not feeling guilty about it one bit.
To keep up with Kandi, be sure to follow her on Instagram. Check out the trailer for Kandi's new movie, Never Heard below!
Official Trailer - "NEVER HEARD" Starring David Banner, Romeo Miller, Karrueche Tran, Robin Given..www.youtube.com