I went natural just over six years ago, and learning what works for my hair has also taken six years.
---
I watched every YouTube (YT) video available at the time and made several errors buying every recommend product despite the YT gurus curl type and hair porosity not necessarily aligning with mine. After years of living life as a product junkie, I found what works for my curls, one of which is a regular in my hair care regimen: Eco Styler Gel. And through thick and thin, it has laid every edge life's tried to snatch.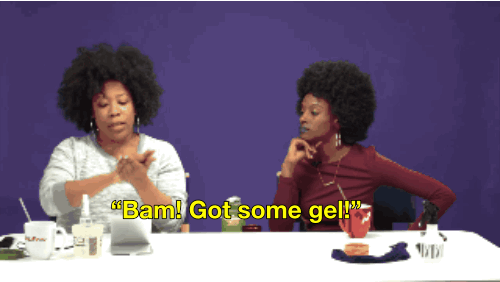 Low manipulation styles like buns and wash and go's work best for me and all looks were secured with my Eco Styler Gel at hand. Eco Styler Gel was the major key for me, and for so many other naturals - from your 3A to 4C girls - this was one of few unifying products that worked for everyone. (And it is alcohol-free, so we were all in agreement that this product is everything.) So you can imagine the outrage when allegations dropped all over YouTube, and subsequently Twitter and hair forums, about the alleged negative side effects of Eco Styler Gel!
Naturalistas everywhere were divided.
YT guru, Bri Hall spilled all the tea whilst referencing AlopeciaFreeWithJass, who breaks down the ingredients and possible side effects.
Ingredients

Olive Oil Eco Styler Gel - Water (Aqua), Carbomer, Hydrolyzed Wheat Protein, Glycerin, Amino-2-Methyl-1-Propano, Sodium Hydroxymethylglycinate, Polysorbate 20, Tetrasodium EDTA, Olive Oil, Fragrance (Parfum), CI 19140 Yellow 5 - Love and Pride.
Potential Side Effects
In short, my understanding is that some of these ingredients can be harmful in itself or combined with other toxic chemicals, which make them easier to be absorbed into the skin. The chemicals most concerning in Eco Styler Gel are said to be Sodium Hydroxymethylglycinate, Polysorbate 20, Tetrasodium EDTA, CI 19140 Yellow 5, and the unlisted ingredient Triethanolamine (TEA). YT gurus reference trials that found side effects of these chemicals that include but are not limited to dry and brittle hair, hair loss, hair, and skin and eye irritation.
The literal and figurative nail in the coffin was that long term exposure can affect the respiratory system, damage organs, and can cause cancer. I did further research and found other YT gurus making similar claims.
Suffice to say, I took my Eco Styler tub, threw it in the trash, and began rigorously looking for less toxic alternatives because as far as I was concerned, my former holy grail product was officially cancelled.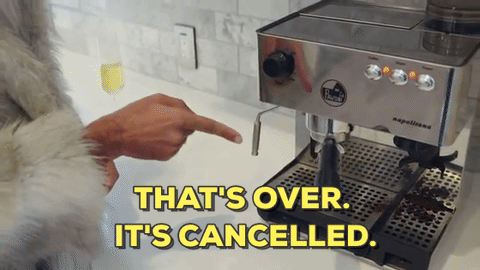 A month later, and the dust has settled and follow up videos have emerged on YouTube, saying that Eco Styler Gel is no longer cancelled. I guess this is following Ecocoinc, the company that produces the gel's clap back in response to the backlash on social media and by updating their website to include an "About Our Ingredients" section, which provides some clarifications for some of the concerns consumers brought to light.
So is Eco Styler Gel still cancelled? I am still undecided.
Pros
Affordable price point
Lays every edge
Works on different curl patterns
Provides medium-strong hold without crunch or flakiness
Great curl definition
If these ingredients are in several products we use daily, what difference does it really make if I stop using Eco Styler?
Cons
Use of chemicals within the ingredients are alleged to have short- and long-term effects on the body, varying from skin irritation to cancer.
Use of the gel combined with other products with other chemicals can make those chemicals easier to absorb into the skin over time, exacerbating the products' harmful capabilities.
So if these ingredients, especially TEA, can be found in several hair and skin care products we use daily, what difference does it make if you stop using Eco-Styler Gels? If we follow the #CancelEcoStylerGel move, surely there are other brands that can afford to go for a similar ingredients list. Arguably, the only way to ensure we are not exposing ourselves to these chemicals is by getting your DIY on like Naptural85 taught us with her homemade flaxseed gel:
But, if you're like me and don't have time or patience to flex like a DIY Queen, hunt for brands that use more natural ingredients. For now, I'm taking a break from Eco Styler Gel and trying out more naturally sourced brands. I started with Mielle Organics Honey and Ginger Styling Gel (Amazon, $15), which smells amazing but has a low to medium hold so I've resorted to using it for wash and gos.
My absolute must-have as of late has been Aunt Jackie's Don't Shrink Elongating Flaxseed Gel (Amazon, $10) and let me tell you, this has my waves on swim!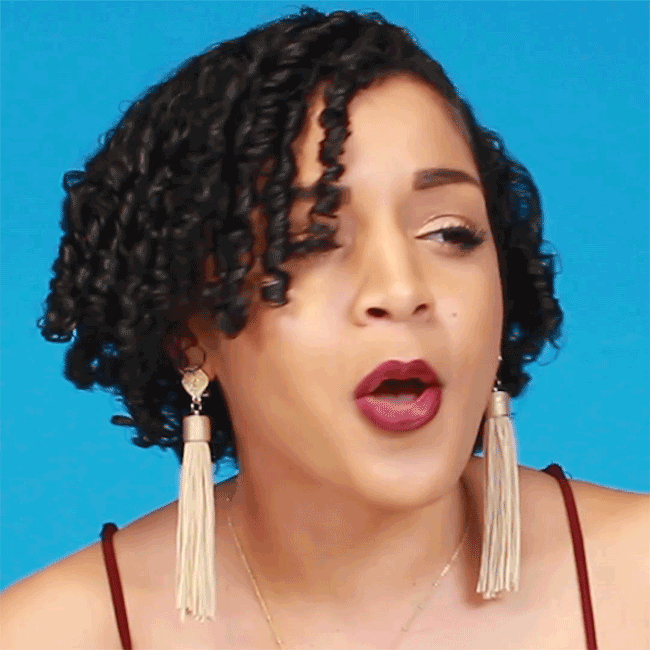 Let me know what you're using in the comments! Please no more cancellations in this 2018, I can't deal.
If you buy something through our links, xoNecole may earn an affiliate commission.
Featured image by Shutterstock