---
It's golden hour on a Friday night and your girls night has once again turned into half-Netflixing and aimless texting. You go around the room, once, twice asking each of your girlfriends what they want to do and the conversation goes something like this:
"Do you want to see a movie?"
"Nope, not really."
"Face masks and wine night?"
"We did that last weekend…"
"Fine, do y'all want to order food?"
"Nah, I'm good."
"We can go out – head to the club?"
"Girl what? Absolutely not!"
"WHERE DO YOU WANT TO GO??"
"Hmmm not sure."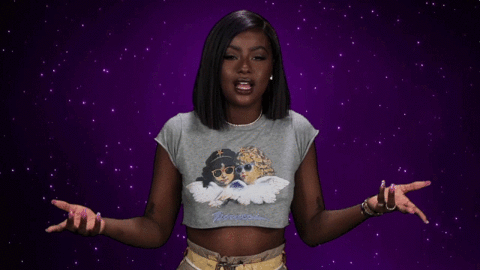 media.giphy.com
Finding fun activities to do with your girls really shouldn't be that hard, and doesn't have to be. The first step is knowing how your friend group prefers to plan outings. Do they need a lot of notice? Are they open to trying new things? Are they on another restrictive budget? Depending on your city and friend group, the options can be endless. Tired of the same old, same old? Check out our guide below of 6 dope activities to do with your girls.
6 Fun Girls Night In Ideas
Featured image by Getty Images.
Related Articles:
Pajamas & Lipstick Is The Girls' Night In Experience We Didn't Know We Needed - Read More
5 Melanin Magic-Inspired Cocktails For A Girls' Night In - Read More
5 Date Night Ideas that Are Better Than Your Average Dinner - Read More