---
When it comes to balance, we often think about work, love, and family; but what about what we like to do to let loose? As a single mother, I'm totes guilty of putting "fun" on the back burner. Between pushing upwards of 50 hours a week at work and mommin' it around the clock, I found the things that once piqued my interest quickly fade into nothingness. It wasn't until I began volunteering with my daughters weekly at local initiatives, that I crawled out of the rut that is better known as a stick in the mud.
So, if you're anything like me -- searching high and low for fresh ways to spice up your life, check out 10 cool and low-cost hobbies for the multifaceted woman below.
1

.

Learn A New Language
You heard it from Drake. "I could teach you how to speak my language, Rosetta Stone." In other words, what better way to enhance your living experience than learning a new language? Maybe French -- the language of love? Or Spanish, the official language of Mexico, Argentina, Chile, the majority of Central and South America. Not to mention, you'll join nearly 67 million Americans who speak a foreign language at home. Impressive!
How to get started:
Begin with the ever popular subscription service Rosetta Stone, the industry-leading way for individuals looking to learn a new language. Not to mention, there are countless apps geared towards both serious learners and beginners. That said, Duolingo, LinguaLift, Babbel and MindSnacks are all awesome options for the learner on-the-go.
2

.

Take A Dance Class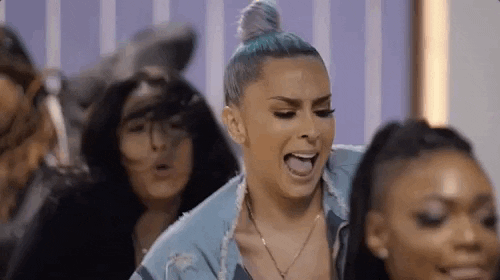 Great for the mind, body and soul, taking a dance class is a surefire way to add a pinch of spice to your life! The options are endless: ballet, hip hop, swing dancing, salsa, contemporary dance, etc. The best part? You're never too old to start!
How to get started:
YouTube isn't just for influencers! In fact, the internet's leading social network is chock full of tutorials from leading dance groups to individuals simply dancing for shits and giggles.
3

.

Try Your Hand At Acting
The benefits are physical, emotional, and social! You'll learn how to think outside-of-the-box, improve your verbal and nonverbal communication skills and gain a new sense of self-confidence!
How to get started:
Discover local acting classes on meetup.com. Complete a Google search for "acting classes in my area," or explore adult activities at a local community college or theater.
4

.

Spice Things Up With A Cooking Class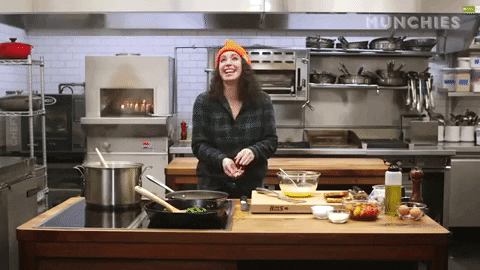 Sure, cooking is a basic survival skill. But, it's also a lot of fun. Whether it's tacos, classic Italian cuisine, or sushi -- food can sometimes act as the heartbeat of conversation and connection. So why wouldn't preparing it be any different?
How to get started:
Invest in a unique cooking class -- Sur la Table is located nationwide and offers classes ranging from a Homemade Ravioli Workshop to Knife Skills 101. Or, cook with family and friends by way of a meal subscription box. Airbnb just recently launched Airbnb Cooking Experiences due to bookings for food and drinks being so in-demand. Currently, the platform offers over 3,000 cooking classes in over 75 countries worldwide. So get in where you fit in.
5

.

Spinning Class 
By now, you've heard of "spin class" or "indoor cycling". The atmosphere oozes teamwork and the playlist is pretty sick too (especially if you opt for a fun class like Vibe Ride's Trap It & Twerk It Ride)! With classes ranging from 45 minutes to an hour, you'll burn anywhere from 600-1000 calories and strut out feeling like you're ready to take on the world!
How to get started:
Begin with visiting some of the more popular studios like CYCLEBAR, which offer a complimentary first class. Happen to fall in love and the studio isn't your thing? There's a variety of cycling bikes you can buy for home use.
6

.

Improv Comedy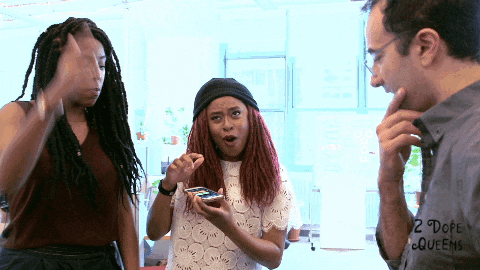 Connect with like-hearted lovers of comedy by trying your hand at live theater. You'll be forced to come out of your shell and, much like work and life, channel your inner teamplayer when tasked to create challenging scenes on stage.
How to get started:
If you're considering getting into improv, the best way to know for sure is to take a class. Joining a class will teach you more about the genre itself as well as equip you with all the tools necessary to fine-tune your craft. There are different levels, including a beginner's class, so you'll feel welcomed and supported as you enter the unknown.
7

.

Learn An Instrument 
Learning an instrument doesn't only reduce stress and cultivate creativity, it increases discipline, emotional perception and confidence. Can you say win-win?!
How to get started:
Currently on my bucket list, getting started is as simple as checking out local used instrument options. For example, OfferUp, and good ole Craigslist all have awesome options on a budget. The best part? Should you discover you're not very musically inclined, it's a modest hit to your wallet.
8

.

Paint-and-Sip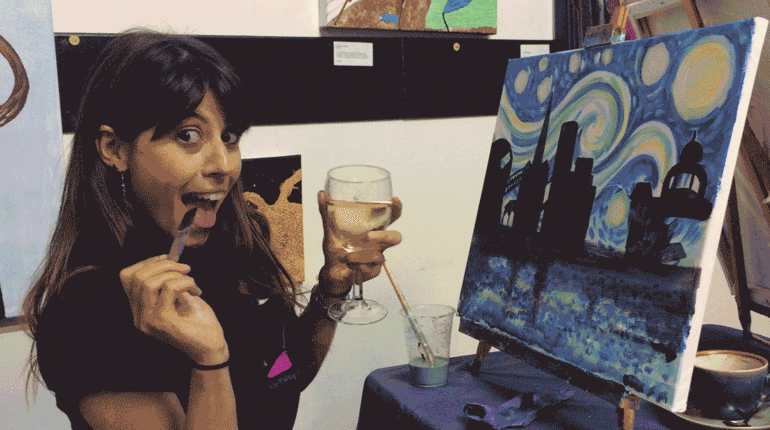 Group activities aren't just for team-building. They're a great way to express yourself, meet new people and enjoy one of the most ancient forms of human communication; art. Fortunately for paint-and-sip classes, if you're not quite Picasso, you'll have a glass of bubbly to wash it down.
How to get started easily:
Check out Groupon, LivingSocial, and Localflavor "things to do", and you're bound to land on a variety of local paint-and-sip options.
9

.

Do-It-Yourself (DIY)
Fancy yourself a pioneer kind of woman? Level up your craft game by exploring the world of do-it-yourself.
How to get started:
Grab a book on DIY and begin by fixing something around your house, add some flair to your wardrobe or give your family and friends homemade gifts for the holidays. You'll learn a new skill while enjoying a favorite pastime!
10

.

Pay It Forward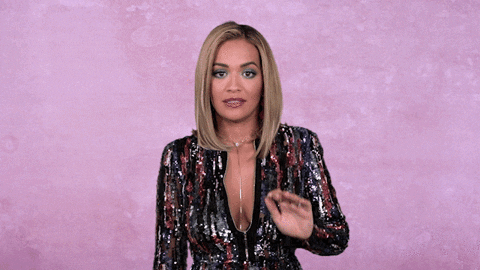 Looking for added fulfilment or purpose in your life? What better way to pay-it-forward than by volunteering for a cause you're passionate about. You could help people in underserved communities, fight for the environment or take care of homeless animals.
How to get started:
Begin in your local community. There are countless ways to volunteer at local soup kitchens, shelters for women and children, the Salvation Army, Goodwill, your church and more.
Want more stories like this? Sign up for our newsletter here and check out the related reads below:
6 Ways To Escape When Your Dream Job Becomes A Nightmare
Why Twerk Cardio Should Be Your Next Workout
7 Things Successful Women Do More Of On The Weekends
Featured image by Shutterstock