---
I love birthdays. Like, I really love birthdays. Life is so precious and I believe that it should be celebrated whenever possible. Now more than ever, I believe we should cherish the beauty of life. That's why I say it with my chest, birthdays still matter in 2020. This year, I wanted to do something fun, fresh and realistic considering all the things happening in the world. Then, the universe showed up like the boss she is and presented an opportunity I could not refuse. I got word that a local creative was starting a new venture – a luxury picnic experience.
Charlie B created Curated Luxe & Co with the intention of bringing luxury and good company together. The Denver-based company specializes in luxury pop-up picnics and other curated events, providing the perfect setting for any date night, birthday or celebration. Charlie told xoNecole, "When the pandemic hit, the whole world had to pause. Which included any celebrations, graduations, etc. We all had to figure out a way to pivot and navigate this new reality. Curated Luxe & Co created a new way to celebrate and keep everyone safe with intimate, elevated experiences."
For my birthday, I invited six of my closest friends to Colorado for a getaway in the mountains. Our fun-filled weekend had everything from bottomless brunch to horseback riding. I decided to end the weekend with a luxury picnic set in City Park, one of Denver's most scenic destinations. During quarantine, I have found that public recreational activities are a godsend because you can socially distance outside your home and actually do something fun.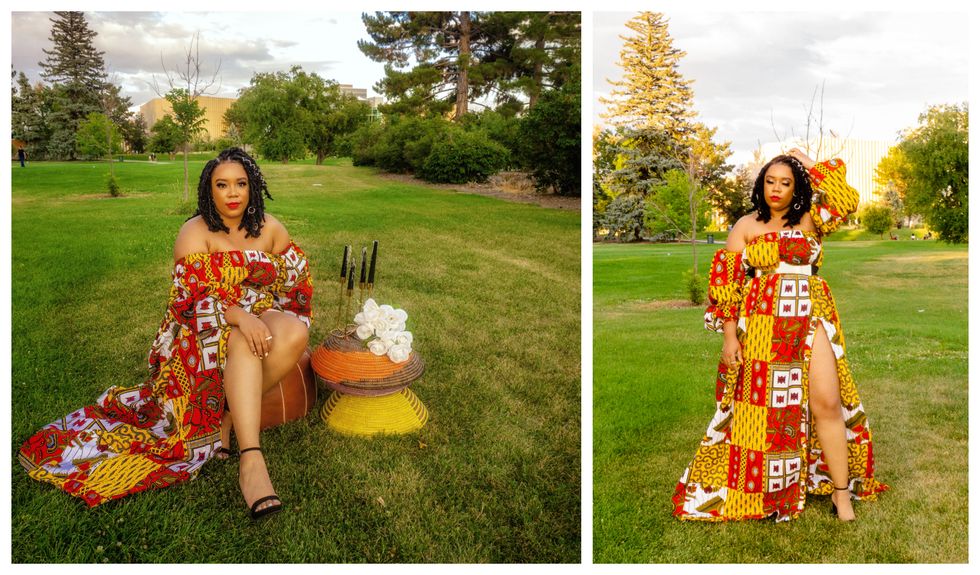 Photography by Curated by Charlie Photography
The moment I knew that the luxury picnic was happening, I knew I had to find a gorgeous getup. City Park was about to get all of the black girl magic, OK! I fell in love with this African printed gown by Chimzi Fashion, so I added it to the cart instantly. I then asked my girls to coordinate with my frock because... I was born extra. Because they love me, they agreed.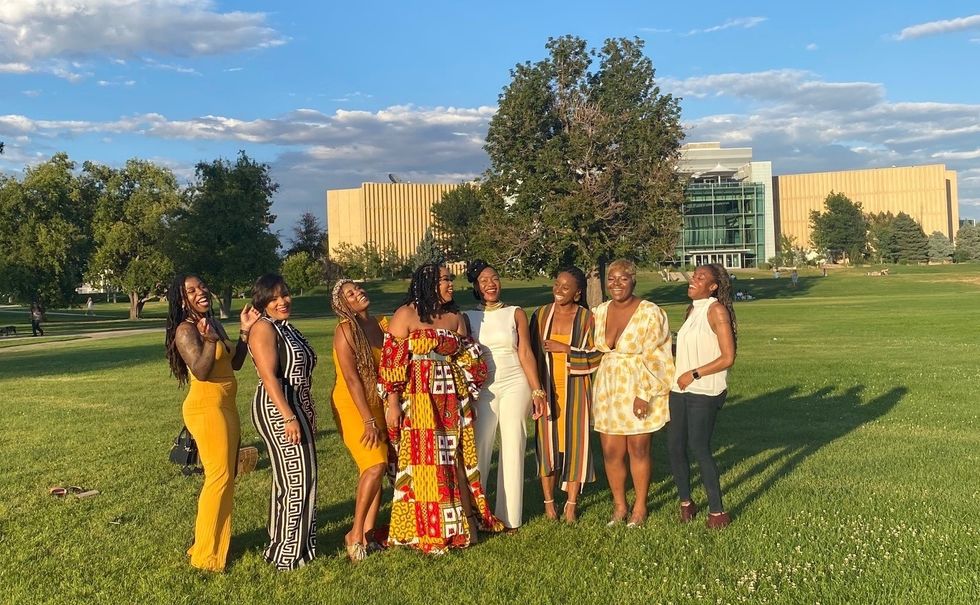 Curated Luxe & Co coordinated all the things for me. All I had to do was show up.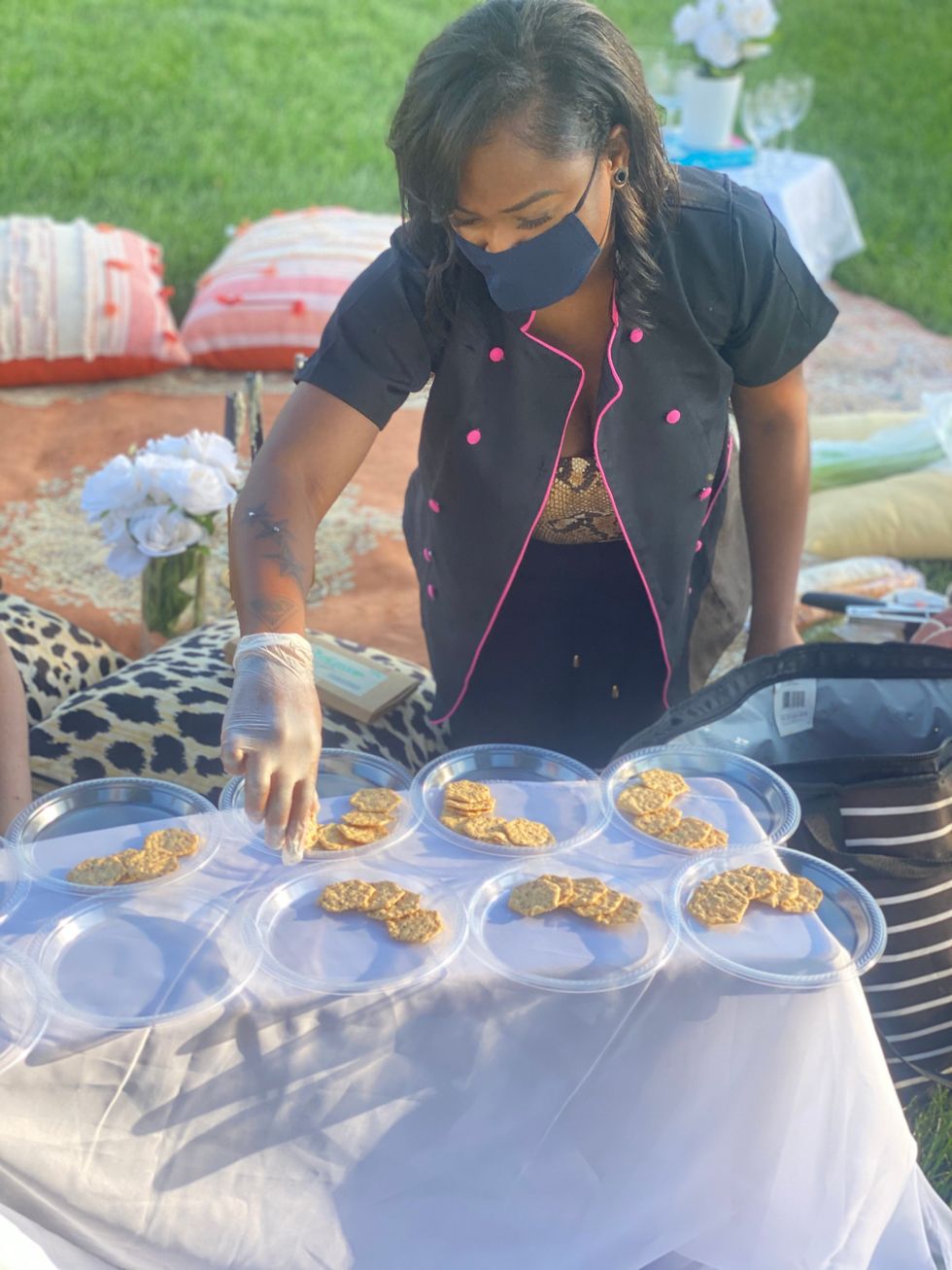 Photography by Curated by Charlie Photography
Chef Lakiery curated a special menu for my celebration made up of mint watermelon lime fruit salad, cajun chicken salad, and turkey sandwiches. We also sipped on some Trulys like the sophista-ratchet divas we are. It was a good time!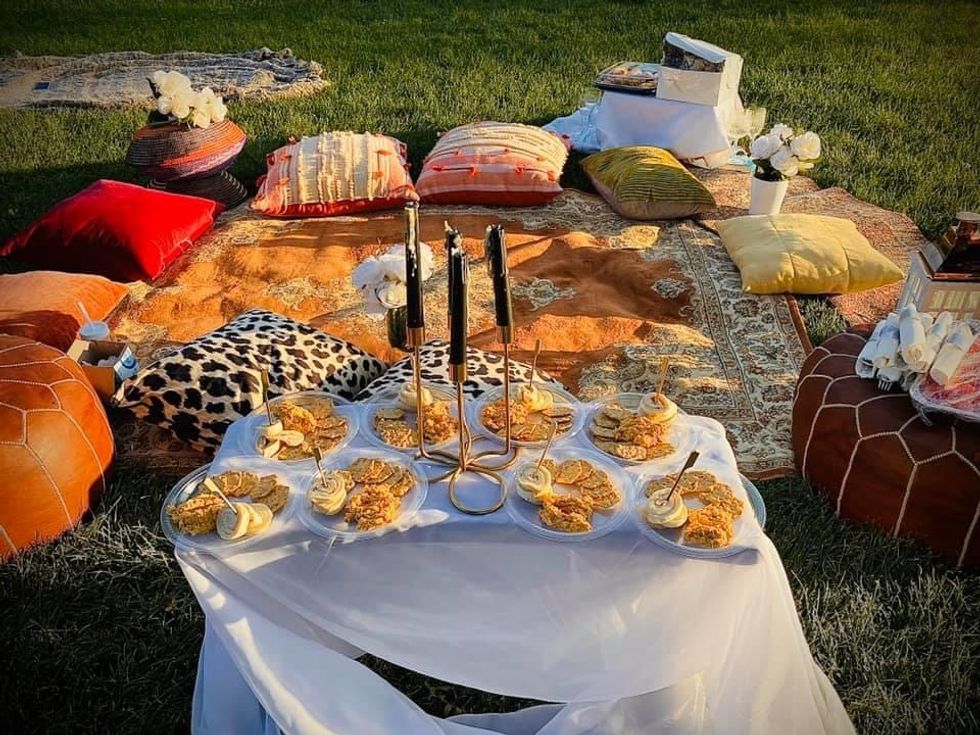 Photography by Curated by Charlie Photography
The setup was my favorite part. It was so eclectic and chic. Curated Luxe & Co creates a mini destination getaway anywhere. Whether in your backyard or at a park, they bring the destination to you with different themes and setups. The company prides itself on cultivating one of kind intimate experiences that you can't find anywhere else.
"Black women deserve to experience and celebrate in luxury. It is important for me as a black woman to provide that," Charlie explained. "We work so hard as black girls in school, in our jobs, as mothers, as business owners etc that most times we forget to treat ourselves."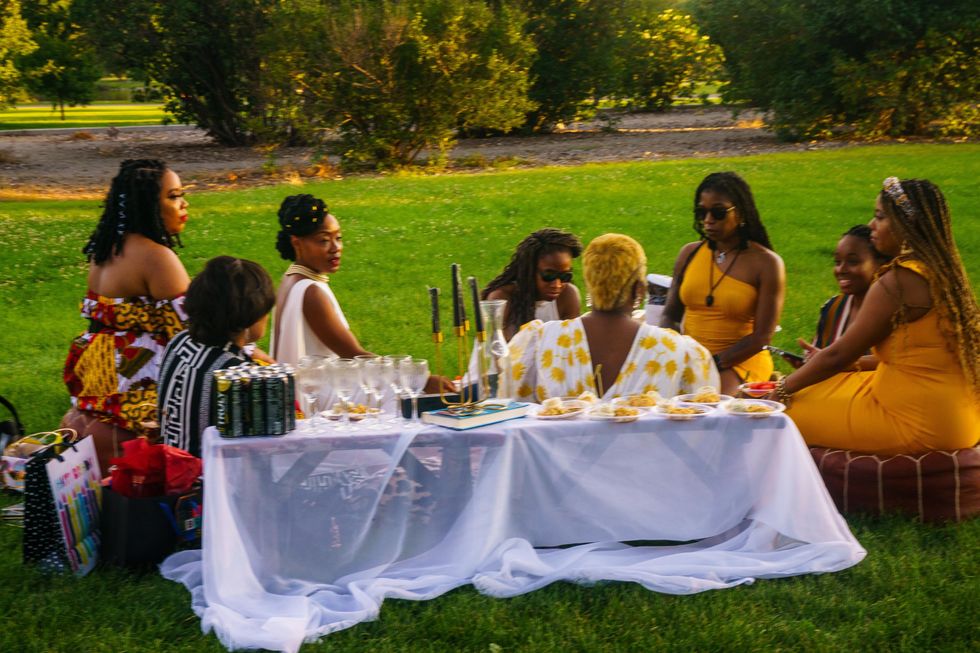 Photography by Curated by Charlie Photography
My tribe and I sat in the park in our best lewks playing games like For The Culture, Blebrity and Black Card Revoked. It was so black and so magical and I loved every minute of it. If you're looking for an inventive way to celebrate your born day, try a luxury picnic.

It was undoubtedly a perfect reflection of how I wanted to walk into 31.
Featured image by Joce Blake for xoNecole / Photography by Curated by Charlie Photography