I can't be the only one who's ever pondered about the inner workings of the male mind. How they act and counteract, how they are yet how they contradict. Even though I've found more peace in doing me while they do them, it could be a random winter night on an impromptu date where I ask myself, "What do men want?"
---
If you're anything like me, thankfully, the upcoming flick What Men Want is not only offering answers to that age-old question, it's also providing great solace in the company of dope women who can relate.
Paramount Pictures and xoNecole are teaming up to treat you to a Girls' Night Out advance screening of What Men Want in a city near you!
The multi-city Girls' Night Out screening debuts ahead of the film's February 8 nationwide release date so this is your opportunity to see the Taraji P. Henson and 'em grace the big screen before anyone else.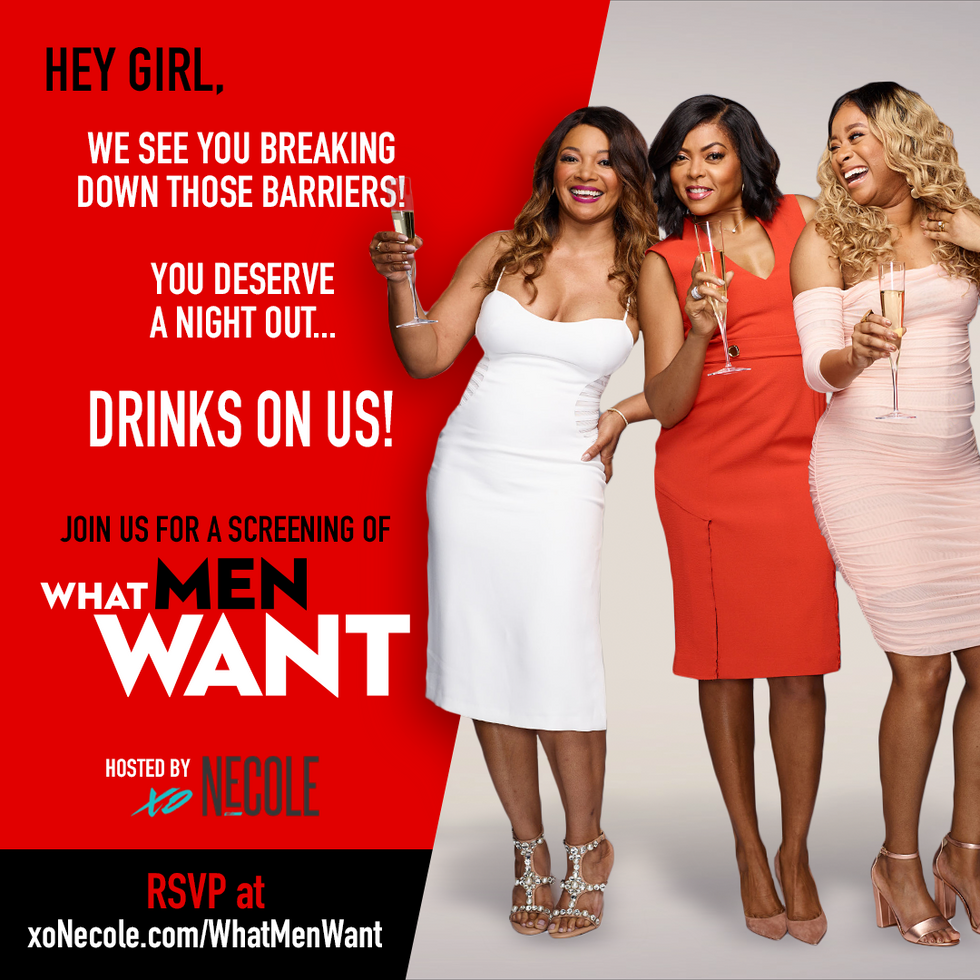 So ladies, get your wine, your favorite heels (or your favorite kicks, who are we kidding?), and prepare to let your hair down for a night of wild laughter and beautiful female energy. It's the exclusive event you and your girls won't want to miss, and it's all for free-free.
Ready to let go and let flow for a night out on us? Click here to RSVP, and check out our screening dates and cities below:

January 29
Phoenix
Atlanta
Denver
Philadelphia
Dallas
Washington, DC
Houston
Seattle
Miami
San Diego
January 30
New York
Chicago
San Francisco
Toronto
Boston
Detroit
Minneapolis
St. Louis
Cleveland
January 31
Miami
February 4
Los Angeles
Don't forget to click here to RSVP!