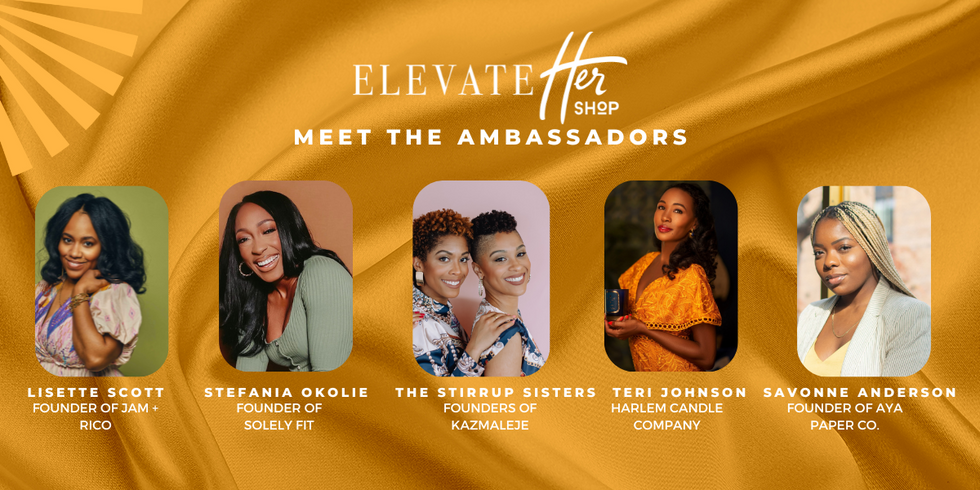 Beauty Behind The Brands: Meet The Ambassadors Of ElevateHER 2023
Spread. the good news: ElevateHer is back, and we're highlighting five incredible Black women-led companies to serve as the ambassadors of this year's marketplace!
xoNecole's ElevateHer is back to close 2022 out with a bang, giving you the scoop on the most incredible, well-made, and unique Black woman-owned products to shop for the holidays. We want you to be inspired, not only with the brand new slate of products, but the ambitious Black women behind these brands: Lisette Scott, founder of the Caribbean-inspired jewelry line Jam+Rico, Stefania Okolie of the sleek and sexy athleisure line Solely Fit, the Stirrup sisters who co-founded curl-enhancing comb brand Kazmaleje, Teri Johnson, founder of luxury candle brand Harlem Candle Company, and Savonne Anderson, graphic designer turned founder of stationery company Aya Paper Co. We're excited to delve into all five of these founders and their road to entrepreneurship while discovering their tips for Black women who want to be their own boss.
Every day, Black women are hustling to carve out their own legacy through entrepreneurship. Whether it's in the service industry, e-commerce, or local brick-and-mortar establishments, we're seeing more and more Black women make the decision to become their own bosses and serve their communities by leveraging their talents. And we're showing no signs of slowing down.
In fact, Black women are the fastest-growing group of entrepreneurs in America right now, with 17% currently in the process of starting or already running new businesses, according to research by Harvard Business Review. That number is only expected to increase, as millennial and Gen Z Black women seek flexibility and autonomy in their careers and personal lives.
Our ElevateHer 2022 ambassadors know a thing or two about creating a brand that's built to last. Read their inspiring stories below.
LISETTE SCOTT, FOUNDER OF JAM + RICO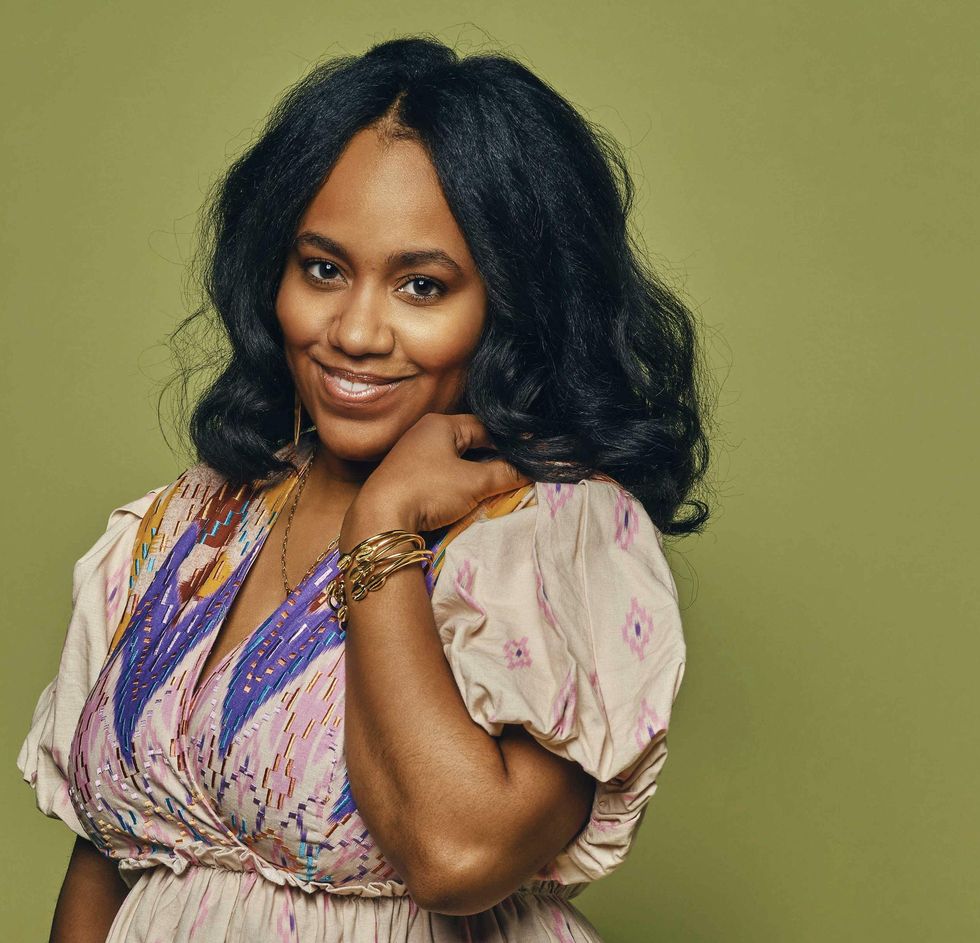 What inspired you to start your brand?
I have always had the desire to start my own business, but it took some time to know what that business would be. Growing up my dad constantly drilled it in my head to become my own boss. So, when I was working within corporate fashion and no longer felt valued as an employee, I decided to think about what the next step would be. I was no longer excited about applying for new jobs within the industry, so I started planning what type of business I wanted to build to become that boss my Dad always pushed me to be. Jam + Rico was born to creatively express myself in the midst of feeling confined within a corporate space. For a few years, I worked full-time and grew the brand until I felt comfortable taking that leap of faith to run my business full-time.
If could pick a favorite product within your line, what would it be?
Our cowrie bangles will forever and always be my answer! I LOVE THEM and wear them every day. I designed this bangle in memory of my grandmother who wore bangles every day. The sweet sound of her bangles jingling as she cooked, danced, and entered a room will always be a fond memory for me. The song that bangles create translated to my customers and their memories of their family members. So many customers have written to me sharing these memories and how they too now wear their Cowrie bangles every day. We will be designing some new bangles in our next collection to add to your stack!
What is the most fulfilling part of being in your industry?
I absolutely love my customers and meeting new people who enjoy what I create. I started the brand by participating in street pop-ups every weekend. What helped shape my brand was the one-on-one feedback I was able to receive weekly. Also, the courage to sell my brand and share my story. This same customer connection will always be a priority within my business. We want our customers to smile and find joy with each piece we create.
What can other Black women entrepreneurs do to elevate their businesses?
I believe setting goals for your brand is essential for elevating your business. I am a strong believer in writing it down and finding out ways to make it happen. Daily, business owners are set with the challenge of managing the business and we can get lost in that process. Weekly if you can set a goal to take your business to the next step, It will only push you forward!
STEFANIA OKOLIE, FOUNDER OF SOLELY FIT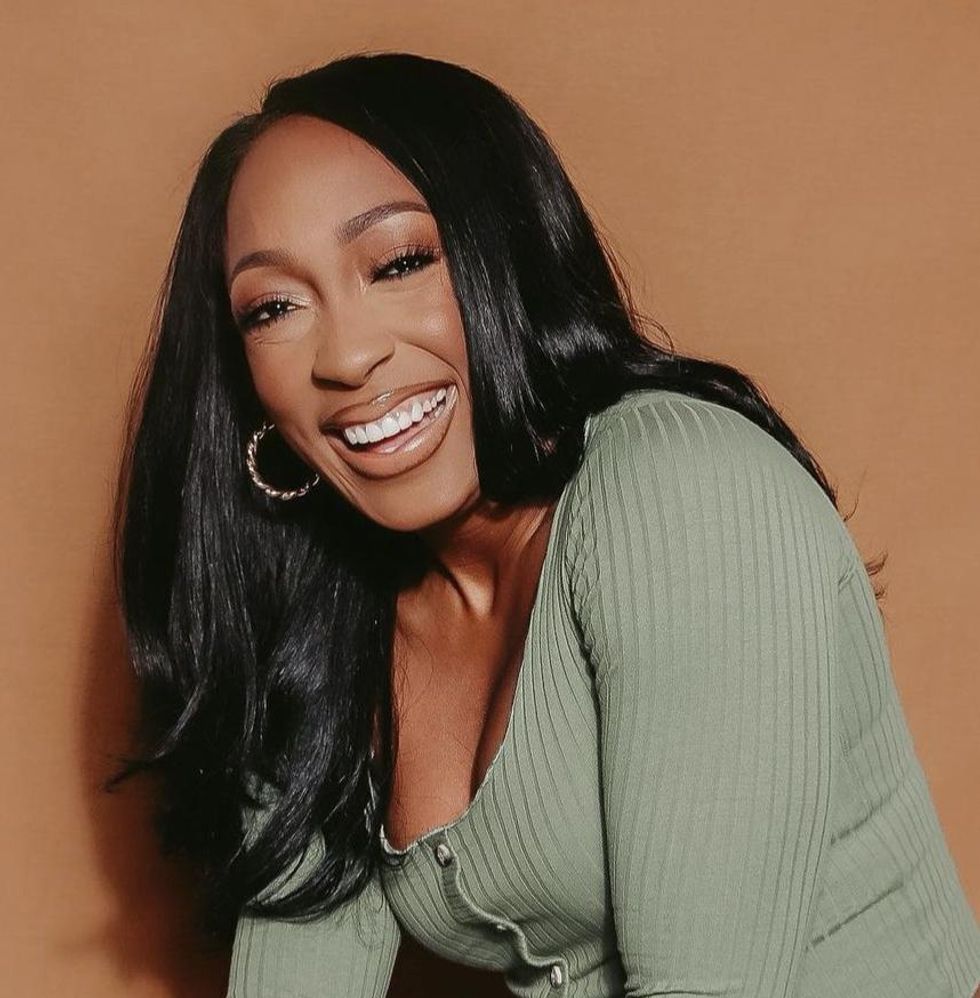 What inspired you to start your brand?
I was inspired to start Solely Fit because I wanted to use this type of platform to bring a community of like-minded women together. For this community, my goal was to design defining pieces in which women would feel powerful, bold, and confident. I was equally inspired to start this brand because I wanted to tell stories through design. I was moved by the idea of different collections telling various stories that women can relate to.
If could pick a favorite product within your line, what would it be?
I'd say the Kandake bodysuit. This bodysuit was a part of our first capsule collection, "The Black Collection." To me, this bodysuit speaks to everything I feel represents my brand: boldness, edge, confidence, sexy, multifunction, and power. In other words, it was designed for women who want to feel and look like a superhero.
What is the most fulfilling part of being in your industry?
The most fulfilling part of this industry is having the power to make a woman feel confident and strong through design and storytelling. Every collection carries a certain energy and a storyline, considering these aspects is how I create designs. When I create, I have a strong woman in mind. It is challenging because you can't make everyone happy, but it is fulfilling because when you do realize who you are making happy. That's all the fulfillment you need.
What can other Black women entrepreneurs do to Elevate their businesses?
Stay the course and be patient. It is frustrating, we are overlooked, we are left out of funding conversations, and we are not taken seriously. But when you stay the course and show others what your creativity and production and drive looks like, not only does it help you scale your business, but it makes others a believer as well.
THE STIRRUP SISTERS, FOUNDERS OF KAZMALEJE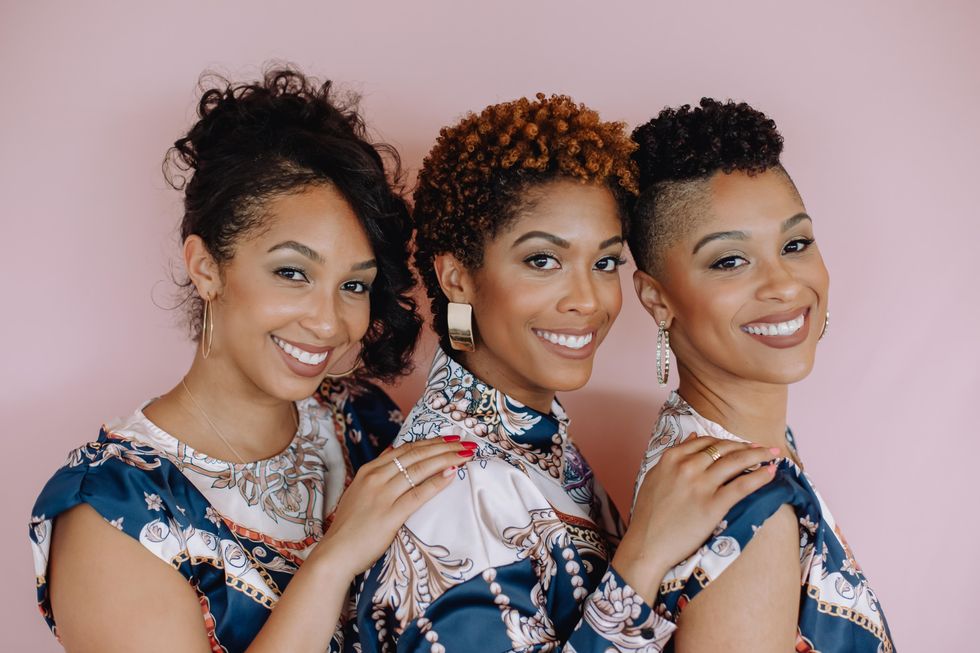 What inspired you to start your brand?

"I was inspired by my own wash day experience," says LaToya Stirrup, co-founder, and CEO of Kazmaleje. "I was tired of having excessive breakage when detangling my hair and seeing more hair in the comb than I was comfortable with. Instead of waiting for a larger brand to provide a solution, I started Kazmaleje (cos-mol-o-gy) with my two sisters to bring game-changing solutions to market - like our patent-pending, 5-star customer-rated, KurlsPlus Detanglers. These are hair tools that we designed to minimize breakage and reduce detangling time, all while being gentle on your hair and scalp."
If you could pick a favorite product within your line, what would it be?
"My personal favorite is our KurlsPlus Pick! It works as a great detangler for my short hair. It can add volume to my curls. And the best part of all, it fits in all of my bags so I can take it with me on-the-go. It's great for my son's hair too."
What is the most fulfilling part of being in your industry?
"The most fulfilling part of being in the beauty industry is being able to reimagine how women, men, and kids care for and experience their hair. To some, they may look at our brand and just see a line of combs. But to us, these are tools that we designed with specific features to address certain pain points and make caring for textured hair easier. Knowing that our hair tools have improved someone's hair care routine truly makes it all worthwhile."
What can other Black women entrepreneurs do to Elevate their business?
"Connect, build and leverage their community. Many of the opportunities that have come our way were passed to us by someone we knew. Whether it was another founder sharing a resource or a customer sharing an Instagram post to alert us of a new grant opportunity, it all came by way of our connection to that person. Oftentimes, we as founders tend to feel like lone wolves, but we don't have to be. Great things happen when we connect and share with those we meet on our journey."
TERI JOHNSON, FOUNDER OF HARLEM CANDLE COMPANY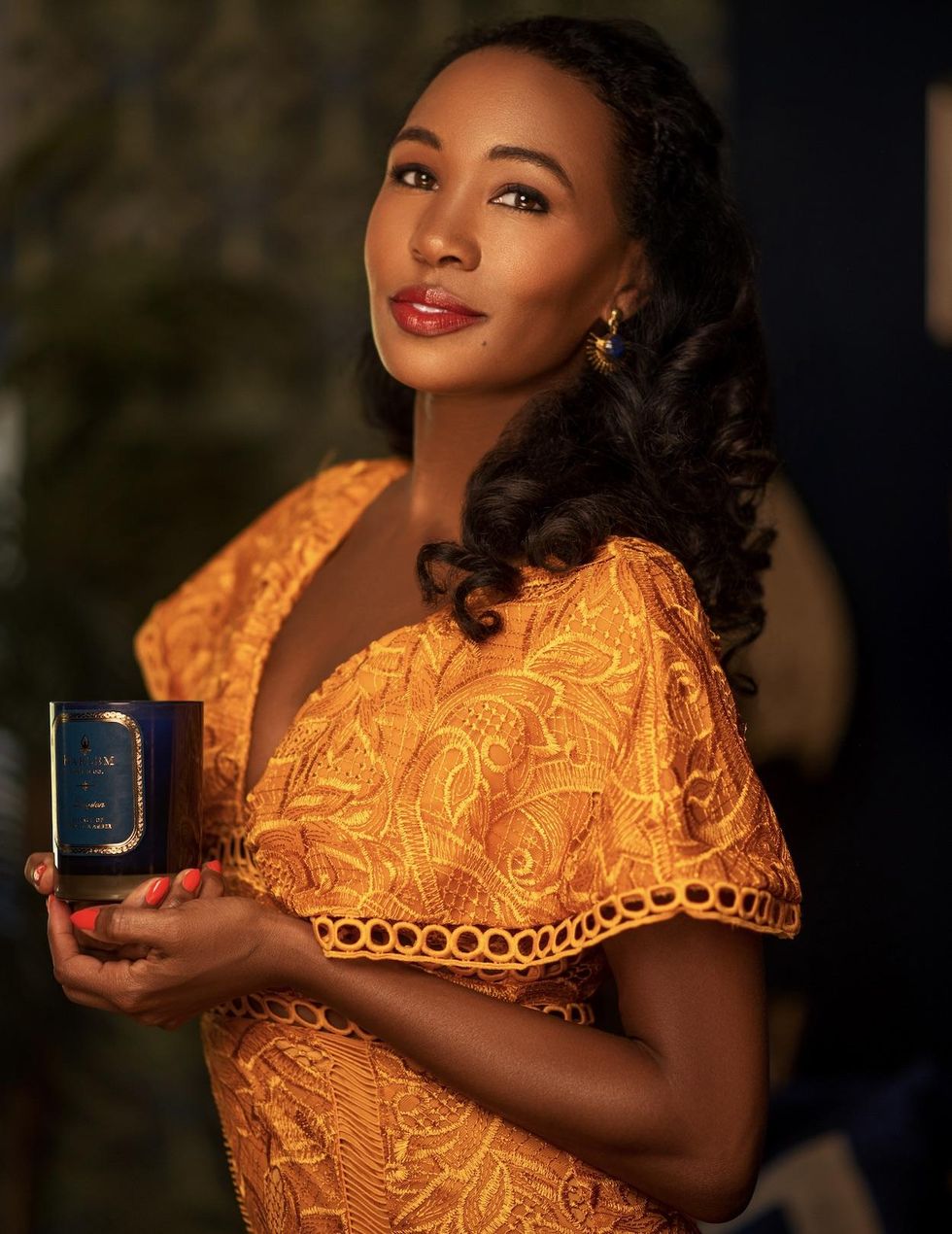 What inspired you to start your brand?:
I've always been very fascinated and obsessed with beautiful fragrances. I used to buy beautiful and luxurious candles, and that was sort of my affordable luxury back in the day. Candles really enhanced my mood and my space ,and I just felt at peace when I always had a beautiful candle lit. So it really started from just being my own customer and thinking about what I would love to buy. I'd love to buy a scented candle that was very inspired, a candle that told a story. I decided to create Harlem Candle Co because I felt like we could do better in terms of the scented candles that were available. I felt like it was missing something that was evocative, especially of a time period that left such a mark in history.
If could pick a favorite product within your line, what would it be?

It's a scent called "After Dark." We just released it. It is really very sensual. There's something very sensual about this scent and you light this candle that makes you really want to curl up next to your significant other and just have a good time. You know? It's the kind of candle that I would tell people to light with intention. I think it's the perfect candle of the season when it's getting colder outside, so you're having more of those nights laying on the couch, listening to music, and having your favorite beverage... It's that kind of scent.
What is the most fulfilling part of being in your industry?
The most fulfilling part of me being an entrepreneur in home fragrances is my ability to be able to inspire other people. It makes me really happy knowing that I've influenced other people who have dreams of creating their own brands. And there was really no one else doing it before me, who looked like me. If my presence can open up the doors for other people and open up the windows of possibilities for people to see that it can be done, that makes me happy. That makes me very, very satisfied.
What can other Black women entrepreneurs do to Elevate their businesses?
You might have something that is just so beautifully created with so much intention, but if you don't have good product photography that can really capture the essence of the beautiful thing you made, then people are not going to see it in an elevated way. So if you have [a product] really invest in good product photography. Also, have a really solid bio. Hire a writer if you aren't great at writing. If there are certain things that you are deficient in, such as If you would get a B in that subject, then you need to find someone who would get an A and have that person do it. Everything needs to be tight because when they look at us, they already want to think that what we have is not good enough. They think that what we have is lesser than because of the color of our skin. So we have to be better than everyone.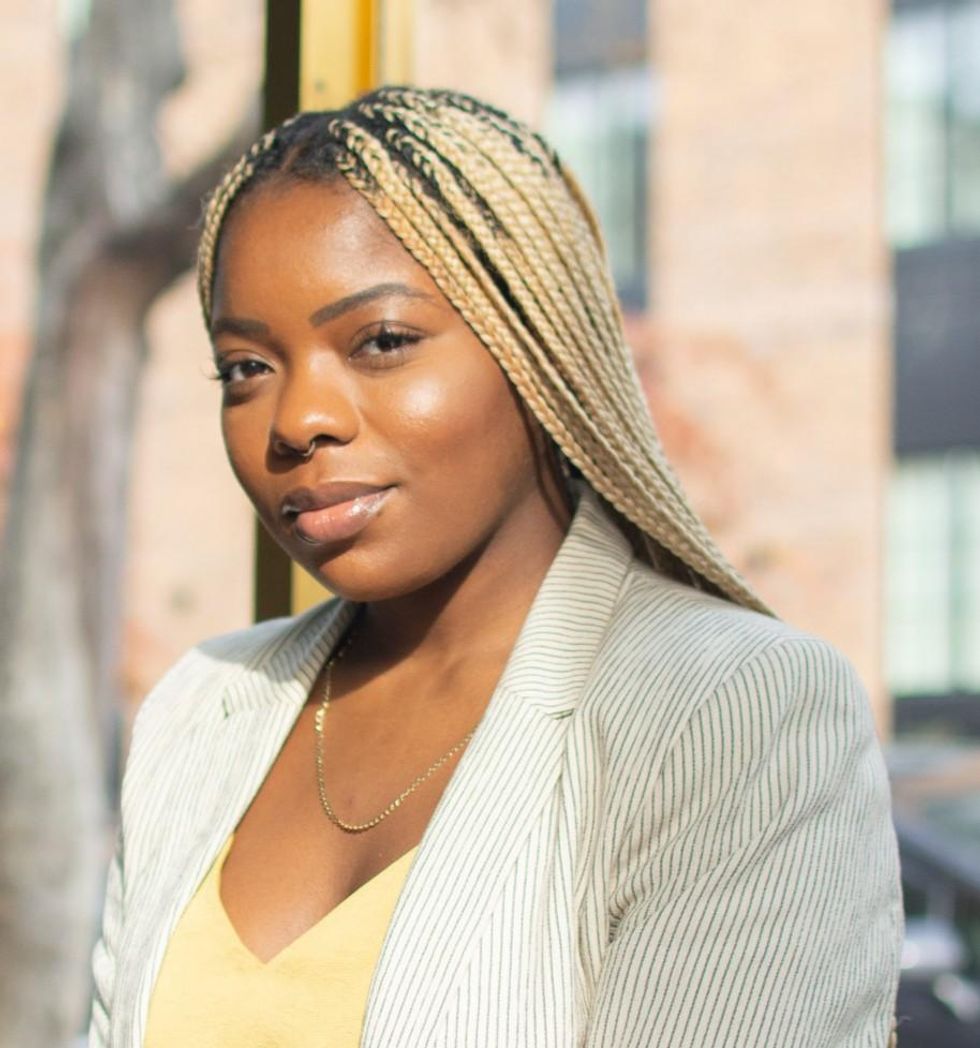 What inspired you to start your brand?
I founded Aya Paper Co. in 2019 while working as a graphic designer at a New York City art museum and looking to pivot into entrepreneurship. As a lifelong lover of greeting cards and stationery, I was too familiar with the feeling of walking down the greeting card aisle and not finding anything that looks or sounds like me. And as an advocate of environmental justice, I was also aware of how much waste product-based businesses create. Aya was how I would meet a need for folks like me and make an impact on the world.
If could pick a favorite product within your line, what would it be?
The Kinfolk collection is definitely my favorite part of our line. These greeting cards feature bold illustrations of Black family life: a mother styling her child's hair, a father holding his children, lovers cuddling on a sofa. The series was inspired by my own family photo archives in an effort to showcase the beauty and love in our everyday experiences.
What is the most fulfilling part of being in your industry?
Being in the greeting card industry is fulfilling because I get to see the impact our designs are having on people's lives. Black people don't really get to see ourselves, our culture, and our relationships represented in the greeting card aisles. So when they see a card from Aya, the joy is tangible! It feels great to create products that help Black folks celebrate authentically.
What can other Black women entrepreneurs do to Elevate their businesses?
My biggest piece of advice is to never be ashamed to ask for help for your business. Sometimes it can be hard to admit that you don't know what you're doing, but the faster you set your ego aside, the faster you can get the support you need. Whether it's help with financial forecasting, advice for retail placement, or how to trademark your brand, there are people who have the resources and information you need to level up. So make that call, send that email, and give that elevator pitch whenever you are feeling stuck.