I've never understood why people loved candles. Yes, they smell nice, but in my opinion, they can get a little pricey. Even a six-dollar candle makes me question its value. But one night, as my roommates and I were making an impromptu Target run, we ended up on the candle aisle. Next thing I knew, I picked up two candles of my own to purchase. One was labeled "peace + tranquility" and the other was called "stillness + purity." I need all four of those things, so I thought why not indulge in a couple of candles in the name of self-care?
---
Since I was in the midst of my journaling challenge, I lit a candle, poured a glass of wine, and put my pen to paper. I felt this sense of calm and ease. It might have just been the wine, but the rose water fragrance of the candle was nice. The next morning, I lit it again and soon after, I was lighting my candles so often each of the 4 oz candles had burned out — and I missed them. Even when burning them sans the wine, I felt relaxed and calm.
Suffice to say, I am now a candle lover. And as such, I decided to do my due diligence by putting you on to some candles out here too. Here are five black-owned candle companies to support the next time you want to sit back, relax, and set the vibe.
The "Josephine" Luxury Candle by Harlem Candle Company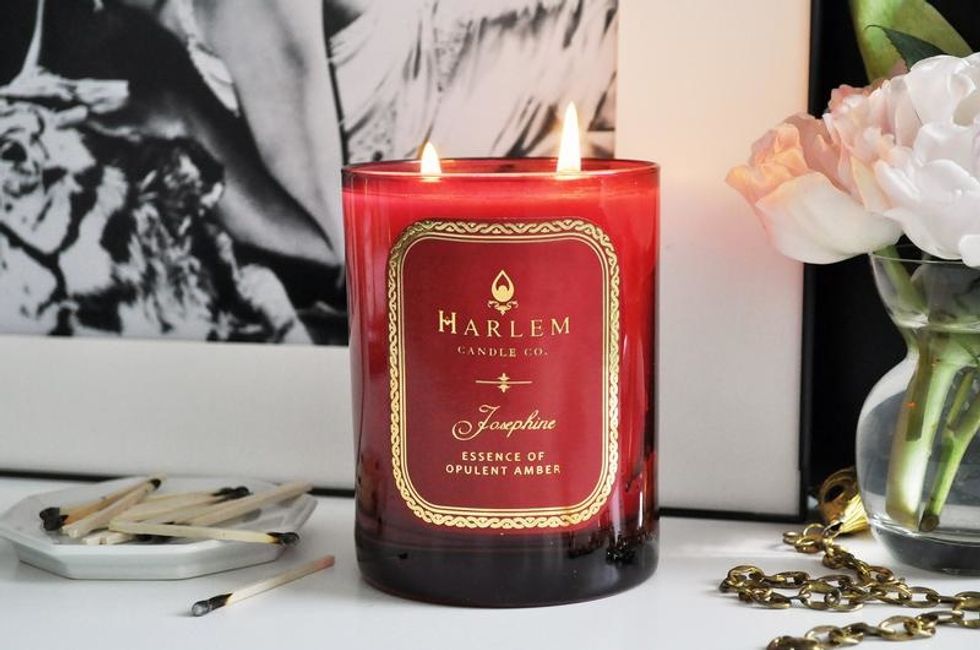 Harlem Candle Company
Teri Johnson's Harlem Renaissance-inspired candle company has been a long time favorite of candle lovers. Their 4 oz travel candles make it easy to take your new favorite scent on the road. Their essence of opulent amber candle inspired by Josephine Baker is one of my favorites.
Heart of Wakanda Candle by Frères Branchiaux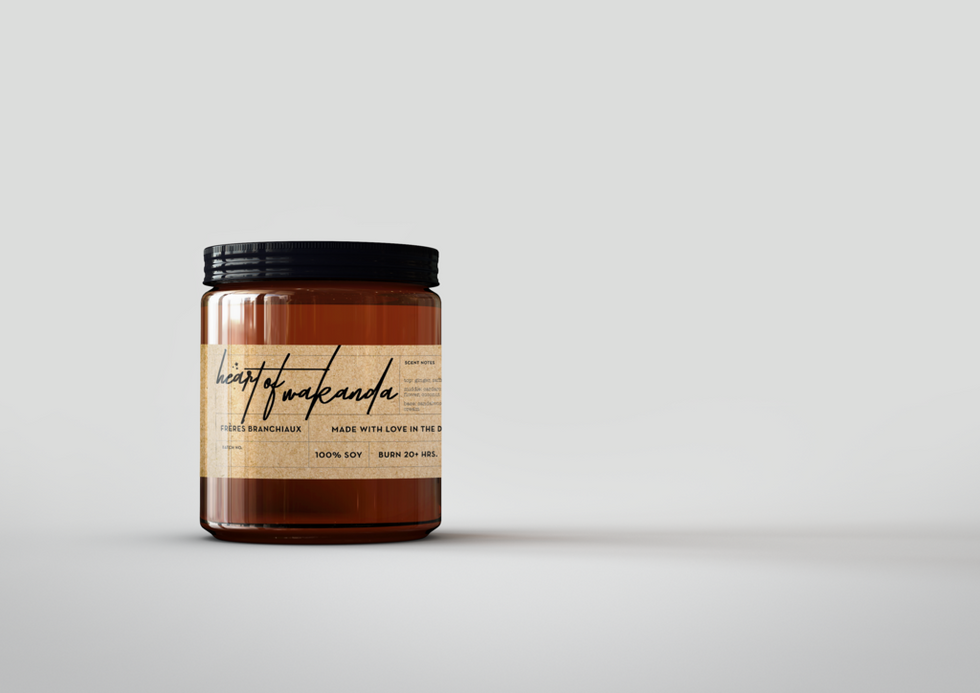 Heart of Wakanda
Founded by three brothers from the DMV —Collin, 13, Ryan, 10, and Austin Gill, 8. Frères Branchiaux serves up their 100% hand-poured soy candles with a side of philanthropy donating 10% of proceeds to DC homeless shelters. You may not be able to visit Wakanda, but the candle's vibranium has a blue hue.
FuckBoy Repellent by Posh Candle Co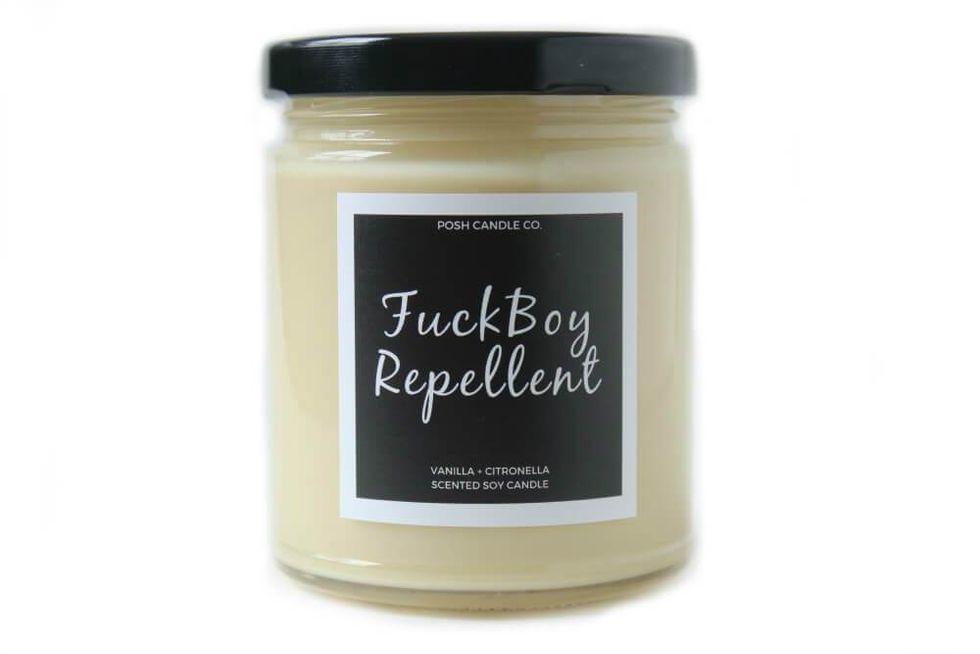 Posh Candle Co
If you're reclaiming your time from dating, Tay Watts' Posh Candle Co. has a candle to help keep the fuckboys away.
New Orleans Magnolia Bloom Candle by Southern Elegance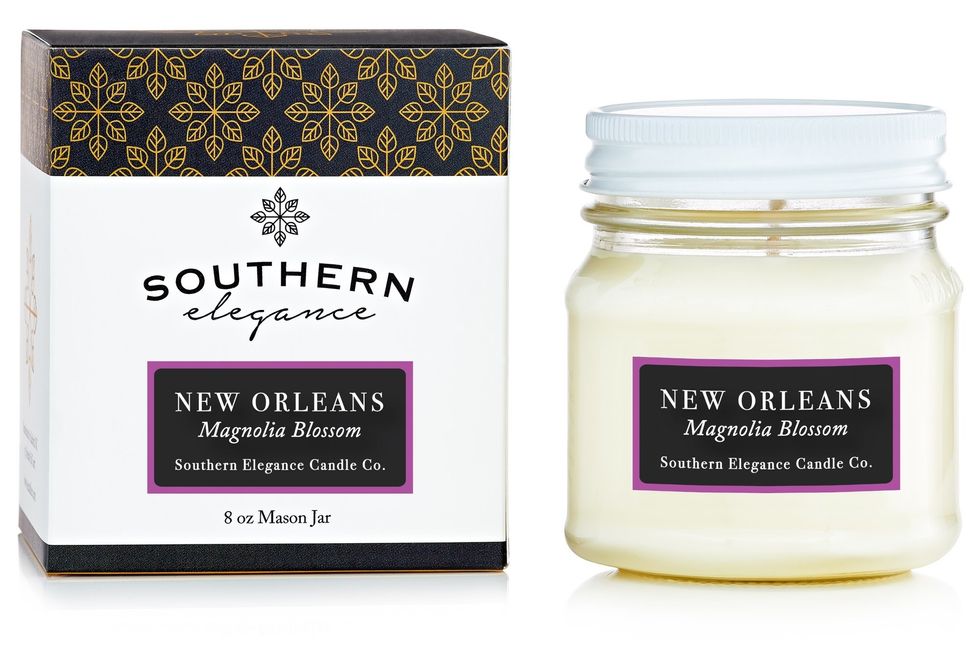 Southern Elegance
Missing the essence of the south? D'Shawn Russel's southern-inspired candles will remind you of home, whether you're dreaming of the streets of NOLA or missing the Southern sunshine.
HOME Candle by LIT Brooklyn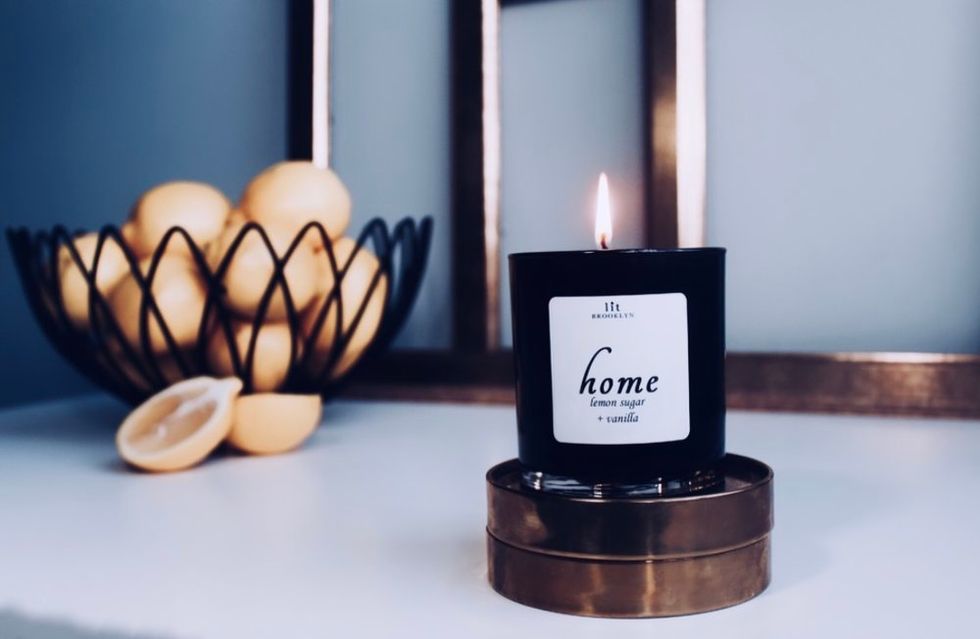 LIT Brooklyn
Although the HOME candle was made by accident, it is LIT Brooklyn's founder Denequa Williams' favorite scent because, as she puts it, "It's the way a HOME should feel, warm and inviting." And we agree.
Featured image by Getty Images
Related Stories
What Self-Care Looks Like To Yahoo Entertainment Host Kennedy Johnson - Read More
How 4 Professional Millennial Women Navigate Career And Self-Care - Read More
Self-Care For Black Women, Why It's So Necessary - Read More