*Spoilers ahead*
All good things must come to an end, and that especially rings true for season two of Harlemwhich had more twists and turns than a roller coaster. To celebrate the jaw-dropping finale of Prime Video's hot new series, xoNecole set up shop right in the heart of NYC for a star-studded watch party we'll never forget.
xoHarlem Official Watch Party with Prime Videowww.youtube.com
xoNecole was joined by a room full of New York City's most influential guests. Tastemakers and media alike came through for a grown and sexy evening at the famous Ginny's Supper Club restaurant for an exclusive screening of Harlem season two finale episodes "Fall Back To Rumspringa Forward" and "Joy Joy Joy Joy." Host and journalist Kéla Walker was our MC for the night, which kicked off with some delicious soul food complements of GrubHub, some tasty Harlem-themed cocktails, and a dance party that was too lit to quit. New York City's own DJ Red Corvette had the entire function lit with her playlist combining nostalgic jams and TikTok-beloved bangers. A time was had! After all, what's a party without a swag surf moment?
And how could we forget to mention the cherry on top...a front stage moment with Harlem creator Tracy Oliver, along with the cast: Meagan Good, Tyler Lepley, Grace Byers, Shoniqua Shandai, and Jerrie Johnson! The cast hopped on stage following the suspenseful finale to talk about what each character represents, why highlighting Black joy on TV is so monumental, and what could be in store for season three.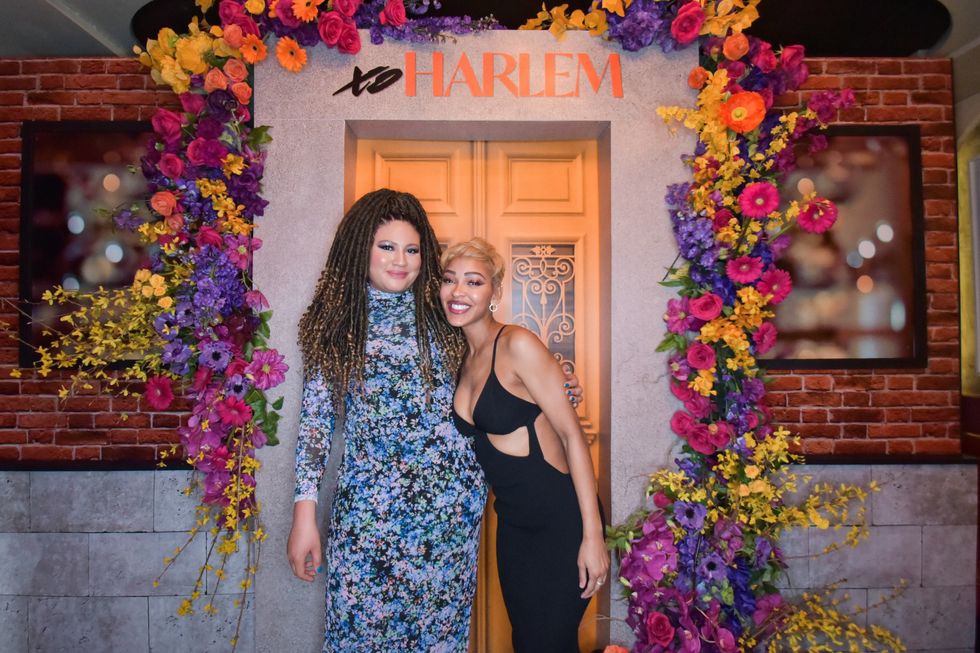 Tracy Oliver on highlighting Black joy within Harlem's finale episode:
"We intentionally decided to go against the tendency to revel in Black pain and struggle. There's a lot of that in Hollywood. Even though we go through challenging moments [on the show] there's a lot of love, laughter, sisterhood, and romance we wanted to explore. In the pandemic, we wanted to be escapist, fun, and deliberately joyful. We wanted this season to be that. As you all saw, they're all figuring it out or on the path to figuring it out."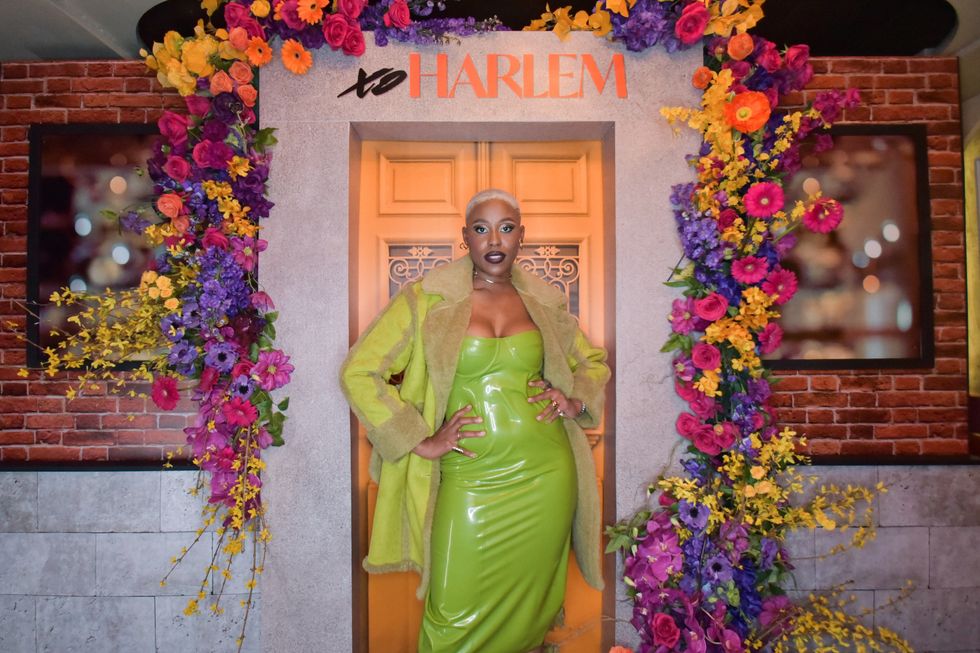 Jerrie Johnson on playing characters that get to be flawed:
"I think it's essential, especially in this place where we're seeing more Black art, but we're also not seeing it because of [things like] shadow banning on Instagram. We're always working off of Black work but we're not always seeing Black art. It starts with the person at the top recognizing that there we want to see real Black people. It's not about casting the person with the most followers, or who's been in the most [projects]. This season was great because we got to catch some of the joy that we get to experience with each other all the time."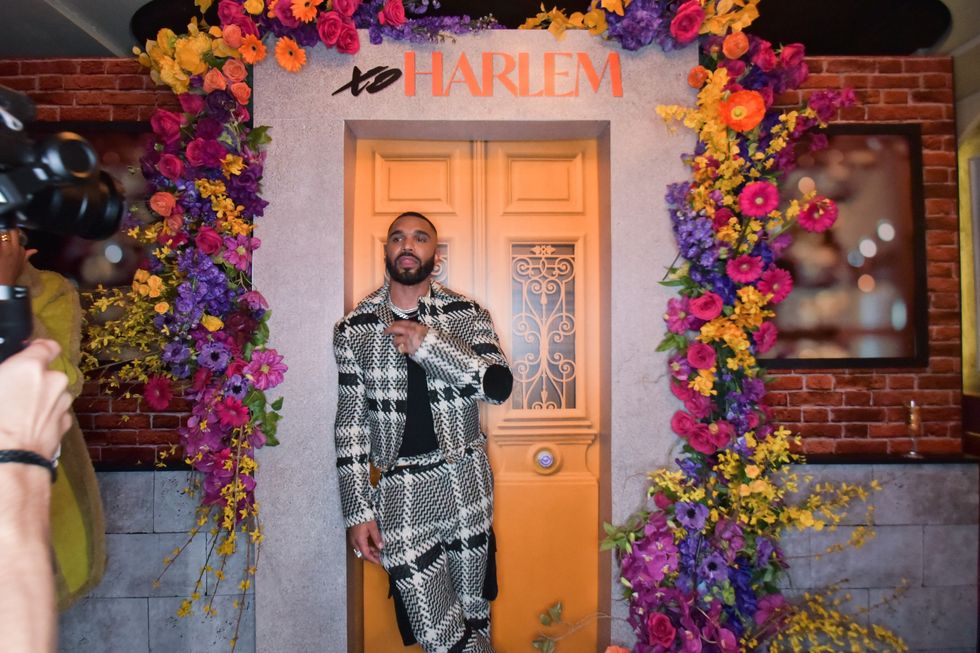 Tyler Lepley On Camille and Ian not working out:

"In this life, the way I see it, you either chase the life you want or settle for the life you get. The thing I love about Ian is that he has this juxtaposition. He's in love with Camille, but he's also in love with his passion and what he wants to do. She wants to [live a child-free life] and he honors that. But he's also got to honor himself. I feel like it's a situation where they're both in tune with where they're going, even if it's leading them away from each other."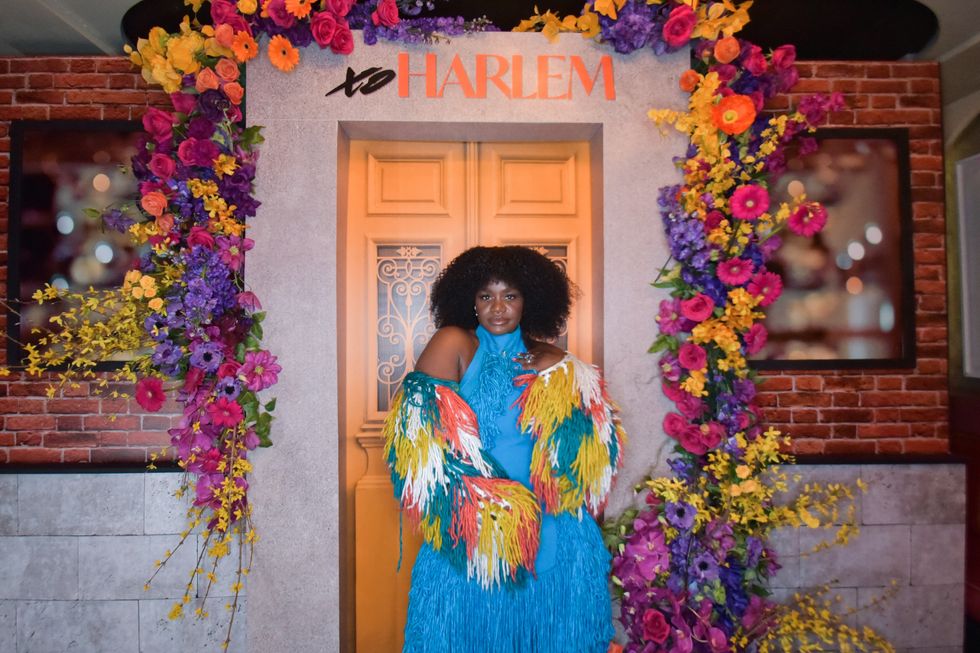 Shoniqua Shandai on her character Angie finding love:
"The turning point for Angie was going back home. She had to be reminded of where she came from and of her value. She had to be reminded that what she sees does not reflect who she is inside. [It came from] tapping back into her inner source and getting that encouragement from her family. Sometimes you can lose yourself in the industry of artistry. It's very easy to become what you think everybody wants or become hardened from all the rejections. Having someone that reminds you of who you are and getting tapped into why you were inspired in the first place is what gave her that vulnerability to accept love."
Grace Byers on Quinn choosing herself over her dream guy:
"For Quinn, it's really been an identity discovery journey for her. [In] season 1, she's trying to come out from under her mother's wings. She's trying to discover who she is outside of her family, and trying all these different careers. In season 2, she's venturing out in her relationships, trying different people and things, and then she finds out she's dealing with depression. I commend Quinn on the bravery to say, 'Hold up, stop. When the thing that I wanted on paper and in my heart appears before me, but I am not ready, I am mature enough and brave enough to say not yet. Because if I do, this might be the circumstance.' Camille and Ian discovered that in the relationship. Quinn discovered that before the relationship. There's commendability in all of these characters for saying, 'I have to be true to myself, even if that means walking away from you.'"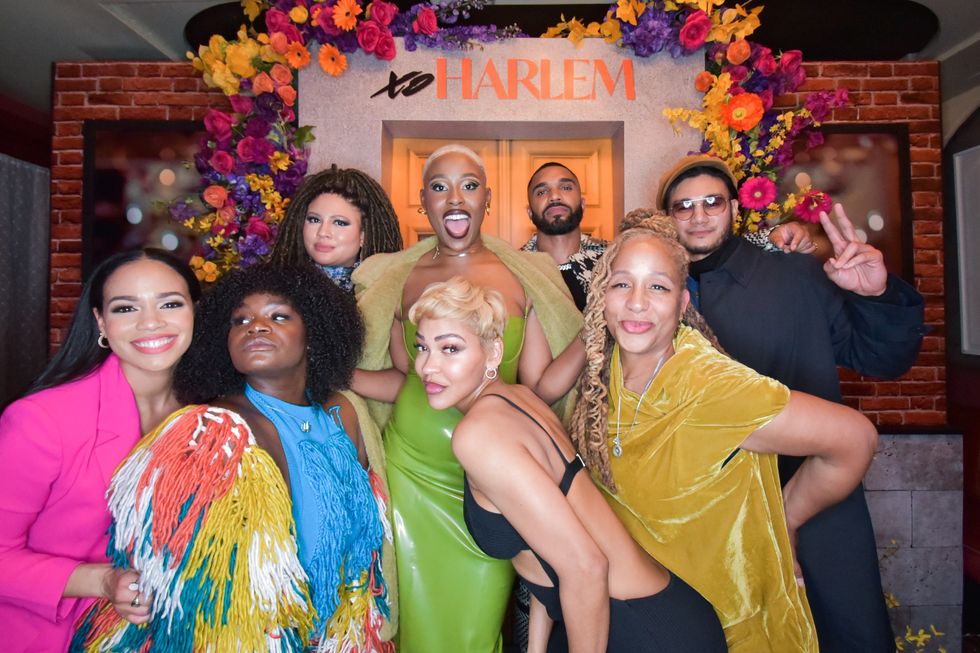 xoNecole Hosts The Finale Watch Party Of 'Harlem'www.xonecole.com
Harlem Season 2 is now streaming on Prime Video now!
This article is in partnership with Meta Elevate.
If you've been on the internet at all within the past decade, chances are the names Hey Fran Hey and Shameless Maya (aka Maya Washington) have come across your screen. These content creators have touched every platform on the web, spreading joy to help women everywhere live their best lives. From Fran's healing natural remedies to Maya's words of wisdom, both of these content creators have built a loyal following by sharing honest, useful, and vulnerable content. But in search of a life that lends to more creativity, freedom, and space, these digital mavens have moved from their bustling big cities (New York City and Los Angeles respectively) to more remote locations, taking their popular digital brands with them.
Content Creators Hey Fran Hey and Maya Washington Talk "Embracing The Pivot"www.youtube.com
In partnership with Meta Elevate — an online learning platform that provides Black, Hispanic, and Latinx-owned businesses access to 1:1 mentoring, digital skills training, and community — xoNecole teamed up with Franscheska Medina and Maya Washington on IG live recently for a candid conversation about how they've embraced the pivot by changing their surroundings to ultimately bring out the best in themselves and their work. Fran, a New York City native, moved from the Big Apple to Portland, Oregon a year ago. Feeling overstimulated by the hustle and bustle of city life, Fran headed to the Pacific Northwest in search of a more easeful life.
Her cross-country move is the backdrop for her new campaign with Meta Elevate— a perfectly-timed commercial that shows how you can level up from wherever you land with the support of free resources like Meta Elevate. Similarly, Maya packed up her life in Los Angeles and moved to Sweden, where she now resides with her husband and adorable daughter. Maya's life is much more rural and farm-like than it had been in California, but she is thriving in this peaceful new setting while finding her groove as a new mom.

While Maya is steadily building and growing her digital brand as a self-proclaimed "mom coming out of early retirement," Fran is redefining her own professional grind. "It's been a year since I moved from New York City to Portland, Oregon," says Fran. "I think the season I'm in is figuring out how to stay successful while also slowing down." A slower-paced life has unlocked so many creative possibilities and opportunities for these ladies, and our conversation with them is a well-needed reminder that your success is not tied to your location…especially with the internet at your fingertips. Tapping into a community like Meta Elevate can help Black, Hispanic, and Latinx entrepreneurs and content creators stay connected to like minds and educated on new digital skills and tools that can help scale their businesses.
During a beautiful moment in the conversation, Fran gives Maya her flowers for being an innovator in the digital space. Back when "influencing" was in its infancy and creators were just trying to find their way, Fran says Maya was way ahead of her time. "I give Maya credit for being one of the pioneers in the digital space," Fran said. "Maya is a one-person machine, and I always tell her she really changed the game on what ads, campaigns, and videos, in general, should look like."
When asked what advice she'd give content creators, Maya says the key is having faith even when you don't see the results just yet. "It's so easy to look at what is, despite you pouring your heart into this thing that may not be giving you the returns that you thought," she says. "Still operate from a place of love and authenticity. Have faith and do the work. A lot of people are positive thinkers, but that's the thinking part. You also have to put your faith into work and do the work."
Fran ultimately encourages content creators and budding entrepreneurs to take full advantage of Meta Elevate's vast offerings to educate themselves on how to build and grow their businesses online. "It took me ten years to get to the point where I'm making ads at this level," she says. "I didn't have those resources in 2010. I love the partnership with Meta Elevate because they're providing these resources for free. I just think of the people that wouldn't be able to afford that education and information otherwise. So to amplify a company like this just feels right."
Watch the full conversation with the link above, and join the Meta Elevate community to connect with fellow businesses and creatives that are #OnTheRiseTogether.
Featured image courtesy of Shameless Maya and Hey Fran Hey
This post is in partnership with Blue Buffalo.
So you're thinking about becoming a dog mom? We love that for you! Having a happy, furry friend to greet you at the door each day, cuddle up on the couch with, and keep you in touch with the great outdoors is one of life's greatest joys. And that's before we get into all the cute puppy outfits there are to buy! But there are some key and non-negotiable things to know and consider before saying yes to bringing home a fur baby.
If having a pet is new to you, then naturally you might have tons of questions not only about how this new responsibility will transform your lifestyle, but also about how best to nurture your four-legged friend. Few things compare to the joy and companionship that a dog's loyalty and love bring, but learning how to nurture and train them is a learning curve that requires equal parts preparation and patience. Once you find your rhythm, you and your furry new boo will form a bond that will add the brightest spark to your life.
If you ask any member of the canine crew you know, they'll tell you they don't play about their babies! They'll also probably give you a laundry list of things they wish they knew before bringing their new dog home for the first time. If you're thinking about opening your doors to a new pup, there are a few things to prepare and assess. With the help of Blue Buffalo, a natural pet food brand trusted by millions of pet parents, we've rounded up five key things to know before joining the dog mom club.
1. Staying Active Is Key: Let's keep it real — we all have days where we want nothing more than a 24-hour Netflix binge fest from the comfort of our couch. That's especially true on a day where the weather is trash. We feel you on that. However, dog moms should make it a point to keep their pups active each day. Influencer Dynasti Hunt considers her Goldendoodle Aiden part of the family, and she loves to find creative ways to keep him moving rain or shine. "Aiden and I have realized the importance of staying active at home, even when the weather is bad outside," says Dynasti, who loves spontaneous yoga and dance sessions with her adorable doggie.
2. Keep An Eye On Their Diets: Just like humans, our pals have to maintain a healthy, balanced diet in order to live long and quality lives. You might find it easy to tell what's healthy to eat for yourself, but it can be a bit trickier to know the difference when it comes to pet food. Just because you see a product label with the words vegetarian, grain-free, or certified organic doesn't automatically mean it's the healthiest for your buddy at this particular stage in their life. Finding a trusted pet food brand like Blue Buffalo is key. They offer recipes for specific breed sizes, life stages, needs and preferences — this definitely comes in handy for picky eaters or dietary restrictions. For example, Aiden Da Doodle is allergic to chicken-based products, and thankfully BLUE allows Dynasti to choose from a variety of products that are formulated without chicken.
3: Use Treats Creatively: Are doggie treats the golden ticket to getting your pooch to act right? Yes, but they're also good for so much more. Treats are great tools for positive reinforcement, whether you're trying to potty train a young puppy or get them to learn tricks. Influencer Sauve Xavier, an Instagram comedian, who has gained over a million Instagram followers for his hilarious videos with his Dobermans Knox and Bear, says he plans clever scavenger hunts around his house as an incentive to keep his dogs active and challenged. Using BLUE Treats made with healthy ingredients, he's able to dish out rewards without feeling guilty. Take it from the guy who can actually get his dog to help with chores.
4. Know That Planning Ahead Is Everything: If you are a first-time dog mom or thinking about becoming one, keeping your buddy on a schedule is going to be key. For example, potty-training puppies need to be walked every few hours so that you can keep the habit of going outside in and the possibility of them peeing on your precious rugs out. Most pets also need to be fed twice a day (morning and night.) What does this spell? Sacrifice. You'll need to be present and arrive home in time to keep your dog's routine going. So know that you won't be able to indulge in spontaneous plans the way you might have before. This is most certainly a lifestyle change if you're used to coming and going as you please, but the reward of raising a well-behaved pup is well worth it. You might also want to think about how you can recruit your partner, roommate, friends, or family to share in the responsibilities for those days when life happens and you're ever in need of a little dog sitting help. You can also search the web for hired help if you're in a pinch. Remember — it takes a village to raise a child (even a barking one)! Pro tip: Download the Buddies by Blue Buffalo app to get advice and tricks and plan for your pet parenthood adventures ahead.
5. Research Dog-Friendly Activities in Your Area: As you move about through life, you'll find yourself looking for more and more dog-friendly places to go and things to do beyond just the local dog parks. Round up a list of bars, breweries, brunch spots, and shopping centers that welcome pups into their establishments. This will allow you to make the most of your days while being able to bring your pup along for the ride. It'll also create opportunities for you to meet up with other dog moms and dads and arrange future play dates (or real dates with a fellow dog parent? Who knows)!
Many of us, at some point during this year, made it a point to be a bit more frugal and devote more dollars to that savings account in the name of adulting. But today isn't one of those days, sis! Cyber Monday is here, and the deals today are something serious! As we all know, Cyber Monday is the last opportunity to grab hold of the tremendous post-Thanksgiving sales right before the Christmas shopping season goes into full swing. It's the perfect time to take the plunge on pricier items that are finally on sale or to get the bulk of your end-of-year shopping in for a steal. The only thing that could be better than scoring an epic price slash on a dope haul is knowing you're supporting hard-working Black woman entrepreneurs in the process. After all, what's better than buying Black?
Whether you've got the bulk of your holiday gifts accounted for, or have barely made a dent in your shopping list, we can't stand to see you miss out on these incredible discounts being dished out by some of our favorite ElevateHer brands. From Uoma Beauty's epic 80% off sitewide discount to Forvr Mood's very rare candle sale, here's a list of all the best deals to get your hands on before Cyber Monday is out!
Uoma Beauty - Get Up To 80% Off The Entire Site, No Code Needed
Melanj Hair - Get Up To $60 Off Hair Extensions
Ami Colé - Use code "Holiday" for 20% sitewide.
Peak + Valley - Enjoy 25% off all products with code "blackfriday"
Salt.xo- Shop 40% Sitewide No Code Needed
Grace Eleyae - Buy One Get One Free on Apparel, Products, and Select Accessories
Milano Di Rouge - Get 25% Off Select Styles, No Code

Aseye Studio - Take 30% Off Sitewide For Cyber Monday
Sucré Couture - Up to 45% Off Sitewide
Andrea Iyamah - Take An Additional 25% Off
Forvr Mood - Enjoy 30% Off All Candles With Code "CyberMonday30"
Kingston Goods - Enjoy Free Standard Shipping + 50% off duvet covers with code COZYSZN
This post is in partnership with SheaMoisture.
For Black women, there's one compliment that will boost our confidence like none other: "Come through hair!" You know the vibe! Walking into a room with folks acknowledging that your hair is laid for the gawds, and the effort that it took to get it there, is a top five feeling. And with the holiday season just weeks away, you'll be hearing that quite often. Between Thanksgiving gatherings with the family, Friendsgiving, company parties, and Christmas get-togethers, the opportunities to let your hair show up and show out aren't too far away.
Apart from the holiday stuntin', the end-of-year slow down is also the perfect opportunity to reevaluate the year your hair has had. Whether you kept it cute with protective braids, went big with blowouts, or let loose with textured twist-outs, this is the perfect time to give your hair the gift of TLC - tender lovin' curls. Like the weather, our hair goes through seasons and has different needs depending on what we've put it through. Perhaps the transition into fall/winter has left your curls a bit parched and in need of some serious hydration. Or maybe your strands could use some restorative conditioning after taking it down from a convenient protective style. No matter what category you fall into, SheaMoisture has hundreds of ways that you can clean, treat and refresh your hair for a healthy shine that will bring you into the new year right. Bring your curls back to life with the nourishing and fragrant Coconut & Hibiscus line. Boosted with natural ingredients such as coconut oil, neem oil, carrot oil, and shea butter, this line is the antidote to reviving thirsty, dehydrated hair. Even better - with SheaMoisture's custom quiz, you can get a hair analysis that will lead you to the right products for your hair needs. Say hello to sleek edges, and moisturized, stronger strands.
In need of a little hair-spiration? We got you covered! xoNecole and SheaMoisture have teamed up with three natural hair influencers to debut their holiday hair looks. Meet Ambrosia Malbrough, Jasmin Moses, and Daye Covington - beauty bawses who've created some incredible holiday looks that are stylish and easy to achieve. They also gave us the scoop on the SheaMoisture products they're loving right now, as well as their 2023 hair goals.
Read on for more:
Daye Covington Kicks Her Twist Out Up A Notch With A Voluminous Updo


"I wanted to create a style that was super cute but also easy to pull together, so I went with a puff and tendril combo! It's a style that can be done on freshly washed curls or one that can be done on old hair. [It's perfect for] when we're short for time but want to add a little razzle-dazzle to our hair before a special occasion. It's very versatile!"

"My favorite Shea Moisture product hand's down is the
Coconut & Hibiscus Curl Enhancing Smoothie
! That is definitely a #TeamNaturalHair staple. Coconut is one of the ingredients that my hair favors. I also find that medium/light creams absorb best in my hair, so it's no surprise that I get amazing definition
and
moisture when I use the Curl Enhancing Smoothie. I love it for twist-outs, braid-outs, and rod set styles. Any product that can give me versatility when it comes to styling plus added moisture, that's what a staple is for me!"
"I would love to dye my hair back to blue! It was my favorite hair color, but unfortunately, my 9-5 now prohibits unnatural hair colors. I'm pushing it with this dark plum color, but I look forward to the day where I can transition into a new stage of life and go back to blue. In the meantime, I'm focusing on length retention. I've been doing well for 2022 and have had no major cuts so I'm hoping to stay consistent with my routine in 2023."
Follow Daye on Instagram @dayelasoul
Ambrosia Malbrough Made Magic With Poppin' And Defined Finger Coils
"[Finger coils] is a style that I don't do often, it takes much more time than my usual wash and go. But that extra time put in makes it extra special and so worth it. The results are beautiful. It's a style that offers many days of wear, too!"
"[Earlier this year] I did my 4th big chop. This time around hit different as a mom of two. I don't always have the extra time on my hands to put into my hair, so the short 'do has been convenient. I've realized that not all wash days are created equal even if I use the same products. However, my 4c coils are loving the products I'm using now"
"Since I've been having my hair dyed, I'm looking forward to trying Shea Moisture's new Mongongo and Jojoba Oils High Porosity Moisture Replenish Hair Masque. I am currently growing my hair out and plan on having fun with more highlights and a new shape - possibly a shag cut in 2023!"
Follow Ambrosia on Instagram at @brosiaaa
Jasmin Moses Shows The Secrets To Her Jaw-Dropping Curly Ponytail
"I love doing a sleek ponytail with my baby hairs laid to a T! It helps so my hair isn't in the way when I am cooking and running errands, but it's still snatched to provoke anyone in the room to stop me to say 'girllll your hair is laid!'. I like to add a little razzle dazzle by adding my cute, naturally curly ponytail extensions. It elevates the look perfectly for the holidays."
"It took me from my freshman year of college to now, almost seven whole years, to know what works for my hair. I love protective styles like wigs and braids because my hair thrives when I don't mess with it. When I leave my hair alone, it grows the best, so I love taking off my wig when I get home, oiling my scalp and putting my bonnet on for bed! When I do wear my natural hair out, what helps me maintain the health of my hair is to get in a rhythm with my hair. [I do] my wash days on Sunday, wear it in a wash n' go all week, and repeat the next Sunday."
"My 2023 hair goal is to get back to my 2021 hair length! Recently, a hairstyle damaged my hair causing me to lose 4 inches in length, which was not fun. So I'm working on getting [my hair] back to its original health and keep growing from there! I am also looking forward to trying the Shea Moisture Curl Enhancing Smoothie as a one-product wash n' go! I hear such great things about it and I think it will give me hold while also keeping my hair lightweight and voluminous. I'm also excited about the Coconut & Hibiscus Defining Styling Gel and Edge Gel."
Follow Jasmin on Instagram @slimreshae