Is the snow getting you down? Traveling during the holiday season could be the perfect winter escape that you've been looking for. According to a report by Business Wire, 53% of Americans are preparing to travel between December and February. Traveling during this time of year might be the reset your body needs before taking on the new year. From popular destinations to underrated locations, there is no shortage of places to visit and experience during this time of the year.

---
Furthermore, the report explains that while people are traveling, how they travel has changed. For example, 33% of people are more flexible and adjust travel days to find the lowest price, and 22% want to meet friends and family halfway. Also, 20% of people are still unsure of their travel plans. If any of this applies to you, check out these destination ideas below to help you spark inspiration for your next adventure.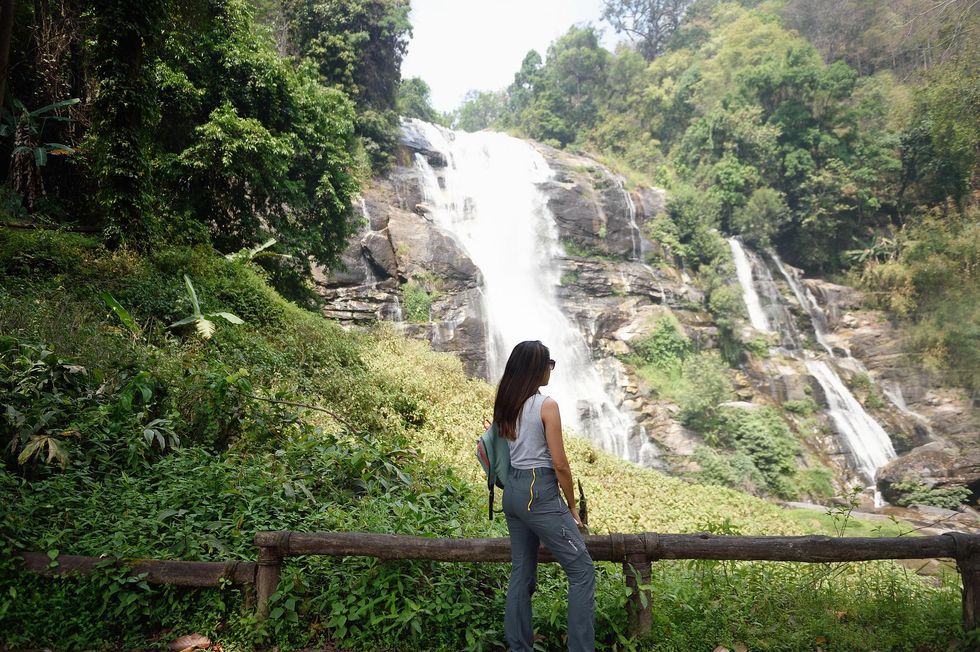 Carlina Teteris/Getty Images

1. Chiang Mai, Thailand
Just a stone's throw away from the city center in
Chiang Mai
is a thriving community-based tourism (CBT) initiative where visitors can gain a deeper and more meaningful understanding of local culture and traditions. Chiang Mai is a beautiful destination surrounded by natural beauty that attracts thousands of foreigners yearly. In addition, nature and mountain tours are another activity that should not be missed when visiting Chiang Mai, whether by stepping on the highest point of Thailand at the top of Doi Inthanon. Absorb the beauty of the rice fields, and feel the cool breeze while watching the giant tiger flower at Doi Ang Khang.
Another city to check out if you want to extend your trip is Baan Rai Kong Khing by booking
Trikaya Tours
. The revenue from tours and homestay visits goes directly to the community to help them preserve their traditional heritage and culture. It's the season for giving back, so why not book a vacation?
2. Samaná, Dominican Republic
If you're looking to skip the tourist crowd of Punta Cana, then hop on over to the
Dominican Republic's
northeastern shore and check out the Samaná Peninsula. Here you'll find wild beaches, coconut plantations, and rainforests! In addition, there are plenty of eco-tourism activities to experience, such as canyoning, horseback riding, and blissfully basking in the waterfalls. Located in the enclaves of Samaná, you'll find the perfect stay for the week at
Bahia Principe Grand Cayacoa,
a luxury resort for travelers seeking an upscale experience.
The resort is family-friendly and offers a variety of amenities. Are you looking to get a taste of local culture? The resort provides Bachata and Spanish lessons and multiple entertainment options for all to enjoy. It's an all-inclusive experience perfect for any vacationer ready to get a taste of the soft life.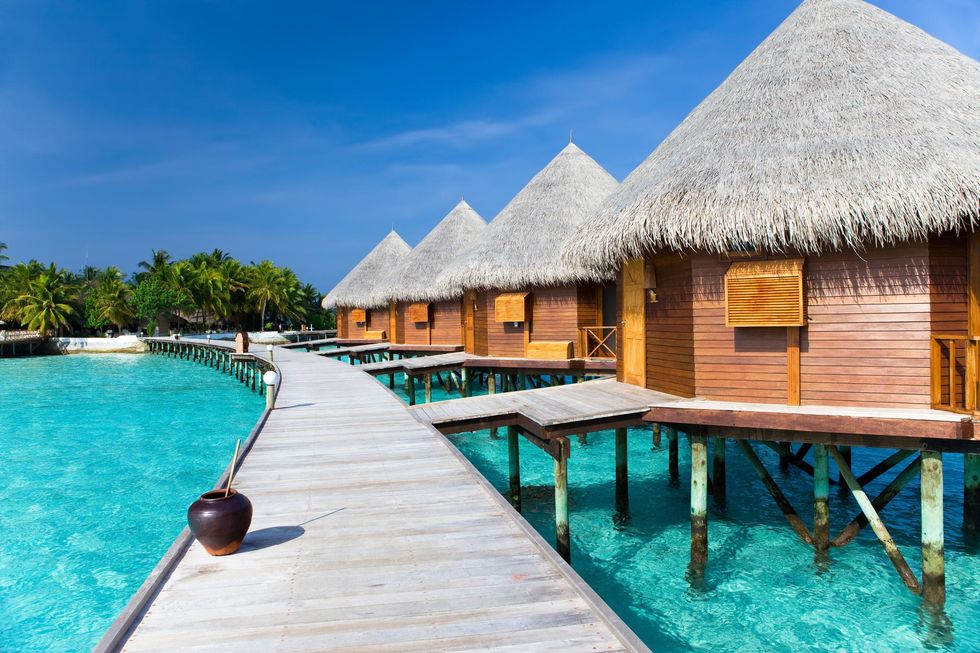 Konstik/Getty Images

3. The Maldives
It's no surprise that the Maldives was voted one of the world's "leading destinations" by The World Travel Awards for three years in a row. It's known as "the sunny side of life," and it's easy to see why. From lush beaches and flavorful cuisine, there is no shortage of life to indulge in. The
Maldives
is a nation of islands in the Indian Ocean in South Asia. When landing in the sun-soaked paradise, the ultra-luxurious
Velaa Private Island in the Maldives
is the perfect stay. The resort offers a lineup of incredible culinary events, holiday experiences, and a complete refurbishment of facilities, including a brand-new beach bar and more.
Velaa Private Island takes exclusivity to the next level with facilities, experiences, and service beyond traditional resorts, making Velaa the ultimate island escape in the winter. The Maldives is also perfect for any nature lover and sustainable travelers. The beauty of the region is not only above the water. The Maldives is home to roughly 5% of the planet's reefs, with a variation of color contributed by soft and hard corals forming them.

4. Los Angeles, California
Not looking to go abroad? California's perfect year-round weather makes visiting Los Angeles a good choice. The city of dreams offers an electric combination of activities for travelers. From exploring neighborhoods like Koreatown to kicking it back and bike riding in Venice Beach, LA has something to offer every type of traveler. When arriving in LA, check out Dream Hollywood, a luxury lifestyle boutique hotel in the Vinyl District. The hotel was designed by the award-winning firm the Rockwell Group and serves as a creative playground in Los Angeles. Its location in the city is perfect, and you can easily escape to the beach or spend the day shopping in the surrounding areas.
5. Oahu, Hawaii
Surfs up! Anytime is a great time to visit the pristine shores of
Hawaii
. From hiking to surfing to relaxing by the beach, Hawaiian culture will have travelers embracing thankfulness and gratitude. When arriving in Hawaii, check out
Turtle Bay Resort
, an Oahu landmark for almost 50 years, recently reopened after undergoing a transformational renovation— and is ready to welcome travelers for the holiday season! The resort is the only luxury resort on Oahu's North Shore. Turtle Bay aims to celebrate the legendary surf DNA of the island, offering guests multiple ways to foster a deep connection with the North Shore community and immerse themselves in authentic Hawaiian surf culture.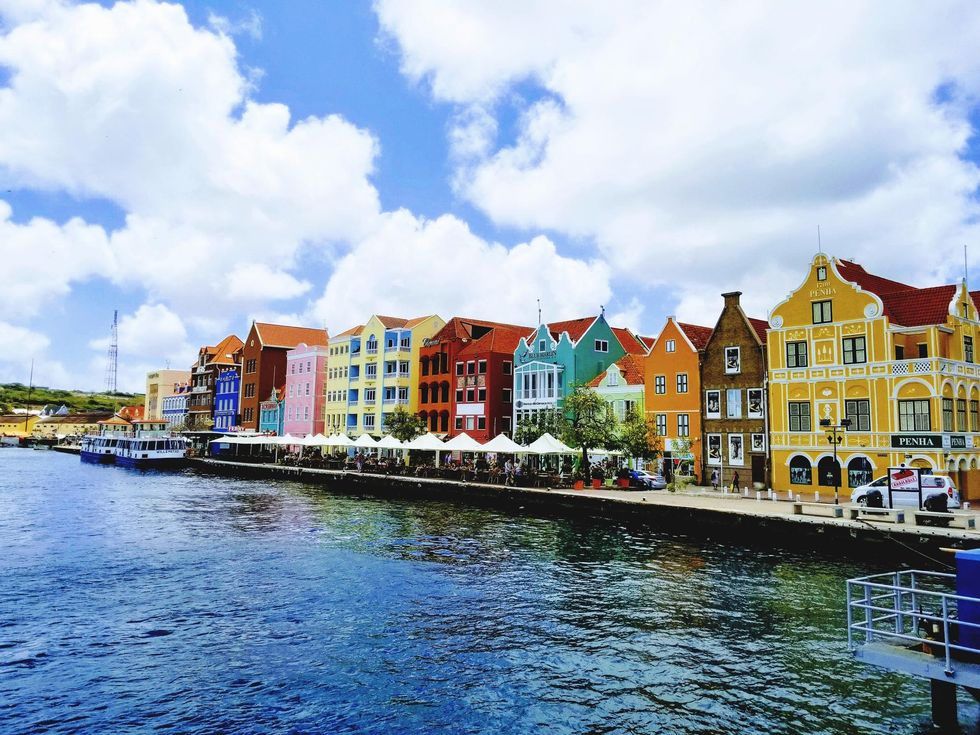 Patrick Kassmir /Getty Images

6. Curaçao
This island is pretty underrated compared to its neighboring island of Aruba. However, Curaçao is not to be overlooked! The colorful-filled island of Curaçao will surely knock the winter blues out of any traveler. For a local experience in Curaçao, stay at Terra Boutique hotel, a bed & breakfast with only six rooms. It's located in a central district with no shortage of restaurants, coffee shops, and markets nearby. The backdoor of the bed & breakfast opens right up to the ocean so travelers will love the unique beachfront experience.
Curaçao is a dutch Caribbean island, and the local language is Pamermpinto, a mix of Spanish, English, and French. Travelers can book food tours, spend the day in Klein Curaçao, a private island, or even wander through the vibrant markets and downtown area.
7. Ambergris Caye, Belize
Ambergris Caye is the biggest island in Belize. Luckily for travelers, the winter months are the best time to see and experience the breathtaking white sand beaches. Traveling to Belize is a breeze, with multiple airlines in major US cities offering direct flights. The vast landscape of Belize is perfect for wandering and getting lost in its beauty. For a central stay, check out Alaia Belize, which offers an oceanfront and luxury experience.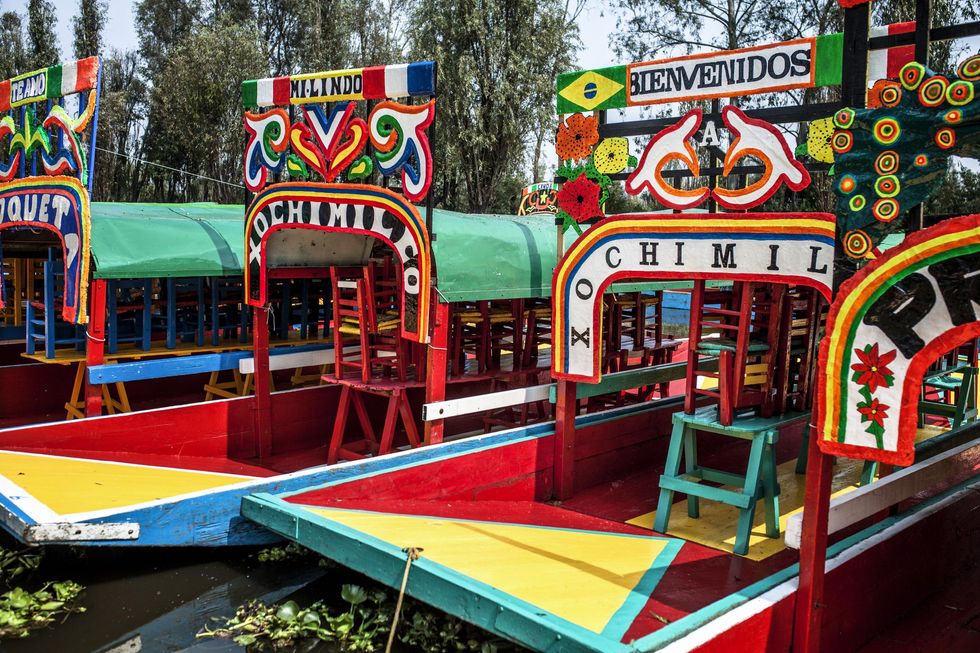 fitopardo/Getty Images

8. Mexico City, Mexico
Mexico City is one of my favorite places to travel to. There's no better time to experience that city than in the winter holiday when the city is transformed into a Christmas paradise. If you're a city lover, then exploring the aesthetically pleasing streets and vibes of Mexico City is a must. In addition, there's an international food scene here — so it's somewhat of a foodie paradise. The luxurious Four Seasons will provide the ultimate stay for your time in the city, and if you only have a weekend, then brush up on our xoNecole Mexico City
travel guide here.
9. Sedona, Arizona
Are you looking for a rustic and mountainous experience? Then look no further than Sedona, Arizona. This city is known as "red rock" country, and the sight here is mind-blowing. It's also a heavily spiritual destination — so it's the perfect place to align for the new year. There are also plenty of award-winning vineyards to explore for all wine lovers. When landing in Sedona, check out
Amara Resort and Spa
for a fully immersive experience.
10. Antigua, Guatemala
Antiqua, Guatemala, is an art-filled haven with many local artists to support and views to catch. Visiting Guatemala during the winter months will allow travelers to immerse themself in the slow and soft life fully. Must-see sights in Guatemala include spending a day or two at Lake Atitlan, wandering the markets, and diving right into all the unique cuisine. A few notable spots to stay are Hotel Museo Spa Casa Santo Domingo or San Rafael Hotel.
Antigua Guatemala's most iconic structure is the Arco de Santa Catalina; this grand bright yellow structure can be seen from any Antigua viewpoint. This arch is now the city's symbol, located just a block north of the Parque Central or Central Square. It's the perfect spot for a photo. Antigua is also a
digital nomad
hot spot, so perfect if you want to turn your vacation into a workcation.
Featured image by Vladimir Vladimirov/Getty Images