Have you considered moving abroad? In 2021, I started life as a digital nomad. A "digital nomad" is a phrase that came to popularity due to the pandemic and it describes a person who lives a location-independent lifestyle. Since I started working and traveling simultaneously, I've traveled to Mexico, London, Dubai, and the Caribbean. According to a report by Upwork, 22% of the American workforce will be remote workers by 2025 — thus giving more people than ever the opportunity to live and work abroad.
---
Social media can make moving and traveling abroad an exhilarating experience. However, there are serious things one should consider before making the jump. Instead of romanticizing what it looks like to live and move abroad, assessing your day-to-day life and the responsibilities of being a foreigner in a new land is worth it. Before I started traveling in 2021, I dreamed and planned for years. I went down the rabbit hole of YouTube videos and blogs to learn everything I could about traveling full-time.
There is no need to rush the lifestyle you desire. However, if the digital nomad lifestyle is something you are curious to explore, then take your time and set concrete goals. Goals can include securing a remote job or having a certain amount of money in your savings account before the big move. Before you know it, the 6-12 months or however long it takes will go by fast.
So, besides dreaming about all the beautiful Instagram content you'll create on your travels, check out the things you should consider before taking the leap to move abroad.
1

.

Voting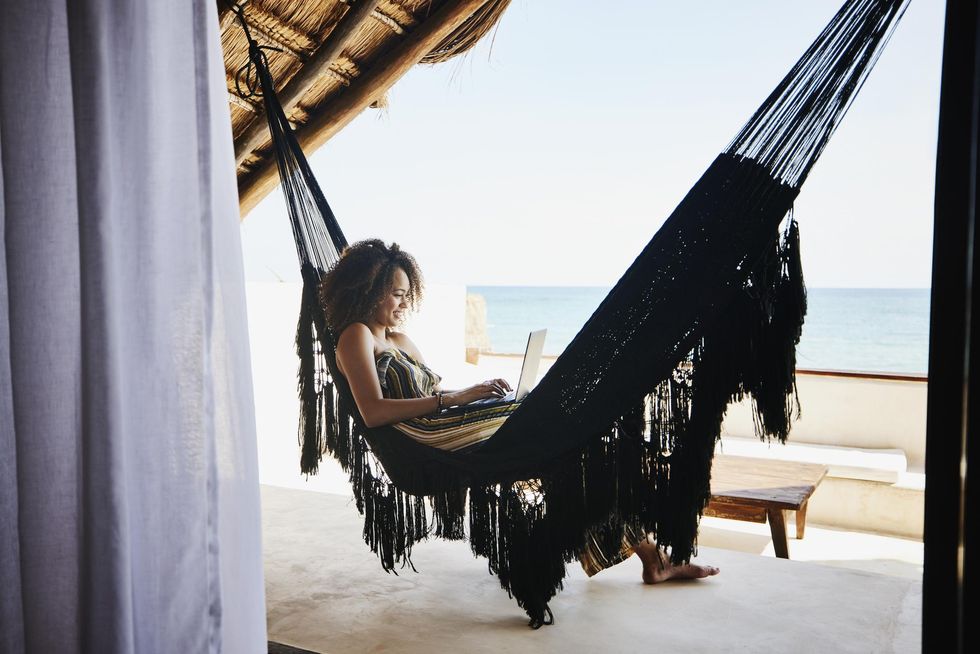 Thomas Barwick/Getty Images
While living and traveling abroad, do not forget your responsibility as a citizen to vote. Voting abroad does not have to be a confusing or overwhelming process. All travelers have to do is request an absentee ballot online and mail it back before the election day. American citizens abroad can request a ballot at https://www.fvap.gov and select their state for instructions on requesting and returning their absentee ballot.
2

.

Paying Bills
You may be just living out of Airbnbs and hotels, but bills will arise for an extended period of time. When living abroad, you'll need to account for how you want to set up your phone bill and how bills are paid locally for your country. For example, when I lived in Europe for the summer, it was easier and cheaper to set up my phone using a local SIM card. I had to purchase one at the airport and paid my bill monthly through their website. During my time in Mexico City, I quickly learned that I could only pay my bills in cash, seeing I didn't have a local bank account.
Understanding how the country you're moving to processes and accepts payments of bills is vital — especially so you don't get your water or electricity cut off due to a simple miscommunication. In addition to paying bills, you'll want to set up your finances and budgets. Consider looking into credit and debit cards with no foreign transactions or ATM fees and cards that offer points so your money can go further and work for you!
3

.

Visas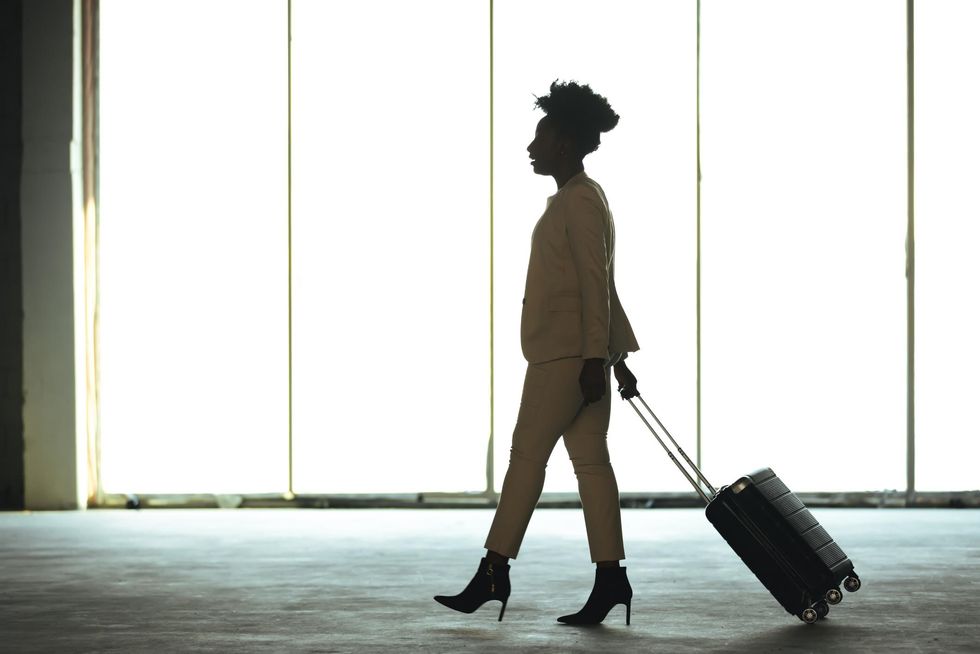 ljubaphoto/Getty Images
Does the country you're considering require a visa? Do you have to apply for it online beforehand, or can you receive a visa on arrival? It would help your transition if you asked these questions and researched the answers before deciding on a country. As American citizens, we can enter most countries visa-free or get a visa on arrival for 3 to 6 months with just our passports. However, if you're looking to move to another country for over a year or longer, that will require a different type of visa.
Since the pandemic, most countries have created "digital nomad visas" that cater to how the world and travel are changing. Make sure to visit the official government website of the country you are interested in moving to so that you fully understand how the visa process works.
4

.

Taking Time to Adjust
When moving and traveling to a new country for an extended period of time, remember to give yourself a ton of grace in the process. In the beginning, everything will feel like a new high, but as you slowly find your roots, life might start to feel more "normal" — and that is fine. While you're traveling, things back at home might change, or you may miss a birthday or two, but give yourself grace because you are embarking on a journey that few are brave enough to do! It will take time to make friends and feel like yourself. However, the reward of travel is not in the fabulous photos we take but in the people we become along the way.
5

.

Building Real Community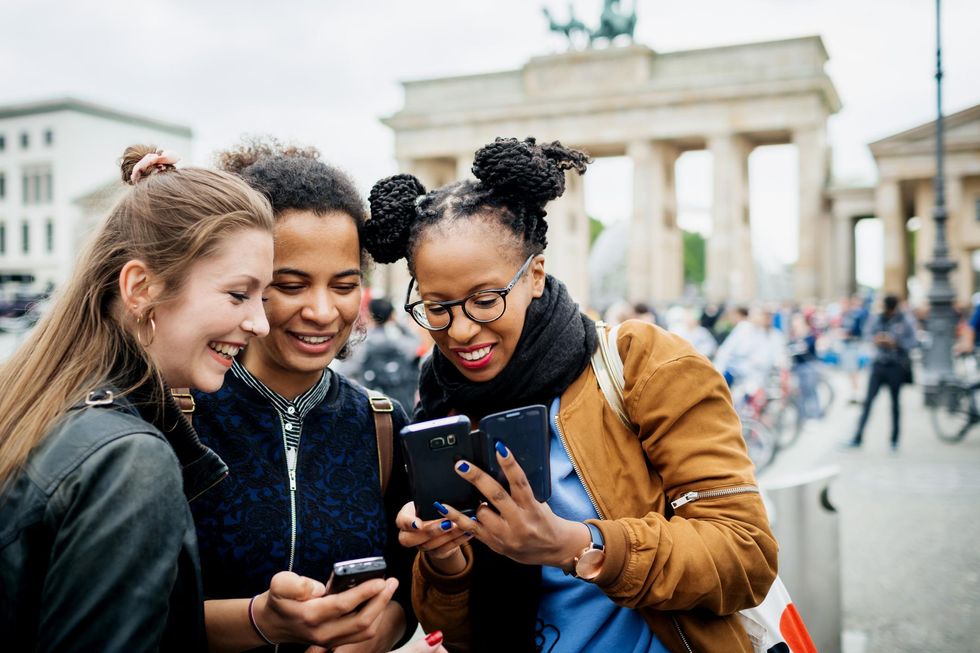 Hinterhaus Productions/Getty Images
When moving to a new country alone one of the first things you will want is new friends. While making friends as an adult is not easy, there are definitely actions you can take to help you build community in your new city. Building community is important not only for social reasons but for safety as well. I was recently in a group chat for Black expats and the admin of the group created a Google Doc where we could list our emergency contact in case of an emergency. It's important that someone you trust knows your location, that's especially true when living abroad.
The best way to find community is honestly through social media. You can search groups on Facebook and Instagram that will show you community events and the best places to hang out. You can search phrases like "Black women in Mexico City" or "Black Expats in Dubai" and swap out your location. Once you meet a few people, make sure to show up and put yourself out there! Invite people to meet up with you, and remember everyone else is also looking for friends, so you're not alone.
Let's make things inbox official! Sign up for the xoNecole newsletter for daily love, wellness, career, and exclusive content delivered straight to your inbox.
Featured image by Westend61/ Getty Images