Kim Lewis, CEO and co-founder of natural hair company CurlMix, describes herself as "relentless."
CurlMix, which she and her co-founder husband Tim launched in September 2015, is growing fast, but the company has had to reinvent itself along the way.
---
In 2017, the couple decided to switch from a "do-it-yourself" subscription model to focus solely on ready-made product. Through a series of "learnings" that could have devastated any other founder, Kim was determined to keep going and pivot when necessary. (Before CurlMix, Kim founded a social media network for natural hair. The company "failed" but the insights and connections Kim made while building it, lived on.)
Having passed $1 million in sales in 2018, the brand's 2019 goal is $10 million and Kim's pretty confident it will happen.
"Entrepreneurship is one big game of chess and Monopoly. It's about having fun in the process. When you play games [and you don't win], it's not about, 'I want to stop playing games forever,'" she told xoNecole. "Losing is a part of winning. I don't mind it because at some point, I'm going to win."
Here's how Kim plans to reach this audacious goal and the lessons she's learned scaling CurlMix from a small DIY startup to a growing and profitable company.
1. Figure out what people really want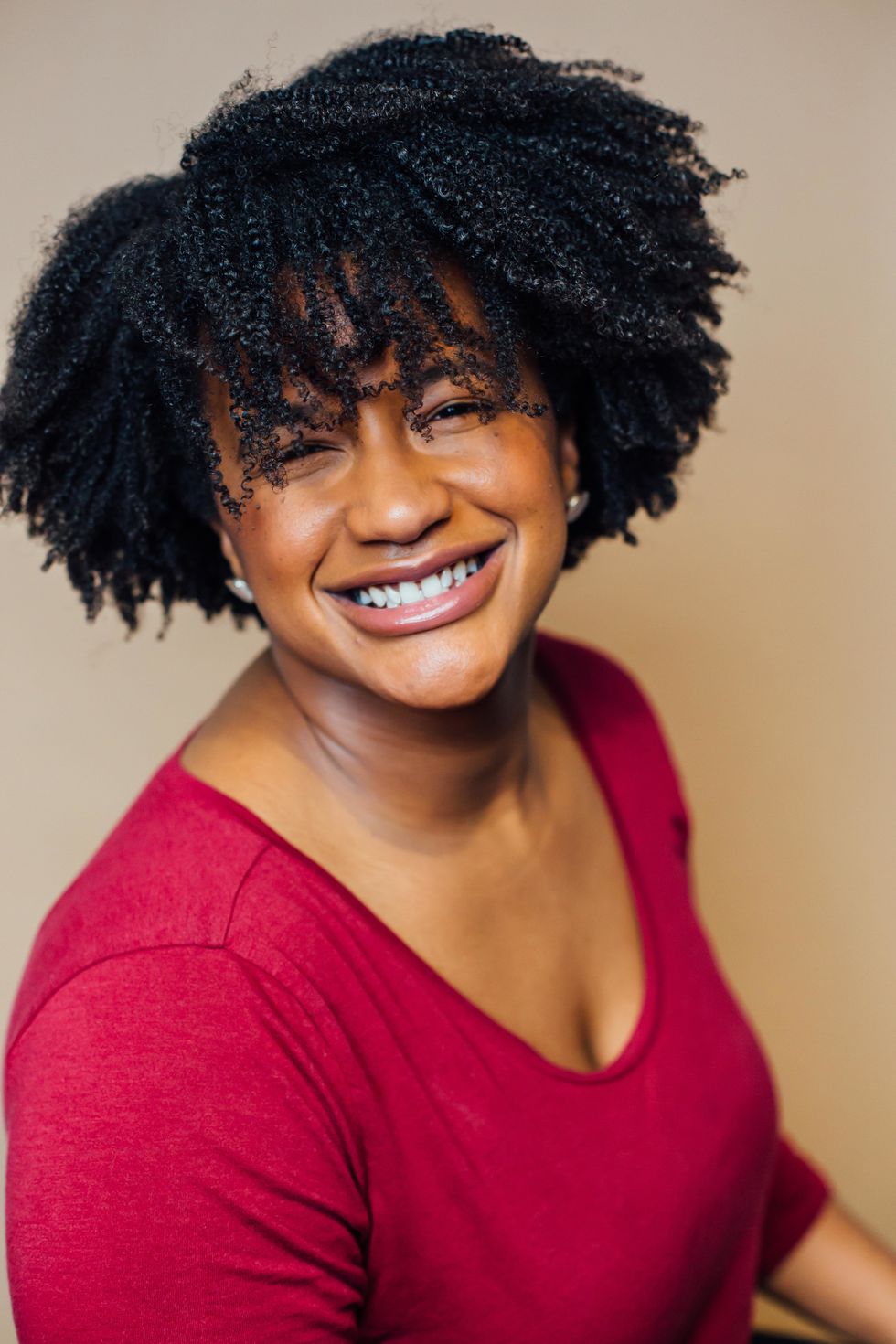 Courtesy of Kim Lewis
Sometimes in order to become profitable as a business, you have to learn the power of the pivot. "The best entrepreneurs and athletes have a short memory. If it's not working, do something different. A lot of times fear holds people back and keeps them doing the same thing over and over for longer than they should be doing it."
After accepting the company's declining sales in 2017, Kim and Tim realized they'd have to do something different in order to stay in business. An advisor whom they met through being a portfolio company of Backstage Capital - a venture capital firm founded by Arlan Hamilton - asked the money-making question that would change their business forever: "What's your best-selling box?" It was their flaxseed gel box. "Make that."
Kim and Tim didn't believe it was possible. They thought flaxseed would be difficult to scale and that manufacturers wouldn't make it. Their advisor responded with a firm, "Figure it out."
Kim, who was seven months pregnant at the time, spent all of September 2017 making fifty different batches of flaxseed gel, perfecting a recipe that was stable, and more importantly, scalable.
Pivoting the business model actually made sense.
Margins for subscription boxes can be low, while standalone ready-made product margins are significantly higher. Also, while people loved the idea of being provided raw ingredients to make their own products, most people didn't have the time. Kim admits some of CurlMix's best customers were stacking up their unused monthly boxes at home. "I failed enough to know that I wasn't going to make something that people didn't actually want. We did pre-orders for the flaxseed gel on our website. We launched in October 2017 and sold hundreds in a few hours. We tried again the next day. They bought hundreds more."
2. Make the pivot
Kim and Tim knew that they were on to something so they committed themselves to embracing a pivot, though doubt was present. By February 2018, CurlMix made $8,000 in sales. By March, CurlMix had a $30,000 month. A few months later, revenue jumped to $60,000 a month. The company's highest grossing 2018 month reached $240,000 in sales.
"We realized we needed to scrap the whole business and just do this. This is what people want."
Kim and Tim decided to discontinue the DIY product and threw out six months worth of already scheduled content. "I'm glad that [we made the pivot] because I would have wasted money on things that hadn't found product market fit," she explained. "When you start throwing gasoline on a fire and have no product market fit, you're wasting a lot of money."
3. Target, target, target

Courtesy of Kim Lewis
Social media ads became part of CurlMix's recipe for success. By working with a Facebook ads manager, Kim was able to capitalize on wash and go search trends and target potential customers appropriately.
"We targeted people searching for wash and go [styles]. That's where our product performed...People were searching for flaxseed gel but not getting real solutions.The ones that were out there just added flaxseed oil (synthetic gel) to product. People were making it at home but didn't have a ready-made solution. My challenge was going to be figuring out scaling and manufacturing of the flaxseed gel."
By investing in large scale manufacturing of their own flaxseed gel, CurlMix was able to ramp up to making 1500 units of gel a day. This became their unique marketing offer opening up their ability to quench the market demand for a flaxseed gel product that worked.
4. Understand your levers
"I feel like CurlMix is a million-dollar machine. I can turn certain levers and make more money. Before I didn't have that concept."
As the head of sales and marketing, Kim's formula for increasing revenue includes: increasing the average order value (through bundled offering), increasing customers (via increased product specificity and SKU variance), and increasing purchase frequency. She claims, "If you increase all a little, you can triple your revenue in a year."
A $25,000 investment by Backstage Capital in February 2018 helped the company invest in key marketing assets such as new labels, content, and product photos, which ultimately helped fuel company growth.
This mix seems to be working. According to Kim, CurlMix has gotten to the point where they'll be making $40,000 monthly from Amazon alone.
5. Invest in what's personally important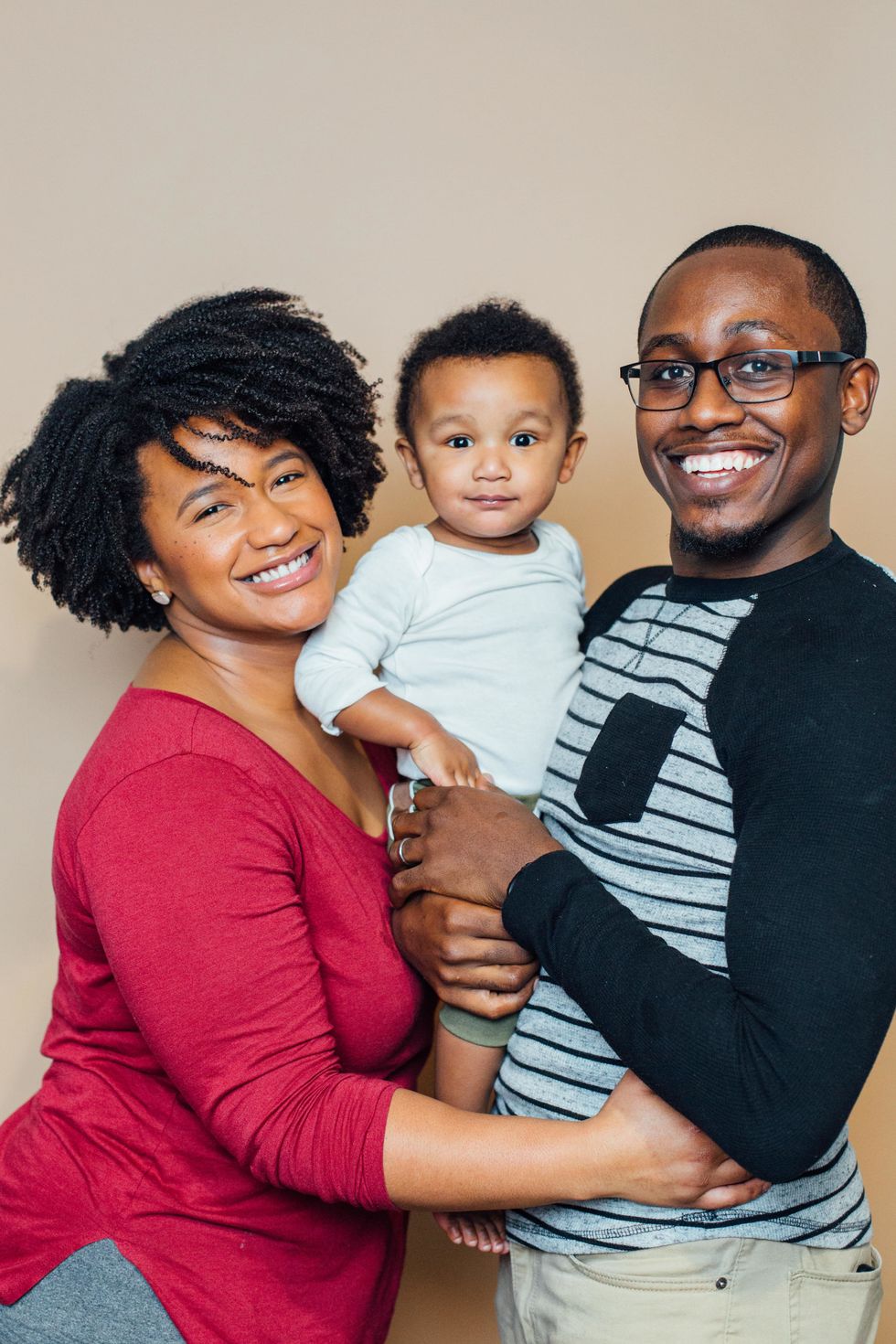 Courtesy of Kim Lewis
Zuri, Kim and Tim's one-year-old son, is the light of their lives.
"Before, I thought being a mom was going to ruin my chances of being successful as an entrepreneur. I was terrified. However, my husband and I knew that we wanted to have a family. We knew that when we were 50, we wanted to be on vacation with our kids. It's funny but I said, 'When does that happen, when do I actually have the kid? When do I have the time to raise the kid and vacation with them in 20 years?' That's why we decided to become parents."
"I thought maybe I'm not just cut out for entrepreneurship. I credit a lot of our success to my son to providing me with strength and focus."
And Tim? He's Kim's most valuable player on her ever-moving chessboard.
"[Tim] quit and came to work full-time [and manage Operations] for CurlMix in March 2018. He used to make $250,000 as an IT contractor. He really believes in CurlMix and gets so much fulfillment out of it. He told me, 'We can do it.'"
"I picked my husband as a partner because he's brilliant, not because I love him. It matters because it means he can give me solid advice - period. Whether we're together or not, his advice is going to be excellent. That's important because when investors meet us and say, 'Oh, your spouse is your co-founder', my response is, 'Because he's brilliant, not because I love him.'"
6. Keep learning
The road to $10 million is teaching Kim alot about what it takes to be a long-term player in the business. She's had to invest in an human resources consultant to help with the hiring CurlMix needs in order to sustain growth. She's also learning to vet opportunities with a more discerning eye. Kim believes that if you want to succeed in the online world of beauty commerce, getting out of the "ivory towers" is crucial.
"People are doing things that they are comfortable with. They feel like they've gotten bigger and they [don't] talk to customers. I'm in a private Facebook group with our customers. I go live every Wednesday and they watch me do my hair in my shower. They get to know me and I get to know them on a first name basis. A lot of us rush into retail because we want to get that big order from Target or Walmart. That's not the way to build a long-term business in this industry."
Kim cautions other small businesses to learn more about venture capital, too. "We're told that it's bad to sell. It's important to know your options as a company and business person. Understand investments and the other side of the industry that Black folks don't usually have access to." She recommends reading Angel: How To Invest in Technology Startups by Jason Calcanis and Venture Deals: Be Smarter Than Your Lawyer & Venture Capitalist by Brad Feld.
She's also learned to be a better negotiator and explore risk management, something many small business owners struggle with. "Whoever speaks first provides the anchor and has more power. It made me more comfortable with saying what I want first versus waiting to hear what someone will offer me... As a small business, we don't think anyone will come and steal our information. We don't think about having cameras in our offices or small things that exist at big companies. 5% of revenue at every company is gone because of fraud."
Yet, it's about more than just money, admits Kim. "It's not that we made a million dollars. What feels amazing is walking into an office and seeing that you're able to employ ten people. You're able to provide health insurance [and w-2s] for people that look like you. [CurlMix] is a place where [our employees] enjoy working. Those things are so much more rewarding. It's about the people who I work for every day."
There are few more power moves that Kim plans to put into action this year. In early February, the brand introduced its first shampoo and conditioner to market. Additionally, CurlMix's episode on Shark Tank aired on March 3, 2019.
"I've failed quite a bit in entrepreneurship and could have given up in any of those moments. I'm willing to bet on me even if no one else is. I'm willing to sacrifice. I'm going to be successful. It's just a matter of time."
For more on Kim Lewis and CurlMix, visit @kimandtimlewis and @curlmix on Instagram.
Images courtesy of Kim Lewis