Savannah-born singer BOSCO moves to the beat of her own drum as an artist who also doubles as a CEO of her own creative agency, SLUG. In the past, the singer has had her music featured on HBO's Insecure as well as been featured on everywhere from NPR to Billboard.com.
---
BOSCO's humble beginnings as a freelance artist and server/bartender prepared her for the arduous life of a recording artist and entrepreneur. Speaking on her experience working in both she notes, "you know how the game goes in the freelance world, it was important for me to have something that generated a steady flow of income." After college, she took up a job in marketing and creative direction at Factory Studios (now GUM Studios) in Brooklyn, NY. She remarks about that experience saying, "I grew so much during that time having a space that nourished my artistic endeavors on and off the clock.
Luckily for BOSCO, she had a key mentor at her job who pushed her in the direction of her dreams. "My boss, Carrie White, was a huge part in the turning point of my career encouraging me to really pursue music. She actually directed my video with DJ Speakerfoxx 'shooter' and my first real video ever 'Names' with producer and DJ Treasure Fingers was shot there."
Recently xoNecole caught up with the singer at a lowkey brunch spot in the West Hollywood neighborhood of Los Angeles to talk more about how she's grown in the past year and what's to come in 2019:
How would you describe your unique sound of R&B?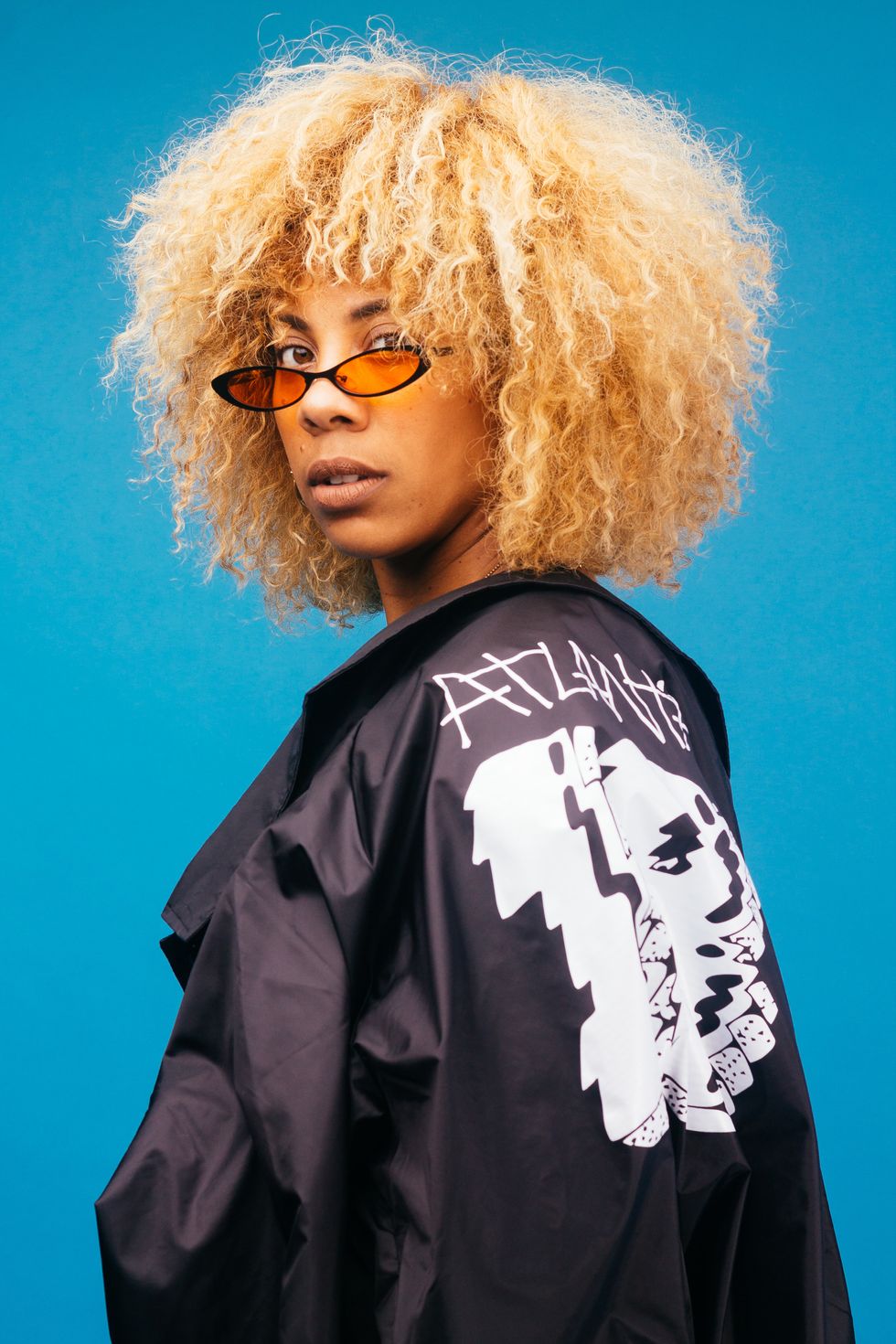 Cameron Kirkland / Courtesy of BOSCO
I would describe my sound of R&B being a mixture of influences I grew up with. I'm from Savannah, GA by way of Atlanta. Being from a coastal beach city, you get R&B, soul, blues, but then you get a bit of funk and rock because of the artsy scene around the beach. So I would describe it as feel-good alternative R&B.
Who are some women mentors that have supported you throughout your journey?
One of my mentors is Fadia Kader. She has been mentoring close to 10 years. I would say also my manager Danielle Quebrado. She's been an instrumental part in the elevation of my career. I've been BOSCO but sometimes it takes a certain person to elevate you and see your potential to get further. I would also say Lacey Duke. She's a director that's really coming up right now and I would say she is like my digital sister. In addition, my mom is my greatest supporter and my backbone for when I wanted to give up. She provided a safe space for me to blossom into not only woman I am today but also as the artist.
I grew up listening to Sade, Aretha Franklin, Patti LaBelle, Brownstone, and others in the back of my mom's Toyota Camry. Those were very pivotal moments in my life.
What is some cliche advice you received early on as an artist you embraced or dismissed now that you've grown and been in the industry for a while?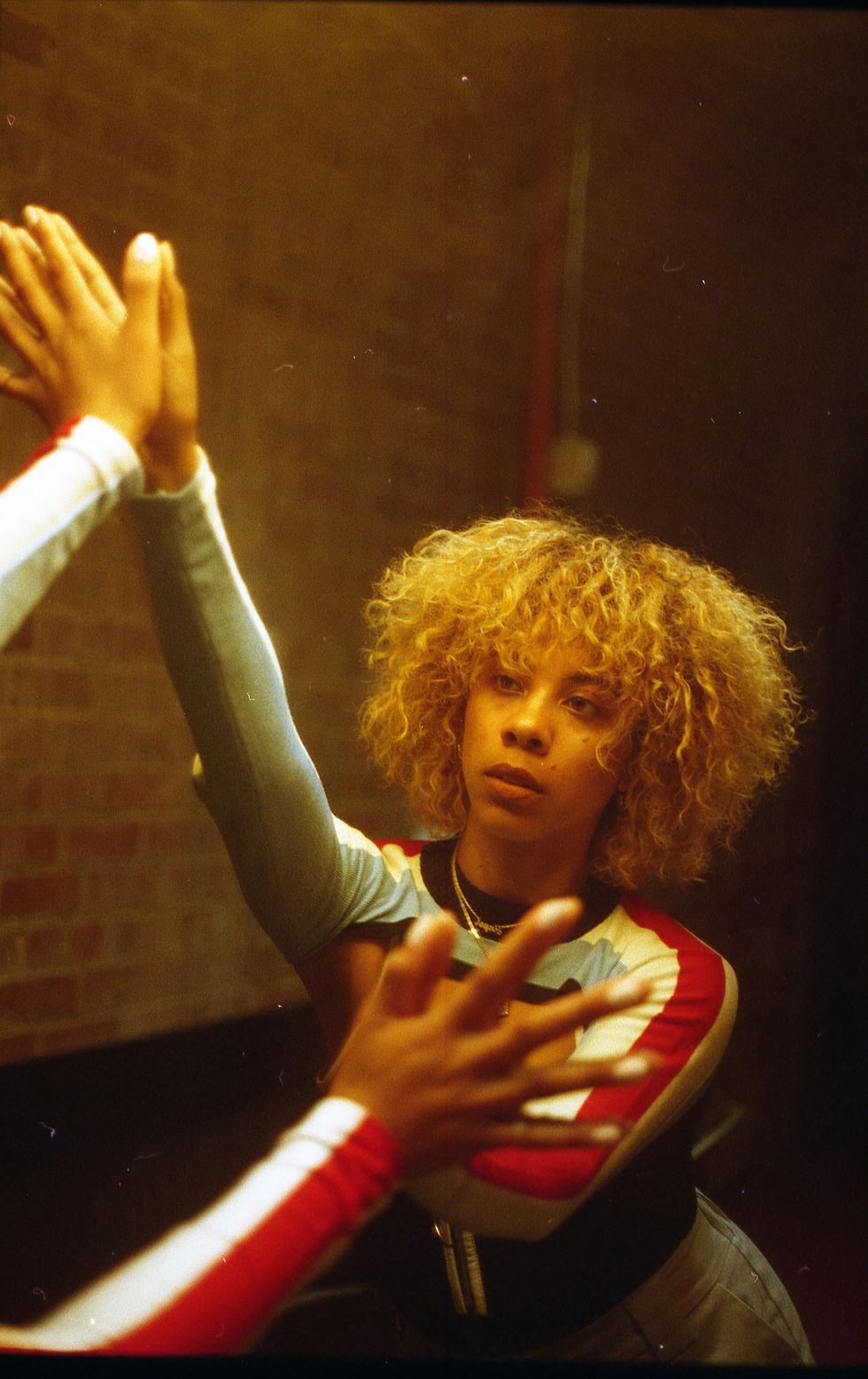 Salim Garcia / Courtesy of BOSCO
You have to stick to one thing. I think when I started doing music, social media wasn't as prevalent as it is today and being a multimedia artist, a lot of people didn't know how to package them. But I've always been dabbling in different mediums and I'm glad I didn't stop. Now we are in an era where as an independent artist you have to do everything yourself. A lot of artists do their own graphics, their own video treatments, cover art, etc.
You don't have to choose one thing. Yes, you can be creative in one lane but don't ever stop using other gifts you have that God or the universe has given you just because someone doesn't know how to package it into a box and use it for themselves.
What is a time you wanted to give up but you pushed through and kept going?
It was two times. Right before I got signed to Fool's Gold, I was recording and releasing records on my own. I did a video and the last video I did they reached out to me. Another time was...well, I have this thing where in-between projects, I begin to doubt myself. I start asking if there's space for me as an artist and if people want to hear me.
The internet has a way of making you wonder if there's not enough space for artists.
Granted, there is a lot of noise and it's harder to decipher one artist from another but I just have to remember that what I contribute to the narrative of the musical landscape is something that no one else can do but me or take from me. I really had to understand that there is room for my music and people want to hear what I have to say. It's about conditioning your mind to make the decision to do the right thing everyday and work towards that.
You recently premiered your video "Cruel" on NPR, which invokes nostalgia of the 90s and what many call one of the golden eras of R&B. What are some records you listened to as a child that stuck with you and you may have had in mind for inspiration while making the video?
During that time, I was listening to Brownstone's "Love Me", En Vogue, a lot of TLC, etc. I tend to lean a lot on the 90s sound because it's music that resonates with me. Total and TLC are my go to groups. For me, Pam and TBoz have parallels to me in being tomboys but chic. They were sexy and laid back. Left Eye was kind of quirky and cool. That's some of the people I was listening to and drawing inspiration from.
Why is it important for you to house your creative agency SLUG in Atlanta and how is the city significant to you in relation to your hometown of Atlanta?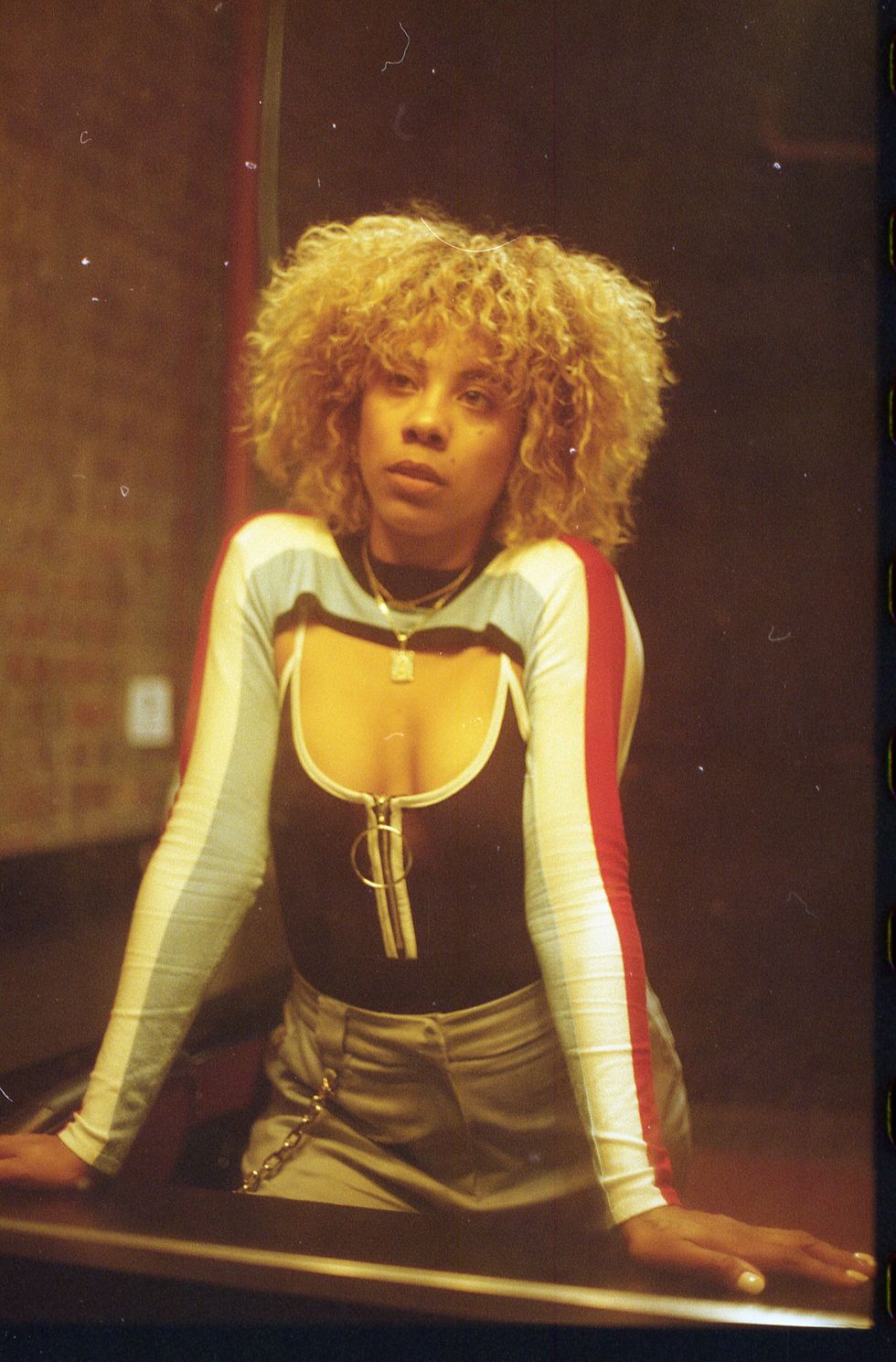 Salim Garcia / Courtesy of BOSCO
The concept of SLUG came to me in two parts. Because I grew up in Savannah, there was a lack of resources [in the] media I envisioned myself looking like. I would go to Barnes & Noble and take pictures of things in magazines I couldn't afford and read books envisioning a world that didn't exist in Savannah. I knew there were qualities and characteristics inside of me that I know I needed to nurture but I didn't know how to. I ended up moving to Atlanta after college.
I always say Savannah birthed me but Atlanta raised me and when I say 'raise me,' I mean in aspects of my artistry in terms of visual art and music.
I wanted to create a platform in Atlanta because it's up and coming and growing to provide kids that look like me with talent that's untapped a chance to work with big brands and cultivate their gifts. Above all, it's like a family and a collective that sticks together and show the landscape of the south in a different way. It's not just grass, trap, and hood shit. It's also a wealth of knowledge, art, street artists, fashion designers, and more that's overlooked. If I can contribute my very small piece to the puzzle, then I feel like it's what I'm meant to do as part of my destiny.
In the context of the #MeToo movement, how do you feel about the climate of the music industry as a black woman?
Different parts of me feel different ways about different things. Looking at it on a very surface level, I feel there has been a big progression in the visibility of our talents as a whole, not as a narrow perspective of this one-dimensional way we are. I feel like the elevation of that is great. The other part of me feels like when it comes to sexual abuse or, things of that sort, when you want to wear a bikini top and some low rise pants, in the industry standards today it's saying, "Oh you want a guy to come touch you." This becomes the narrative more than another reason like, "Oh I was dealing with depression and I just lost 15 pounds. Therefore I want to wear something cute and go outside because I don't have that depression hanging over me today." Those types of things make me feel uneasy.
Then on another aspect, it feels like Black women are exploited, whether it's hair, skin color, or being called hyper-sexualized.
Even when a black woman speaks up about being violated or having something that happens to her in her life, society is not always convinced and believes the story [society tells] because of misconceptions of what a black woman is and her standards are.
What do you hope to accomplish in the next five years?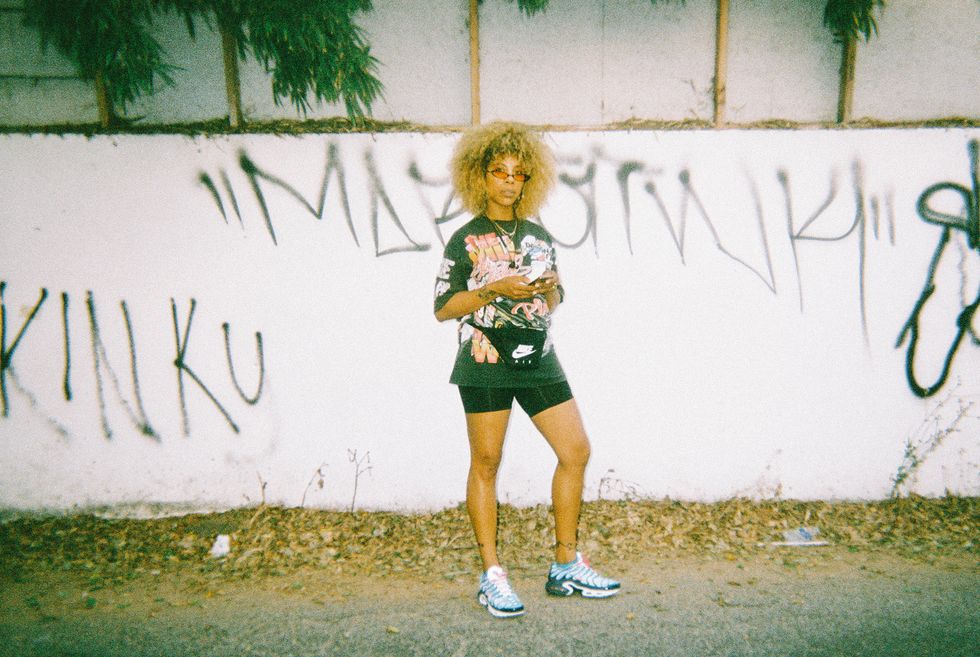 Exquisite Eye / Courtesy of BOSCO
I want to win a GRAMMY or be nominated. I want to definitely have my own record label. I want to have a brand of collector's items, be it toys or apparel. I would like to do more tangible things with SLUG. I might even throw my own festival. I always want to go on a world tour. It's an ongoing list for sure.
For more of BOSCO, follow her on Instagram.
For more of BOSCO, follow her on Instagram.
Featured image by Cameron Kirkland / Courtesy of the artist