2018 was deemed "The Year of the Woman" but it's high-key been the year of the BLACK woman.
---
From being elected to congress to making million-dollar money moves, the amount of Black girl magic was overflowing this year. We continue to create seats at tables, make our own damn tables, and break barriers to hold space for one another. Our resilience, beauty, and power has never reigned more supreme than right now.
There are some women who have taught me life lessons this year through their own experiences. I have rounded up some of them to share how they have made my 2018 more magical than ever.
Michelle Obama
Michelle Obama Promotes Her New Book In New York City
Roy Rochlin/Stringer/Getty Images
Michelle LaVaughn Robinson Obama has broken records this year. Her memoir, Becoming, had the biggest first-week sales of 2018. And now, word on the street is that Michelle has sold more than three million copies in the U.S. and Canada alone.
What She Taught Me:
Growing up is NOT finite. We all have an idea and plan for what our lives should look like as if there's a deadline or expiration date for what we "should" be. My forever First Lady released her book, Becoming, in the hopes of telling her story of the many chapters of becoming. She told Oprah, "You grow up and you are many different things — as you have been many different things. And I don't know what the next step will be. I tell young people that all the time. You know, all young women probably have some magic number of what age you'll be when you'll feel like a grown-up. Generally, when you think your mother will stop telling you what to do."
Michelle continued to say, "But the truth is, for me, each decade has offered something amazing that I would never have imagined. And if I had stopped looking, I would have missed out on so much. So I'm still becoming, and this is the story of my journey. Hopefully, it will spark conversations, especially among young people, about their journeys."

Meghan Markle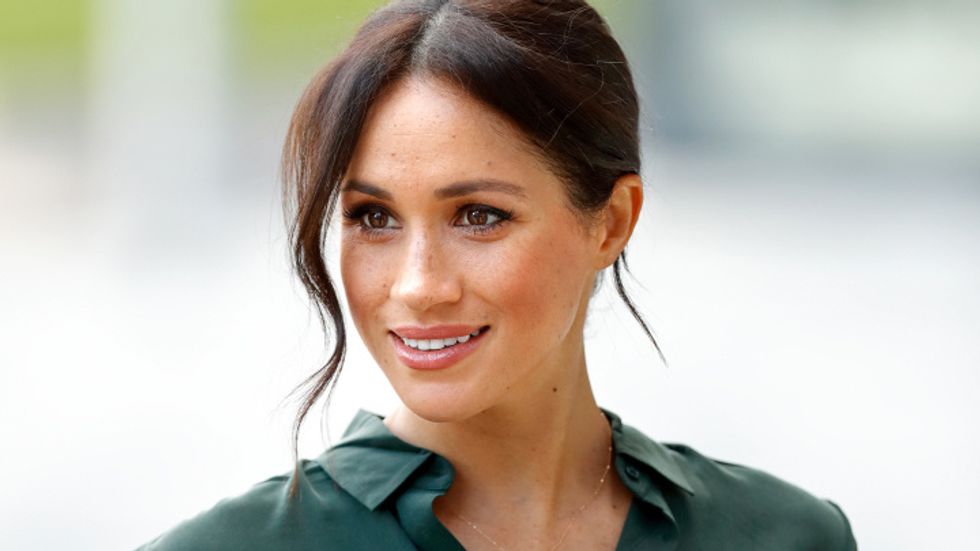 Getty Images
The world has never been so interested in the royal family until Meghan Markle and Prince Harry's engagement. Mostly because for us melanated folks, we saw it as our culture leveling up with our first Black princess.

What She Taught Me:
My fairy tale is possible; I create the story. Meghan's marriage to Prince Harry transcended all lines – race, nationality and tradition. The newly minted Duchess of Sussex broke so many barriers and she did it her way. I mean, she walked herself down the aisle! But in the end, it was better than a fairy tale, it was her life.

Supa Cent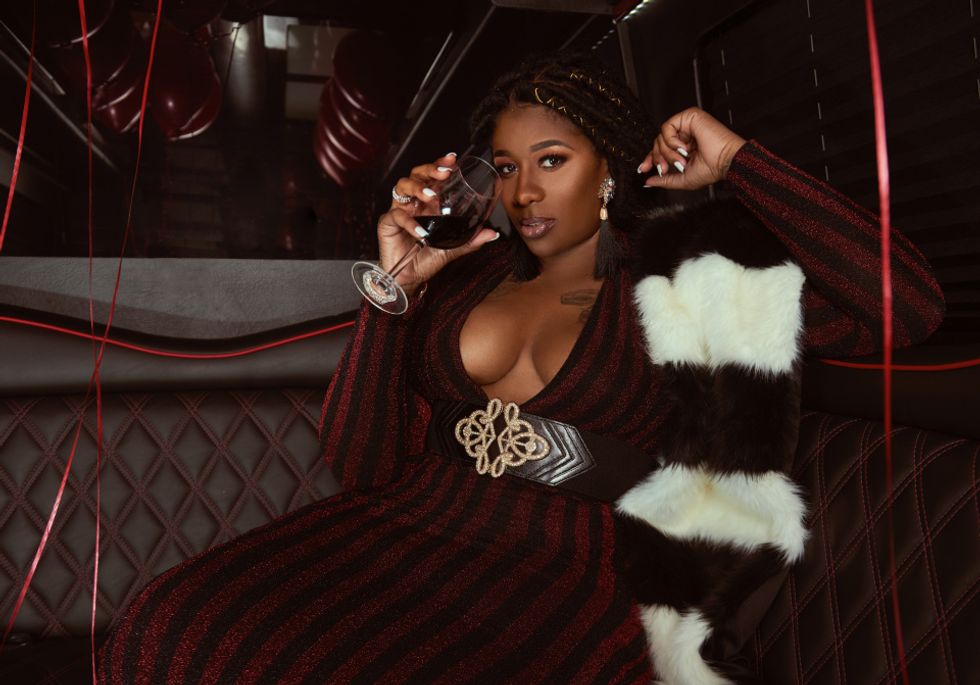 Supa Cent aka Raynell Steward went from a Louisiana waitress to CEO of her own cosmetics company, The Crayon Case. She is wildly known for her raw but real Instagram videos by her large audience of 1 million followers. This year on Cyber Monday, her cosmetics brand generated $1 million in sales in less than two hours.
What She Taught Me:
There's no truth to the term "over-saturated market." If God says it's for you, there ain't a devil in hell that can stop it from coming into fruition. No shade, but the phrase is dumb. Every market has its creators and there is no way that you will be a lone pioneer. The key is to use your gift because someone somewhere is waiting to be inspired by you.

Jada Pinkett Smith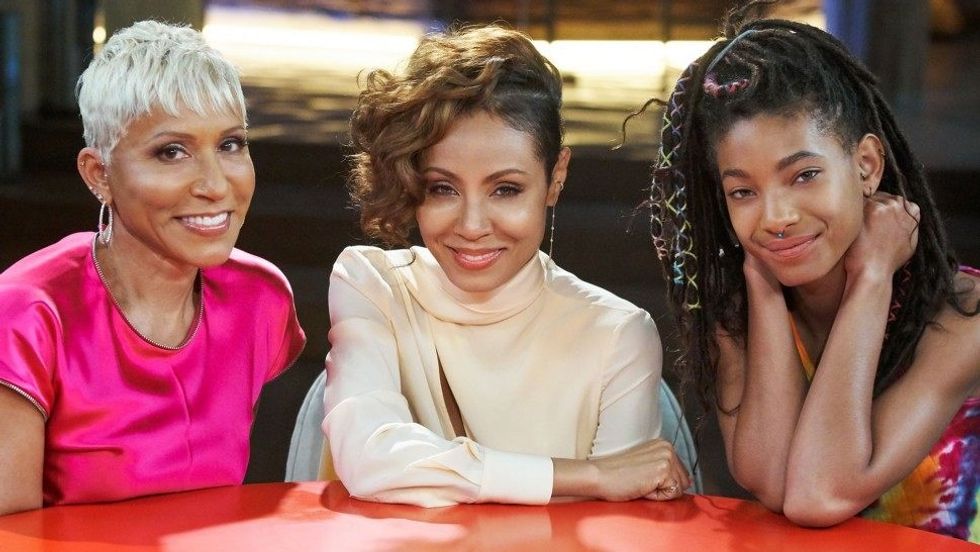 Red Table Talk/Facebook Watch
First of all, thank you Jada Pinkett Smith for creating a place where we can have tough conversations. In May of this year, Jada started a Facebook talk show titled, Red Table Talk, where she and the two most important women in her life - her daughter Willow Smith and her mom Adrienne Banfield-Jones congregate. The three generations came together to graciously tackle some tough topics around the red table and garnered millions of viewers in the process.
What She Taught Me:
Whew chile, where do I start? Jada's Red Table Talk has taught me SO much. Recently, I watched the episode on forgiveness and when she talked about gaining emotional independence, I started crying like a baby. I am guilty of giving others the power to make me happy or sad and I now know that I hold that power.

Gabrielle Union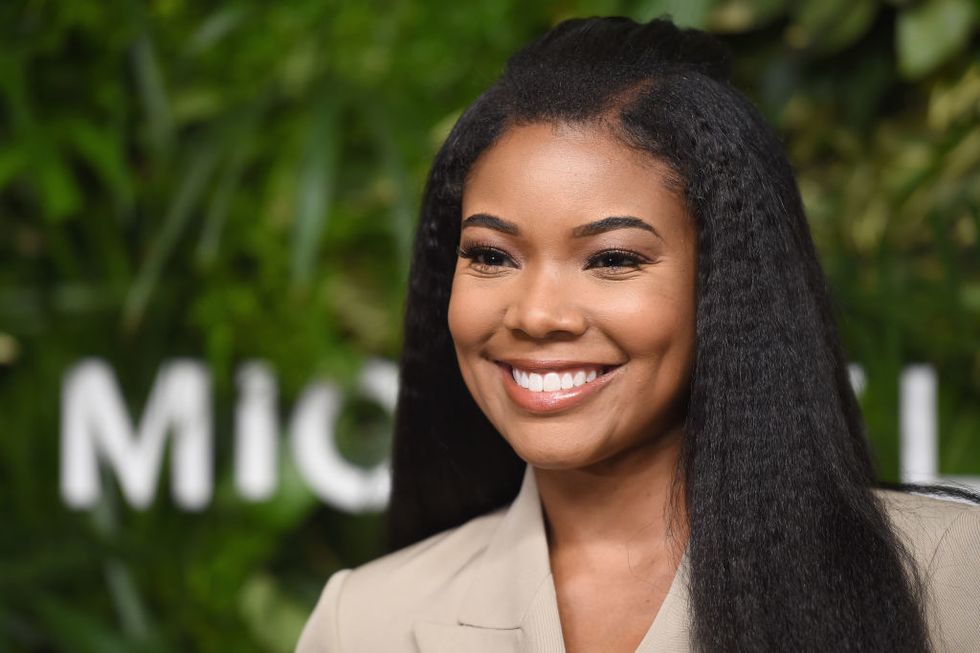 Gabrielle Union at God's Love We Deliver, Golden Heart Awards
Getty Images
During a Red Table Talk with Jada Pinkett Smith, Gabrielle Union sat down and spoke candidly about her beef with Jada and how her perceived self-worth played a huge role in their relationship. These two prominent women had been feuding for 17 years and they finally put everything to the side to hash things out in front of the world. After their talk, Gabrielle told Jada, "I told you on the phone it was like a gorilla hopped off my back that I didn't even know was there and I needed that. I needed you, so thank you."
What She Taught Me:
To reclaim my self-worth because I am worthy and I bring an extreme value to the table. There's no need to compete with others because my only competition is with who I was yesterday. This has been a process for the Being Mary Jane actress as she continues to speak openly about it. Gabby told Shine, "I fell down the rabbit hole of hanging my self-worth on being chosen by the right guy, having the right friends, making the best grades, getting the right parts for a long time."
She went on to say, "Eventually, I got on board with how much value that I brought to the table myself. Once I stopped looking at other people and external events for validation, I started to appreciate what and who I was. The thing is friends, guys, jobs all come and go. You are stuck with yourself — better to learn to love who and what you are."

Ava DuVernay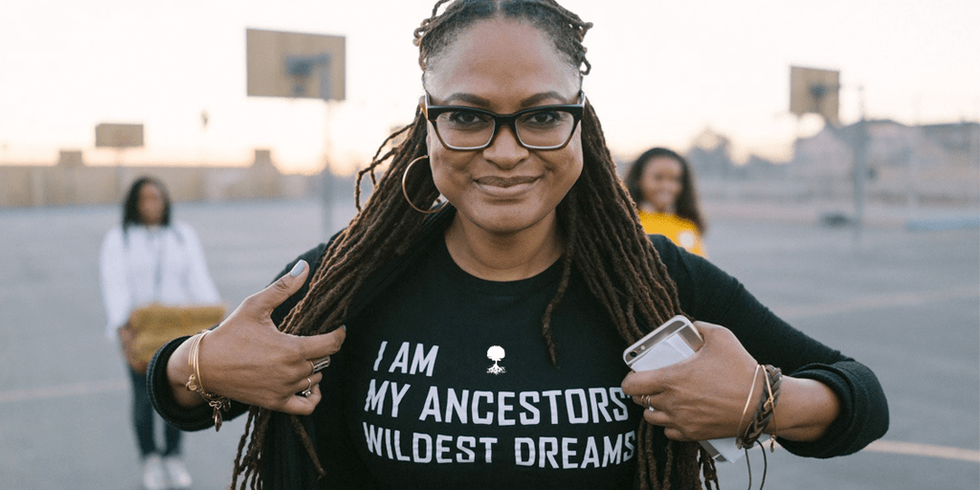 Getty Images
This year, Ava DuVernay became the first Black female director to receive a $100 million budget on A Wrinkle in Time. The movie was based on Madeleine L'Engle's children's classic, which was extremely white. So in DuVernay fashion, she brought some color to the film by casting the likes of Oprah Winfrey, Mindy Kaling, and up-and-comer Storm Reid. Ava essentially switched up the heroine, Meg Murry, from a white 14-year-old from Connecticut to an African American teenager from South Central L.A. played by Storm.
What She Taught Me:
It's great to learn and know what you DON'T want. This amazing filmmaker didn't pick up a camera until she was 32, after realizing journalism wasn't for her. During her internship at CBS News, she had a startling revelation. She told Elle Magazine, "I was working on the O. J. Simpson case — a turning point in the way hard news integrated celebrity news. I wasn't interested in that. It's valuable to have those early experiences to learn what you don't want."
That awareness led her to being the first African-American woman to direct a film with an unforeseen budget.
'Black Panther' Cast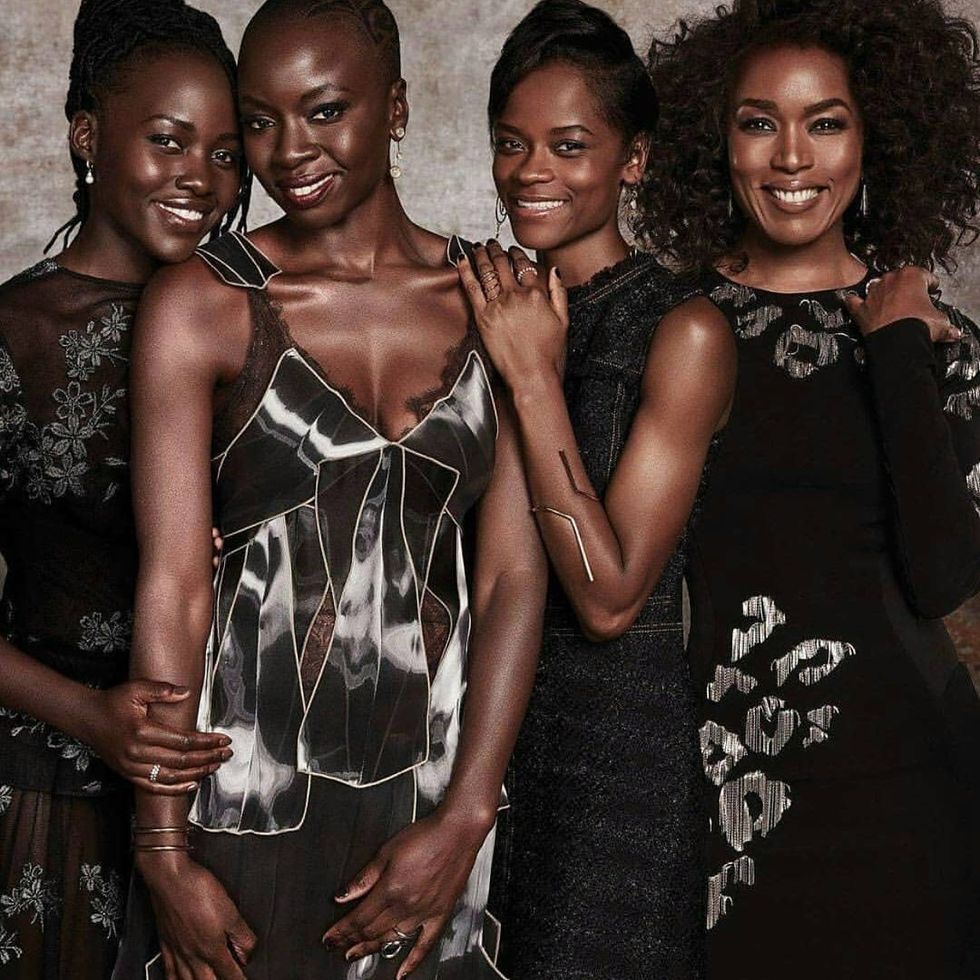 ESSENCE Magazine
We have been saying "Wakanda Forever" since the release of Black Panther in February because of its powerful plot and representation of the culture. According to Vanity Fair, the Marvel superhero movie is the third highest-grossing film of all time in the US box office. Best of all, there was a significant place and purpose for the women in Black Panther; they weren't just placeholders.
What They Taught Me:
There is power when women unite. The film highlighted what it means to be a powerful Black woman and how important it is to have a tribe supporting you. Each and every woman in the blockbuster, including Angela Bassett, Lupita N'yongo, Danai Gurira, and Letitia Wright, were integral in telling the story and they weren't a facade of empowerment. The best thing is that they are continuing the work off the screen by awarding The Black Panther Scholarship, which rewards one student from The Hollywood Reporter's Women in Entertainment Mentorship Program with a $250,000 full-ride scholarship to the prestigious Loyola Marymount University.
During the 2018 Women in Entertainment gala, Danai shared, "We know that if we want to live in a world that looks more like Wakanda, the first step is you invest in women and girls."
Cardi B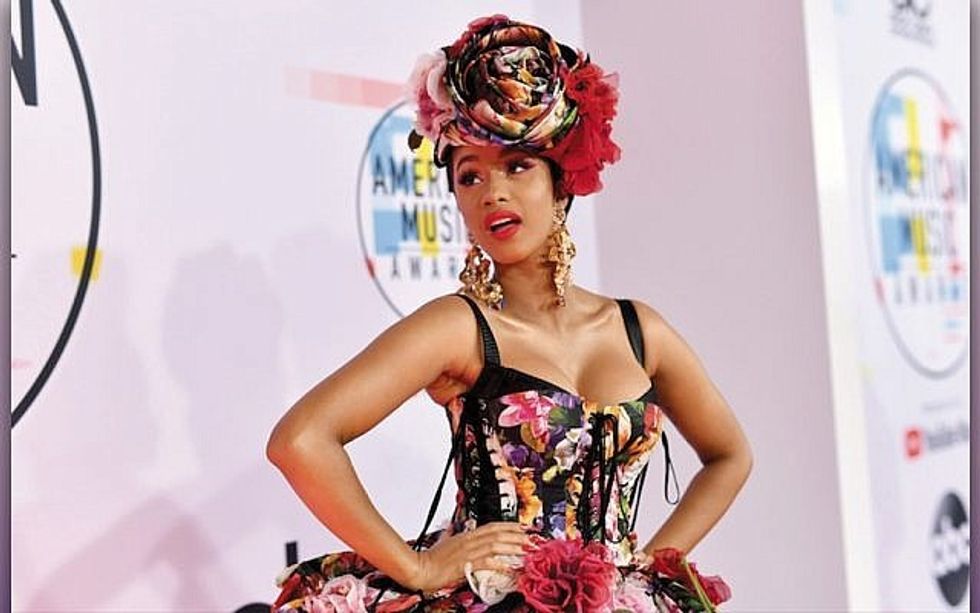 Getty Images
Bardi is everything society tells us not to be and that's why we adore her. Not to mention, she is always breaking records. For example, the Bronx rapper is the first solo female rapper to reach number one on the Billboard Hot 100 in nearly 20 years.
What She Taught Me:
Well, her entire Instagram feed is inspiration but for the most part she has taught me these three things:

Stay humble but remain hungry.
Don't let society define who you are.
Switch it up on 'em and show them that you cannot be defined.
Stacey Abrams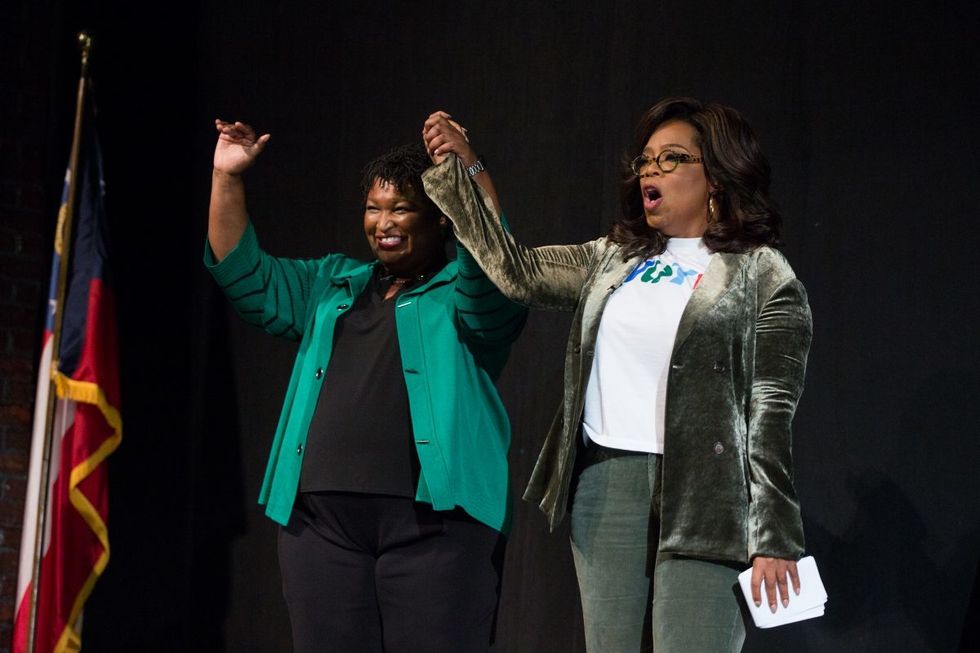 Stacey Abrams became the first Black woman nominee for governor in the history of the United States. Need I say more?
What She Taught Me:
DO NOT CONCEDE. Before the obstacle presents itself, choose to never give up by fighting until the very end. There's something remarkably beautiful about appreciating the opposition and maintaining humility no matter the outcome.

On Election Day, Abrams refused to concede to her opponent, Brian Kemp, who maintained the lead. She demanded that all votes be counted before she conceded. According to CNN, Stacey told supporters in Atlanta, "I'm here tonight to tell you votes remain to be counted. There's voices that are waiting to be heard."
Janet Mock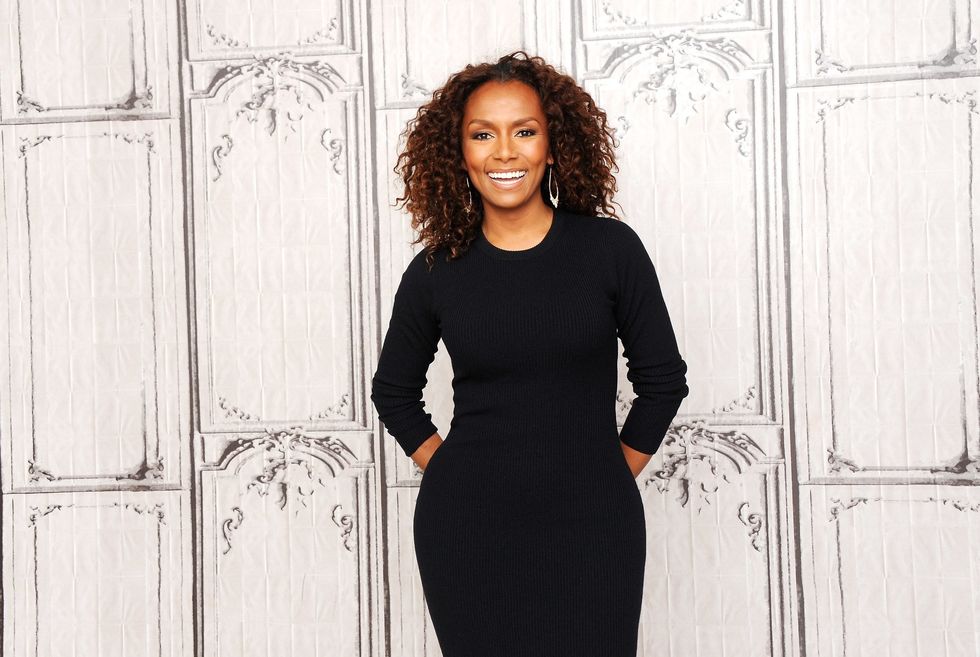 Getty Images
Janet Mock made her debut in FX's new series, Pose, as a writer, producer, and director. This made her the first ever trans woman of color to write for a television show. The series is all about the New York trans community in the '80s. The hit series hosts five trans women of color as series regulars and over 100 trans actors and crew members.
What She Taught Me:
Use your own experiences to create authenticity in your work. Janet is the first trans woman of color hired as a writer of a television show. Through her position as a writer, director, and producer for the show, she has brought her life experiences to FX's Pose. She took to Instagram to say, "Don't let the smile fool you: I was nervous AF about doing something I had never done before; a job that seemed to be reserved for white men, a position in the industry that rarely invited women and/or people of color to sit in the director's chair."

Her mentor, Ryan Murphy, helped her gain perspective about her experiences. She had a moment with herself where she said, "'You wrote this script. You know these characters. You helped shape them, make them, move them. You got this, and your whole life as a Black trans girl with all your experiences have prepared you for so many unknowns — from being the first in your family to go to college, to get a Master's, to work as a journalist, to leave the safety of telling others stories to actually tell your own story, to write two memoirs that centered #girlslikeus, to be the first trans woman of color to be hired in a writer's room...and yes, the first to write and direct an episode of television. You can do this, will do this and are deserving.'"
Serena Williams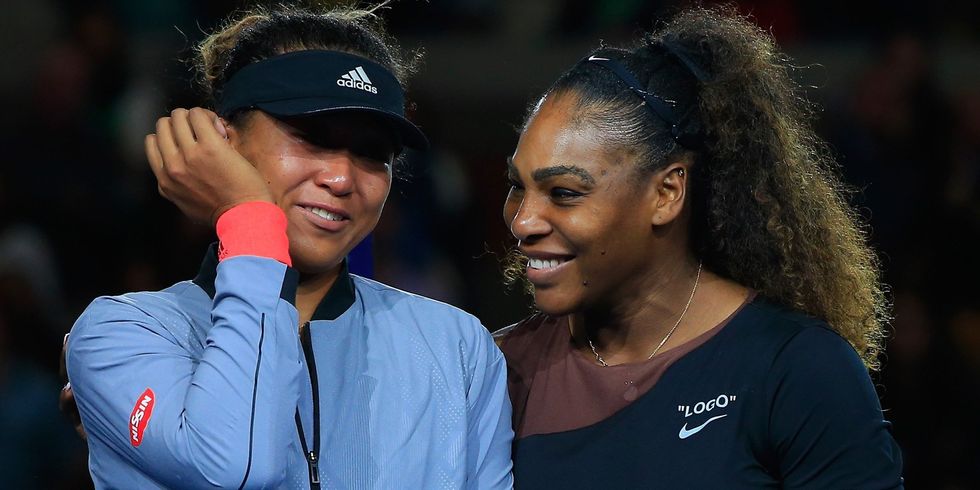 NBC News
During this year's 2018 Grand Slam, our favorite tennis player-slash-goddess proved how women are held to unrealistic standards compared to men no matter the status or arena. She also made this year her comeback season after a near-death experience giving birth to her most esteemed title yet, that of a mother.
What She Taught Me:
The power of compassionate anger. She showed an immense amount of power through compassion and anger when the umpire gave her a code violation for allegedly receiving coaching. Serena not only advocated for herself by addressing the umpire but she also wrapped her arm around her opponent, Naomi Osaka, who ultimately defeated her when the crowd began booing. That takes some unthinkable strength to be able to empower your opponent despite your ego and feelings of vanquish. I have struggled with controlling my anger in fear of being labeled an "angry Black woman" when in actuality, I have hella reasons to be angry. She showed me it's okay to be real.

Rihanna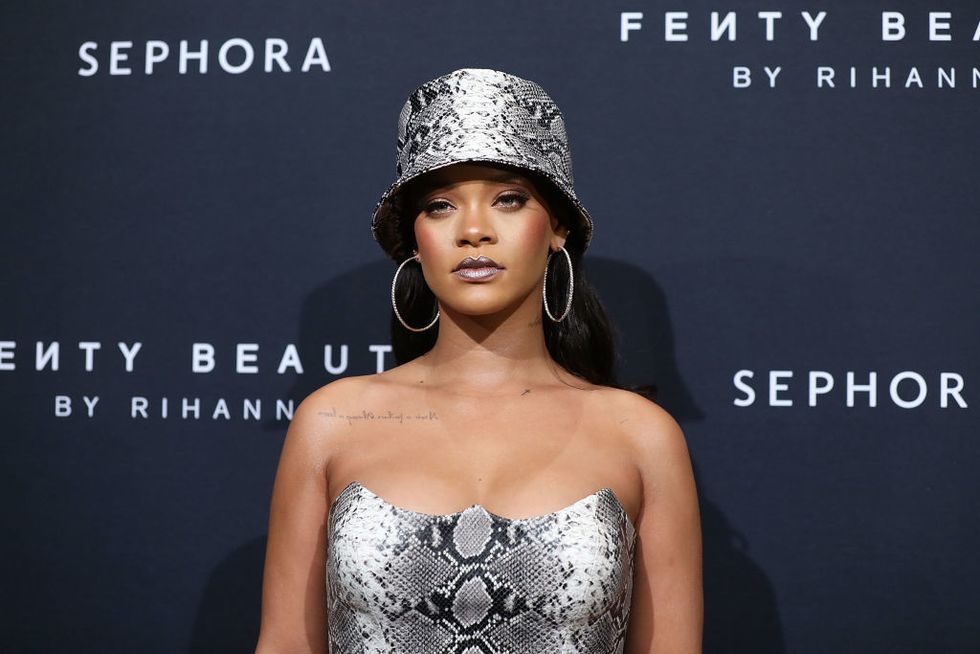 Rihanna at the Fenty Beauty By Rihanna Anniversary Event
Getty Images
Rihanna created Savage x Fenty to promote body positivity. She dropped this new project in May of this year and shook the world once again with her business endeavors. Her ultimate goal is to empower women to own their beauty.
What She Taught Me:
To embrace the skin I am in. RiRi is such a boss and she exudes an enviable confidence. Her confidence and drive to empower women of all shapes, shades, and sizes is so inspiring. This year, when she took over the Brooklyn Navy Yard during NYFW, she made it her business to represent all types of goddesses – from pregnant to plus size women. Through her representation of the variety of beauty, she helped me validate my own beauty.
Sarah Jakes Roberts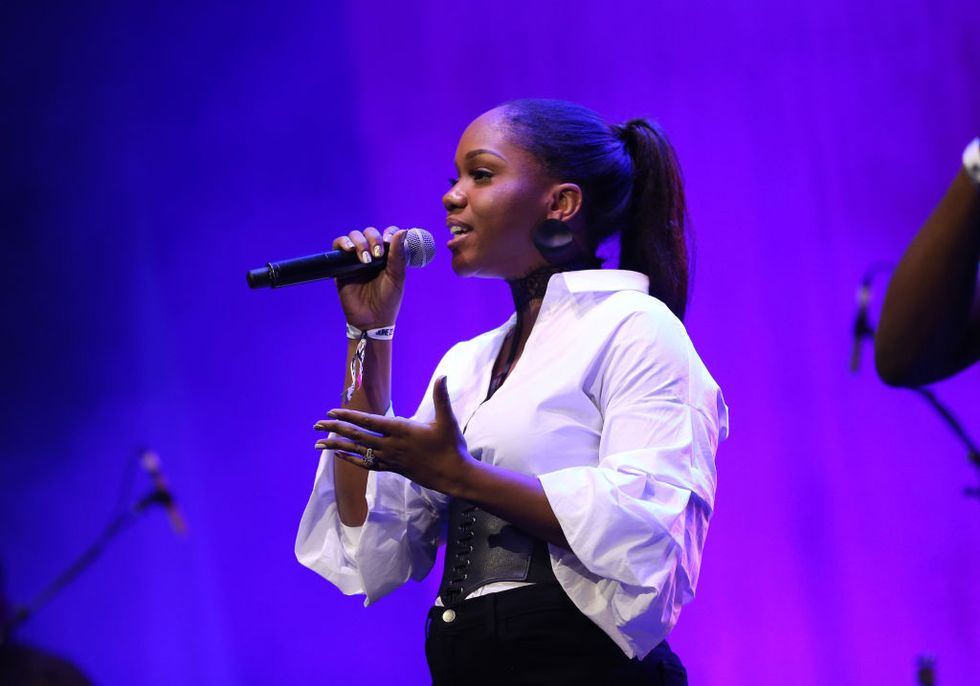 Sarah Jakes Roberts at the 2017 BET Experience - A Celebration Of Gospel
Getty Images
Sarah Jakes Roberts has always been a vessel of faith and truth. She has managed to suspend the negative connotation of "being in the church" by keeping it real while being a worship leader. This year, I believe the world saw her willingness to help women evolve.
What She Taught Me:
Evolving and transforming is beautiful but it may cause you to lose things. SJR is more than a celebrity because she's also my pastor and first lady at The Potter's House Denver. Since she's become my pastor, she has taught me so much about the word of God and through her ministry, I have strengthened my relationship with God. After attending her Woman Evolve conference this summer, I grew to appreciate the beauty and brawn of evolution. Her transparency and willingness to use her story to encourage others has been transformative in my life.
Did these women teach you anything this year? Sound off on the comments!