It was just last week that I was riding the train in a red and black striped bodysuit and high waisted jeans. Drake's "In my Feelings" was blasting in my earbuds.
---
There I was with a huge curly lacefront that I had anxiously waited to be delivered so that I could throw it on my head and instantly feel fabulous, despite the fact that the city was just coming off a week-long heat wave.
As I told my Instagram followers, "I'm gonna be hot as hell anyway. Might as well look like Tracee Ellis Ross while doing so."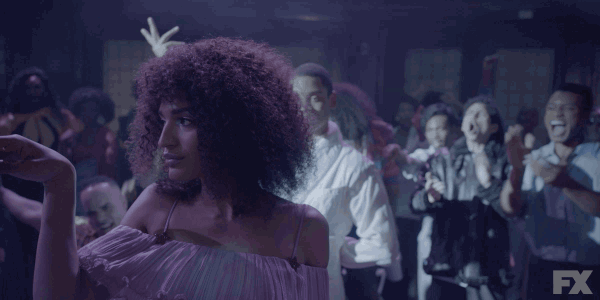 media.giphy.com
Only in that moment, the impeccably dressed Black Girls Rock host wasn't my muse. In that moment, the only person that came to mind was Angel Evangelista, one of the leading characters of the show Pose played by Indya Moore. In that moment, Angel made me feel like the most fabulous person on the Market Frankford line, if not the entire city. You couldn't tell me I wasn't on the way to an exclusive bar in NYC to close a million-dollar book deal over Old Fashioneds, and not to my 9-5 at a non-profit.

If you're a fan of the groundbreaking show Pose on FX, you'll know it's about more than sexual orientation or gender identity. It's about family, friends, as well as finding and defining yourself and living life on your own terms. In addition to learning about 80's ballroom culture, and witnessing some fierce fashion in plenty of extravagant ball scenes, the cast of Pose are all grasping the reins of their lives in their own way.
media.giphy.com
They do so by being fearless and owning their femininity in a way the truly expresses how differently we all present our authentic selves, whether we're rocking huge gold bamboo earrings or big curly hair, don't care.

According to The Hollywood Reporter, the cast includes the "largest number of transgender actors in series regular roles for a scripted series." The characters are all larger than life, but not in a To Wong Fu kind of way that makes you want to crack jokes. Their characters represent themselves in a way where you hope you can join them for karaoke and finally become one of the cool kids. You realize when the ball competitions are over, they go home and cry over the guy that never called and have to figure out which bills they can afford to pay late just like the rest of us.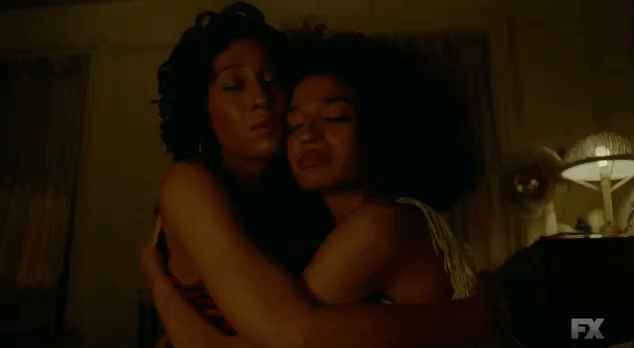 media.giphy.com
Whether you're anxiously awaiting to binge from the very beginning, or you're hesitant to watch because you assume the show is all about drag queens or the devastation of HIV in the 80's, let me reassure that there is a lesson in the show for us all no matter how we identify or who we love.

Here are lessons we can learn from Pose about living your absolute best life in ways Lil' Duval couldn't begin to imagine: