---
I am going to start off by saying that the words "sugar daddy" and "sugar baby" do not mean the same thing to everyone, however there is some stigma attached to these terms and there always will be. Despite our hypergamous nature as women, society still tells us we should prioritize love and a man's potential over provision and the protection it brings. This is why it's taboo for a beautiful woman to openly refer to herself as a "sugar baby" or lets it be known that she only dates men who are successful.
The women who struggle with this fact the most are women of color who aren't from an upper class background, as we are expected to go 50/50 and settle for "struggle love". The truth is, we have more options than we realize, because men of all races, ages, and socioeconomic backgrounds value young attractive women.
Wealthy men are able to attract and effectively court these women, spoil them with gifts and luxurious trips to beautiful destinations. These men are often called "sugar daddies" because, for them, life is sweet and life with them is the same for the ladies they fancy; it's also not uncommon for these men to be older or a divorced. The thing is, not every successful older man is a SD looking for an "arrangement" with a sugar baby, and not every attractive young woman is a "gold digger" (as they are often called) just out for his money. In fact, some men genuinely meet and fall in love with young women, and then make them spoiled wives.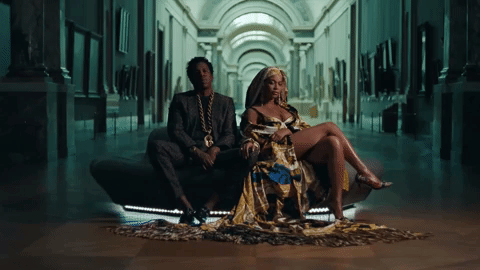 I have dated men of means, some I've met online and some I've met the "old fashioned" way, and I've associated with plenty SBs who swear by that lifestyle. They consider common romantic relationships with regular men "vanilla" and unfulfilling. I, on the other hand, just believe every woman deserves a financially stable man who can provide, and will treat them like the Queen they are! The thing is, many of these men operate in a different world and have a different set of standards because of it, i.e. things that might not turn off a guy with a 9-5 may turn off a CEO of a Fortune 500 company. A level of discernment is needed to learn what type of man you're dealing with, and how to handle them accordingly.

For every 10 Sugar Daddies, there are 100 Salt Daddies out to waste your time and try to take advantage of you.
There are also "Splenda Daddies" who will pretend to have wealth to bait you, but they are not as financially secure as they claim to be (rental cars and Airbnbs, we see you). Don't fret sis, I have used my knowledge to compile a how-to list on attracting quality men on your level; and how to repel "broke boys" who want to hold interviews before taking you on coffee dates, or make you go dutch at the neighborhood bar and grille. *deep sigh*
How To Attract High Quality Men & Repel Low Quality Men
Want more stories like this? Sign up for our newsletter here and check out the related reads below:
Would You Ever Be A Sugar Baby?
This Grad Student Shares How Her Sugar Daddy Paid Her $15K Debt
The 5 Traits Of The High Value Woman That Drive The Fellas Wild
Hustle A Job Or Hustle A Man? 9 Things I Learned About Sugar Babies
Featured image by Getty Images