---
Being head-over-heels for a guy during the honeymoon phase can have you feeling like he could really be the one. It's in the early phase of dating or getting in a new relationship where we're focusing on security, intimacy, trust, friendship, and communication--while sometimes ignoring the important signs of bae not really wanting the long-term commitment you're hoping to get.
When we're at a point that we prioritize our partner, we tend to want to focus on the best parts of them. However, this could lead us to immediately ignoring red flags like him being emotionally unavailable, manipulative, or a player. This is known as falling for potential.
Falling in love with potential is seeing the relationship develop into a more committed romance without any real assurance or guarantee that this will eventually happen. Here are some ways to avoid getting wrapped up in who a man can become and accepting the fact that who he is might not be who you need.
Evaluate where the relationship or situation is today.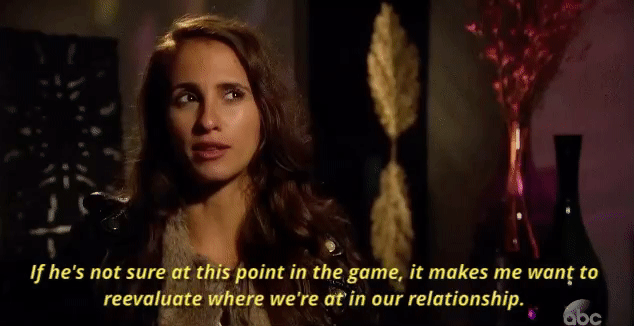 In my past relationship, I now know that I was falling for a man's future-self instead of his present-self because I kept feeling the need to fix him in order to create the reality I wanted. I wanted my boyfriend to be more affectionate, take me out on dates, and be more committed to me. But when "eventually" came (or when I became fed up), he never came around to doing any of those things. I gave a lot of time and money to my ex, defended his actions to my friends (sorry besties), and became emotionally invested as if every good action I did would get him one step closer to taking our relationship seriously.
Wishing for him to be that future guy I envisioned him to be or that he would change back to the old him made it easier to fall in love with the man he could be instead of accepting him for the boyfriend he currently is.
I once heard a saying, "Men fall in love with who a woman is. Women fall in love with who a man can become," and it really hit me. Once I was able to view the person I was with at that time for who he really was, I realized that this situation was no longer serving me. Ask yourself if where you're currently at in your relationship is still worth the wait based on who he is today.
Avoid making conditional situations.
"If he makes time for me, then I'll give him another chance. If I cut him off too soon, then I might miss out on him wanting to see me. If I entertain him a little longer, then he'll come around into wanting to be with me."
If-then statements keep us thinking about future scenarios that may or may not happen, instead of focusing on what's currently going on. The result of you constantly asking a guy to meet you where you're at emotionally is you become more accustomed to making the most sacrifices in the relationship and putting your feelings second.
Cut the if-then statements and focus on the conversations and actions that's he currently into now. The only if-then that should be weighed is, "If he's not making me a priority, then he's treating me like I'm an option."
Let go of your need to change him.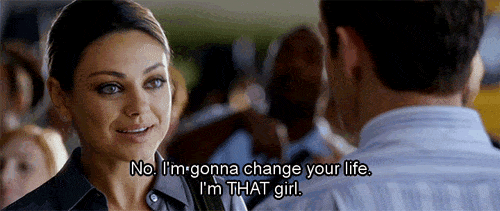 When you find yourself wanting to change a man into the person you want him to be, it shows that either you're too focused on him instead of yourself or you can't accept him for who he is today. Wanting him to be a better man by constantly asking him to do the same thing over and over again is also indicating that you can't find happiness between the two of you until he can begin doing what was asked of him the first 100 times.
You can learn to deal with things you can't control by letting go of your need to change a man. This was especially difficult for me to understand in my past relationship--I knew that he was capable of being more conversational, outgoing, and family-oriented, but I couldn't stand the thought of him not wanting those things at the same time I wanted them. So I had to learn to let go of my vision of where we could be and fully accept him.
Becoming emotionally invested before understanding his intentions can lead us to be on different pages in our relationships. Truth be told, it's selfish and emotionally harmful to think a guy needs to hurry up and be just as ready as we are if he's clearly not there.
So how can we decipher between someone who's not yet ready and someone who will never be ready? The best way is to have those honest conversations and watch his habits. If you have to nag or plead your man to do certain things, then that's a sign that you both aren't on the same page. If he's able to express how he feels instead of getting frustrated at the thought of getting married, he could be worth your time. A man who wants to be with you in a committed way will voluntarily show it without you forcing him!
Want to know the 3 secrets to getting a man to take you seriously? Download your FREE guide here!
Featured image by Shutterstock
Want more stories like this? Sign up for our newsletter here to receive our latest articles and news straight to your inbox.