Tori Glaude
Tori Glaude is a relationship coach, author, and blogger on a lifelong mission to empower women so they can achieve their goals. When she's not working, Tori enjoys kickboxing and trying out new restaurants in her hometown, D.C. You can connect with her on Instagram @toriautumncoaching and at tautumncoaching.com.
Being head-over-heels for a guy during the honeymoon phase can have you feeling like he could really be the one. It's in the early phase of dating or getting in a new relationship where we're focusing on security, intimacy, trust, friendship, and communication--while sometimes ignoring the important signs of bae not really wanting the long-term commitment you're hoping to get.
When we're at a point that we prioritize our partner, we tend to want to focus on the best parts of them. However, this could lead us to immediately ignoring red flags like him being emotionally unavailable, manipulative, or a player. This is known as falling for potential.
Falling in love with potential is seeing the relationship develop into a more committed romance without any real assurance or guarantee that this will eventually happen. Here are some ways to avoid getting wrapped up in who a man can become and accepting the fact that who he is might not be who you need.
Evaluate where the relationship or situation is today.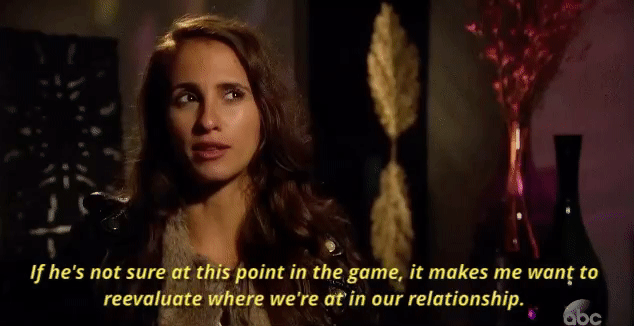 In my past relationship, I now know that I was falling for a man's future-self instead of his present-self because I kept feeling the need to fix him in order to create the reality I wanted. I wanted my boyfriend to be more affectionate, take me out on dates, and be more committed to me. But when "eventually" came (or when I became fed up), he never came around to doing any of those things. I gave a lot of time and money to my ex, defended his actions to my friends (sorry besties), and became emotionally invested as if every good action I did would get him one step closer to taking our relationship seriously.
Wishing for him to be that future guy I envisioned him to be or that he would change back to the old him made it easier to fall in love with the man he could be instead of accepting him for the boyfriend he currently is.
I once heard a saying, "Men fall in love with who a woman is. Women fall in love with who a man can become," and it really hit me. Once I was able to view the person I was with at that time for who he really was, I realized that this situation was no longer serving me. Ask yourself if where you're currently at in your relationship is still worth the wait based on who he is today.
Avoid making conditional situations.
"If he makes time for me, then I'll give him another chance. If I cut him off too soon, then I might miss out on him wanting to see me. If I entertain him a little longer, then he'll come around into wanting to be with me."
If-then statements keep us thinking about future scenarios that may or may not happen, instead of focusing on what's currently going on. The result of you constantly asking a guy to meet you where you're at emotionally is you become more accustomed to making the most sacrifices in the relationship and putting your feelings second.
Cut the if-then statements and focus on the conversations and actions that's he currently into now. The only if-then that should be weighed is, "If he's not making me a priority, then he's treating me like I'm an option."
Let go of your need to change him.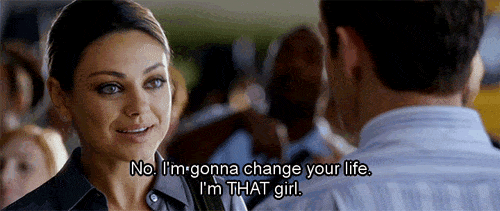 When you find yourself wanting to change a man into the person you want him to be, it shows that either you're too focused on him instead of yourself or you can't accept him for who he is today. Wanting him to be a better man by constantly asking him to do the same thing over and over again is also indicating that you can't find happiness between the two of you until he can begin doing what was asked of him the first 100 times.
You can learn to deal with things you can't control by letting go of your need to change a man. This was especially difficult for me to understand in my past relationship--I knew that he was capable of being more conversational, outgoing, and family-oriented, but I couldn't stand the thought of him not wanting those things at the same time I wanted them. So I had to learn to let go of my vision of where we could be and fully accept him.
Becoming emotionally invested before understanding his intentions can lead us to be on different pages in our relationships. Truth be told, it's selfish and emotionally harmful to think a guy needs to hurry up and be just as ready as we are if he's clearly not there.
So how can we decipher between someone who's not yet ready and someone who will never be ready? The best way is to have those honest conversations and watch his habits. If you have to nag or plead your man to do certain things, then that's a sign that you both aren't on the same page. If he's able to express how he feels instead of getting frustrated at the thought of getting married, he could be worth your time. A man who wants to be with you in a committed way will voluntarily show it without you forcing him!
Want to know the 3 secrets to getting a man to take you seriously? Download your FREE guide here!
Featured image by Shutterstock
Want more stories like this? Sign up for our newsletter here to receive our latest articles and news straight to your inbox.
I think it's safe to say that you feel my pain if you've ever encountered men who wanted to casually date you instead of viewing you as a woman who they can give a title to. To be honest, this treatment falsely affirmed in my mind that no matter what I would do, the only guys who would want me would be the ones who craved immediate and short-term attention instead of men who liked to plan surprise dates for their girlfriends, brag to their friends about shopping for engagement rings, or write the sweetest messages to their women they nicknamed their "other half".
My constant disappointment led me to think about the ways I could start preparing myself for the one who would want to become committed to me—which I eventually did—and what behaviors I would have to change in order to stay out of the casual friend zone. Here are ways I changed the tone of what I wanted in my love life for the better.
Get comfortable in having uncomfortable talks.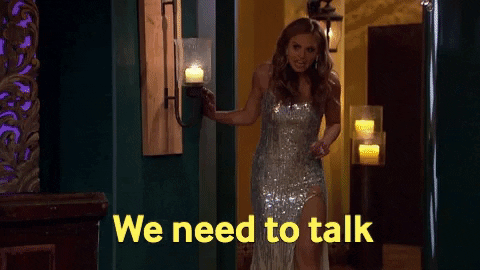 Oftentimes, the miscommunication in thinking that I was the "fun girl" instead of the "ideal woman" was because I got afraid of asking the important "where do we stand or where do you see this going?" questions to men I really wanted to be in a relationship with. So how did I get past this?
I had to give myself permission to be content with any man that didn't value long-term commitment and consistent communication. If I found myself asking questions such as, How come we never go out on dates? Why do I only hear from him weekly instead of every other day? Why doesn't he express himself to me? What about me makes him flirty and physically attracted to me but never emotionally available for me?, then I knew it was time to ask for honest answers.
I didn't always get the answer I wanted, and girl, nobody likes rejection. Hearing I liked someone way more than they liked me felt like someone added extra gratuity on a tab that I didn't see coming. But, was it worth it to know the answers before I invested months or even years thinking that he would eventually change and wife me up? Absolutely! Becoming more comfortable asking these questions with the men I wanted to be with was a big timesaver instead of trying to break down the meaning of his mixed-signals to my girls every chance I got. At the end of the day, words can sometimes be just words, so I knew I had to take this a step further to really get more results from the men I pursued.
Master the art of studying habits instead of words/actions.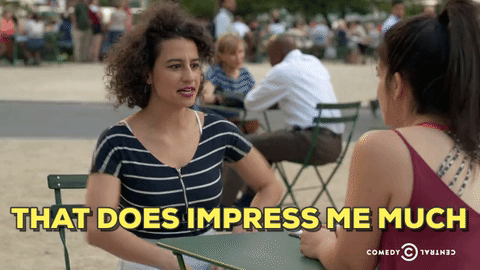 My rule of thumb is to trust habits over words and actions. Serious question, how many talks about a guy's behavior was I going to have with him? The more I started observing the things he was consistent in doing, such as texting me only at night or while he's at work, the conversations that interested him, the activities/places he was consistently talking about going, or how he treated me when I was and wasn't around him, a lot of things made sense. I made the choice to take off the rose-colored glasses and get my answers in studying his behaviors. A man who is looking for a woman to be committed to will show it in his daily actions, habits, and movements.
Habits are a part of who we are. It's much easier to trust a person who repeatedly shows you how they feel, versus someone who just throws in a few words or a few actions here and there. This also meant the same for me, I made sure my actions matched my "I want to be a girlfriend" language.
Stick to people, places and things that mirror what I wanted.
Instead of complaining about why I can't find a man, I started to spend more time doing things that would attract the right kind of men. I took myself out on dates, went to the gym, and embraced hanging around my friends who had successful relationships. I didn't want to be bitter about not having the man of my dreams, because why should the next person take on my emotional baggage from my previous dating life?
As much as I could, I avoided the guys who actively looked for one-night stands, stopped talking to my exes who wanted situationships, and any other people or hangout areas where I knew I would be wasting my time. I sought becoming a walking brand that demonstrated I am more than worthy for a great man and I'm not interested in being anyone's friend with benefits.
Getting treated like the queen you are can be a real struggle, but it's not impossible. Hopefully, these strategies that I used for myself can help you narrow down the kind of man that is looking for the same qualities as you are.
Tired of men not taking you seriously? Girl, I understand! I created a guide for you that breaks down the three secrets to getting a man to take you seriously, and it's yours for free. Click here to grab your copy!
Featured image by Getty Images
Want more stories like this? Sign up for our newsletter here and check out the related reads below:
I Chose Abstinence When I No Longer Felt Fulfilled By Casual Sex
I Didn't Care About Titles Until This Happened To Me
Seven 2019 Dating Terms That You Should Definitely Be Aware Of
Throughout my years of dating and being in relationships with different men, I've mastered the skill that strengthens my respect and self-control when things get rough.
I know how to fall back.
No, scratch that. I know how to fall back so solid that I can fall on the ground and enjoy the leaves without missing a beat, chile!
"Falling back" is a phrase used for becoming less involved with the person you're dating in order to protect your feelings. There are much needed reasons for falling back. Things could be going great between you two and then all of a sudden he becomes emotionally distant, stays "busy", or acts like you're too pressed for him. Falling back will you give you the space to see if this relationship is something worth pursuing.
After many tried (and failed) attempts to take a break from the guy I've been dating, I thought it would be helpful to share some tips with others who are in a similar situation. If you're having a hard time creating some needed distance, here are a few tips to fall back successfully:
1

.

Avoid Getting Stuck On Him Being "The One"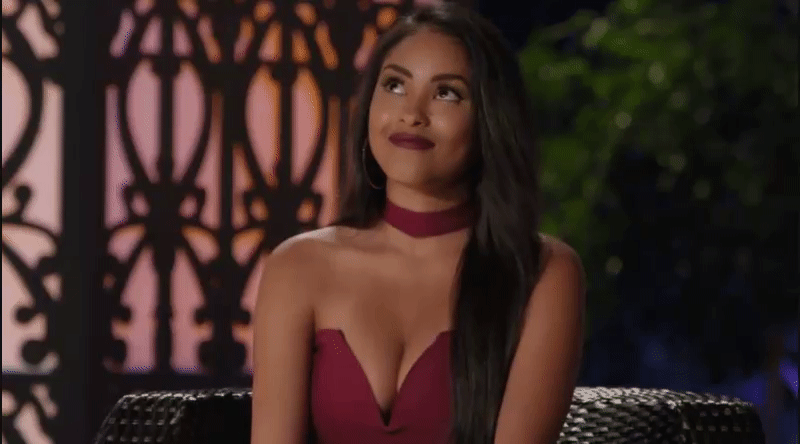 When he is the one you think you want spend the rest of your life with, it can be harder to experience your ideal partner drifting away from you. You really like this guy because of who he once was, and you continue to stay with him in hopes that he will "snap back" to the person he was when you first met.
In order to fall back from him, you must get over the feeling of missing out on someone great. The purpose is to protect your feelings, not his. The right guy will reveal himself to you regardless of the time you give yourself to figure things out. Falling back is not the same as breaking up — you can still be involved with this person, so use this opportunity to see if he wants you just as bad as you want him.
2

.

Evaluate the Relationship You Have With Yourself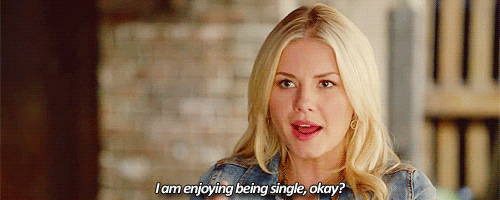 I've noticed that I've had the best relationships with people when I felt the best about myself. It was through self-reflection that I realized the importance of knowing who I am and determined what was and what wasn't healthy in a relationship. When you fall back, you get to evaluate your life and your happiness.
Doing this makes you accountable and in control of a situation. One of the ways you can learn more about yourself is by asking questions and answering them as honestly as possible. Here are some examples: What makes you vulnerable? What are your triggers? What are you dependent on when dating someone? Can you be alone with yourself? Do you crave attention when you're trying to get over someone? The answers to your questions will give you more insight on how you're feeling so that you aren't so quick to go back to him.
3

.

Practice Detachment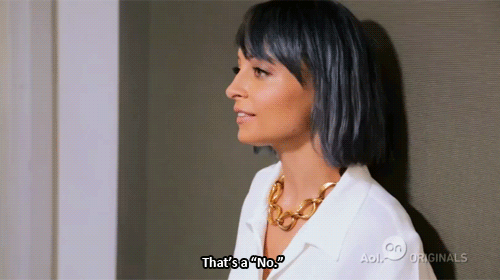 Learning how to detach from someone is like forming another habit. Attachment is the reason why we breakup and makeup on the same day, all along feeling guilty about the "makeup" part. The reason that detachment plays a key factor when you fall back is that it gives you the freedom to decide what is best for you objectively. Most of the time, the attachment is the only reason that we can't break away from an unhealthy relationship.
I find that creating space from a guy gives you time to think your feelings through and make good decisions. Spending all day and every waking moment with someone can make you feel as though a piece of you is missing when you do have alone time. He'll never feel like he's missing you if you don't create distance. Being away from him is important because it's a sign that you don't need to be around him and that you're complete without him. The best way to go about this is to limit contact, whether by phone or in person, as much as possible.
4

.

Occupy Your Mind and Time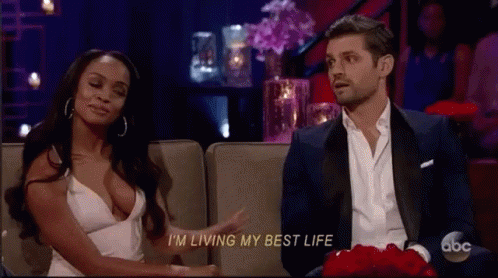 Through focusing on myself, I was able to put myself first by doing hobbies and activities that interested me. I worked on becoming the best version of myself that I could be and this enabled me to be a much better partner in a relationship.
Going to networking/social events or occasional dates is fine as long as there's no immediate expectation that your next date will take the place of the person you're falling back from. Find some relaxing things to do (such as hanging with the girls or finding a new project) and give yourself time to be alone and heal.
Choosing to remove your emotional dependency on him will give you back the control over your feelings. Hopefully, these tips can make your fall back game stronger and make your next moves your best moves!
Featured image by Getty Images
Related Stories
How To Own The Power Of Your Single Season – Read More
I Have The Perfect Response To "What Do You Bring To The Table?" – Read More
This Is How Women Should Make The First Move – Read More
Why Every Woman Needs To Invest In A Dating Roster – Read More