Throughout my years of dating and being in relationships with different men, I've mastered the skill that strengthens my respect and self-control when things get rough.
---
I know how to fall back.
No, scratch that. I know how to fall back so solid that I can fall on the ground and enjoy the leaves without missing a beat, chile!
"Falling back" is a phrase used for becoming less involved with the person you're dating in order to protect your feelings. There are much needed reasons for falling back. Things could be going great between you two and then all of a sudden he becomes emotionally distant, stays "busy", or acts like you're too pressed for him. Falling back will you give you the space to see if this relationship is something worth pursuing.
After many tried (and failed) attempts to take a break from the guy I've been dating, I thought it would be helpful to share some tips with others who are in a similar situation. If you're having a hard time creating some needed distance, here are a few tips to fall back successfully:
1

.

Avoid Getting Stuck On Him Being "The One"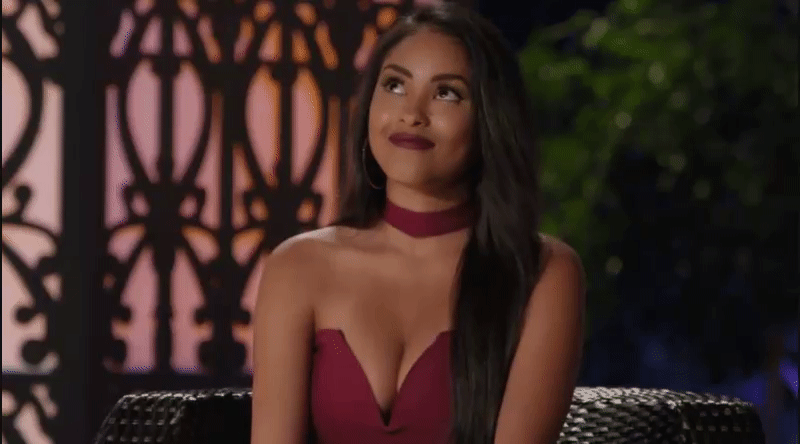 When he is the one you think you want spend the rest of your life with, it can be harder to experience your ideal partner drifting away from you. You really like this guy because of who he once was, and you continue to stay with him in hopes that he will "snap back" to the person he was when you first met.
In order to fall back from him, you must get over the feeling of missing out on someone great. The purpose is to protect your feelings, not his. The right guy will reveal himself to you regardless of the time you give yourself to figure things out. Falling back is not the same as breaking up — you can still be involved with this person, so use this opportunity to see if he wants you just as bad as you want him.
2

.

Evaluate the Relationship You Have With Yourself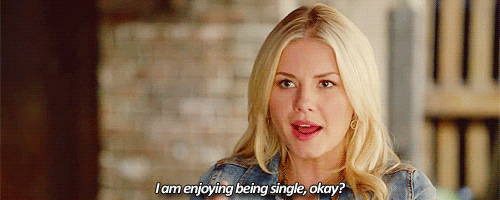 I've noticed that I've had the best relationships with people when I felt the best about myself. It was through self-reflection that I realized the importance of knowing who I am and determined what was and what wasn't healthy in a relationship. When you fall back, you get to evaluate your life and your happiness.
Doing this makes you accountable and in control of a situation. One of the ways you can learn more about yourself is by asking questions and answering them as honestly as possible. Here are some examples: What makes you vulnerable? What are your triggers? What are you dependent on when dating someone? Can you be alone with yourself? Do you crave attention when you're trying to get over someone? The answers to your questions will give you more insight on how you're feeling so that you aren't so quick to go back to him.
3

.

Practice Detachment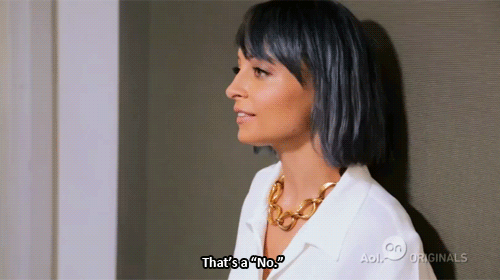 Learning how to detach from someone is like forming another habit. Attachment is the reason why we breakup and makeup on the same day, all along feeling guilty about the "makeup" part. The reason that detachment plays a key factor when you fall back is that it gives you the freedom to decide what is best for you objectively. Most of the time, the attachment is the only reason that we can't break away from an unhealthy relationship.
I find that creating space from a guy gives you time to think your feelings through and make good decisions. Spending all day and every waking moment with someone can make you feel as though a piece of you is missing when you do have alone time. He'll never feel like he's missing you if you don't create distance. Being away from him is important because it's a sign that you don't need to be around him and that you're complete without him. The best way to go about this is to limit contact, whether by phone or in person, as much as possible.
4

.

Occupy Your Mind and Time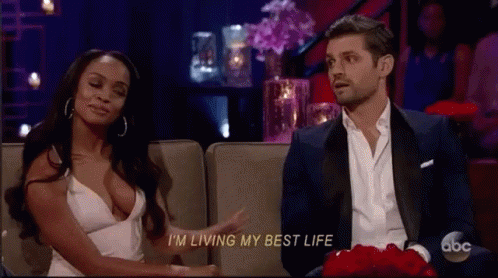 Through focusing on myself, I was able to put myself first by doing hobbies and activities that interested me. I worked on becoming the best version of myself that I could be and this enabled me to be a much better partner in a relationship.
Going to networking/social events or occasional dates is fine as long as there's no immediate expectation that your next date will take the place of the person you're falling back from. Find some relaxing things to do (such as hanging with the girls or finding a new project) and give yourself time to be alone and heal.
Choosing to remove your emotional dependency on him will give you back the control over your feelings. Hopefully, these tips can make your fall back game stronger and make your next moves your best moves!
Featured image by Getty Images
Related Stories
How To Own The Power Of Your Single Season – Read More
I Have The Perfect Response To "What Do You Bring To The Table?" – Read More
This Is How Women Should Make The First Move – Read More
Why Every Woman Needs To Invest In A Dating Roster – Read More