In today's ever-evolving healthy living climate, one of the most popular and beneficial ways to change your life through healthy practices is by becoming vegan.
---
From celebrities and restaurants to grocery stores and social media, it appears that we are living in the era where being vegan is life. With over 20+ years in the industry, Grammy-winning R&B singer Mya has managed to still look as young and beautiful as she did back in the '90s when she burst on the R&B scene. The 38-year-old credits her youthful appearance and fit frame to being a proud vegan and she has just launched a new planted-based vegan wine that is literally the best of both worlds.
Planet 9 Fine Wine by Mya (who is also aging like a fine wine - hello?) is the moniker of Mya's new line of vino. And it's described as a Red Cabernet Sauvignon with plum infusions. The producers of Planet 9 do not use animal-based ingredients, a concept that directly aligns with Mya's mission to inform others about the benefits of a veganism.

Her journey into the new dietary lifestyle started three years ago after becoming aware of the harsh and horrific realities of the meat industry. She said that after losing 30 pounds and feeling better than she ever had, she made a decision to never turn back. And it's lowkey the pathway to the fountain of youth. During a chat with xoNecole, Mya told us:

"When you invest in yourself, and I'm talking every aspect of yourself: financially, spiritually, emotionally, physically, you get younger."
Since making this vast lifestyle change, Mya has been very vocal about her love of veganism, touting some of its personal benefits as "clarity in the mental space, an even spiritual connection with the rest of the world and environmentalism."
She said that although her dietary changes weren't easily initially, they paid off in a number of ways over time. A few months ago, Mya opened up to The Root about the pros and cons of going vegan, and says that although this lifestyle choice may not be ideal for everyone, it's benefitted her positively in a number of ways. To Mya, being a vegan is less about what you eat, and more about mindfulness. She said:

"It is a lifestyle for me and outside of just food, I'm practicing fashion and making sure I'm not wearing leather shoes and I have not worn furs since a long time ago. I have to be very conscious when I'm making decisions and saying I'm vegan because I have to be about it all the way and now that has given me some thought into creating certain things like home décor."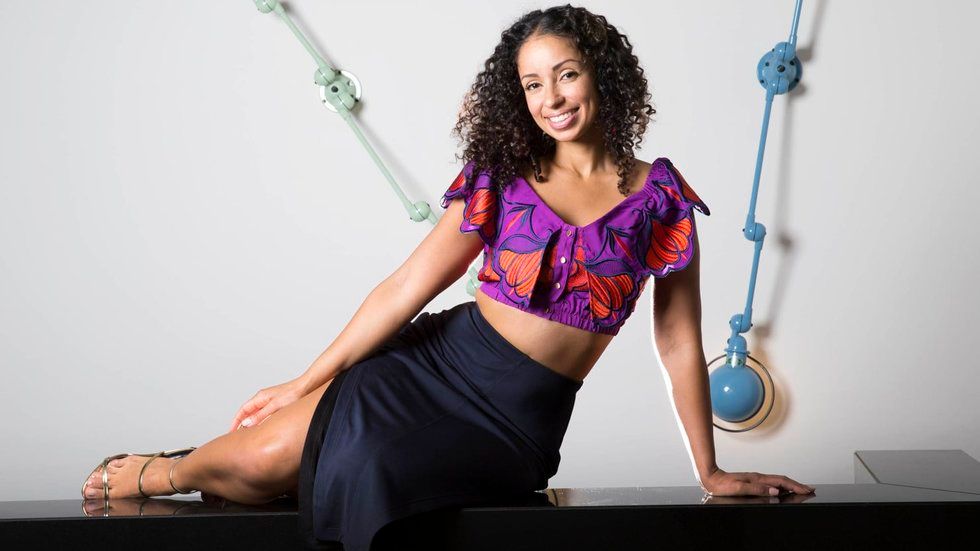 Getty
One of the best parts about Mya's new venture is that it allows her to share the vegan lifestyle with her fans who may not be well informed about the practice. She even offers a free online handbook
as a guide for those who may be apprehensive but are are looking to venture into the world of veganism.
Like any other diet/lifestyle change, may seem daunting at first because you focus on what you're losing instead of how much you actually gain. However, Mya assures us that you don't have to give up as much as you think, stating:

"Everything that you already are used to and love, there is a vegan version. Or you can veganize your meals, it's a beautiful thing."
And now the young entertainer seeks to integrate her newfound passion into the wine industry. Hopefully, we'll witness Mya expand her brand with more vegan-friendly products in the future.
If we can look as fabulous as she does from drinking plant-based wine, then we simply say, "Cheers!"