Danielle Jennings
Danielle Jennings is an Atlanta-based Style Writer/Editor, Tastemaker, Girl About Town, Fashion & Music Obsessed Long-Lost Huxtable Kid who is coming for everything they told her she couldn't have...one article at a time. Twitter: @daniellej416 IG: @prettyaries16
Every now and then, we all could benefit from a full body detox. Whether you want to lose a few pounds, boost your immune system, de-stress or simply just adopt an overall healthier lifestyle, detoxing is one of the best (and easiest) ways to get you back on track. When you're armed with a host of detox recipes to choose from, you'll be surprised to learn how easy it is to cure or subdue most ailments by taking your detox water of choice along with you during the day.
You've likely heard of some of them (hello, cucumber mint!), while others open a completely new world of flavors that work together to make you feel your best.
We've rounded up a collection of some of our favorite detox waters that are ideal for year-round consumption—and will guaranteed that you're always snatched with beautiful skin and feeling great!
1

.

Lemon w/ Turmeric Detox Water Recipe
Getty Images
Aside from lemon water being an amazing aid to your digestive system by detoxifying the body, this recipe gets an additional kick by adding turmeric. Turmeric is a powerful nutritional supplement and aids your cardiovascular system among other benefits. Check the recipe here.
2

.

Cranberry Detox Water Recipe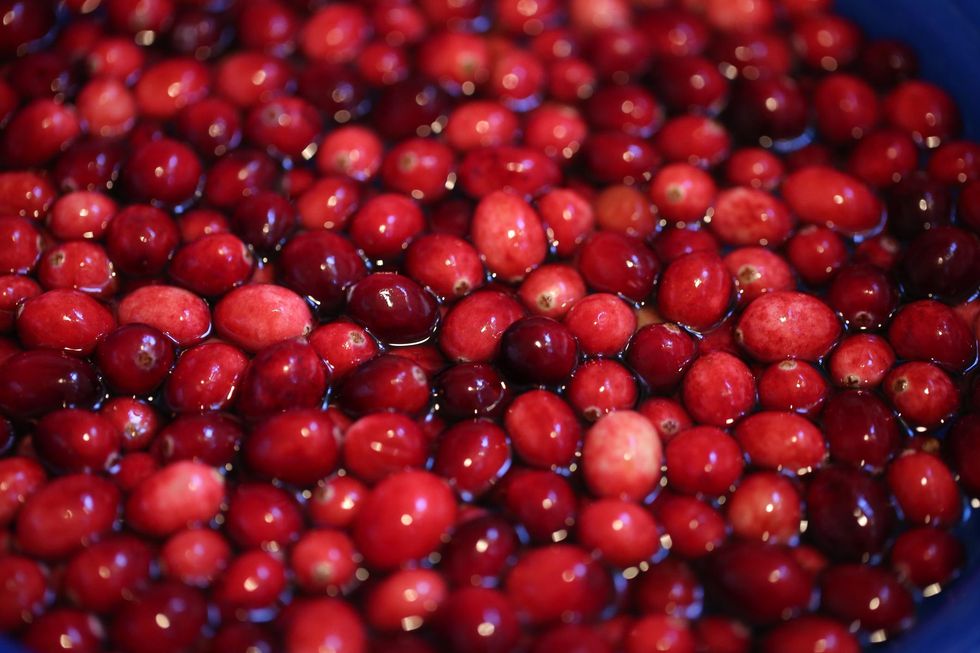 Getty Images
Seeing the main ingredient of cranberry may have you thinking of the holiday season, but this detox recipe is all about your health. If you didn't know, cranberries are extremely high in antioxidants, which make them ideal for your digestive health. Check the recipe here.
3

.

Blueberry Orange Detox Water Recipe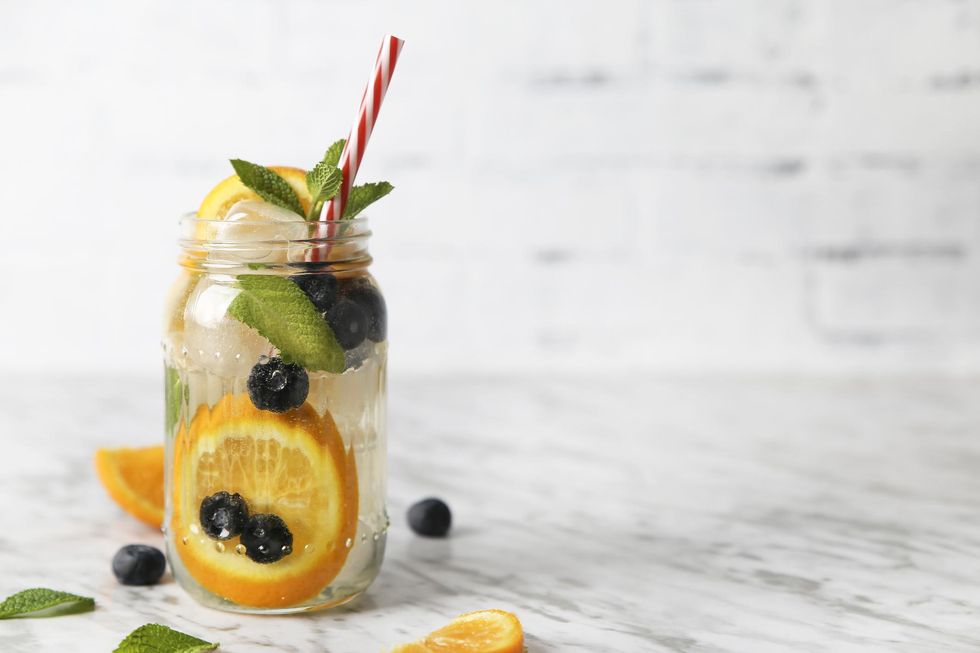 Getty Images
On their own, blueberries and oranges are two of the healthiest fruits you can eat, so it should be no surprise that when you combine them together, the benefits are twofold. Check the recipe here.
4

.

Cucumber & Lavender Detox Water Recipe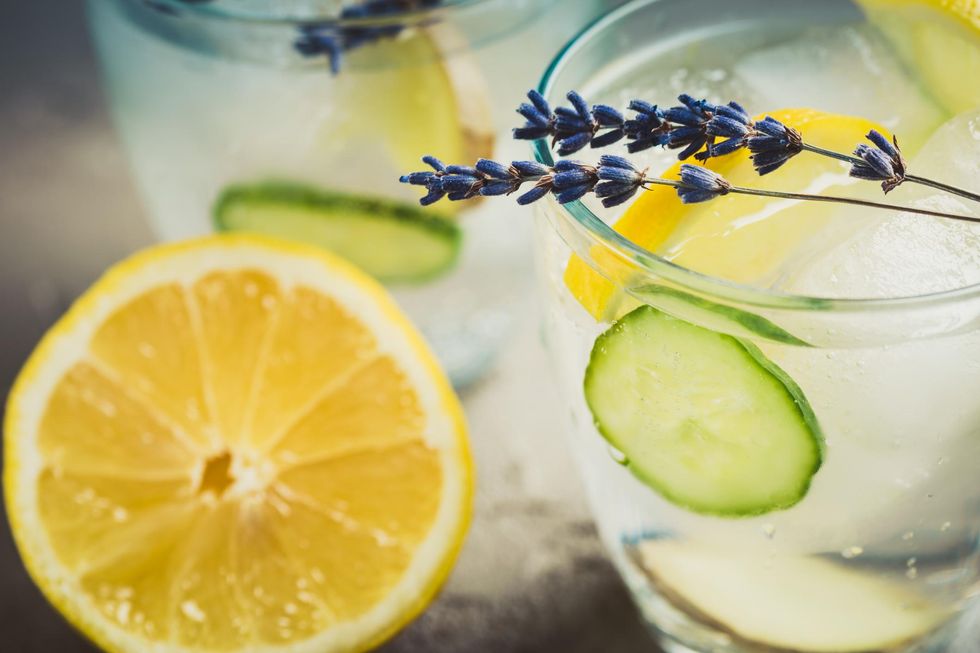 Getty Images
The calming, soothing nature of pure lavender, coupled with the refreshing and healthy cucumber, is the ultimate detox water recipe. The flavors also compliment each very well, keeping this water quite pleasing to the palate. Check the recipe here.
5

.

​Aloe Vera Detox Water Recipe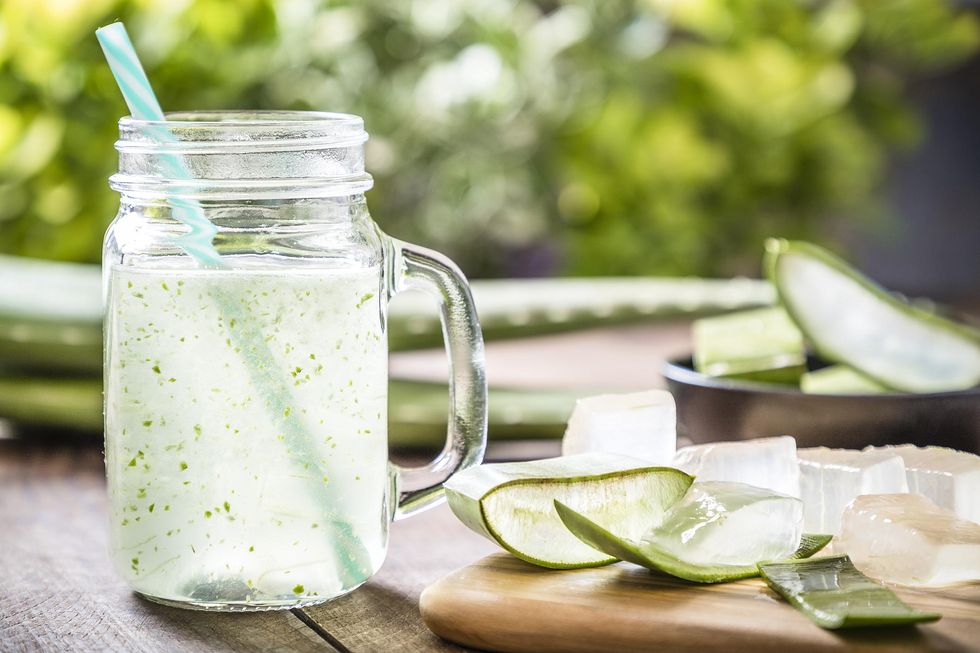 Getty Images
You see it in lotions, creams, and a host of other beauty products, but aloe vera is just as good for the inside of your body. Aloe vera supports a healthy immune system and digestion, relieves pain and inflammation, flushes out impurities, and much more. Check the recipe here.
6

.

Blueberry Lavender Detox Water Recipe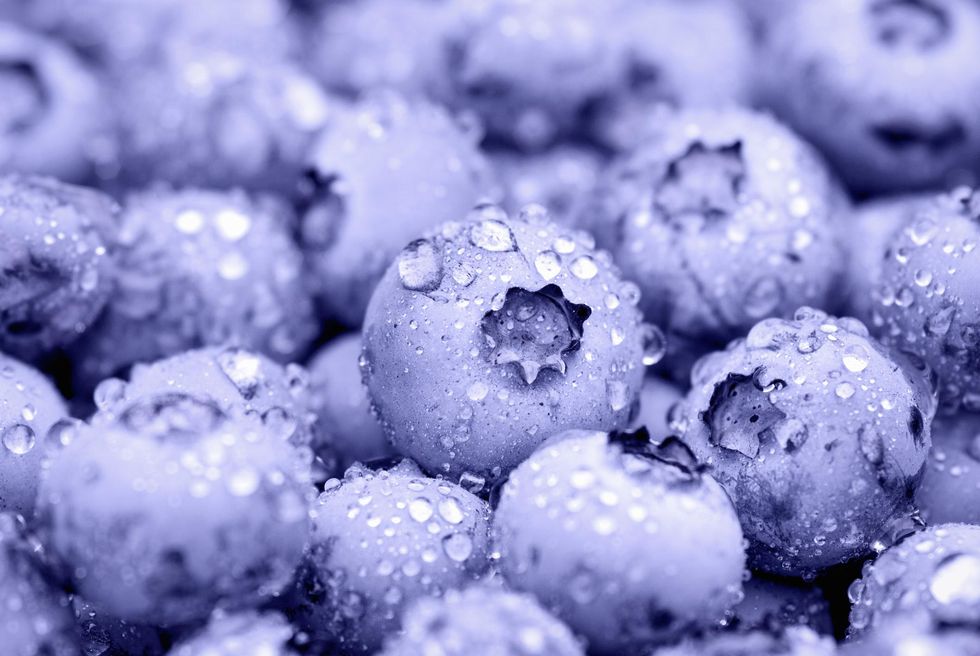 Getty Images
First of all, this is arguably the prettiest detox water around. The combo of the varying tones of purple and blue are stunning to look at in a glass. Also, the blueberries are very high in antioxidants and the lavender is added for soothing properties. Check the recipe here.
7

.

Chia Fresca Detox Water Recipe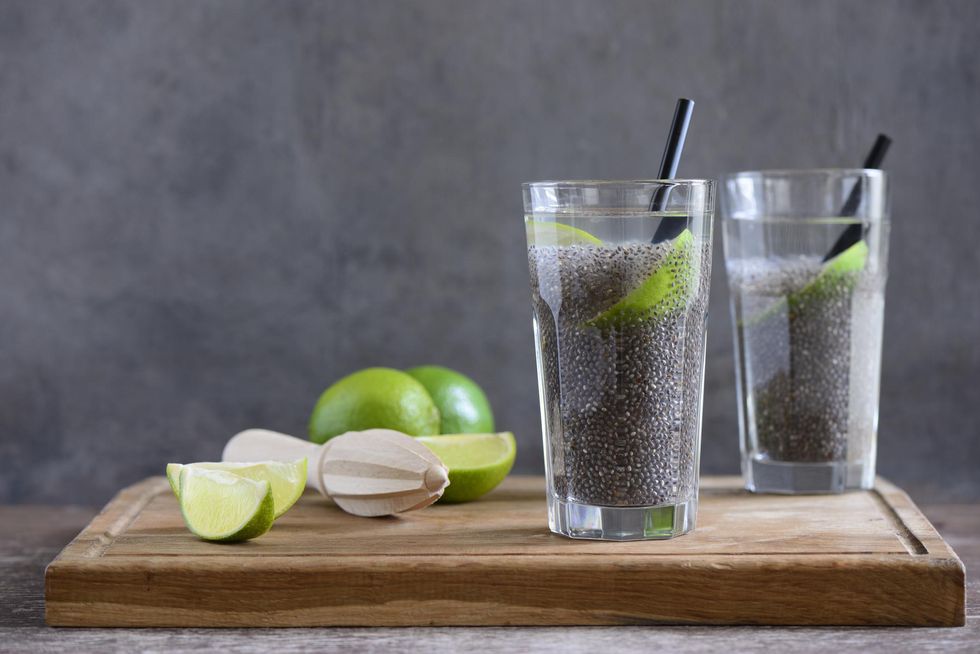 Getty Images
From your breakfast power bowls to salads and more, chia seeds are one of the more recent healthy obsessions. They also feature prominently in this detox water that also contains the citrus flavors of lemon and the sweetness of strawberries, blackberries, pomegranate and honey. Check the recipe here.
8

.

Blackberry Mint Detox Water Recipe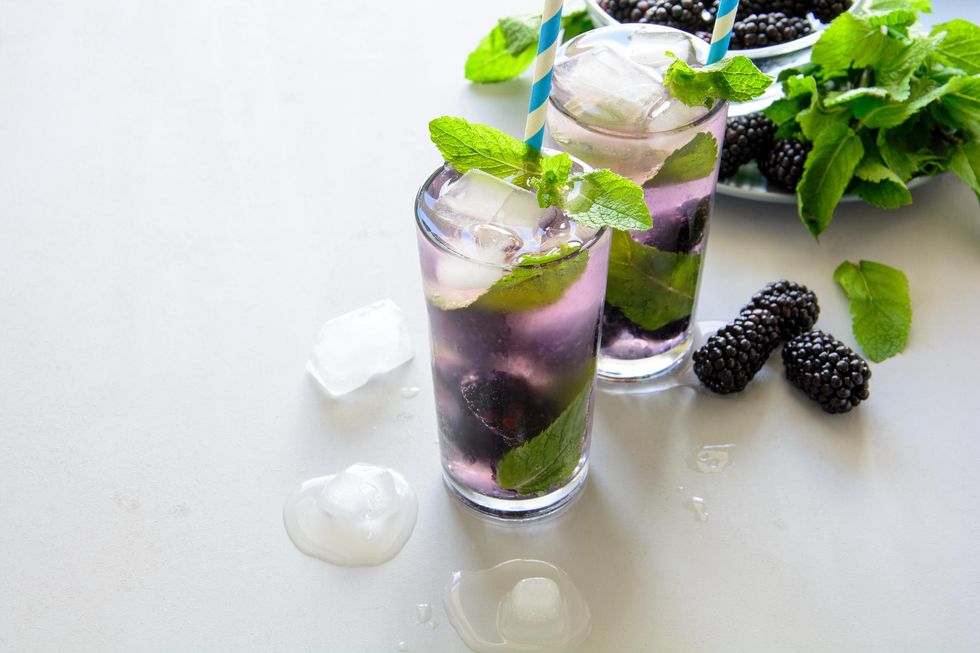 Getty Images
As much as we know the benefits of drinking water, honestly, it can get pretty boring. Which is why adding fruit and herbs together to your water recipe not only adds a welcoming new flavor, but it's even healthier than drinking traditional water—especially this one with blackberry and mint. Check the recipe here.
Want more stories like this? Sign up for our newsletter here to receive our latest articles and news straight to your inbox.
Featured image by Getty Images
There are a ton of reasons why your sex life is on life support, however the best thing to remember is that most issues inside the bedroom can be fixed with a little practice and know-how. Whether it's your busy schedule, lack of sex drive, or missing self-confidence, having a weak sex game is cause for concern. To get things back on track, first make sure that there is nothing physically wrong by visiting a doctor. Once you're cleared, you can indulge in the fun process of bringing the spark back in between the sheets.
Sex should be enjoyable, so don't get to wrapped up in your head about things, and just relax and let nature take its course. To help you out, we've compiled a list of tips to take your sex life from weak to wow in no time. Get ready…to get it in!
Make A List Of Fantasies And Take Turns Acting Them Out
You'd be surprised how sharing your fantasies with someone else, in this case your sexual partner, can open the door for a whole new world of sexual freedom and enhanced pleasure. Simply start by writing down your sexual fantasies and then pick one fantasy per week, or per month, and act them out with your partner. Your bedroom will never be the same.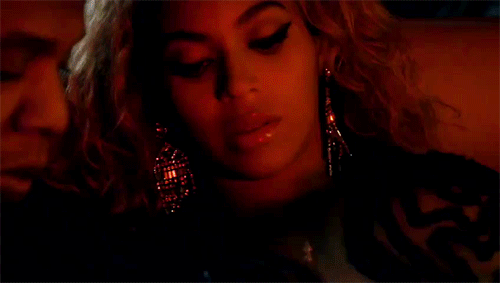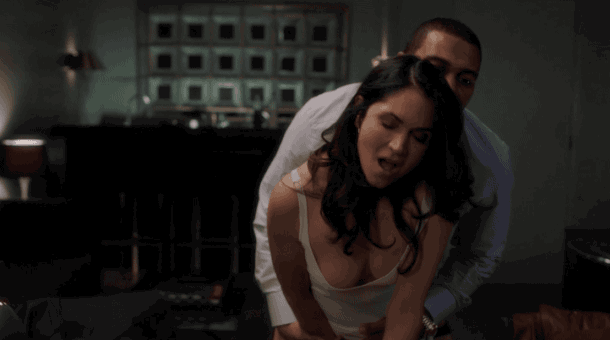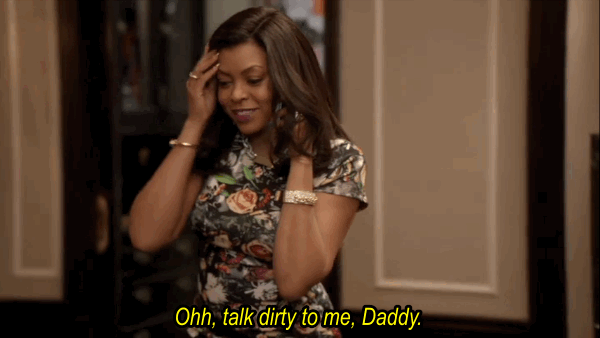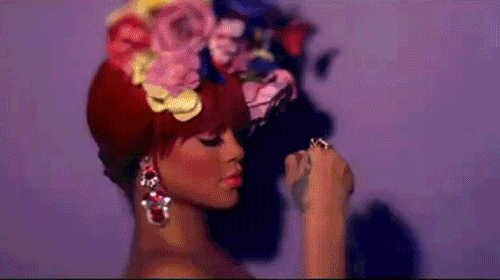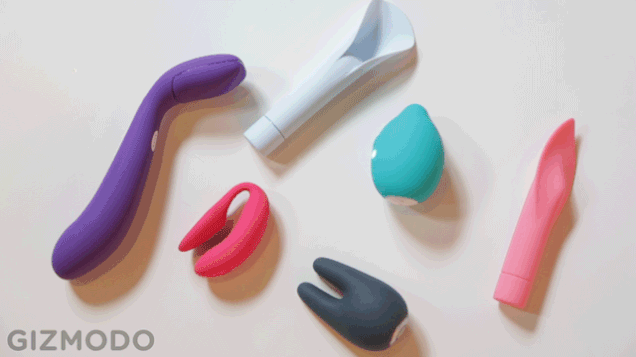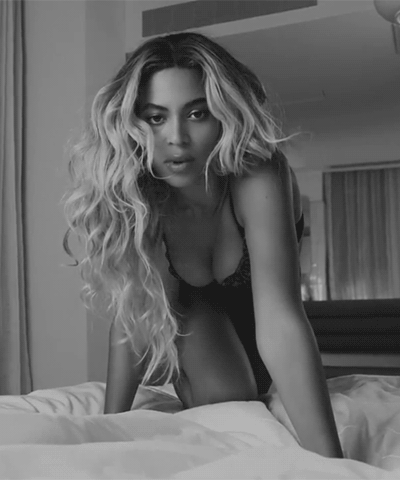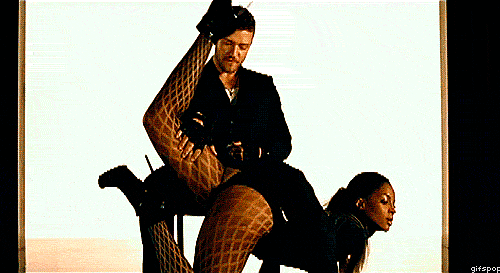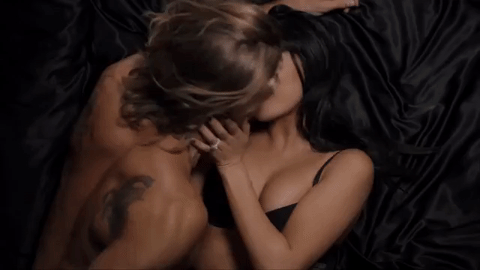 Featured image by Giphy
The courage to take a leap of faith and embark on a new life journey is equally one of the bravest and scariest things a person can do—and it can change the course of your life for the better.
We all have reasons why we're hesitant to step outside of our comfort zone and shake our lives up by going down a completely different path, but once you realize that discomfort is often what pushes you to find your purpose, you'll be more open to giving it a try.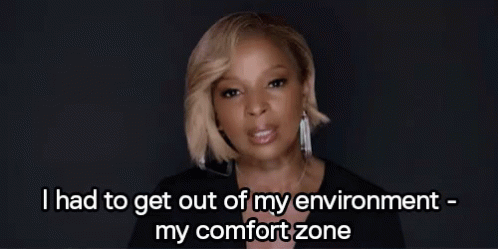 media1.tenor.com
Make no mistake, it's definitely not an easy thing to do. With the combination of your family and friends telling you how crazy you are and your own inner self-doubt, leaving your comfort zone takes courage, but that is what makes it significant, because most people are afraid to even attempt it.

Once you decide that you are officially leaving your comfort zone behind, the next thing to do is to put your plan into action. Whether you hope to improve your career, your love life, your health or a myriad of other things, following a specific set of steps can make the transition easier.
We put together some ways to step outside of your comfort and never look back!
1

.

Embrace Discomfort
Feeling discomfort during your process, especially in the beginning, is expected and instead of letting it deter you from your end goal, use it as fuel to keep going. When embarking on anything new, there is always a level of discomfort, but if you don't begin, you won't get the end results you're seeking.
2

.

​Turn Failure Into A Learning Experience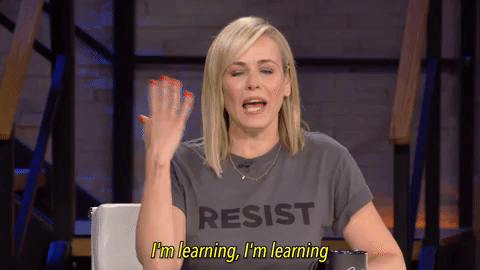 Some of the most successful people in the world failed more than once in their lives and it's nothing to be ashamed of. If it takes you a few tries to find your rhythm, that's okay, take that failure and learn from it by not making the same mistakes again. If everything comes easy, you won't appreciate it as much because there is often beauty in the struggle.
3

.

Have A Clear Vision Of What You Want To Achieve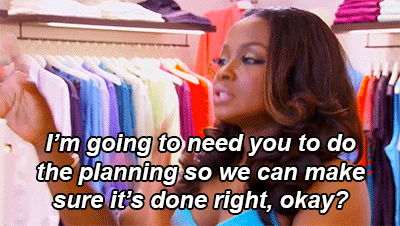 If you have a clear vision of exactly what it is that you want to achieve from the very beginning, it makes things a lot easier. Write your vision down, say a personal mantra to yourself, or visualize yourself getting exactly what you want. These are all ways to fine-tune your vision of success while you're still in the process of making it a reality.
4

.

Pace Yourself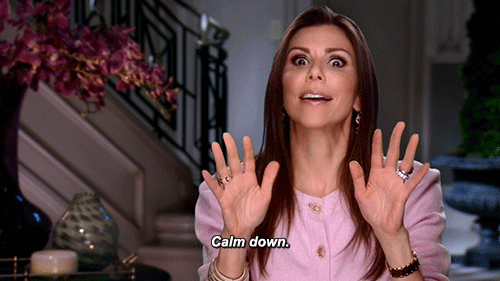 Slow down, you don't have to do everything a warp speed. Putting a time limit on things can easily make you feel worse about stepping outside your comfort zone because if you don't hit certain milestones within a specific time frame, you'll feel like a failure. Instead, pace yourself by setting smaller, realistic goals to achieve that are doable for you and your endgame.
5

.

Filter Out Doubt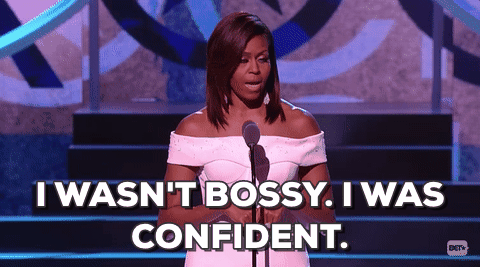 Doubt can come from all sides when you decide to step outside your box. From your family/friends, co-workers, or even yourself, doubt has a way of polluting your process. Try to block it out and focus on positivity and why you're doing this in the first place. Believe in yourself even when it gets hard because those are the moments when doubt likes to filter in the most.
6

.

Put A Support System In Place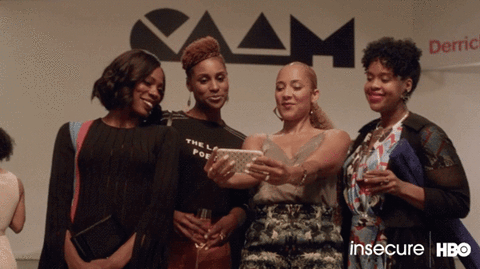 As much as we all like to think we can conquer any and everything on our own, there is nothing wrong with asking for guidance, advice, or help. Implement a support system to help you as you transition to something new. Ask those who have done it before what their process was like, call on your most supportive loved ones to pick you back up when you want to throw in the towel. Simply surround yourself with as much positivity as possible.
7

.

Remember Why You're Doing It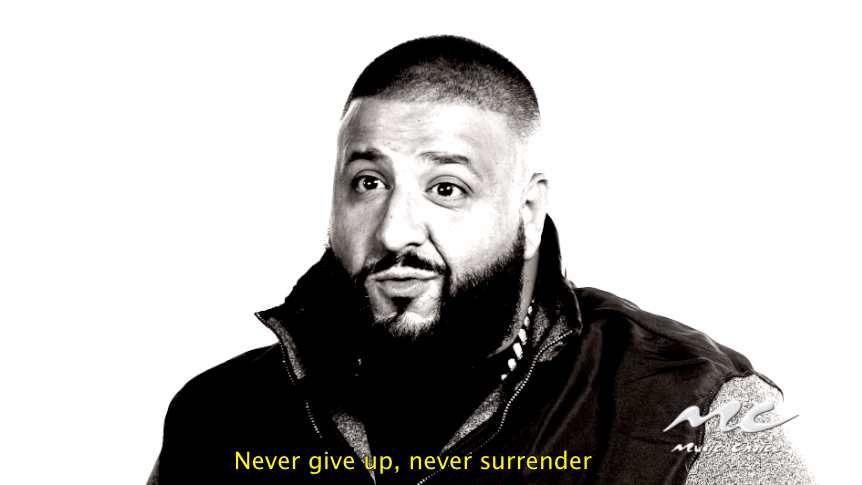 In those moments when you want to give up and revert back to your old routine, remember why you wanted to step outside your comfort zone in the first place. That will help give you the motivation you need to see things through to the end.
Featured image by DISRUPTIVO on Unsplash
Summer vacation season is in full effect and that means if you haven't already started, now is the time to start planning that ultimate summer getaway with your girls. Long before last summer's hit movie, girls' trips were an annual celebration of sisterhood, memories, and turning up to full capacity.
If it's been a hectic six months and you're in desperate need for some rest and relaxation with all the members of your girl squad, we have some destination choices you're sure to love. There's a little something for everyone, including wine-tasting, islands, beaches, and nightlife. Since many of us only take one to two vacations a year, it's important to make each experience a worthwhile collection of celebration, fun, and new adventures.
Check out our list of the best summer vacation destinations for you and your girls—and let us know where you plan to go this summer!
1

.

New Orleans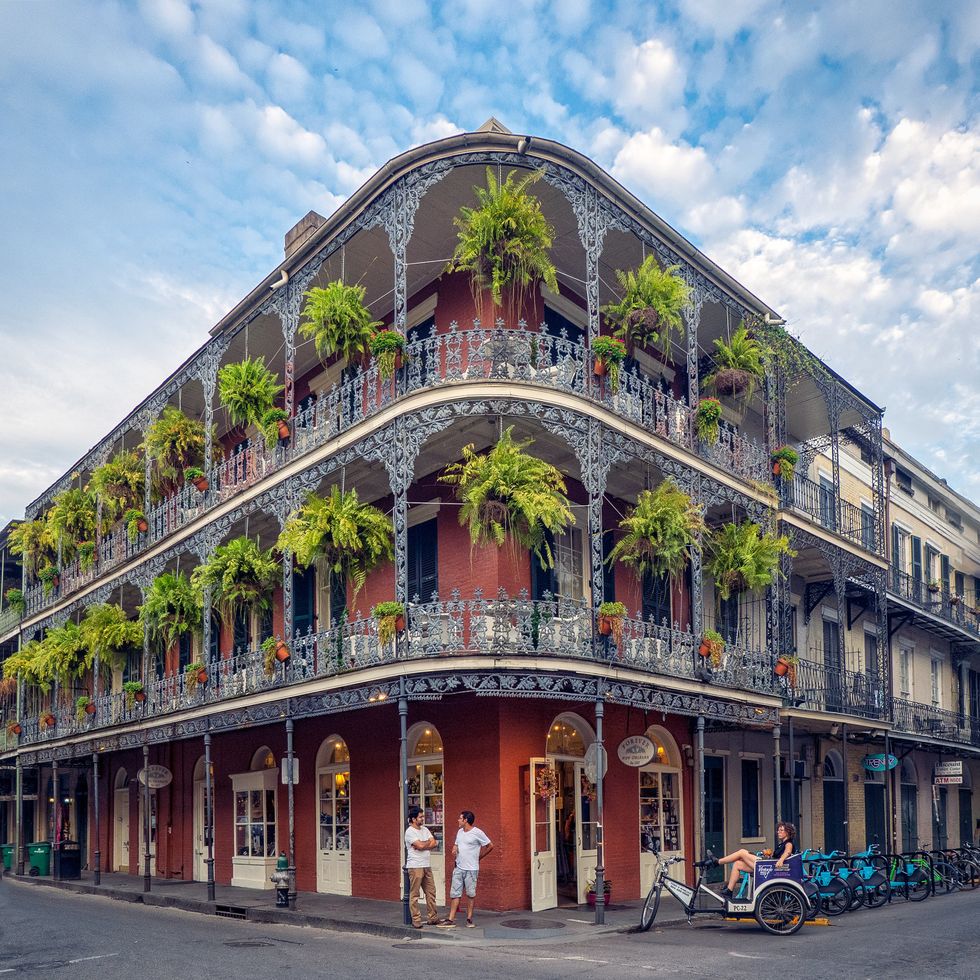 brown and gray 3-story buildingPhoto by
Rosie Kerr
on
Unsplash
This was a no-brainer for a spot on our list! After the huge success of last year's hit film Girls Trip, groups of girlfriends galore were planning their next vacation to NOLA as soon as they left the theater. New Orleans has practically everything you need to have an amazing vacation experience with your girls. There's the NOLA nightlife, the rich cultural history, irresistible food, and knowing you're in one of the last places in the country that truly appreciates the beauty of jazz.
2

.

Turks and Caicos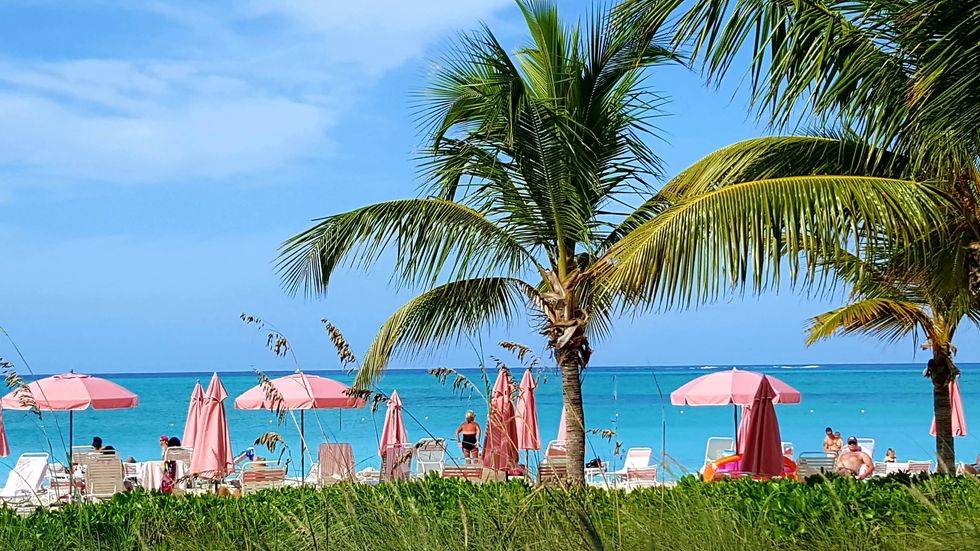 green palm tree near seashorePhoto by
Libby Giambrone
on
Unsplash
​There are many island locales to visit where you're sure to have a great time, however there is something to be said for a place that's a little less popular. This sentiment is exactly why Turks and Caicos should be a strong contender for your next girls trip experience. The beaches are literally breathtaking, with miles of crystal clear blue waters and gorgeous white sand. The fresh seafood is heavenly and the overall laid back atmosphere is ideal for plenty of relaxing days and nights.
3

.

Napa Valley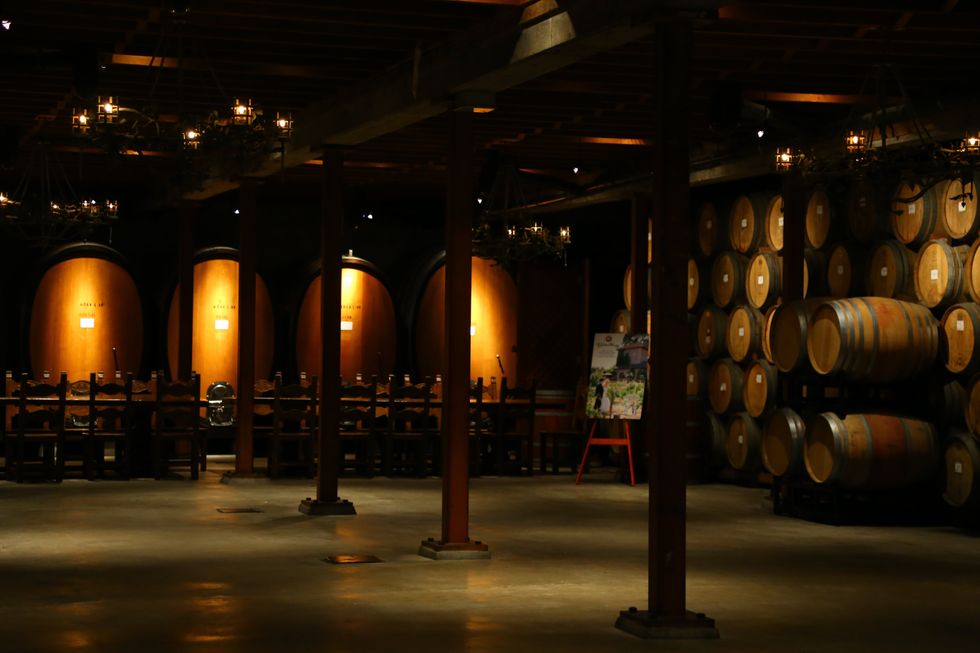 Photo by
Alexander Gamanyuk
on
Unsplash
We all have those friends in our group who claim to be the ultimate wine connoisseur, so a vacation to the vino-lover's paradise, Napa Valley, is the perfect destination. There is always time for wine, especially while on vacation, so deep-diving into the Napa vineyards is a win-win situation. From wine tours and unlimited tastings to exquisite cuisine and picturesque vineyard views, Napa is where the grown-ups go to get away from it all.
4

.

Las Vegas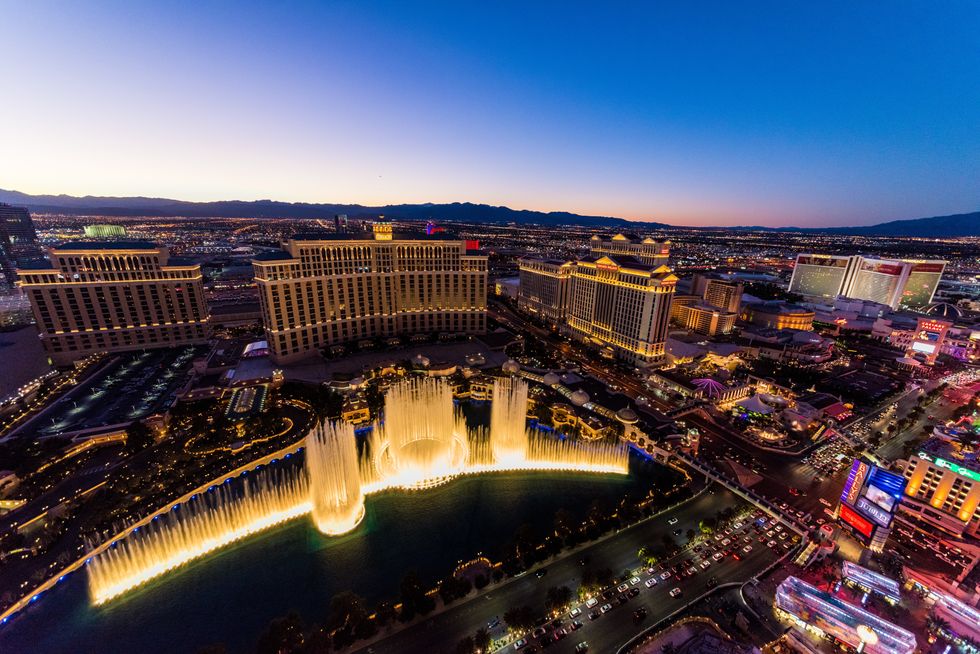 bird's-eye view photography of concrete high-rise buildingsPhoto by
Ken Yam
on
Unsplash
When the turn up is real and experiencing lituations is the ultimate goal, there's only one place to go and you already know what it is…Vegas baby! You and your girls are guaranteed to make memories, bad decisions, and have enough secrets between each other to last a lifetime after a Las Vegas vacation. In Vegas, partying is the main goal, so rest up, drink your water, and brace yourself for more fun than you can handle.
5

.

Cancun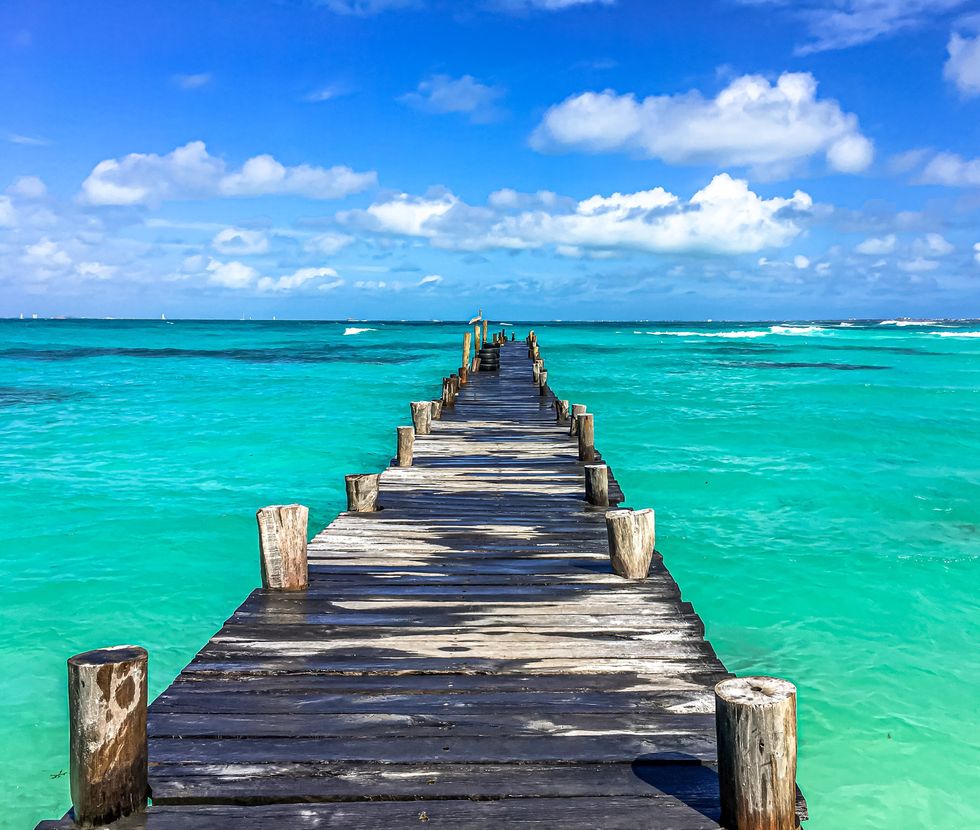 dock during daytimePhoto by
Andreas M
on
Unsplash
Hugely popular for spring break and honeymoons, Cancun is also one of the best places for a girlfriend getaway to rival many others. Most people who visit Cancun once likely return and it's obvious why. The sun, sand, culture, and food are enough to keep you pretty satisfied, but it's the nightlife activities where you and your girls will have the best time.
6

.

Jamaica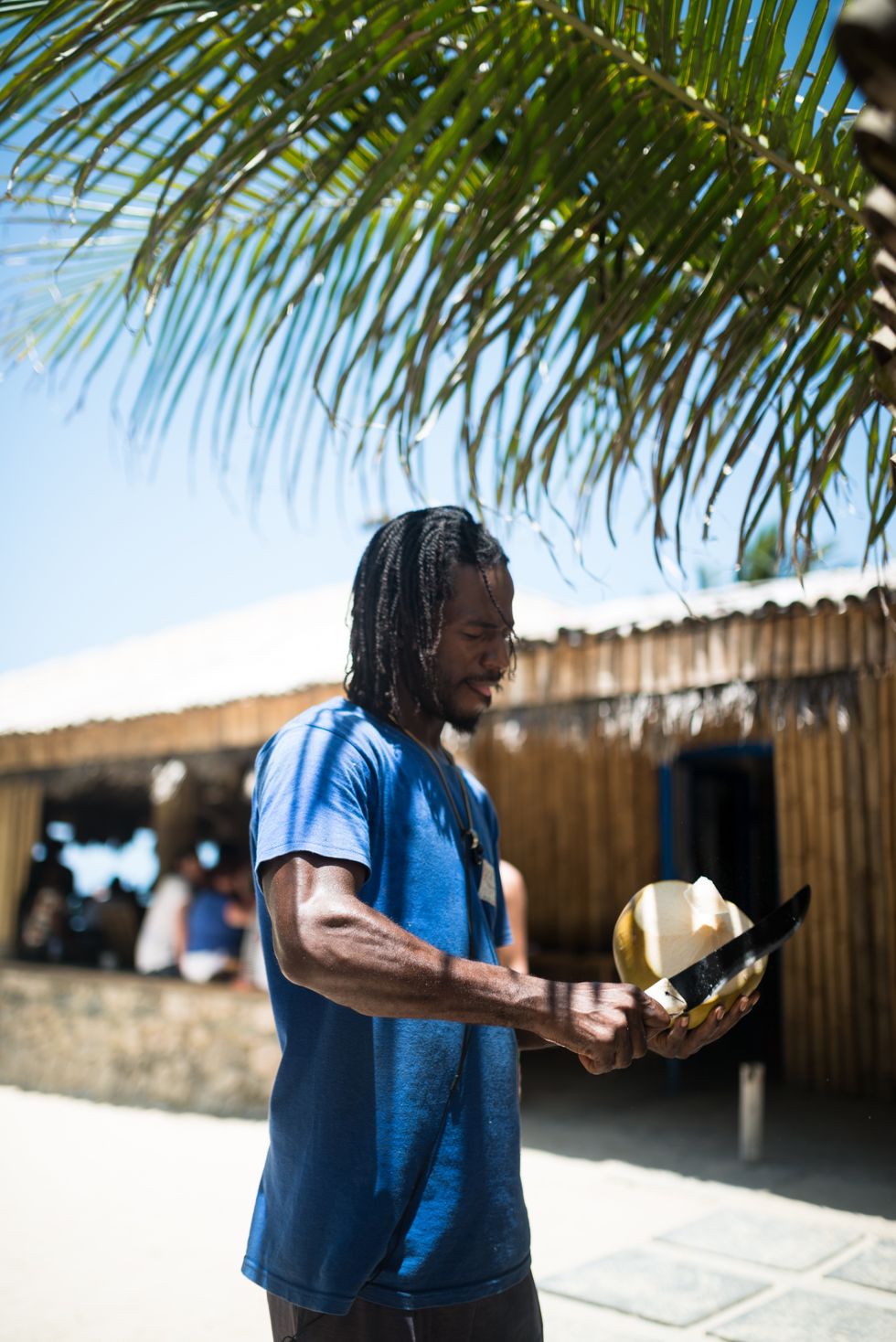 man peeling coconutPhoto by
Kevin Sanon
on
Unsplash
What's better than being surrounded by enough melanin to last a lifetime? Not much, which is why vacationing in Jamaica is an absolute must. Beautiful black people all around, coupled with an unlimited offering of Caribbean food and music, is the setting for a girls trip that might actually have you staying longer than you anticipated.
7

.

Miami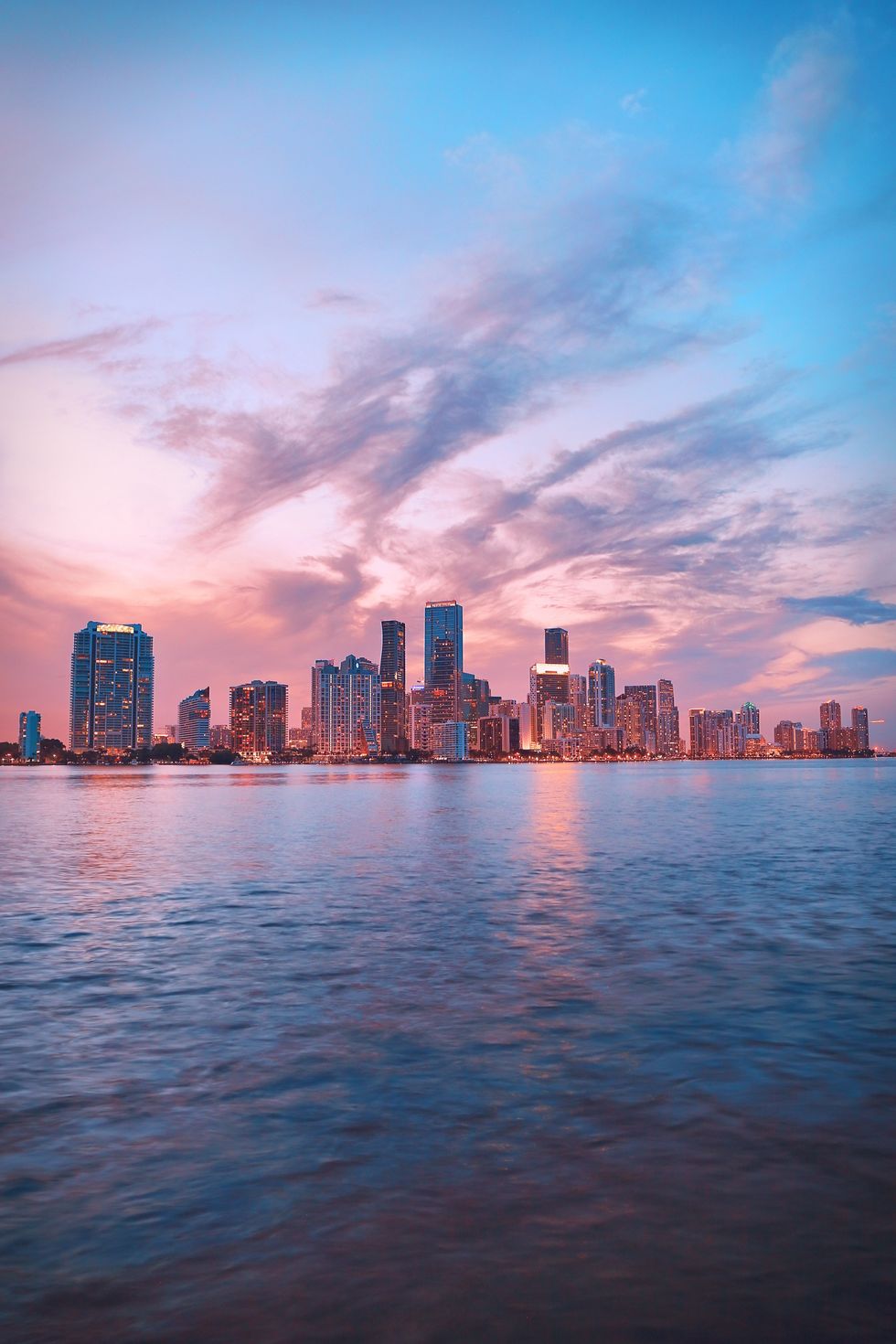 body of water near of city high-rise buildingsPhoto by
Muzammil Soorma
on
Unsplash
When you want a quick and easily accessible summer beach experience, a girls' vacation to Miami is the way to go. Their weather is practically paradise and you might damage the strip on your debit card courtesy of all the shopping available.
8

.

Hilton Head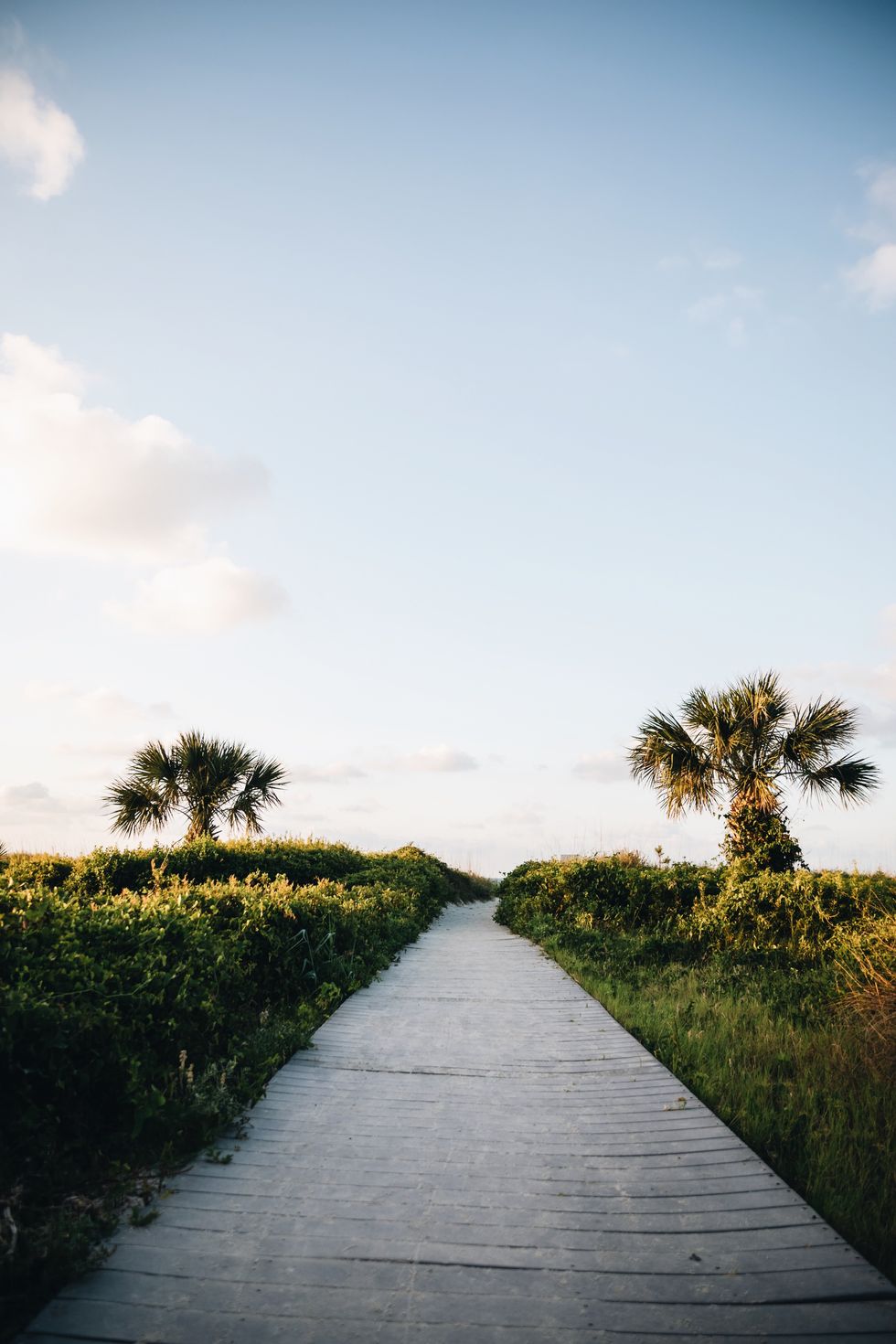 gray concrete pathway between green grass field under gray sky during daytimePhoto by
Mitchell Hartley
on
Unsplash
This South Carolina island has the perfect combination of southern charm, gorgeous views, and a relaxing experience you likely won't expect, but will definitely embrace. If hard partying full of hangovers is not for you and your girlfriends, this vacation spot offers a nice change of pace—with peace of mind to match.
9

.

Bahamas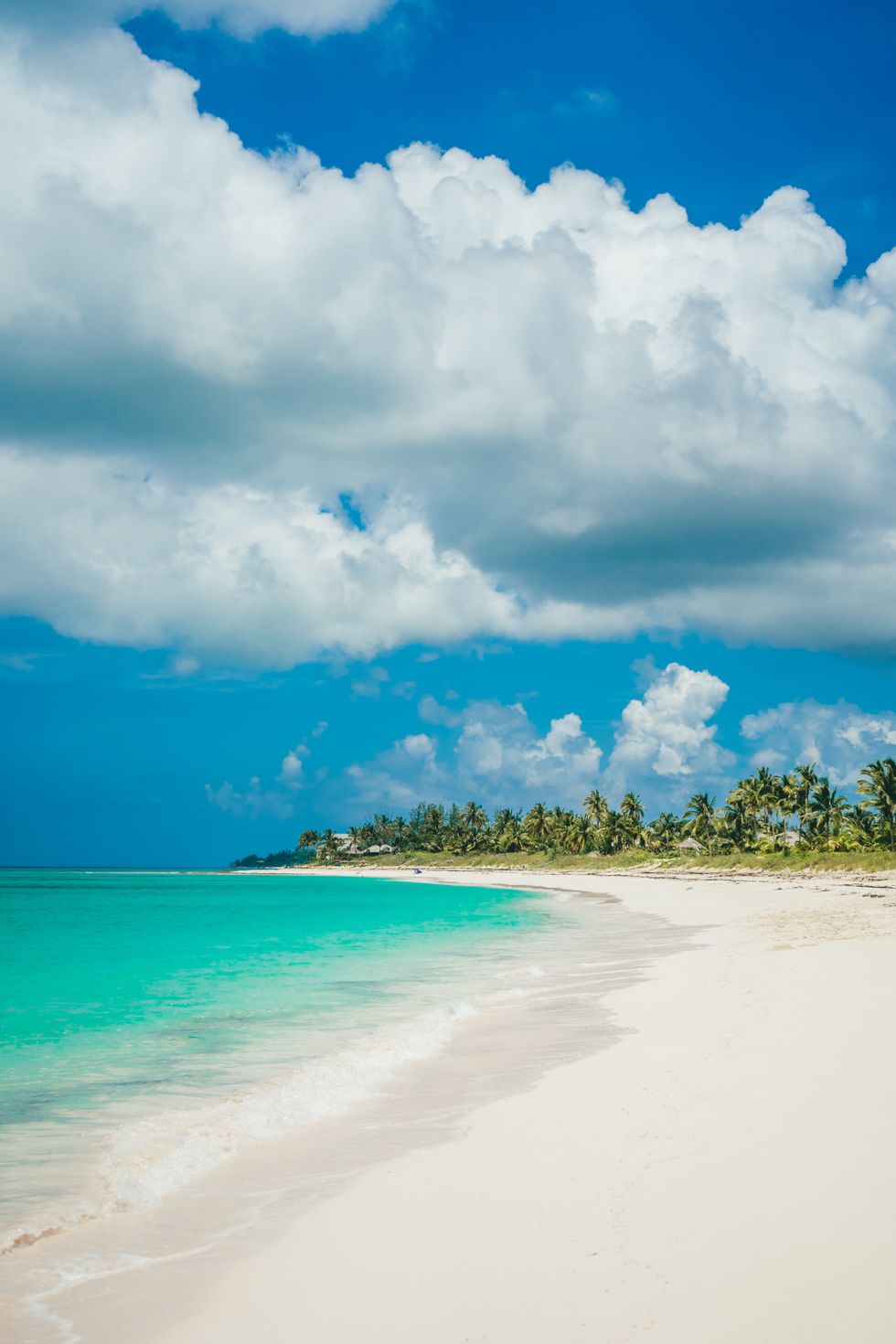 seashore during daytimePhoto by
Cristofer Jeschke
on
Unsplash
You can always count on the Bahamas to provide a good time, including a girls' trip. Soak up all the sun you can handle, as you and your girls make sunset memories while posing for the 'gram. When the drinks start flowing and the island vibes reach a fever pitch, that's when you know you're in paradise.
10

.

 Hawaii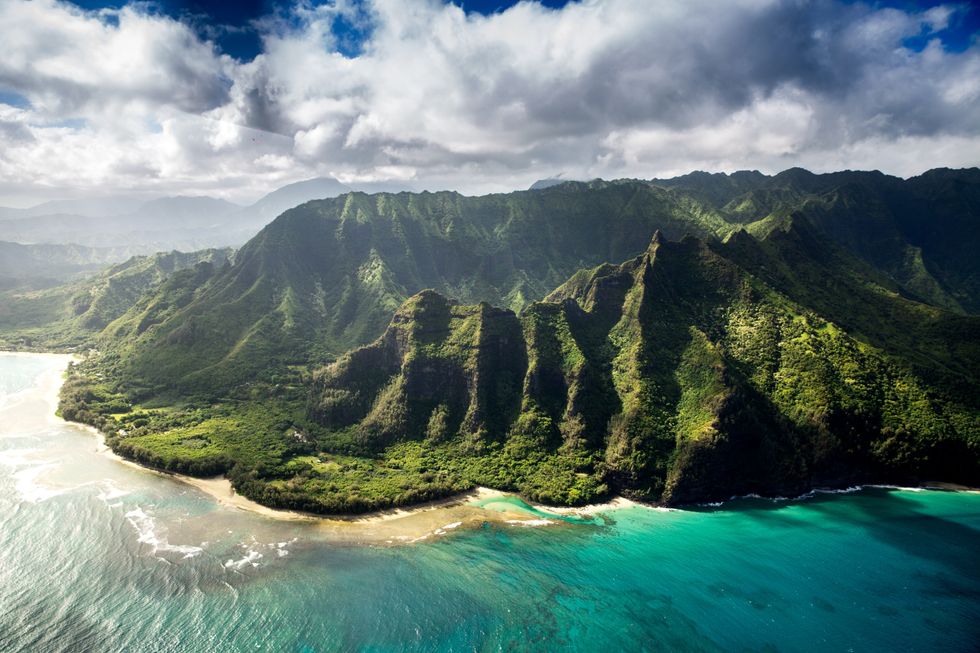 aerial photography of green mountain beside body of water under white skyPhoto by
Braden Jarvis
on
Unsplash
Widely known as the place for lovers, Hawaii is also a beautiful vacation spot for friends to experience together as well. The rich culture is apparent from the moment you land and it continues until you say goodbye. The cuisine is a once-in-a-lifetime experience, but it's the overwhelming amount of beauty that surrounds you and your girls that makes it worthy.
Want more stories like this? Check out these xoNecole related reads:

5 "Friends" Who Need to Be Excluded From Your Next Girls Trip

How To Travel The World With A Full-Time Job
4 Affordable Bucket List Travel Destinations You Can Do On Any Budget

Featured image by Getty Images
You've got your education, your dream job, the love of your life, your family, and you look better than ever…so why are you still so unhappy? It's a question that many women find themselves asking and the answer is not always immediately available. On paper, you've seemingly checked off everything on life's to-do list, but somehow you're still left with feelings of unfulfillment, restlessness, and even depression.
We often stress about making it, but never really discuss what happens once you get there.
There are a few factors that can make someone still feel unhappy after achieving everything they set out to do. Perhaps the dreams you had and conquered weren't yours at all, but someone else's dreams for you instead. Or maybe you were simply doing what you thought you should, as dictated by society's standards.
Regardless of the reason, it's important to know that you are certainly not alone, as many also feel the same way. It's kind of like the excitement and anticipation you had when you were a kid on Christmas morning when you couldn't wait to open your new presents—you played with them for a little while, but then you were in search of something else.
One of the easiest ways to tackle this feeling head on is to find out just exactly what it is that will make you happy, not anyone else.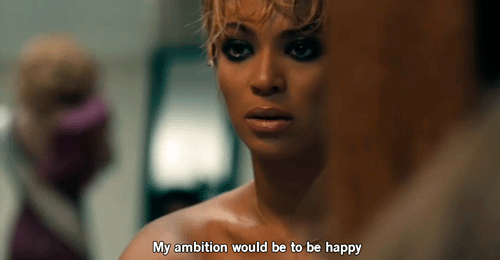 Write down a list of your true passions and desires that have absolutely nothing to do with the life you're currently living. Once you write them down, it allows you to visualize making them a reality. Also, don't be afraid to change things up if your heart is no longer in it. If your job, relationship, financial situation, or even the way you look, are no longer serving you in a healthy and productive way it may be time to reevaluate some things or let them go entirely.

Since we live in the social media era where appearance matters more than reality, it can easily cause you to get caught up in the current climate of blurred reality lines. You don't need to put on for anyone and the only person's approval you should seek is your own. You read stories all the time about how someone left a lucrative corporate job to embrace their true passion, but while many may not understand it because they're looking at the flash, they fail to realize that all that glitters is definitely not gold.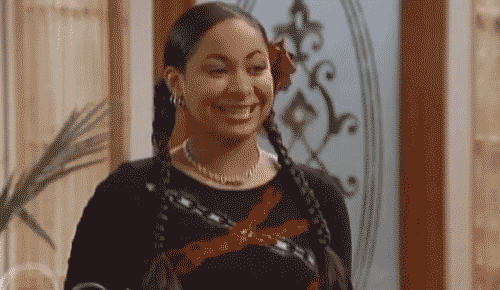 The question really comes down to this: do you want to be happy on paper or do you want to really be happy? Whatever your answer is make sure that you come to it on your own terms—not those that were created for you by someone else.

If you find yourself having trouble answering that question, here are some easy ways you can reignite your passion and reinvigorate your life.
Make Your Passion a Reality: Whether you have one specific thing you're passionate about or many, strive to bring them to fruition. By zeroing in on things that truly matter to you and feed your soul, you will gain a new sense of purpose in life and feel more complete.
Schedule Time for Self-Care: Your physical, mental, and emotional well-being is essential to you being happy and feeling whole. It's easy to put yourself last, but when you are seeking a renewed fulfillment to life, one of the first things to do is to take care of yourself.
Understand What Your Happiness Looks Like: Individual happiness is not one size fits all, it's something that should be tailor-made for each person. While those around you may think that your current situation should make you happy, you have to understand what your version of happiness is. Maybe it's living a more balanced or minimalistic life, or perhaps filling your life with helping others. Whatever it is, embrace your happiness without focusing on the judgment of others.
Surround Yourself With Support: When deciding to embark on a new life path you may not have a ton of support, but as long as you can find at least one person who supports and understands your journey, you'll be fine. Also, you'll likely find new friends along the way who encourage you in ways that you never thought of.
Embrace Your Mistakes: When seeking out your life's purpose and true passion, it's completely normal to make mistakes and have some failures along the way. Adversity makes you stronger, so when you reach your final destination of happiness, it will be even sweeter because you know the challenges you faced to get there.
Featured image by Getty Images
Viola Davis has proven time and time again why she is among one of the best actresses in all of Hollywood.
Whether she's commanding your weekly attention on the hit ABC drama How To Get Away With Murder or winning an Academy Award for her exhilarating turn in 2016's Fences, Davis consistently knocks it out the park with every performance.
This fall, fans are in for a treat as Davis leads an impressive female cast in the highly-anticipated film Widows, from 12 Years A Slave director Steve McQueen. The upcoming film's first trailer has just been released and it's safe to say, you've never seen Viola Davis in a role quite like this one.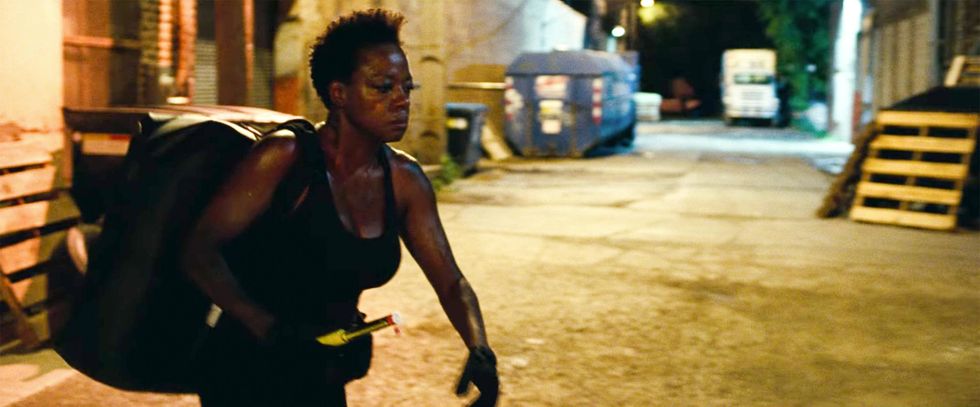 Widows/FOX
The film's synopsis sounds like it could be one of the year's most memorable offerings. A remake of the 1980s British TV series of the same name, Widows is set in contemporary Chicago and follows the story of four women with nothing in common except a debt left behind by their dead husbands' heist attempt. Tensions build when Veronica (Davis), Alice (Elizabeth Debicki), Linda (Michelle Rodriguez), and Belle (Cynthia Erivo) take their fate into their own hands and conspire to forge a future on their own terms.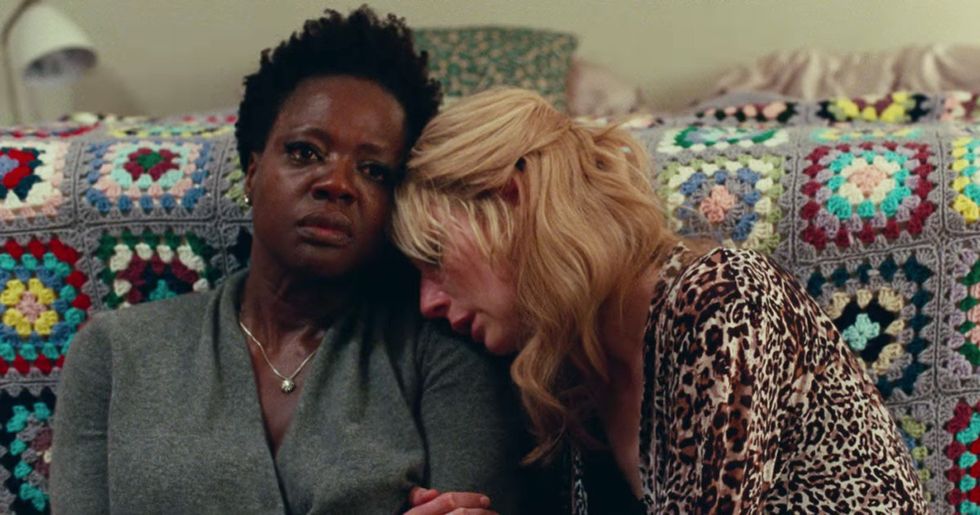 Widows/FOX
The film also stars Liam Neeson, Daniel Kaluuya, Brian Tyree Henry, Andre Holland, Colin Farrell, and Robert Duvall. Kaluuya and Henry are coming off two of the year's biggest hits in film and television respectively, starring in Black Panther (Kaluuya) and FX's Atlanta (Henry).
Widows hits theaters November 16. You can check out the official trailer and images from Widows below:
Featured image via Widows/FOX