---
Whether you call it cinnamon, cooper, or pumpkin spice, there's no doubt about how beautiful this fall trend is. A spiced-up version of a redhead, this color is fun, fresh and a needed break from our dreary reality. Hair is an expression and by changing it up, you're bound to change your mood. And let's face it, we all need a serious mood boost right now.
Black women are the blueprint for a lot, and that's especially true when speaking about hair. If there's a trend, a black woman started it. Reminiscent of IT-girls of the 80's and early 90's, a la Lil' Kim, cinnamon-colored hair exudes confidence while remaining flamboyant. In more recent years, we've seen celebrities like Rihanna, SZA, and Teyona Taylor rock the red tresses effortlessly.
There's something about this tone on brown skin that elevates any look. Our hair, the texture, the vibrance, the flexibility; every bit made for the creative beauty world we're in today. You don't have to wait until your next costume party to wear red, either. The look is quickly becoming the go-to hair trend for the season.

Spice it up with braids, or keep it cute in kinky curls. No matter the texture or style, this color is the perfect statement for any black woman. It's vibrant, bold , and perfect for the dropping temperatures.
We rounded up the best of the best from Instagram.
Annisa LiMara
Nima
Anna Duncan
Kendra
Nyane
Kayla Brielle
Join our xoTribe , an exclusive community dedicated to YOU and your stories and all things xoNecole. Be a part of a growing community of women from all over the world who come together to uplift, inspire, and inform each other on all things related to the glow up. We drop xoNecole events and special opportunities into our Tribe first.
Featured image by Annisa LiMara for xoNecole.com
Courtney Simpson
Courtney is a contributing writer, based in Puerto Rico by way of Tennessee. Interested in the intersection of fashion and culture, she has an affinity for fashion, empowerment, and really good tacos. Keep up with her on Instagram (@hautecourtxo).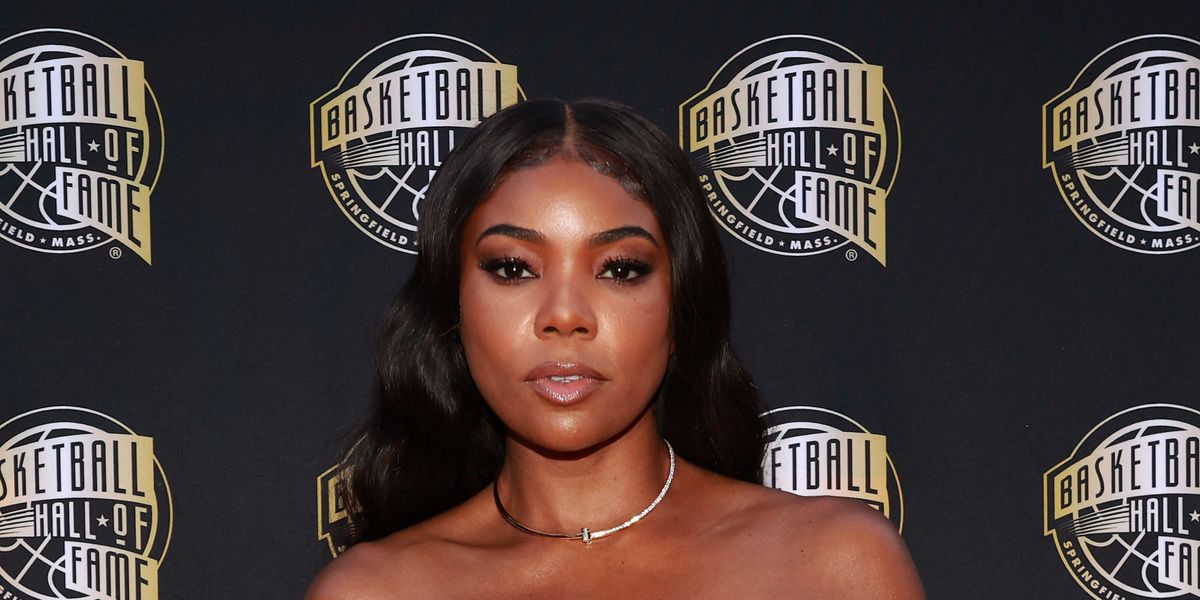 Whenever Gabrielle Union graces the movie screen, she immediately commands attention. From her unforgettable scenes in films like Bring It On and Two Can Play That Game to her most recent film, in which she stars and produces Netflix's The Perfect Find , there's no denying that she is that girl.
Off-screen, she uses that power for good by sharing her trials and tribulations with other women in hopes of helping those who may be going through the same things or preventing them from experiencing them altogether. Recently, the Flawless by Gabrielle Union founder partnered with Clearblue to speak at the launch of their Menopause Stage Indicator, where she also shared her experience with being perimenopausal.
In a xoNecole exclusive, the iconic actress opens up about embracing this season of her life, new projects, and overall being a "bad motherfucker." Gabrielle reveals that she was 37 years old when she was diagnosed with perimenopause and is still going through it at 51 years old. Mayo Clinic says perimenopause "refers to the time during which your body makes the natural transition to menopause , marking the end of the reproductive years."
"I haven't crossed over the next phase just yet, but I think part of it is when you hear any form of menopause, you automatically think of your mother or grandmother. It feels like an old-person thing, but for me, I was 37 and like not understanding what that really meant for me. And I don't think we focus so much on the word menopause without understanding that perimenopause is just the time before menopause," she tells us.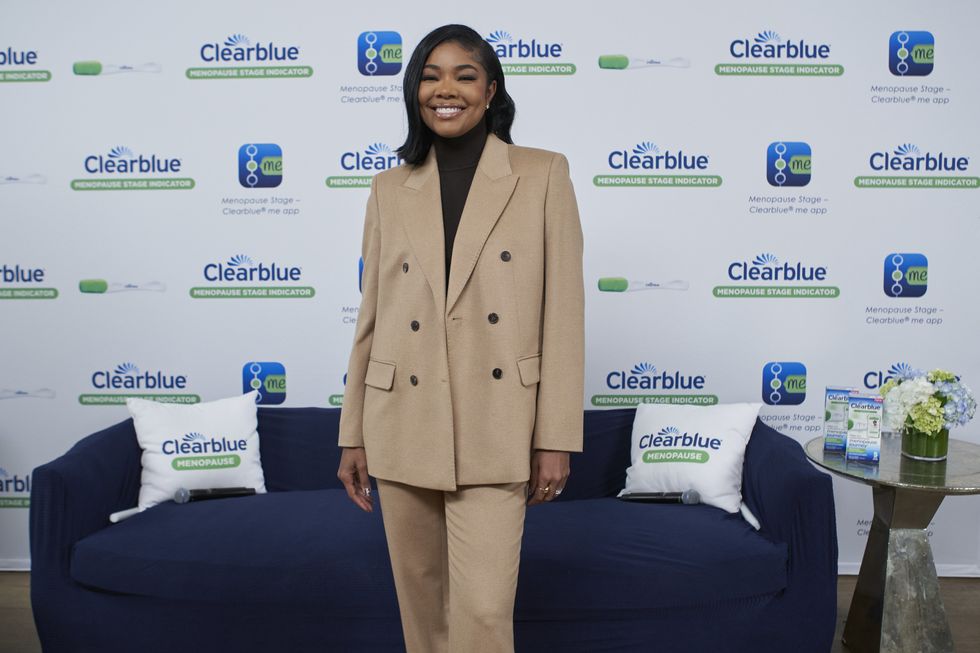 Gabrielle Union
Photo by Brian Thomas
"But you can experience a lot of the same things during that period that people talk about, that they experienced during menopause. So you could get a hot flash, you could get the weight gain, the hair loss, depression , anxiety , like all of it, mental health challenges , all of that can come, you know, at any stage of the menopausal journey and like for me, I've been in perimenopause like 13, 14 years. When you know, most doctors are like, 'Oh, but it's usually about ten years, and I'm like, 'Uhh, I'm still going (laughs).'"
Conversations about perimenopause, fibroids, and all the things that are associated with women's bodies have often been considered taboo and thus not discussed publicly. However, times are changing, and thanks to the Gabrielle's and the Tia Mowry 's, more women are having an authentic discourse about women's health. These open discussions lead to the creation of more safe spaces and support for one another.
"I want to be in community with folks. I don't ever want to feel like I'm on an island about anything. So, if I can help create community where we are lacking, I want to be a part of that," she says. "So, it's like there's no harm in talking about it. You know what I mean? Like, I was a bad motherfucker before perimenopause. I'm a bad motherfucker now, and I'll be a bad motherfucker after menopause. Know what I'm saying? None of that has to change. How I'm a bad motherfucker, I welcome that part of the change. I'm just getting better and stronger and more intelligent, more wise, more patient, more compassionate, more empathetic. All of that is very, very welcomed, and none of it should be scary."
The Being Mary Jane star hasn't been shy about her stance on therapy . If you don't know, here's a hint: she's all for it, and she encourages others to try it as well. She likens therapy to dating by suggesting that you keep looking for the right therapist to match your needs. Two other essential keys to her growth are radical transparency and radical acceptance (though she admits she is still working on the latter).
"I was a bad motherfucker before perimenopause. I'm a bad motherfucker now, and I'll be a bad motherfucker after menopause. Know what I'm saying? None of that has to change. How I'm a bad motherfucker, I welcome that part of the change."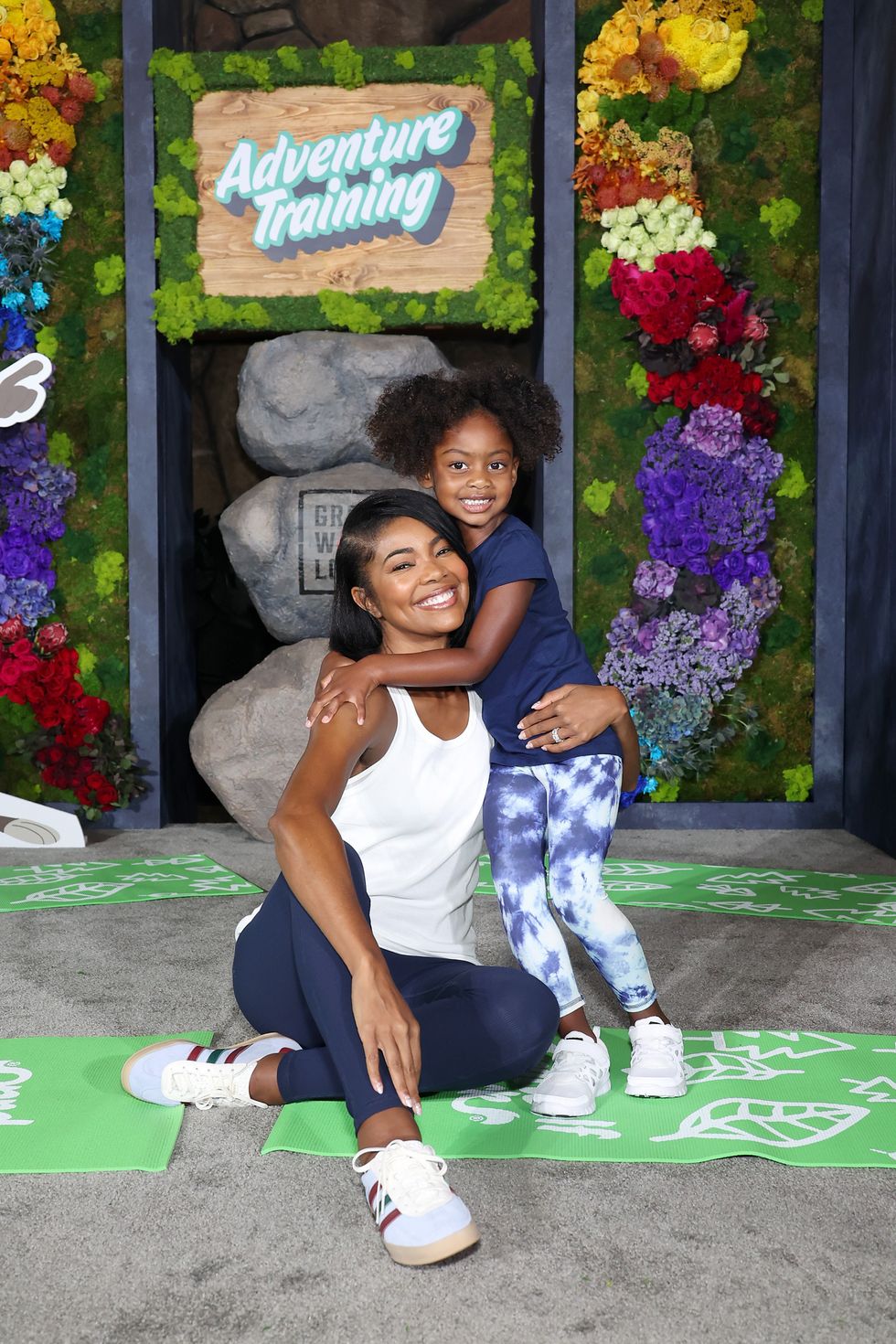 Gabrielle Union and Kaavia Union-Wade
Photo by Monica Schipper/Getty Images
"I hope that a.) you recognize that you're not alone. Seek out help and know that it's okay to be honest about what the hell is happening in your life. That's the only way that you know you can get help, and that's also the only other way that people know that you are in need if there's something going on," she says, "because we have all these big, very wild, high expectations of people, but if they don't know what they're actually dealing with, they're always going to be failing, and you will always be disappointed. So how about just tell the truth, be transparent, and let people know where you are. So they can be of service, they can be compassionate."
Gabrielle's transparency is what makes her so relatable, and has so many people root for her. Whether through her TV and film projects, her memoirs, or her social media, the actress has a knack for making you feel like she's your homegirl. Scrolling through her Instagram, you see the special moments with her family, exciting new business ventures , and jaw-dropping fashion moments. Throughout her life and career, we've seen her evolve in a multitude of ways. From producing films to starting a haircare line to marriage and motherhood , her journey is a story of courage and triumph. And right now, in this season, she's asking, "What's next?"
"This is a season of discovery and change. In a billion ways," says the NAACP Image Award winner. "The notion of like, 'Oh, so and so changed. They got brand new.' I want you to be brand new. I want me to be brand new. I want us to be always constantly growing, evolving. Having more clarity, moving with different purpose, like, and all of that is for me very, very welcomed."

"I want you to be brand new. I want me to be brand new. I want us to be always constantly growing, evolving. Having more clarity, moving with different purpose, like, and all of that is for me very, very welcomed."
She continues, "So I'm just trying to figure out what's next. You know what I mean? I'm jumping into what's next. I'm excited going into what's next and new. I'm just sort of embracing all of what life has to offer."
Look out for Gabrielle in the upcoming indie film Riff Raff , which is a crime comedy starring her and Jennifer Coolidge, and she will also produce The Idea of You , which stars Anne Hathaway.
Feature image by Mike Lawrie/Getty Images

Over 6 million Americans are currently living with Alzheimer's, and it is anticipated that by 2050, this number will almost double. With staggering rates of this disease impacting senior citizens and the families caring for them, the need to boost awareness around this neurological condition is greater now, more than ever.
November is Alzheimer's Awareness Month , which presents an opportunity to educate the public about Alzheimer's disease and increase understanding of its causes, symptoms, and impact on individuals and families with loved ones who have or could develop the condition in the future.
What Is Alzheimer's Disease?
According to the CDC , Alzheimer's disease, the most prevalent form of dementia, is a progressive condition starting with mild memory loss and potentially advancing to an inability to engage in conversation and respond to the surroundings.
The disease impacts areas of the brain responsible for thought, memory, and language, significantly hindering a person's capacity to perform daily activities.
The exact cause of Alzheimer's is not fully understood , but it is believed to involve a combination of genetic, environmental, and lifestyle factors.
Warning Signs and Symptoms of Alzheimer's
The warning signs of Alzheimer's disease can differ among individuals and typically emerge gradually. While Alzheimer's is not a normal aspect of aging , age is the best-known risk factor for Alzheimer's disease. Memory problems commonly represent one of the initial indicators of Alzheimer's disease and related dementias, especially if they worsen over time.
In addition to this, Healthline notes that symptoms of Alzheimer's disease may show up as one or more of the following:
Alterations in mood, personality, or behavior.
Disruption of daily life due to memory loss, like becoming disoriented in familiar surroundings or repeating questions.
Difficulty in accomplishing routine tasks at home, work, or during leisure activities.
Diminished or impaired judgment.
Misplacement of items with an inability to retrace steps to locate them.
Who Does ​​Alzheimer's Affect?
The prevalence of Alzheimer's in the United States is rapidly increasing, with an estimated 6.7 million among those aged 65 and older in 2023 . Approximately 73% of individuals with Alzheimer's are aged 75 or older, and the overall rate for those aged 65 and older is 1 in 9 (10.7%), according to the Alzheimer's Association .
One out of every three seniors passes away with Alzheimer's or another form of dementia, surpassing the combined mortality of breast cancer and prostate cancer. Elderly Black Americans have approximately twice the likelihood of experiencing Alzheimer's or other forms of dementia compared to elderly white individuals.
Prevention and Support of Alzheimer's Disease
The exact cause of Alzheimer's disease remains unclear, and scientists believe it is likely influenced by multiple factors such as age and family history , but genetics do not determine one's fate or outcome.
There is no cure for Alzheimer's, and caring for a loved one with the disease can take a financial, mental, and emotional strain on the family as the disease progresses. Caregivers face daily challenges, adjusting to changing abilities and behaviors, and as the disease advances, more intensive care is often required.
As more research and awareness spreads around Alzheimer's, taking the proper measures to improve and manage brain cognition is essential. Adopting a healthy lifestyle , including regular physical activity, a nutritious diet , limited alcohol consumption, and not smoking, may lower the risk of developing Alzheimer's disease.
Raising awareness helps reduce the stigma associated with Alzheimer's and related dementias and can foster a more supportive and compassionate community for individuals affected by the disease.
Let's make things inbox official! Sign up for the xoNecole newsletter for daily love, wellness, career, and exclusive content delivered straight to your inbox.
Featured image by Getty Images