One of the best things about social media is that it has effectively given a voice to the voiceless, the underrepresented, and the underserved. This rings especially true for the plus size community. Now, more than ever before, the inclusion of plus sizes bodies is finally being given the platform they deserve—and that has a lot to do with fashion influencers, such as the uber-popular GabiFresh (real name Gabi Gregg.)
---
In a relatively short time, GabiFresh has become one of the leading faces and influential voices of the plus size and body positive communities…and with good reason. She's released multiple swimwear collections for plus size women through a partnership with Swimsuits For All, is the co-founder of her own plus size line PREMME and she just launched her latest lingerie collection with Playful Promises, which is available in sizes US 12-24 and bra sizes US 36-38B-I 40-44C-I.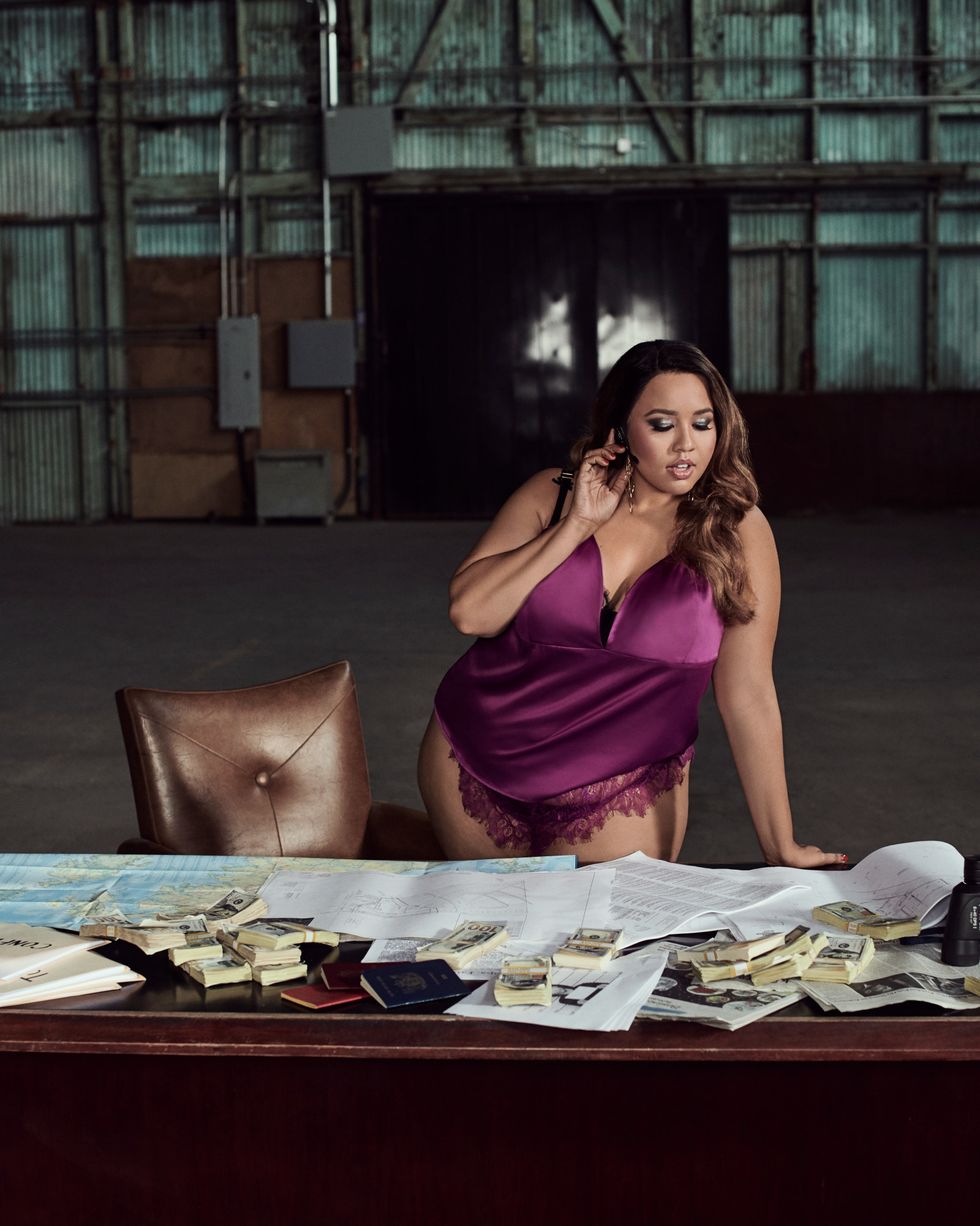 Photo Credit: Michael Kelly
To say she's a busy woman is an understatement.
In celebration of her new lingerie collection, she recently revealed the inspiration behind the line, some of her favorite pieces, why listening to what her fans want is important, how she overcame her own struggles with confidence and more.
Detailing how this lingerie collection differs from her first, Gabi explained:
"It's similar in that I tried to create statement pieces that are hard to find in my size range, but I tried to push things even further by including really unique details and fabrics, like velvet and embellishment. I was going for sultry yet fun, and I think we achieved that. I added new styles like bralettes and basques, and also made sure to inject more color into the collection."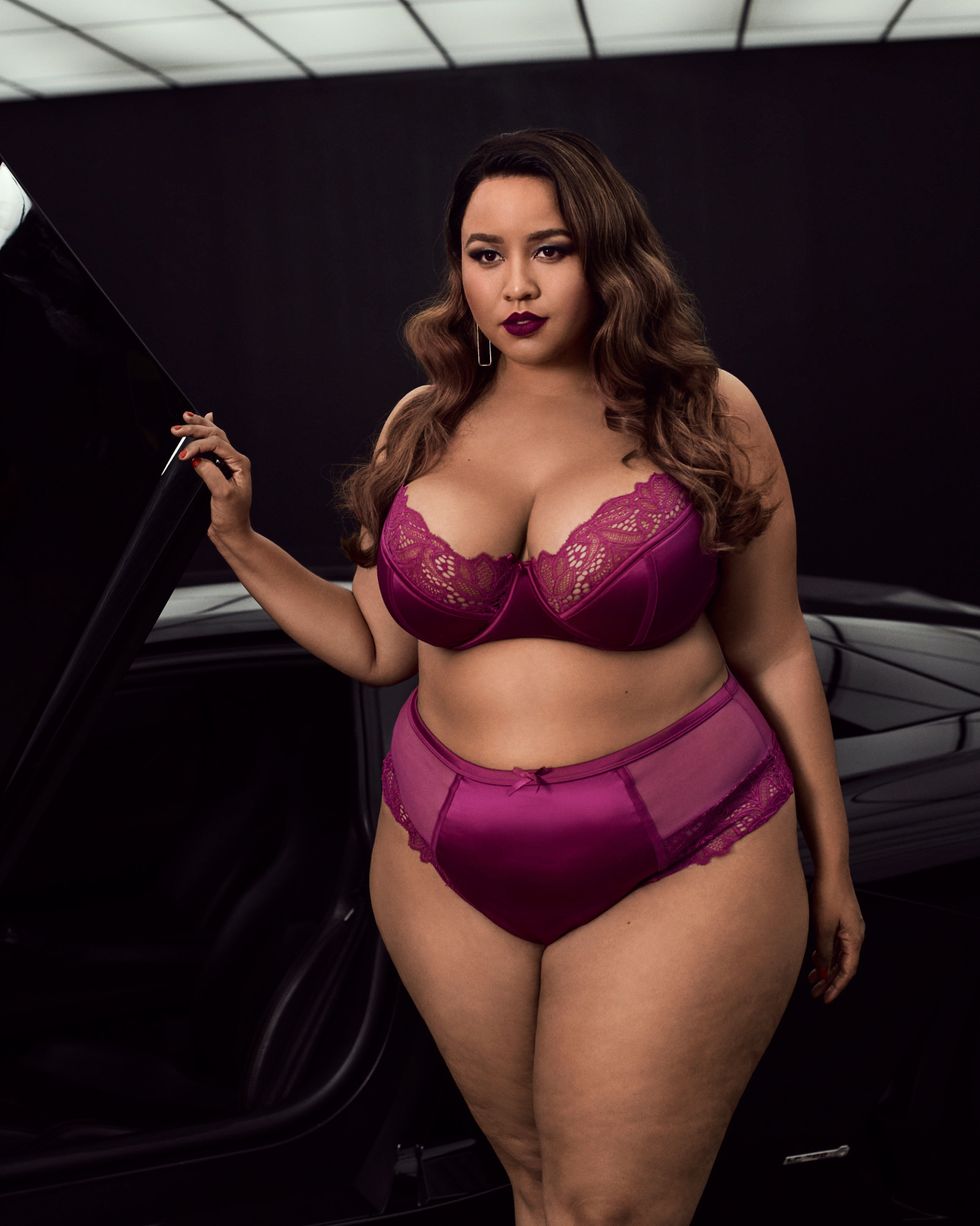 Photo Credit: Michael Kelly
She continued by describing how and where she receives inspiration for her designs, stressing the importance of listening to the wants, needs, and concerns of her customers. She states:
"I try to find ways to translate those street style and celebrity fashion trends into lingerie. I previously didn't own many bralettes because I love structured support, but the comments from my followers about wanting bralettes were overwhelming."
This approach is essential for plus size figures because body types differ so greatly across the spectrum of women.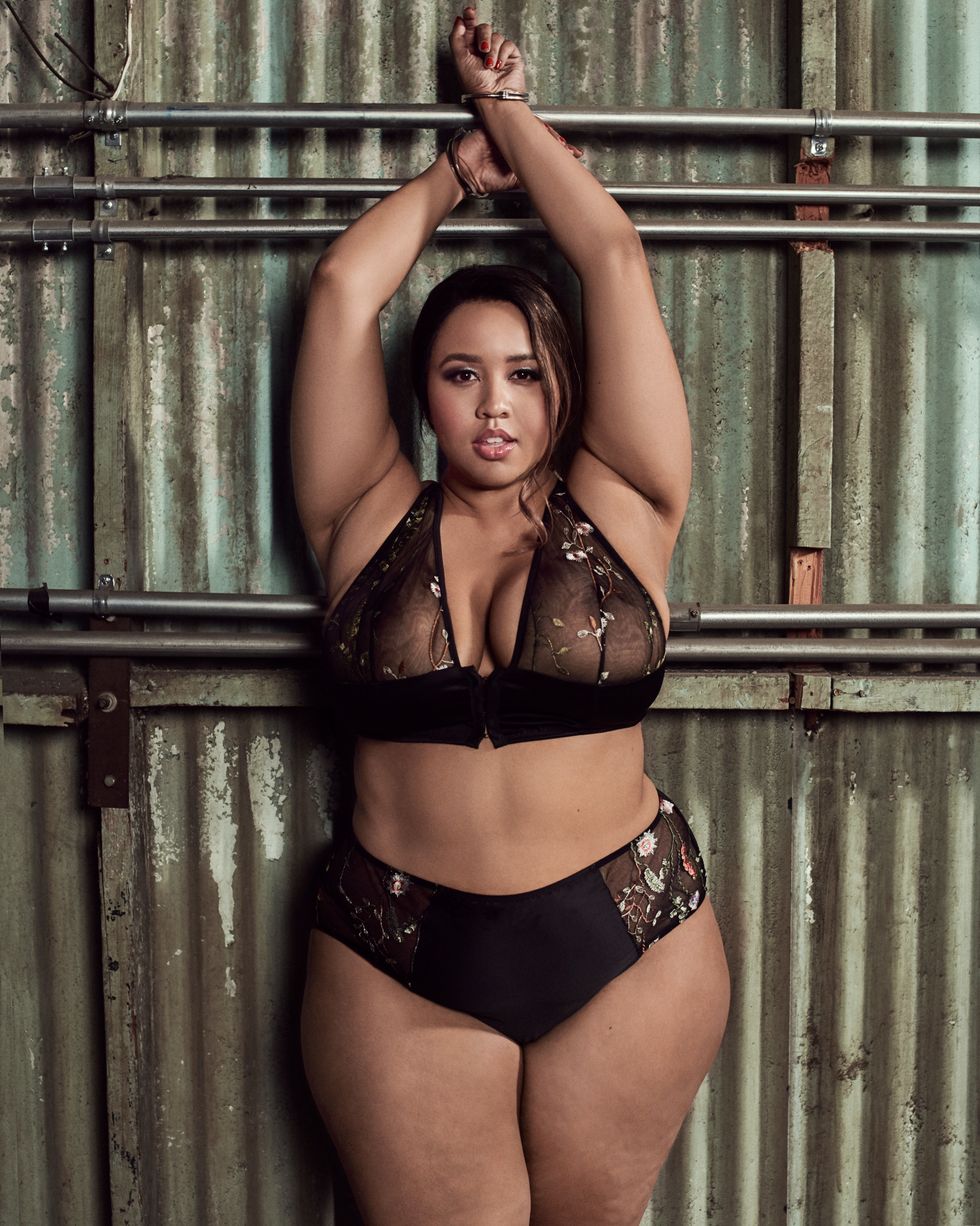 Photo Credit: Michael Kelly
Most importantly, Gabi opened up about her reason for being committed to supplying plus size women with lingerie that not only celebrate their curves, but also gives them the confidence to love themselves despite the often-harsh criticisms the world bestows upon them. She also discussed how she uses her platform to do the exact same thing:
"Things have definitely improved overall when it comes to representation, but it still feels like being my size and both designing and modeling lingerie is pioneering. I never imagined my career would bring me here, but I'm so grateful it has. Feeling liberated and empowered through clothing, swimwear, and lingerie has been such a huge part of my story and being on the other side and giving that opportunity to other women is really exciting and humbling.'
Despite her encouraging success and influence, Gabi didn't hesitate to open up regarding her own struggles with self-confidence throughout her life and how she was finally able to overcome them courtesy of the body positive movement that has also helped many other women:
"I think every woman has struggled with feeling body confident. I definitely went through a period through high school and college of wishing I was thinner and assuming if I lost weight my life would magically improve because that's the idea we're sold. I was never directly bullied, but it's the subtle (and sometimes not-so-subtle) messaging we get as girls growing up in a society with no positive representation… it's feeling left out of cliques or ignored by your crushes because of your size. I gained confidence by finding the body positive movement online in college and seeing other women who looked like me who rejected diet culture. That totally changed my life."
Her new lingerie collection sold out in a mere 48 hours and is currently being restocked, so if you missed your first chance to snag some new, sexy lingerie to highlight your curves, you're getting a second chance.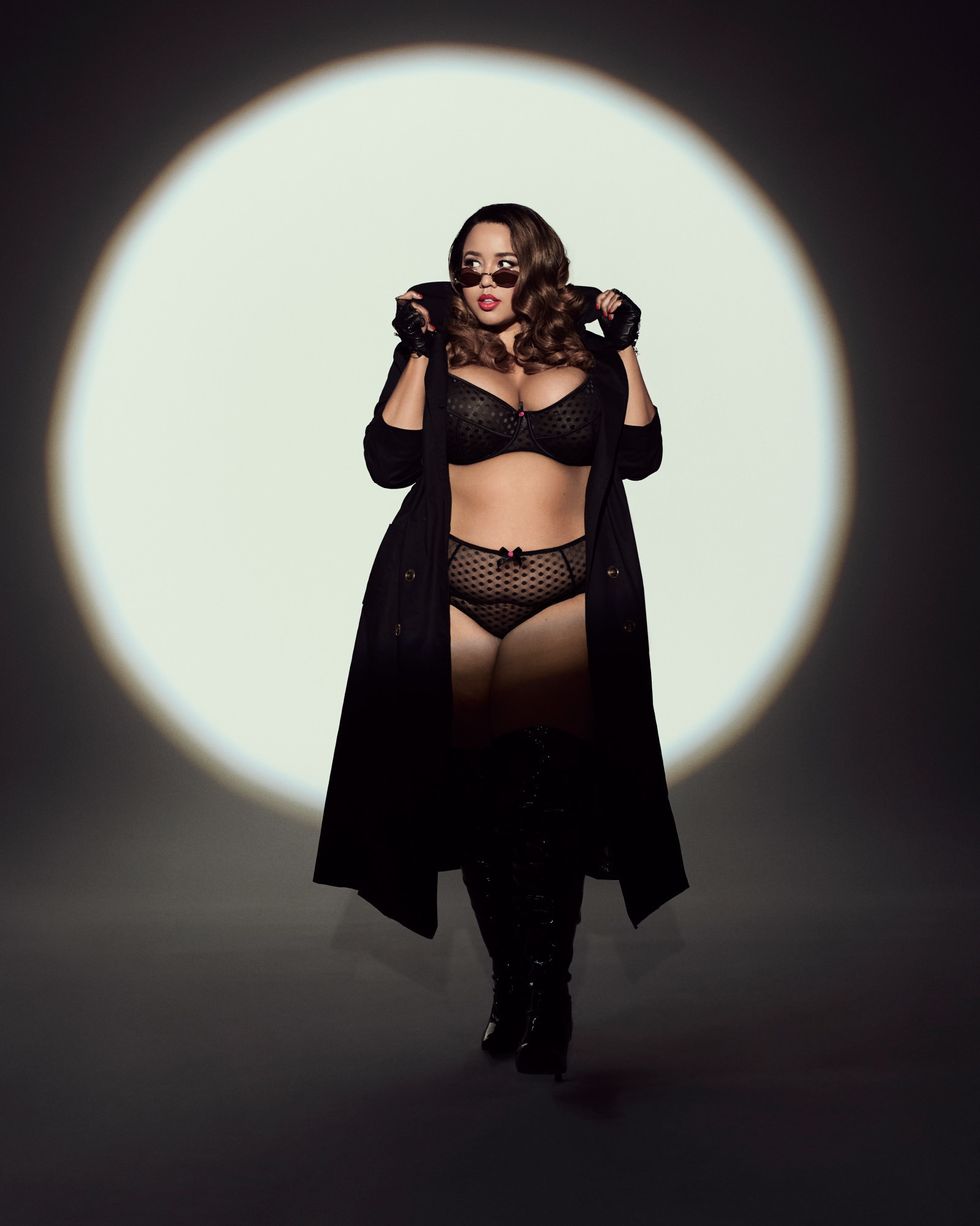 Photo Credit: Michael Kelly
You can check out some exclusive pics/video of GabiFresh's super sexy lingerie line BELOW: