I feel pretty confident in saying that most of us are huge fans of foreplay. And since foreplay consists of actually touching your partner, doesn't it make sense that certain spots actually…hit the spot? On the surface, while you might think that I'm referring to erogenous zones, I'm actually talking about pressure points that will not only intensify your sexual experiences but can offer up all sorts of other health benefits too.
---
If you're ready to help your partner have even more enjoyable climaxes (as they hopefully do the same for you), here are seven places that, if you take out 10-20 minutes to massage them, it can result in a euphoric feeling that is truly like no other. (Just make sure to dim the lights and have a DIY massage oil on hand.)
1. Head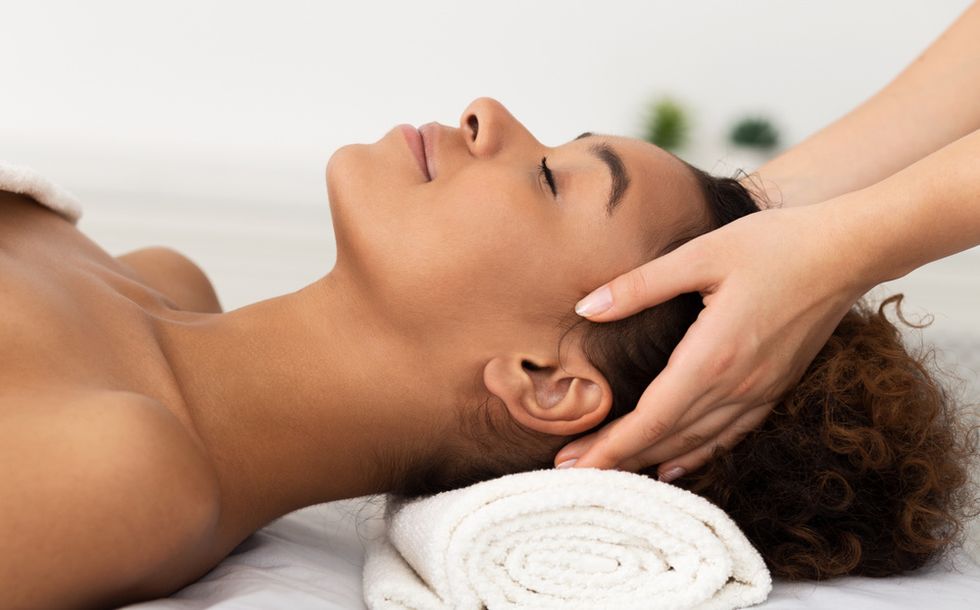 You've probably heard that the greatest sex organ is your brain (I've certainly said it a few times on this platform). So, of course, it makes complete and total sense, why a head massage would be a great way to get your partner in the mood for sex.
On the health tip, it releases tension, eases headache and migraine discomfort and helps to relax the body (it also promotes hair growth and lowers your blood pressure). Sexually, a head massage can help to calm down an overactive mind as it also encourages blood to flow more freely throughout the body.
Head Massage Tip: Dab a mixture of sweet almond oil and lavender essential oil onto your fingertips (the lavender scent is calming and the almond oil will prevent any mild abrasions; lavender oil is pretty potent). With a medium amount of pressure, massage your partner's temples in small circular motions for five minutes, then move up to their scalp for an additional five. By the way, it's best if they are sitting in a comfy chair when you do this; it'll help to take some of the strain off of their back.
2. Ears
Ears are considered to be an erogenous zone. Plus, they contain somewhere around two hundred pressure points that are directly connected to various parts of the body. Both of these are valid reasons why ears made this list. The interesting thing about this part of the body is, when you massage the left earlobe, it stimulates the right brain and pineal gland and, when you massage the right one, it stimulates the left brain and pituitary gland. Consistent massaging of the ears helps to increase blood circulation and boost one's immunity. It also encourages the production of endorphins in order to relieve muscle-related pain and discomfort. As a bonus, you can boost your partner's libido if you rub on these pressure points a bit.
Ear Massage Tip: All of us have something that's known as the Bosch point; it's located on both ears. Basically, it's the thin part of our ear that, if we bent it towards our face, it would easily fold into our ear's canal. If you gently massage that area on both sides, and you add a little nibbling and/or dirty talk into the equation, I promise you that things will be on and poppin' within a couple of minutes.
3. Stomach

Did you know that a stomach/abdominal massage can improve digestion, relieve constipation, reduce bloating, strengthen and tone stomach muscles, release tension and aid in weight loss? Two other benefits are it can calm your senses and help your orgasms to last a little longer. The key is to be as gentle as possible, perhaps even giving a few kisses to the tummy region along the way.
Stomach Massage Tip: In order to get the best results, make sure to focus on the areas that are a couple of inches underneath your partner's belly button, and also the part that is right above their crotch. If you slightly apply pressure, it will get their blood to circulating and, it will definitely arouse their genitals in the process.
4. Back
Back massages do all sorts of great things. They help to release muscle tension from the spine. They increase blood circulation to your body's muscles and tissues. And sexually, they help to "trigger" the feel-good hormones that naturally run throughout your system as they increase body's mobility too. (Yes, back massages can actually make you more limber!)
Back Massage Tip: If you want to make this kind of massage extra soothing, warm up some massage oil. Then ask your partner to lay on their stomach on the bed. Place each hand, flat, on each side of your partner's spine and slowly move your hands upward until you reach their shoulders. Then use your thumbs to massage their shoulder blades in a circular motion. You should feel tension leave their body as you're actually doing it.
5. Butt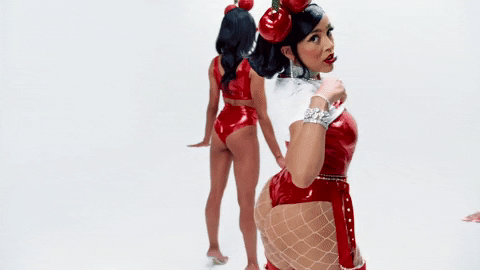 There are a lot of people who tell me that, as they get older, their lower back doesn't quite work the way that it used to (if you know what I mean). One thing that can help to get it back into action is to receive a glutes (butt) massage. It's a great way to regain some strength and agility while increasing blood circulation to your genital region and making your orgasms more intense as a direct result.
Butt Massage Tip: An easy way to relieve the stress, pain and pressure that may be lodged in your partner's glutes is to run a foam roller over them. You can typically get them at stores like Walmart or Target for under 20 bucks. Or, if you'd like to watch a video on how to give an effective butt massage, click here.
6. Calves
Have you ever gotten a charley horse during sex? I have and it sucks because it always seems to come right before, well, you know. Aside from making sure that you have enough liquids and potassium in your system, something else that you can do to decrease you and your partner's chance of having these super annoying muscle spasms is to give calf massages. They improve blood circulation, reduce any scar tissue that your calf muscles may have on them and, they help to decrease pain as well.
Calf Massage Tip: Warm up some coconut oil. Have your partner lay on the stomach on the bed. Use a medium amount of pressure in order to rub their legs from their thighs down to their ankles, using your knuckles to gently kneed any areas that might be extra tight. Do this for about six minutes per leg. It'll feel like heaven to them.
7. Feet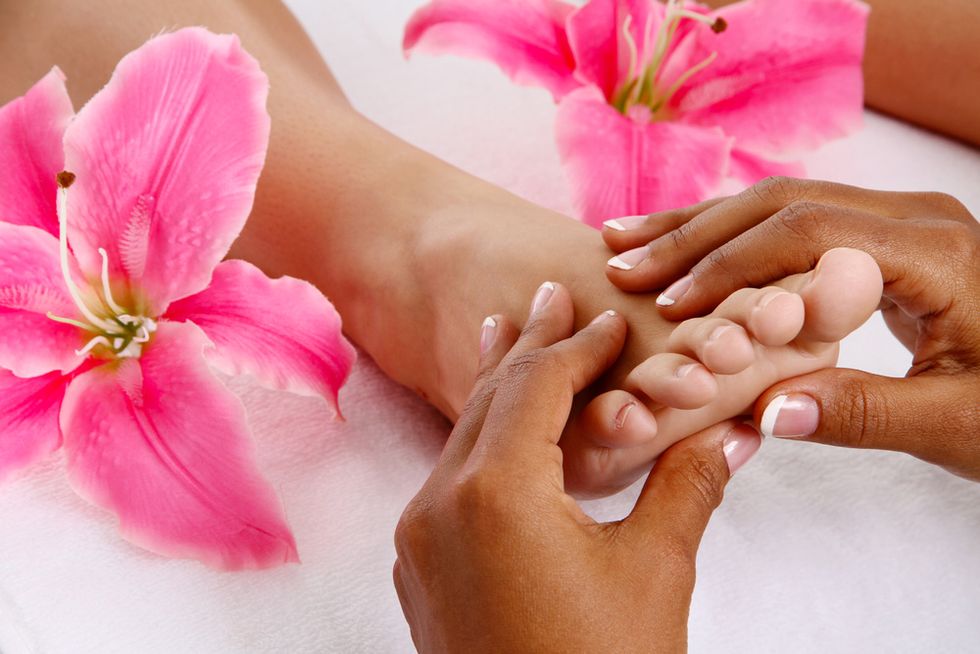 Reflexology is pretty dope. The premise of it is that, by massaging the hands, ears and yes, feet, you can soothe your nervous system and even help to heal various parts of your body. Since there are approximately 7,000 nerve endings in our feet, you can probably see why it's such a good idea to give them a good rub every now and then. Feet massages can do everything from eliminating toxins in your body and boosting your brain power to reducing period pain and relieving headaches. And yes, it can also make your sexual experiences better. That's because reflexology has a way of releasing the stress hormones in your system that may be hindering your ability to get fully aroused.
Foot Massage Tip: Something that can easily put your partner in the mood is to apply a gentle amount of pressure underneath the balls of both of their feet. Do this by pushing in that area with your thumbs and holding for a count of 10. If you then follow that up by using your thumbs to "walk" from their heels to each of their toes, it will help to release anxiety and elevate their libido too. Now get to rubbing—and make sure that your partner returns the favor!
Want more stories like this? Sign up for our newsletter here to receive our latest articles and news straight to your inbox.
Featured image via Shutterstock