OK ladies, let's be real. Nobody really enjoys giving oral sex ALL the time. Holding your mouth in that infamous o-shape for longer than a few minutes will have even the best personal head doctors checking the clock for their break time. But it's no secret that most men love oral sex. Not only because it feels so damn good to them, but also because it's a sexual act that is completely selfless. While you're on your knees and/or getting a slight tickle at the back of your throat, the red light special is really all about him. Baby, he's yours. For me, that feeling of power has always been enough to make me find pleasure in my partner's solo excursion. However, I confess that once the newness of your taste begins to stale, my head gets a little out of the game.
That same fervor and passion that was there every time shows its face every now and again, but not nearly as often. Head before, head after, head three times a day, but twice on Sunday is the pattern my long-term partner likes for me to showcase along his length. Admittedly, I've cut my eyes a few time upon hearing a request or when I know I've done a particularly amazing job and it glistens with my work, just so he can decide to prolong his orgasm and have me repeat my efforts once more. That gets on my last nerves. Alas, the thing I called a hobby drifts into chore territory. I've discovered a few tricks of the blowjob trade that works to iron out the kinks of monotony.
Some ways that I keep oral sex fresh include:
Making It About Me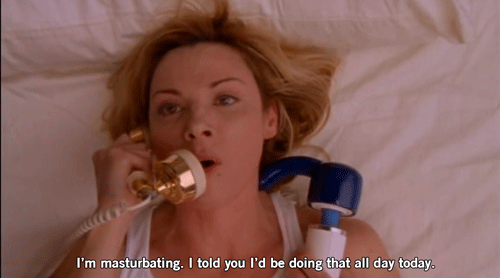 Hearing what I do, seeing what I do, feeling what I do to a man is something that makes me aware of my power and proves to be the thing that turns me on. Although oral sex is a very selfless act, there is a way to be selfish in the midst of all of your giving. Pleasure yourself while you pleasure him. My vibrator is my best friend when it comes to sex toys, and I don't mind utilizing her on myself while I pleasure him. If not that, a hand can do the trick. Your partner's wandering hand as well…
Switching It Up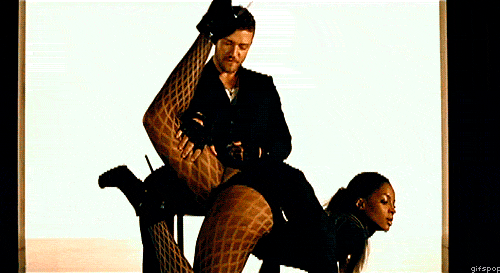 Do you like to do it on your knees? Between his legs? 69? What about a combination of all three? To thwart the feeling of monotony, I like to change it up every so often – be it in a small way by changing the way I stroke or how much of it I grant entry in at a time, or be it in a much larger way by changing positions altogether (which in my opinion isn't an action to be limited to actual intercourse). My all-time favorite go-to when my mouth is tired (particularly in the mornings), is to have him set the pace by treating your mouth as he would your vagina. Talk about a turn-on.
Being Open To Experimenting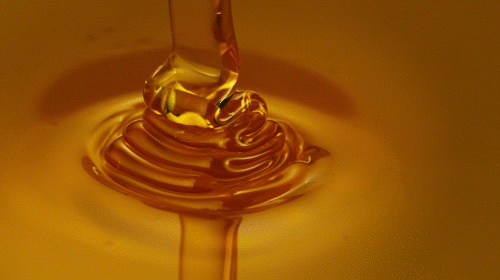 Play with different textures and different temperatures. I had an ex once who loved the feel of lace against his base. I've found that the sensation of the warmth of a mouth versus the coolness of air, or even ice that you bring inside of bowl to your bedroom can prove to be an exhilarating feeling. Take a cube of ice into your mouth and run it up and down the length of him. He won't know what to think or feel with all of the sensations he's feeling. Also, don't be afraid to experiment with edibles; just be wary of what you allow to enter your body afterwards. Yeast infections know no bounds.
Playing With the Balls In My Court
There is a very tender part of the male anatomy that is often ignored. Leave his penis for a while and travel further down south. Lick the space in between them. Don't suck on them like you would his penis, but instead focus on purposeful tongue movements and gentle sucking. I like to compare it to our clitoris. Due to sensitivity, less is always more. The response will be immediate, you'll literally have him quaking for more.
How do you keep your oral sex life passionate and exciting?