Spoiler Alert: 50 Cent and his team of writers had the internet in shambles after killing off the daughter of the infamous lead character Ghost on the last season of Power. A teaser was released in January that revealed that we would witness Raina's funeral on the upcoming season, which will likely serve to be as emotional for the audience as it was for the show's cast members.
---
Naturi Naughton, who plays Tasha, the estranged wife of Ghost, told Bossip that her recent pregnancy and newfound motherhood played a huge role in channeling her emotions toward the death of her fictional daughter on screen. She said:
"Not only just for me being a new mother, but I was thinking about – while shooting the scene with Raina's death – I was actually pregnant at that time, five months pregnant. It was deep for me because I was pulling from the fact that I was growing life inside of me, while on a television show, although make believe, having to deal with the emotions of losing a daughter, so that was hard."
Naturi's costar, La La Anthony, who is also a mother, told PageSix that the fictional 11-year-old character's death also took a toll on her emotionally.
"You are in there, and your emotions are running high — as a mom, you are feeling a way. I am looking at the eulogy of a young child, and that is not something you see often for children, thank God. Even on set, the vibe was just different."
Naturi told Bossip that the experience was that much more devastating knowing that what was just a "scene" to them is a reality for many families in America today.
"Some people in the real world are dealing with death, gun violence, children dying and funerals. Innocent young people are dying every day. This show touches on things that are happening in the world."
The 34-year-old actress stressed the importance of being a part of projects that present a real depiction of what life is like for a large percentage of our community, and hopes that by spreading awareness via mainstream media, we can begin to change this reality for everyone.
"It's frustrating and it made me get in tune with what's happening across the country. Innocent children are dying every day. So that is another aspect that I'm glad we incorporated into our show and talk about, because it's really affecting our community, and I think it's something we definitely have to address, even through art. It was hard for me, but I pulled from those, watching others lose their children throughout the whole year, but also being a new mother, and imagining what kind of pain that could be like – it was something unfathomable."
This year, Naturi is taking a stand for her beliefs both on and off screen. She shared in the interview that we would see a brand new Tasha this season, and she ain't nothing to play with. After the death of their fictional daughter, Tasha will struggle to forge her own path and discover her own power while Ghost seemingly flies off the rails.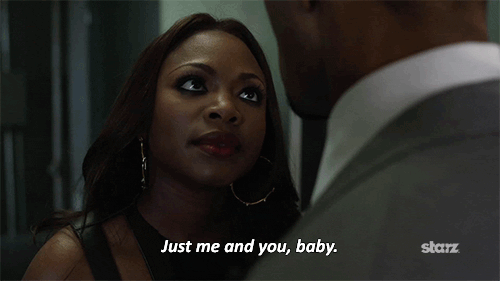 "This is the first time that she is independent of Ghost. He's dealing with having to keep the family together, having to figure out how to mourn her daughter's death. She can't even rely on Ghost to mourn. If you watch the first couple of episodes he's kind of shutting down and mourning differently, I am in the pain of that and I can't even lean on him…It's also hard because her son Tariq is rebelling against the entire family. And he's just acting a hot mess – I can't control him! But it's frustrating. I think Tasha's the one who…never gets enough credit."
I, for one, am excited to see Tasha take control of the driver's seat, because like they say, nothing kicks off a drug war like a woman with a grudge. Tune into this season of Power to see how it all unfolds July 1st on Starz.

Featured image via Power/Starz