Let me start by saying: La La Anthony is a national treasure and should be protected at all costs. Even before marrying NBA legend, Carmelo Anthony, the now 36-year-old Power actress was on a mission to make a name for her damn self, and as an entrepreneur, media personality, actress, and mother of one, she's done a damn good job of it.
---
We know that you're out there living the bomb life you were born to live, and the last thing you need to worry about is whether the drapes match the carpet, but La La Anthony's dope abode recently gave us a few ideas that we can't wait to try.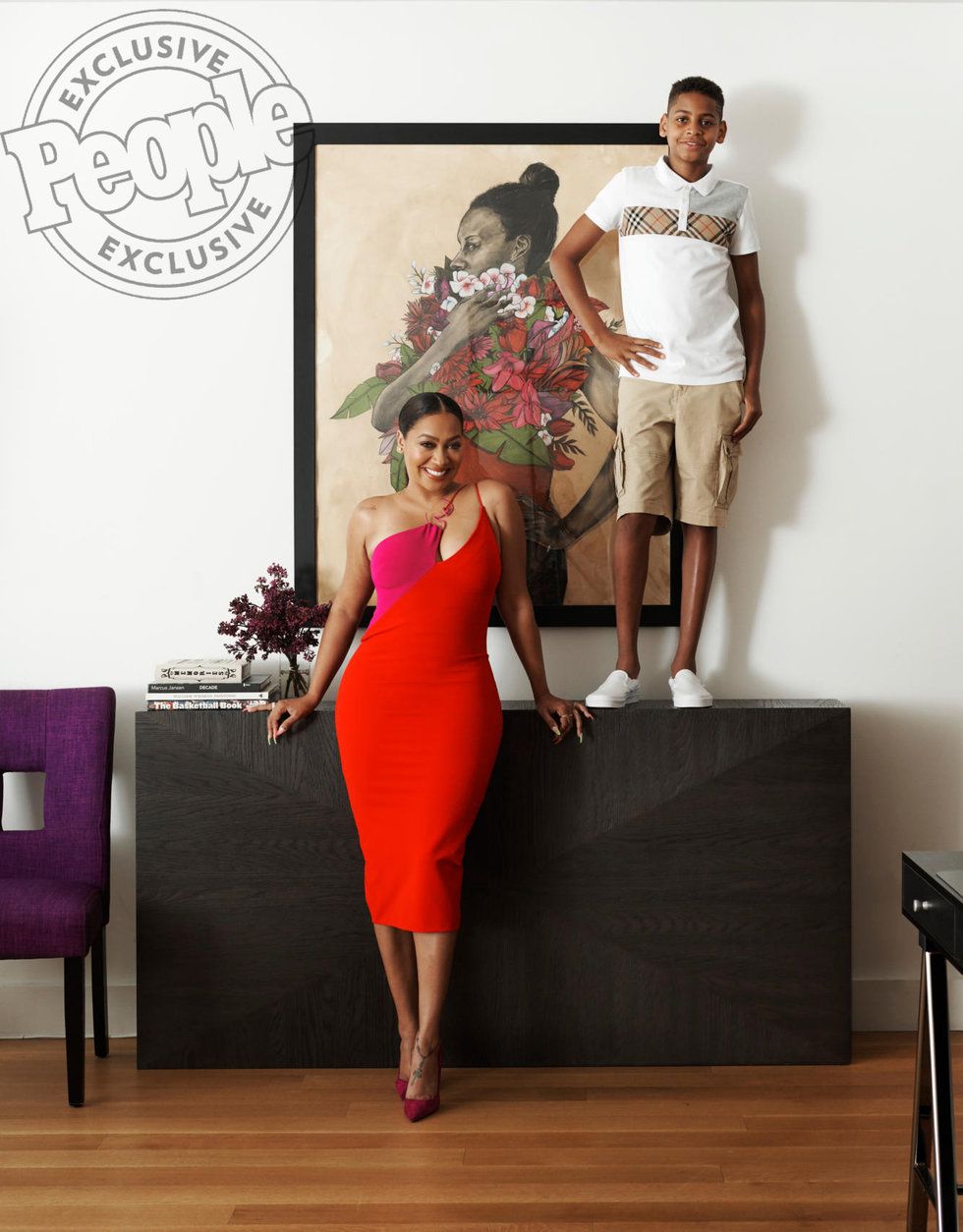 William Waldron
Recently, People gave us a glimpse of La La's Lair in an intimate home tour that will probably inspire your next impromptu trip to Ikea. She and her 12-year-old son currently share a luxury apartment in New York that is the perfect mix of sophistication and fun; ordained with framed letters from Michelle Obama and custom-made video consoles alike.

Here's everything we learned about their upscale Manhattan home:
La La's Living Room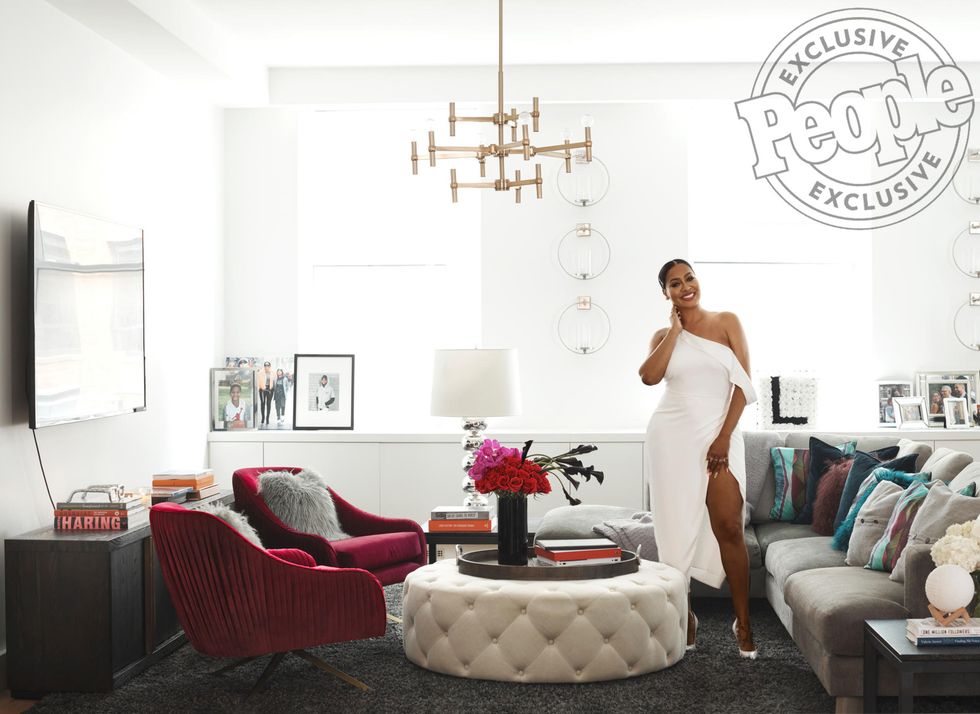 William Waldron
While most of La La's crib follows a neutral color scheme, bold pops of contrasting bright colors throughout the home really give each room its own unique personality. La La told People that she hired an interior decorator to give the home a "cool, young, modern" vibe, but she also wanted to keep the home comfortable enough to be lived in. She explained:
"I'm not about living in a museum and not being able to touch things. I care more about it being a family home than an elegant home."
On the wall of her living room, there are shelves that hold sentimental artifacts that she holds closest to her heart. Along with a photo of her son, there are also framed letters from her friend and mentor Michelle Obama, her NAACP Award, and a poster of the Eclipsed, the Broadway show that she executive produced.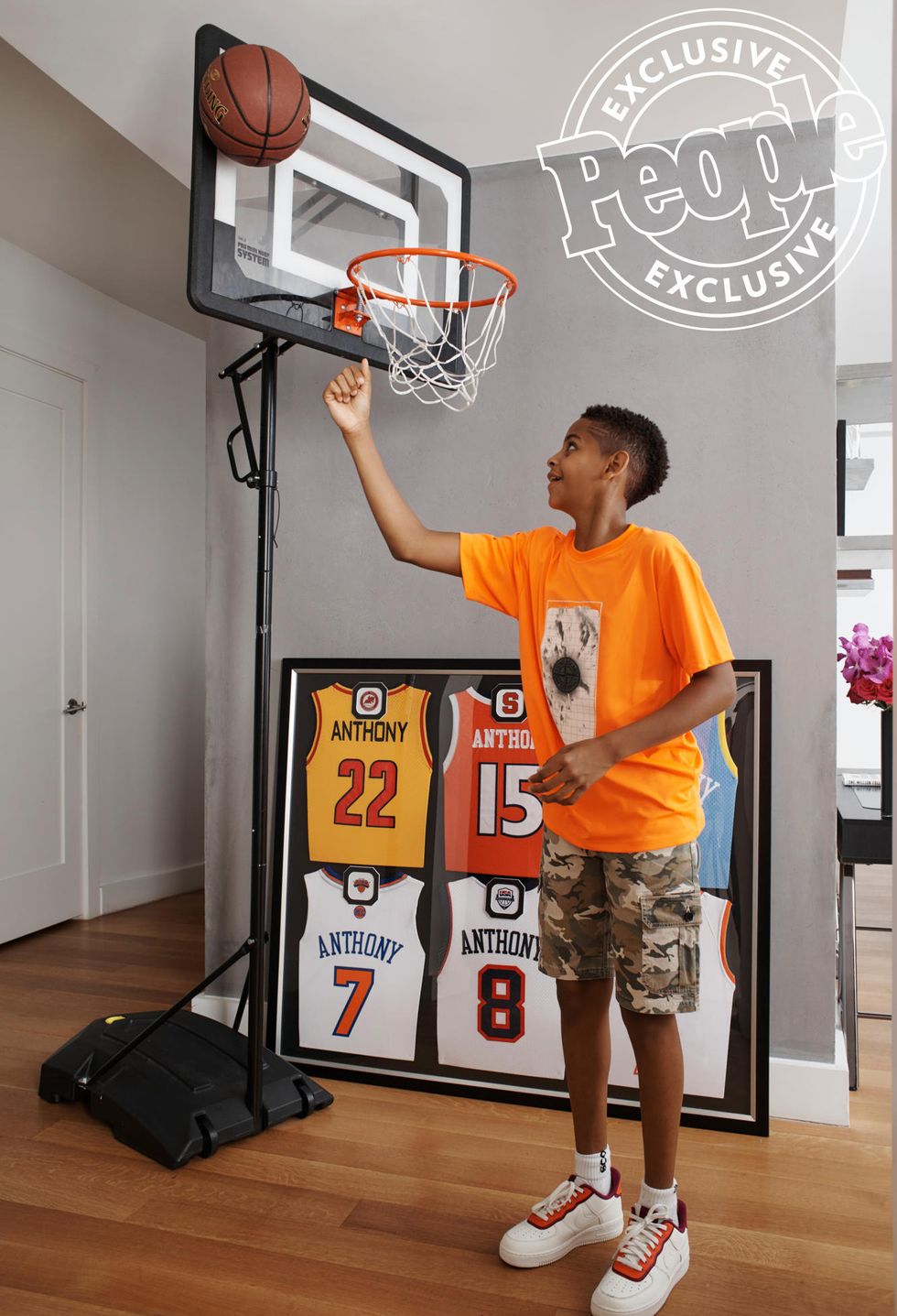 William Waldron
In La La's home, comfortability is taken very seriously, and the basketball goal that stands tall in the living room is proof of this fact. While some parents may warn against bouncing balls in the house, La La encourages it and says that her goal is to make her home a safe space for her son:
"I want my son to have fun here. There's a reason why there's a basketball hoop in the living room!"
Next to the hoop, there is a frame that holds every one of Carmelo's jerseys since middle school. She continued:
"By now there's a couple more. It's super cool."
La La's Closet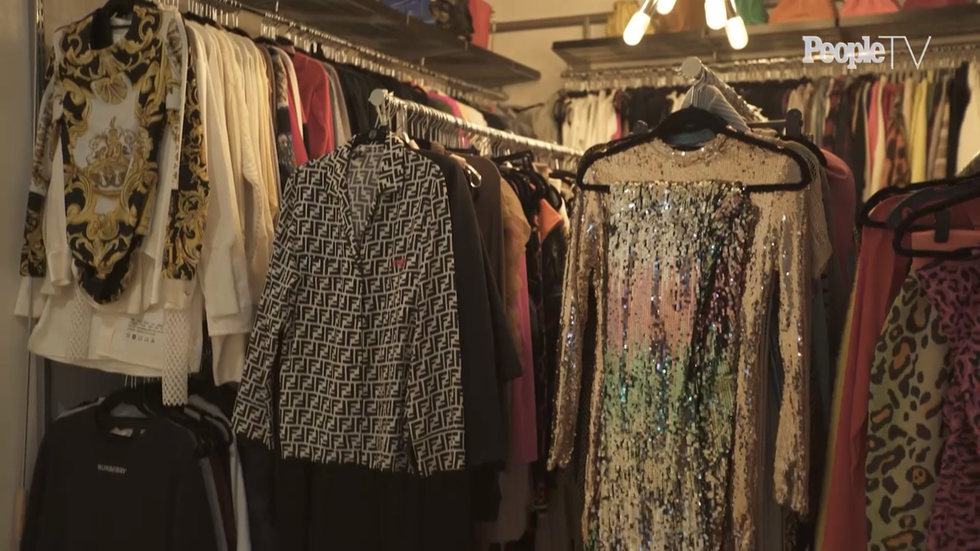 People TV
La La said that her closet takes up half of her apartment, and she wasn't lying. What was originally a third bedroom now acts as storage for all of the star's fabulous fashion finds from over the years. Featuring her own clothing line, a signature Versace top from her hit show, Power, and her divalicious jumpsuit from Dwyane Wade's retirement party, there's no shortage of sauce in La La's wardrobe.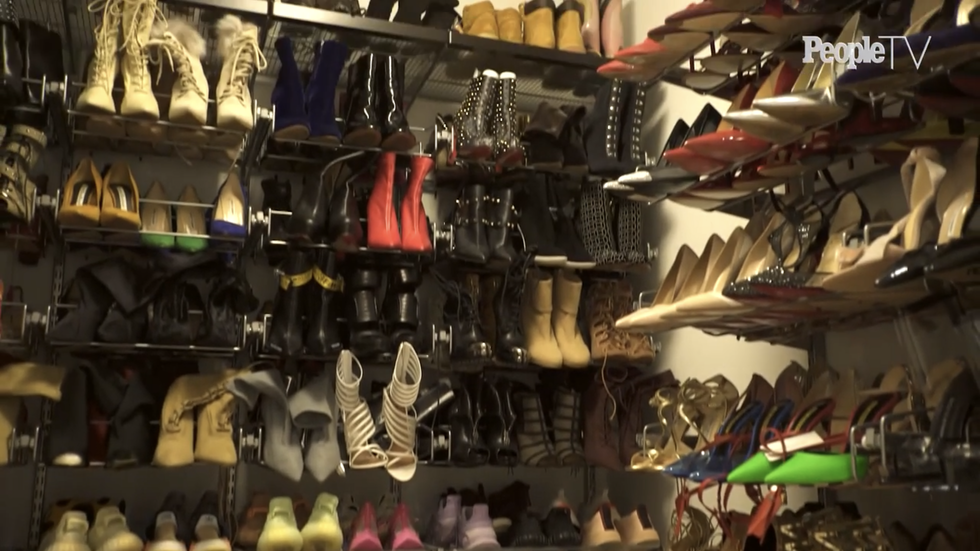 People TV
Sneakerhead isn't even the word when it comes to La La, who also has a closet filled with Nikes, Jordans, and Yeezys galore. While her favorite shoes may be sneakers, La La has no shortage of high-heels, and says she even holds on to the very first pair of Louboutins she ever had to save up to buy.
La La's Bedroom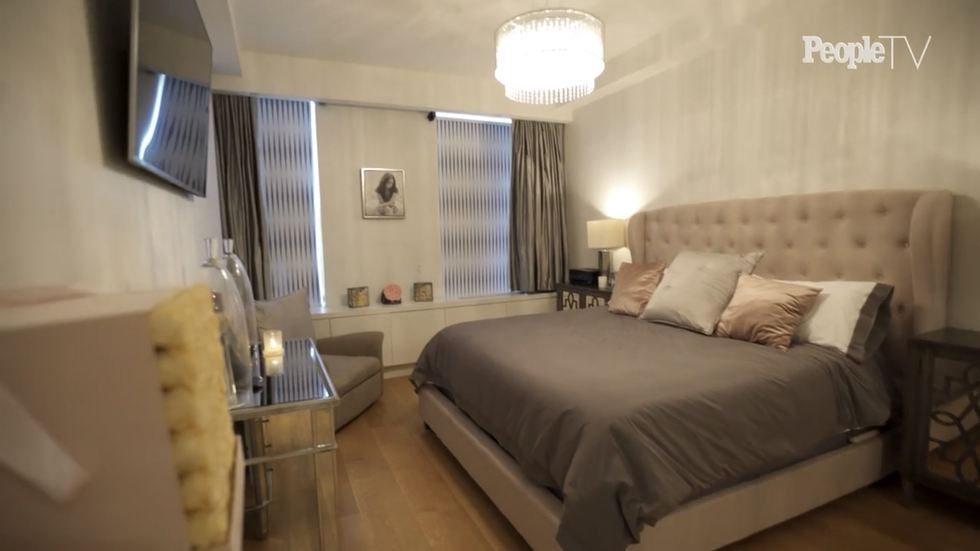 People TV
La La said that she enjoys catching up on the latest episodes of her favorite show The Handmaid's Tale from the comfort of her own bed, and likes to keep her personal space super "chill" with a few of her hundreds of candles and good energy.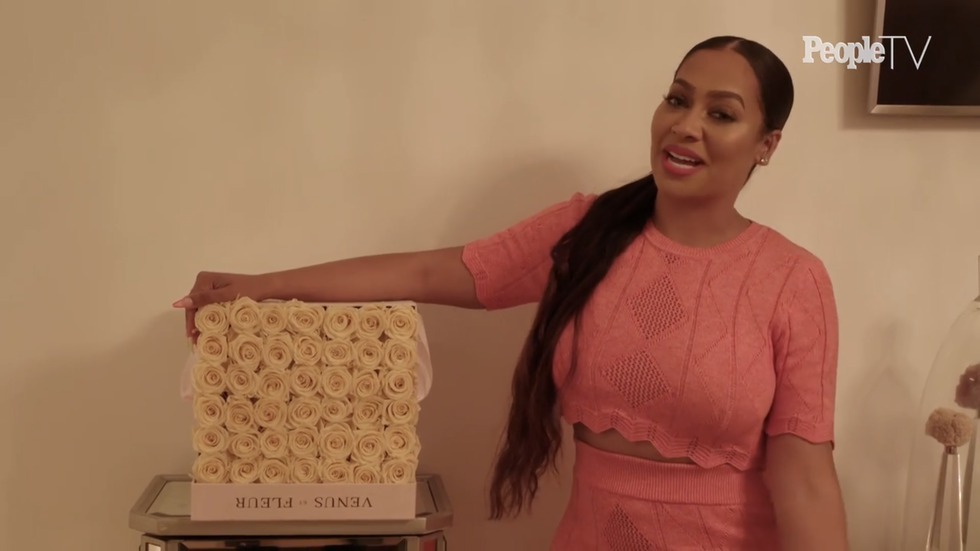 People TV
Also in La La's bedroom and scattered throughout her house are Venus ET FLEUR preserved roses, also dubbed eternity roses, which are real flowers that come in 20 colors and will stay fresh for an entire year. She explained:
"Where else are you gonna find flowers that you can keep in your room for a year, which is why I probably have so many of them."
Watch the full clip here!
Featured image by People/William Waldron.