---
This post contains affiliate links. When you buy through links on our site, we may earn an affiliate commission from our partners.
As I prepare to leave 2019 behind and usher in the new year, I am having a lot of conversations with myself about the words defining my year and the words I'm hoping to define my year to come. One of the words that has been a recurring theme as of late has been "rest". And let me tell you, it's with good reason.
For the past two years or so, I've been tossing and turning at night and waking up every 2-3 hours due to a combination of anxiety and a mattress that desperately needed to retire. There was a huge dip in the middle that indicated it was a few years passed its expiration date. Plus, any given day, my lower back would kill me. But you know the deal, I'd swipe my card for impromptu trips and Postmates every day in a heartbeat, but when it came to putting money down for a new mattress, I couldn't help but squint my eyes at its price tag. I was skeptical about whether or not a better night's rest was worth the investment.
However, as I am starting to relearn, a bomb mattress can save your life. Literally.
When Tuft & Needle offered me the chance to try their mattress, "The Original", I leapt at the opportunity. With 95% of their customers loving and keeping this particular mattress of theirs, I was certain I was going to thoroughly enjoy my experience with the T&N Original mattress. And to keep it all the way a buck, "rest" is now my middle name.
Why Tuft & Needle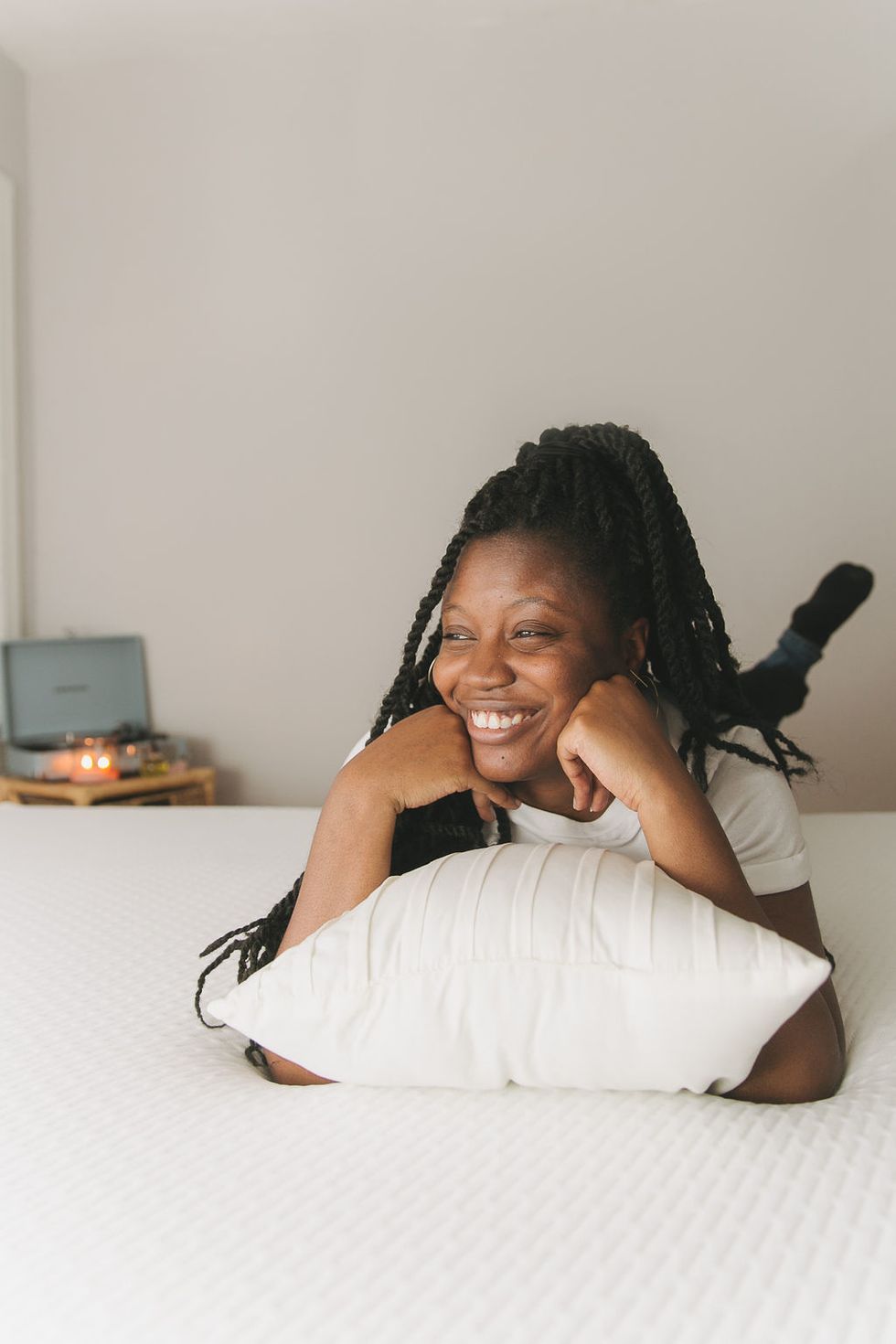 Photography Taylor S. Hunter
Tuft & Needle has engineered their mattresses with customer feedback in mind so it's no wonder they have garnered over 5,000 5-star reviews on Amazon (which is almost three times the amount their top five competitors have received combined). They aim to reshape the way we view sleep. The mattress has just the right amount of firmness and resilience and doesn't sacrifice comfort for design.
And for a Queen sized bed (The Original), at $595, it is also relatively low compared to some of their competitors.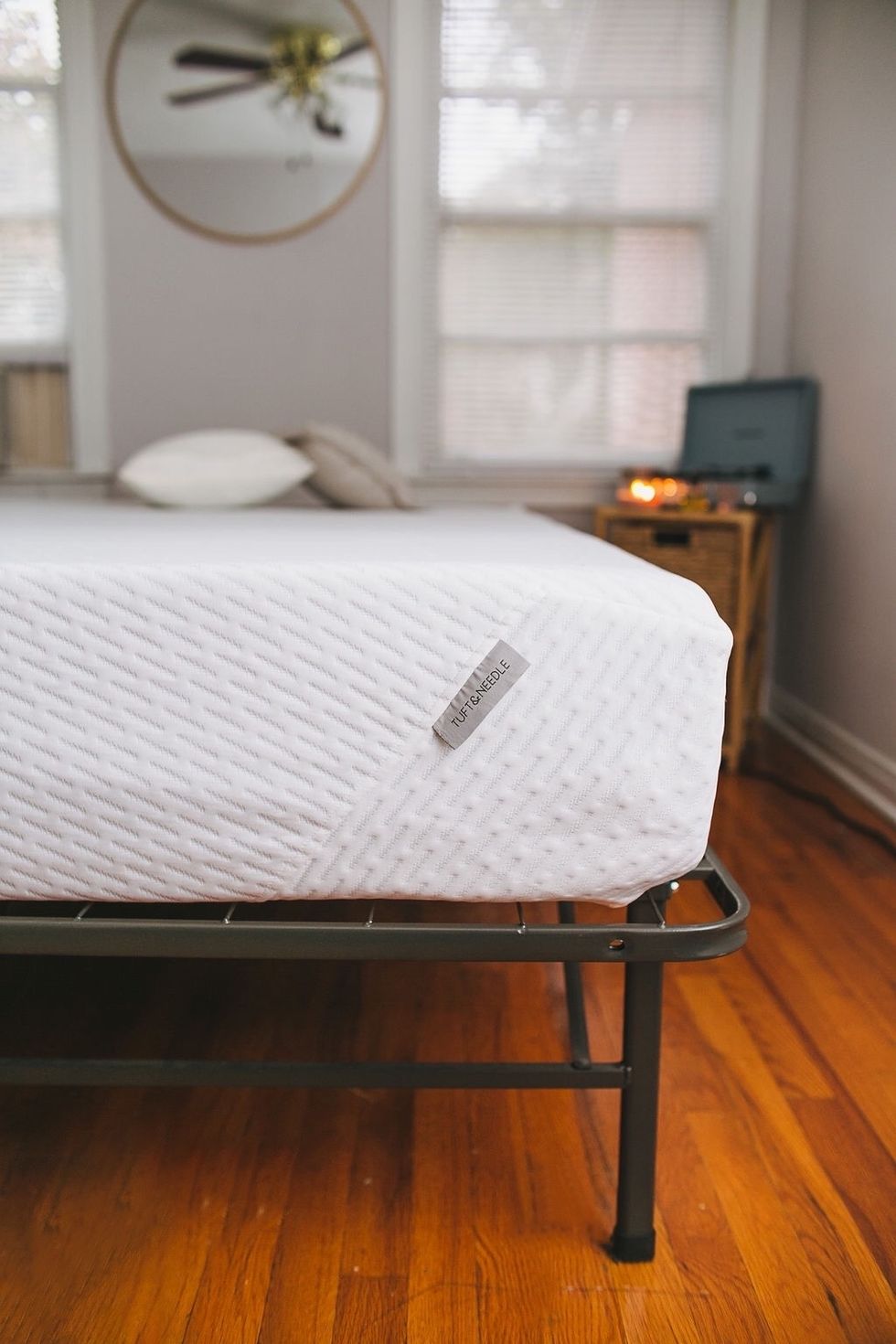 Photography Taylor S. Hunter
The Mattress Deets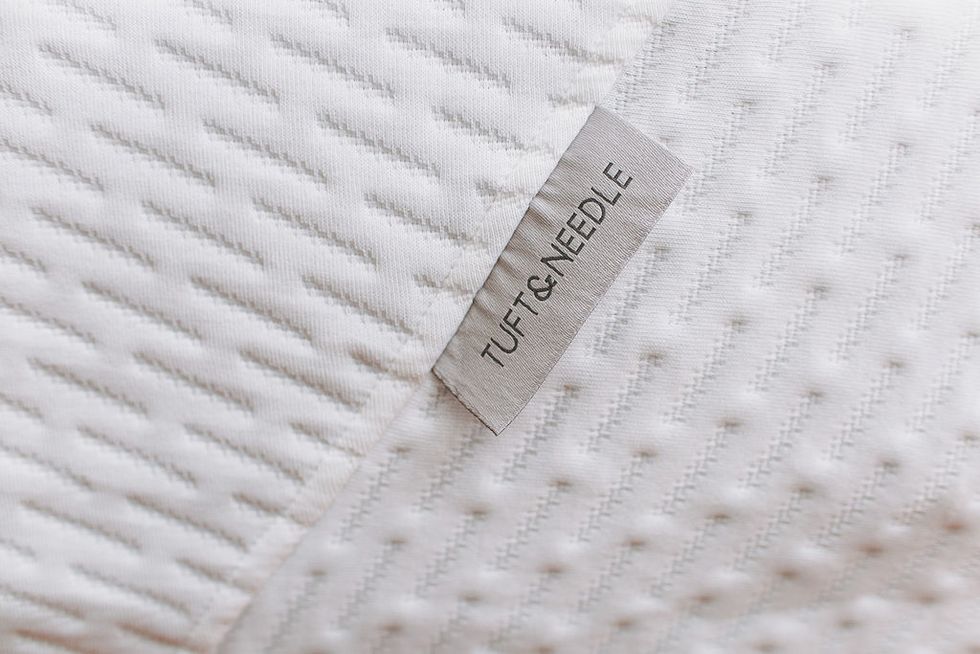 Photography Taylor S. Hunter
Now, I've had a springless memory foam mattress prior to T&N, but this one took me to church! What I really loved about The Original is that it is comprised of T&N Adaptive® foam, which is a fancy way to say that the material adapts to you. This especially comes in handy as you move around in bed throughout the night, providing pressure relief to your body all the while. I noticed the moment I first sat down on the mattress, it felt like a cloud and, rest-wise, I have had that feeling of euphoria ever since.
The adaptive foam also offers hella support to the sleeper(s), meaning no matter your weight or position, it's an ideal universal mattress. So, whether you sleep on your back, on your front, to the side, or diagonally (I'm good for a diagonal sleep when I'm alone), the mattress conforms and supports you and the way you sleep. The T&N Adaptive® foam also consists of graphite and cooling gel, together these materials helps to pull the heat from your body and disperse it throughout the rest of the mattress. The end result is the good night sleep of your dreams.
The Science of Sleep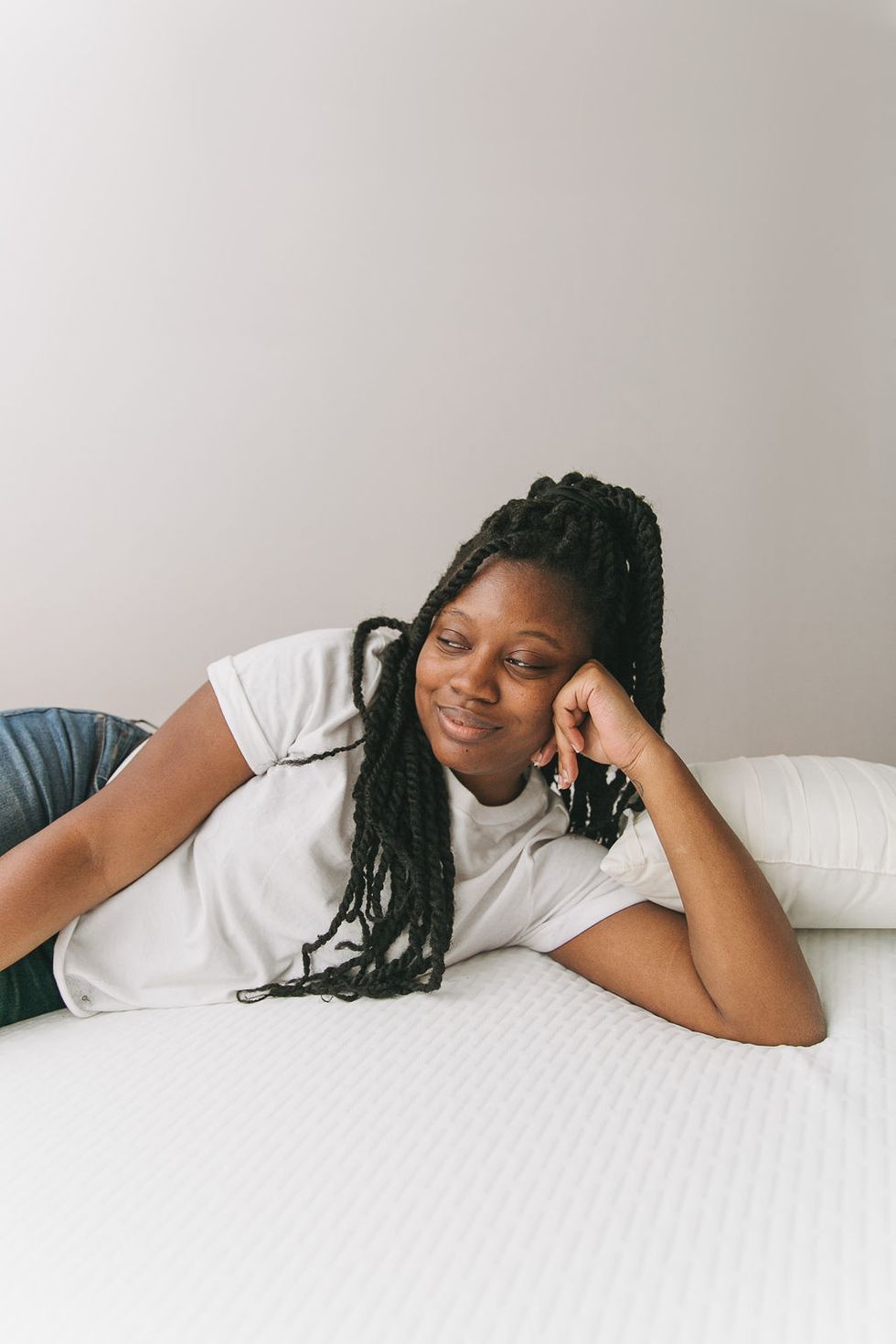 Photography Taylor S. Hunter
Admittedly, I spend a lot of time in bed. As much as I want to say I am one of those women who work from home, but have a separation between where I lay my head at night and where I work in the day, in reality, those lines are much more blurred. I wake up in the mornings, and instinctively reach for my laptop on my nightstand. And stay there for the next couple of hours. It's also how I segue into my semblance of a nighttime routine.
As previously mentioned, my nights were plagued by sleeplessness and my early mornings were plagued by aches in my lower back and sometimes my neck and thighs. And sometimes, although my bedroom was my workplace preference, it wasn't even an option because of how badly the uneven elevation of the mattress made my body feel.
While a bad night of sleep can deplete you, a good night of sleep can replenish you.
In addition to reduced stress, an improved mood, and clarity for a better work/school performance, better sleep has also been linked to health benefits like lowering your risk for heart disease and diabetes, as well as boosting your immune system. With my new Original mattress, I can check off those benefits and am happy to continue to do so. I get my full 8 hours each and every night and can work comfortably during the day. And as I'm relearning the importance of stillness and pouring into myself, rest has never felt so damn good.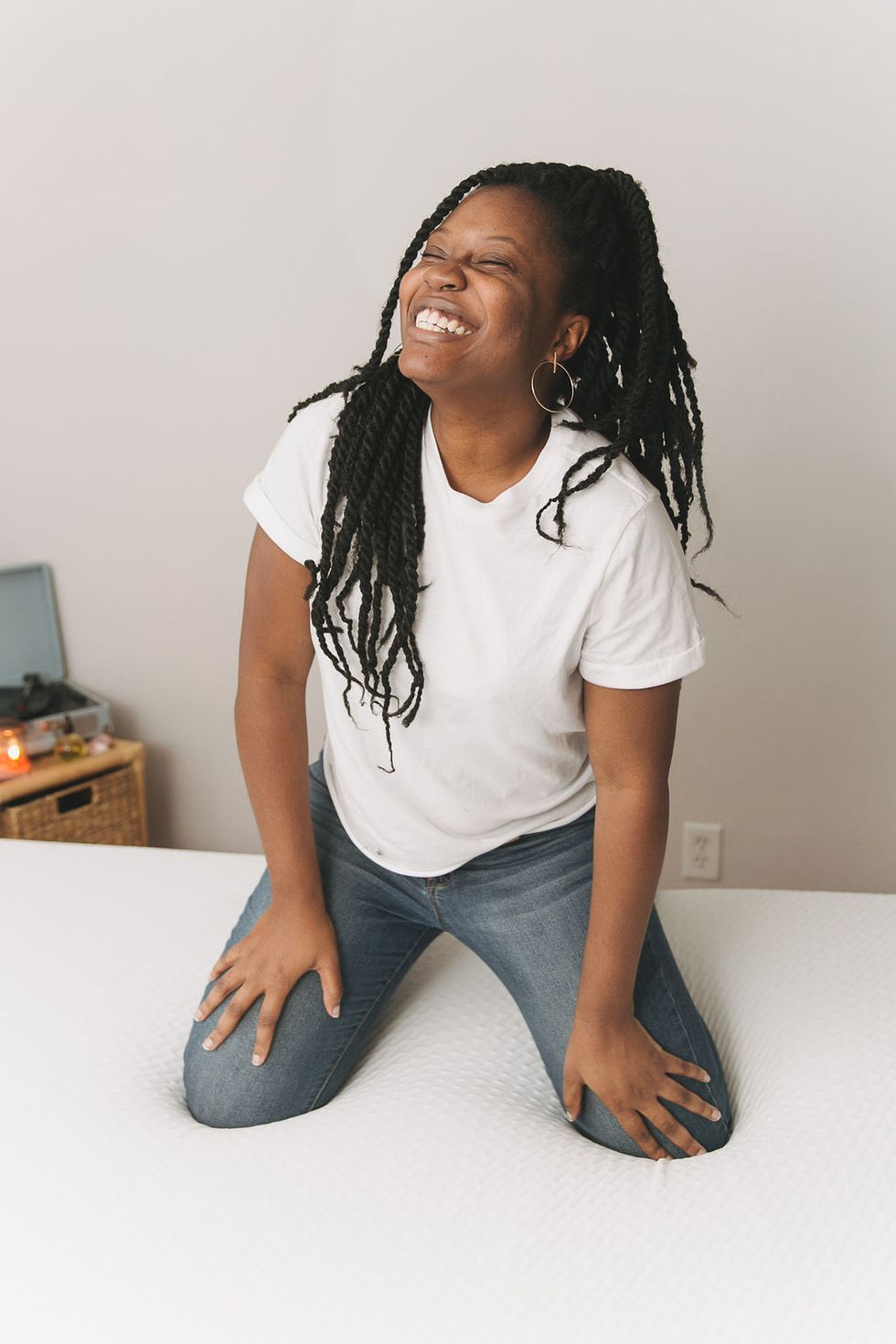 Photography Taylor S. Hunter
Get better sleep 2020 is the wave. And if you're ready to ride it, click here to learn how you can invest in your rest with your new T&N mattress today.
Want more bang for your buck? Make your purchase between 11/25 and 12/1 to take advantage of the company's Black Friday sale. Click here for $200 off the Mint mattress.
Featured image by Taylor S. Hunter