---
Earlier this year, I was hitting a wall on a weekly basis mentally as a state of overwhelm and prolonged stress combined to create burnout. I'd work during office hours, work outside of office hours, and through my weekends. I was a classic workaholic; everyone's emergencies were innately mine, my inbox was my ruler, and I didn't have an idea of what balance looked like for me, let alone self-care. I knew them once, but they took a backseat to work demands even though life wanted other plans.
Several months of neglecting myself later, I was more than drained — I was depleted.
So much so, my days dragged and I wasn't operating nearly at the level of efficacy I was used to. Bigger than that, my zen was nonexistent and I wasn't making myself a priority. It showed in my sleeping patterns, my hair, my skin, and my overall temperament some days. It took us throwing ElevateHER for me to truly understand the importance of pouring into myself, particularly the difficult weeks after where I tried to desperately bounce back but burnout wouldn't let me.
One of our writers Shellie R. Warren says it best, to pamper is to indulge. It made me start to rethink some of the ways I looked at self-care and to also introduce the concept of pampering myself on a routine basis into my lifestyle. Hell, why not indulge in some you? After all, we deserve it. Since then, I've had to unlearn the toxic belief that rest was the enemy of productivity and learn that it was the only true key to it. A trip that played a surprisingly significant role in that lesson was the one I took with Getaway.
Getaway House is a modern escape into the wilderness, where hustlers and bustlers are invited to inhabit one of many tiny cabins located at the Outpost. These cabin rentals are located a short drive away and currently offer "escapes" from Atlanta, Boston, New York, Portland, DC, Los Angeles, Pittsburgh/Cleveland, and Dallas. With the motto #GetawayOften, they believe in order to connect, you must disconnect.
As someone who can sometimes feel held captive by the digital world of notifications and technology, let's just say I was more than excited to breathe for a little while and truly unplug. Here's what happened when I did:
The Cabins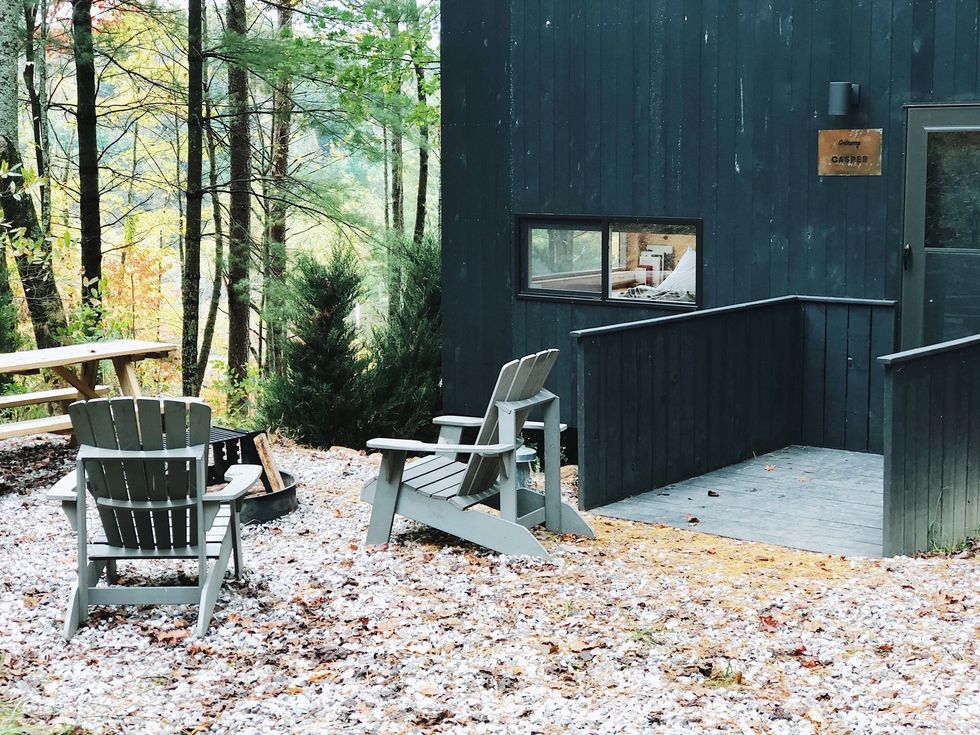 Photo by Sheriden Chanel
I live in Atlanta and the Getaway House Outpost closest to me were located in Suches, Georgia, an hour and 45-minute drive away from the city. The Outpost is called Getaway Chattahoochee due to its very close proximity to the Chattahoochee National Forest. The second we got off the highway and ventured further up north and the winding roads of Suches to get to our final destination, I was reminded of my small town roots. The air was quiet and nature was prevalent as the warm colors of autumn leaves painted our view at every twist and turn.
On the day of, we received a text message, alerting us to the name of our cabin as well as our keycode to unlock the door. The collections of cabins were nestled across 57 acres in the woods, ours was named Casper and came with an adjoining parking space nearby. Each cabin is equipped with a hot shower, private toilet, a stove, a campfire grate, AC/heat, a sink, a mini fridge, provisions for sale and a cellphone lockbox.
When bae and I entered the cabin, we were greeted with complimentary smores and were amazed by how expansive it seemed even though everything was so condensed. Our queen-sized bed was positioned near the window with a picturesque view that rivaled any image we saw on the website in real life. The window's size made you feel like you were outside in nature without sacrificing the comforts of the indoors.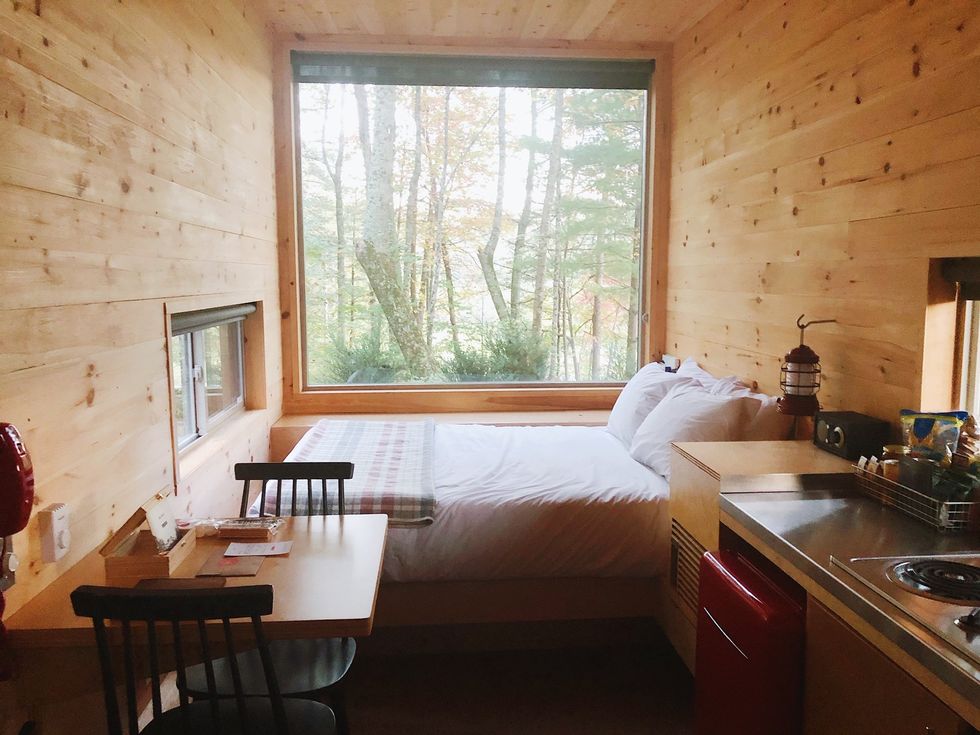 Photo by Sheriden Chanel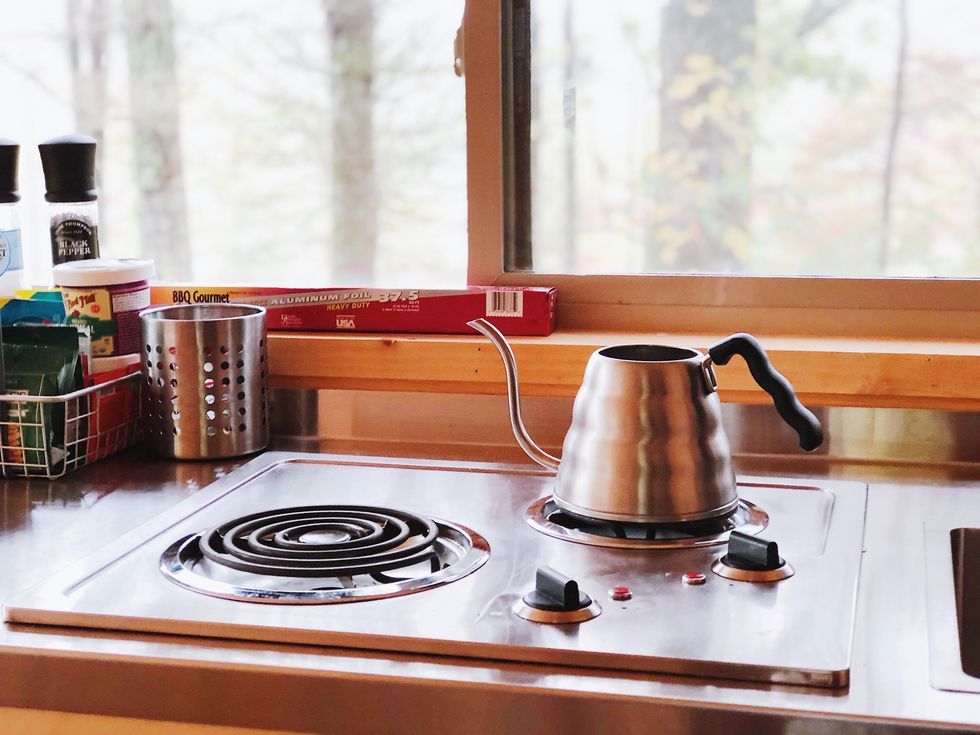 Photo by Sheriden Chanel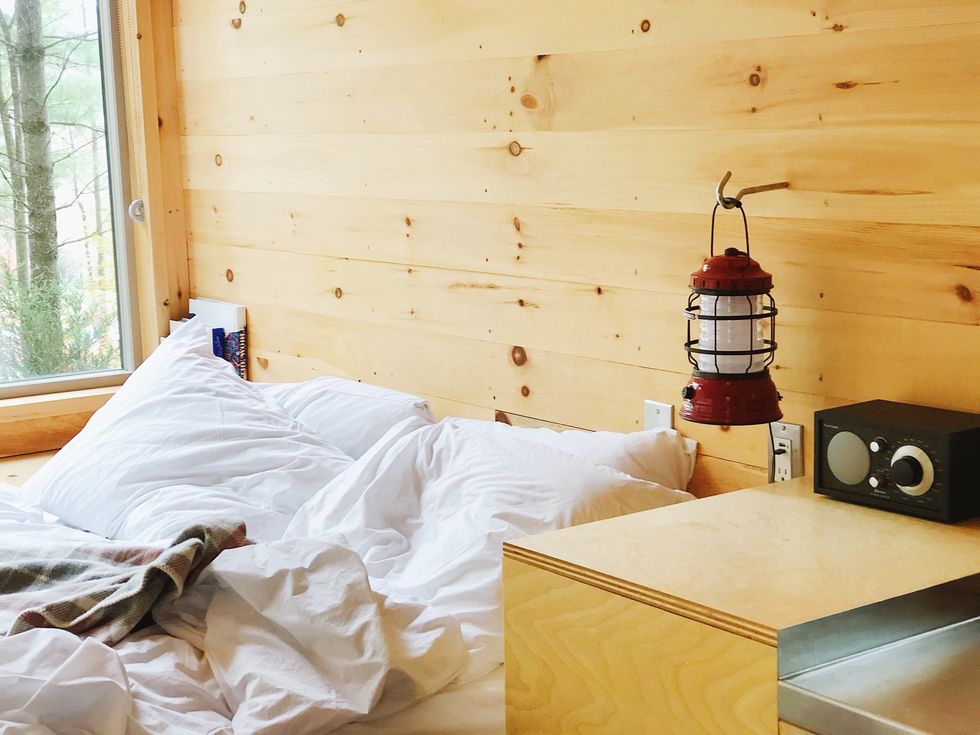 Photo by Sheriden Chanel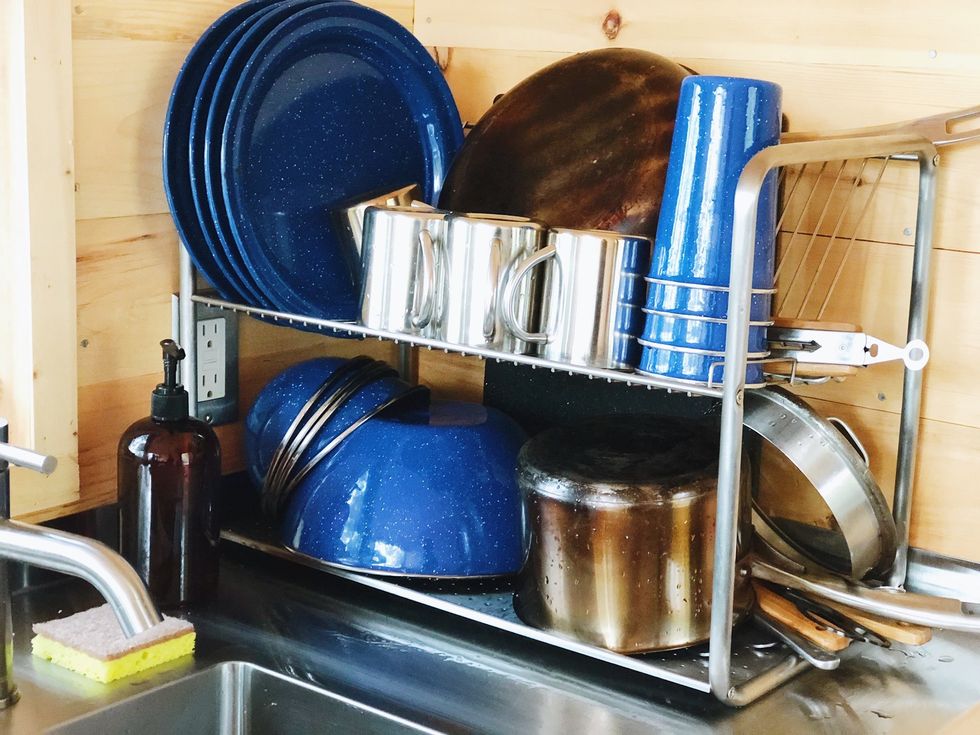 Photo by Sheriden Chanel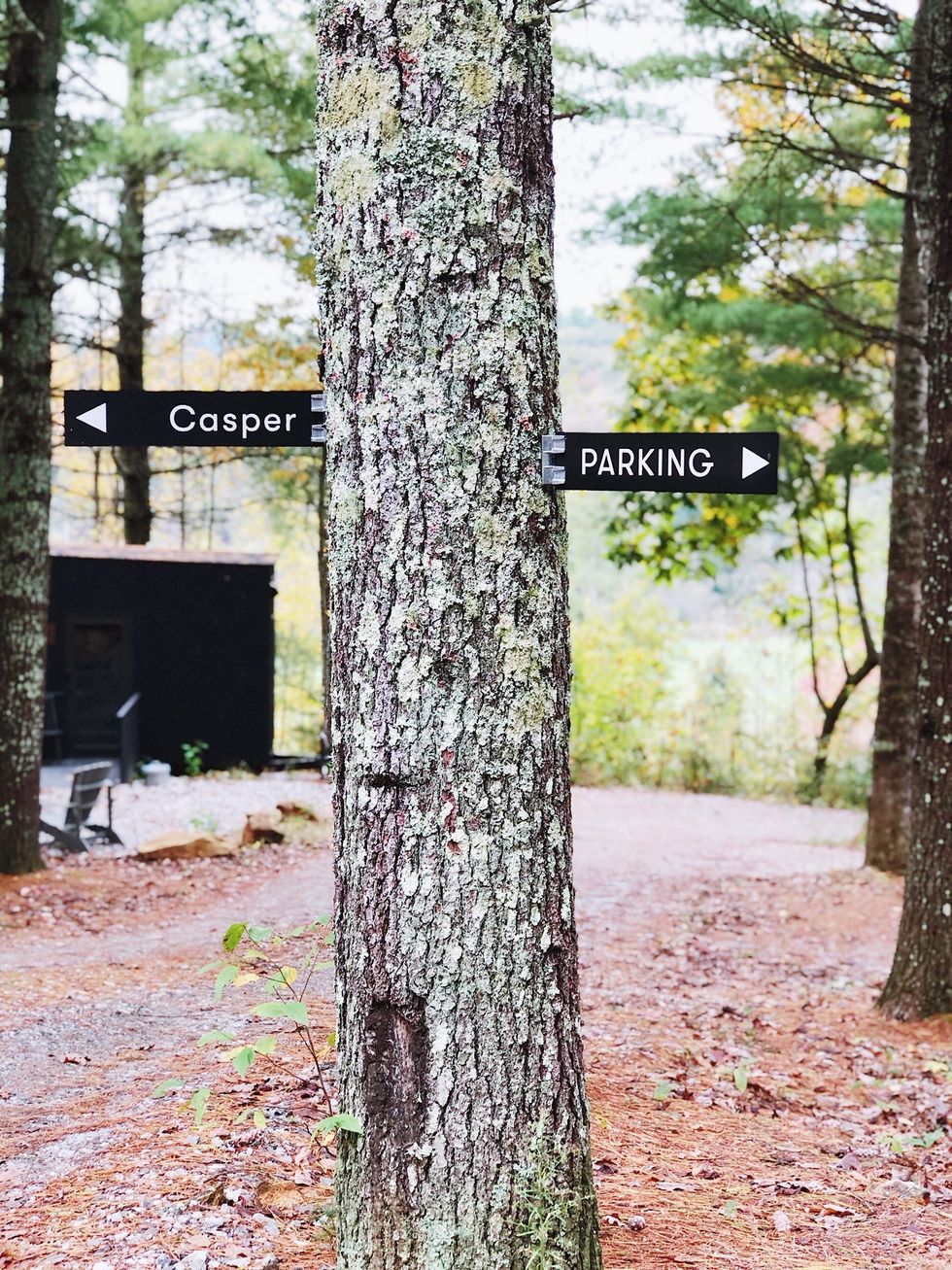 Photo by Sheriden Chanel
What To Do
With no TV, WiFi, or cellphones allowed (you are supposed to put your cellphones in a lockbox upon arrival), unplugging is of the utmost priority. So in lieu of cracking open your laptop to do last-minute work or answer emails, your surroundings encourage you to truly connect with the wildlife, connect with yourself, connect with who you came with — or a combination of the three. The cabin includes a deck of cards and a booklet that have puzzles, a guide to meditation, scavenger hunts you can do in nature, and questions you can ask yourself or partner.
I've been on a journey to be more intentional about resting and doing so in a way that allows me to indulge in the art of relaxation. My desire was to connect with nature, so bae and I lit a fire and made smores (and went to the gas station to stock up on more marshmallows, chocolate, and graham crackers). We walked around the campgrounds and marveled at a nearby lake. We wanted to hike on the nearby trails (the Appalachian Trail is 15-20 minutes away) but were worried we didn't have the right clothes or shoes so we just got closer by conversing and playing cards.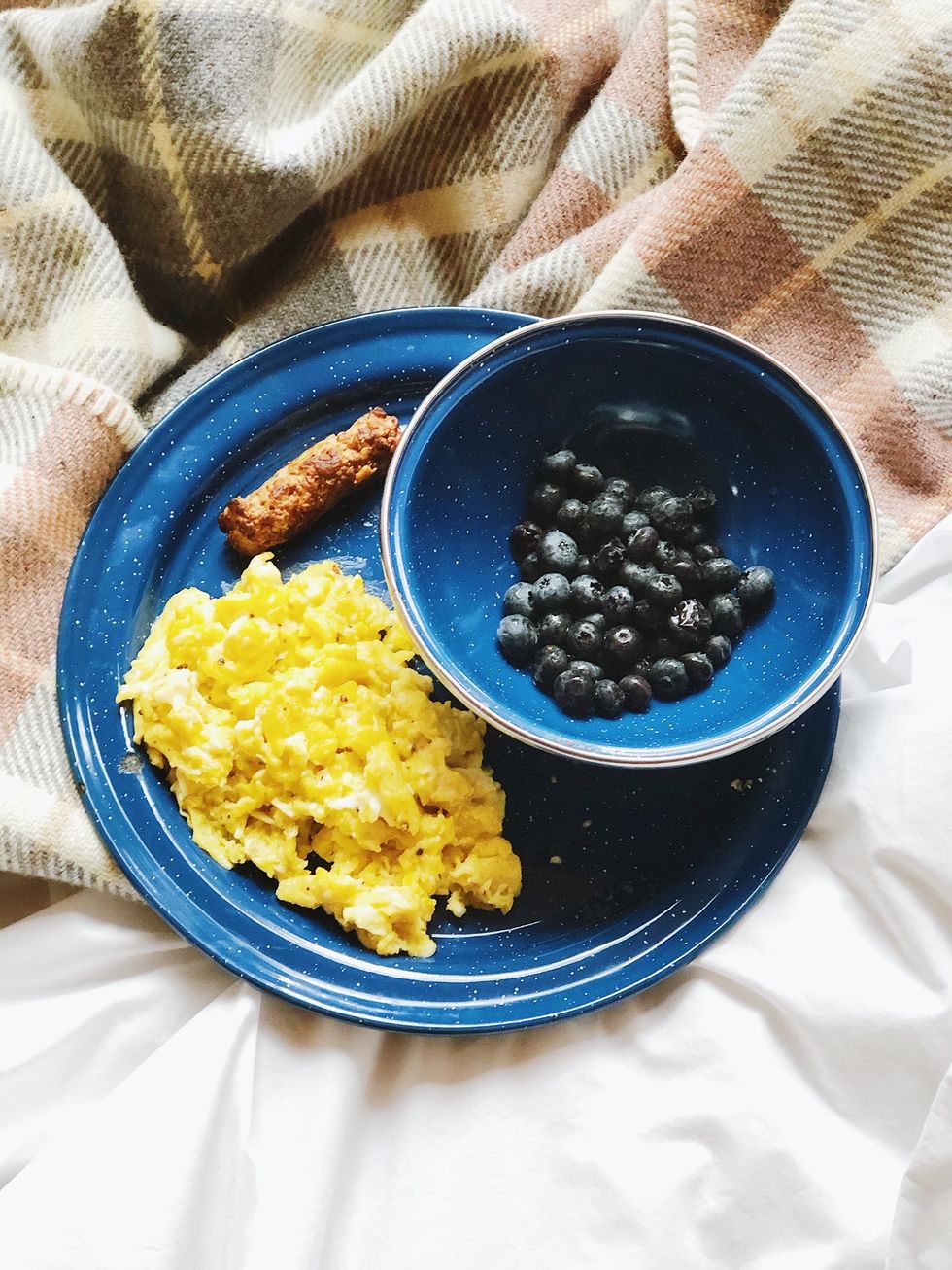 Photo by Sheriden Chanel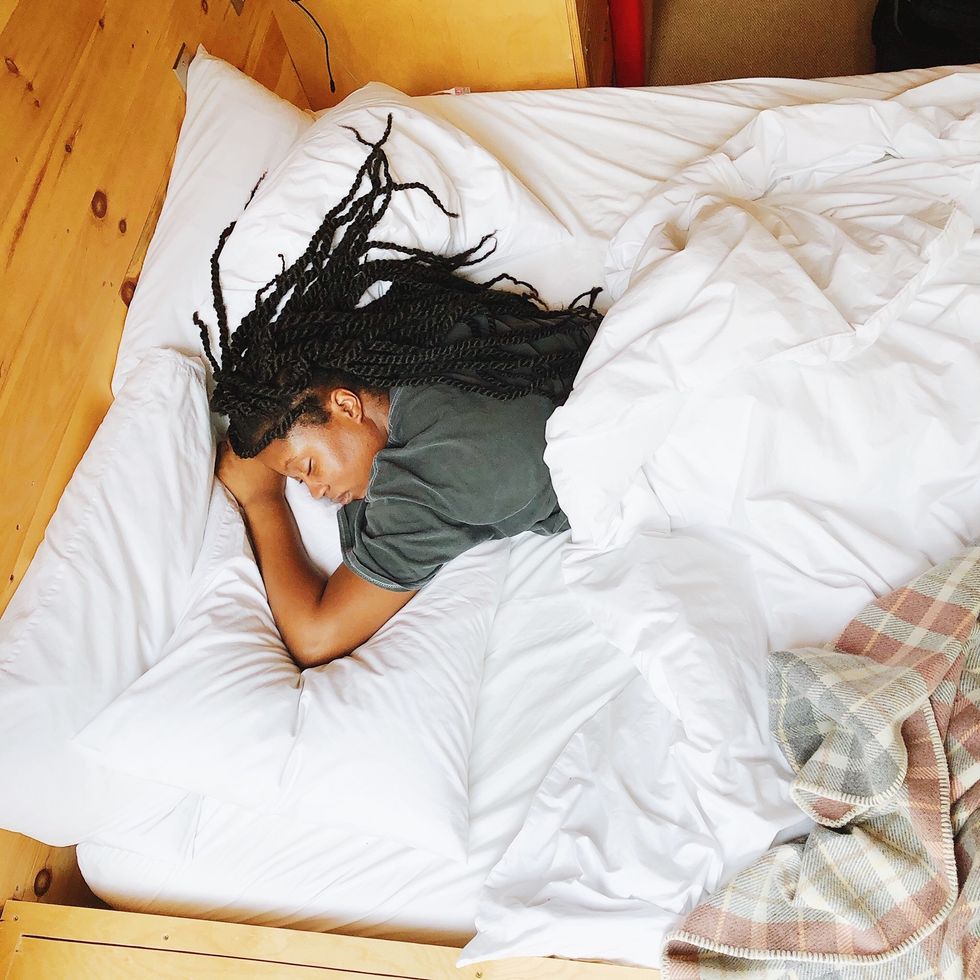 Photo by Bae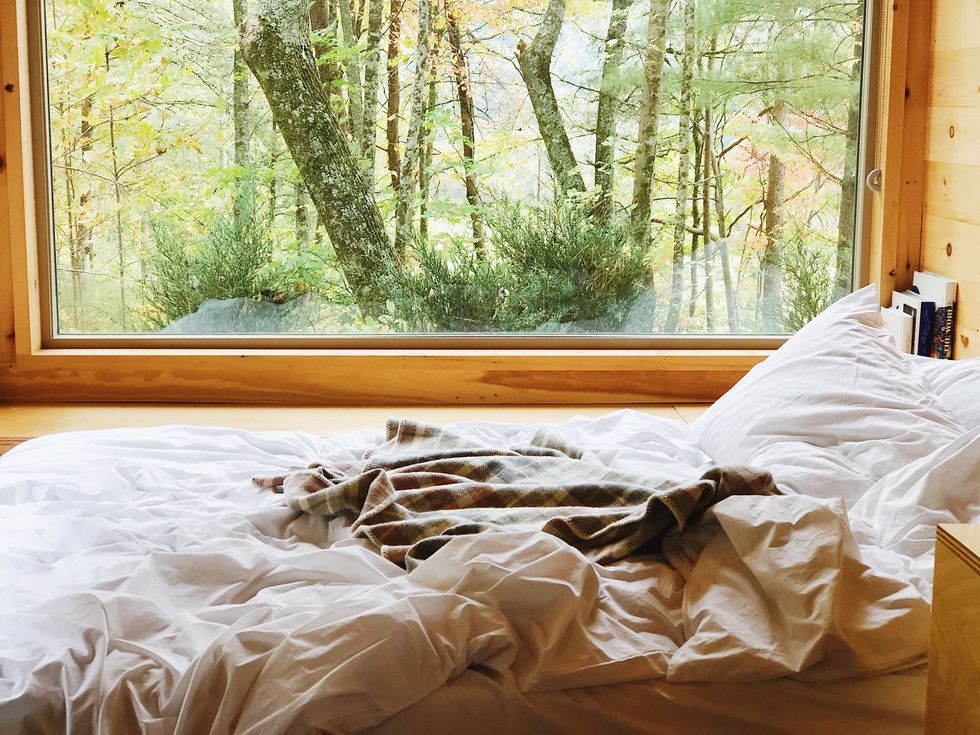 Photo by Sheriden Chanel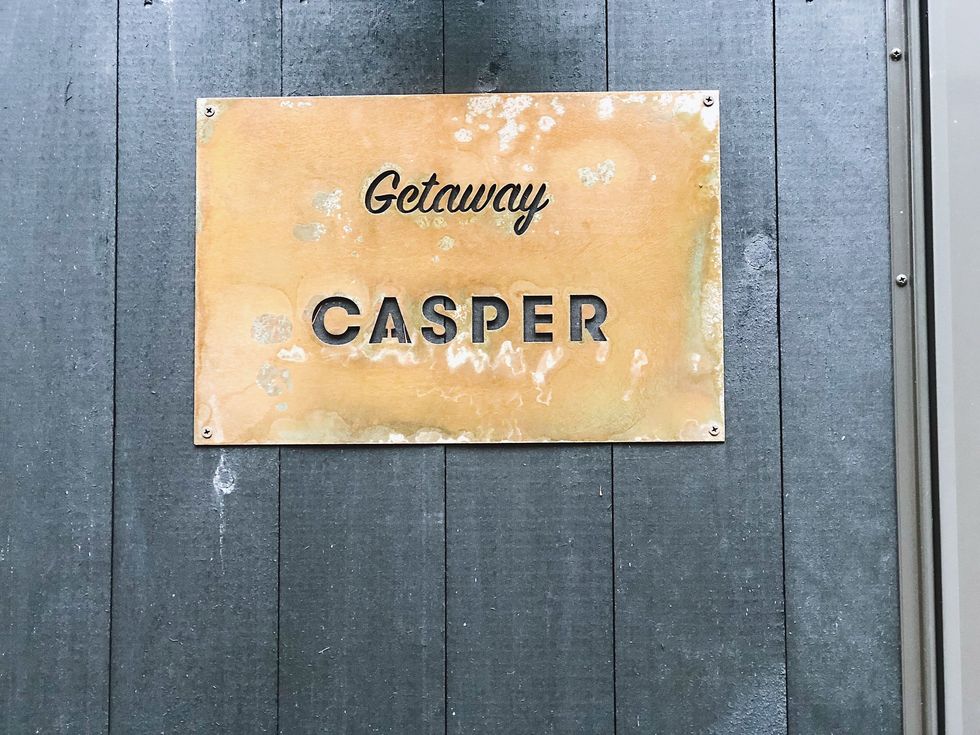 Photo by Sheriden Chanel
What I Learned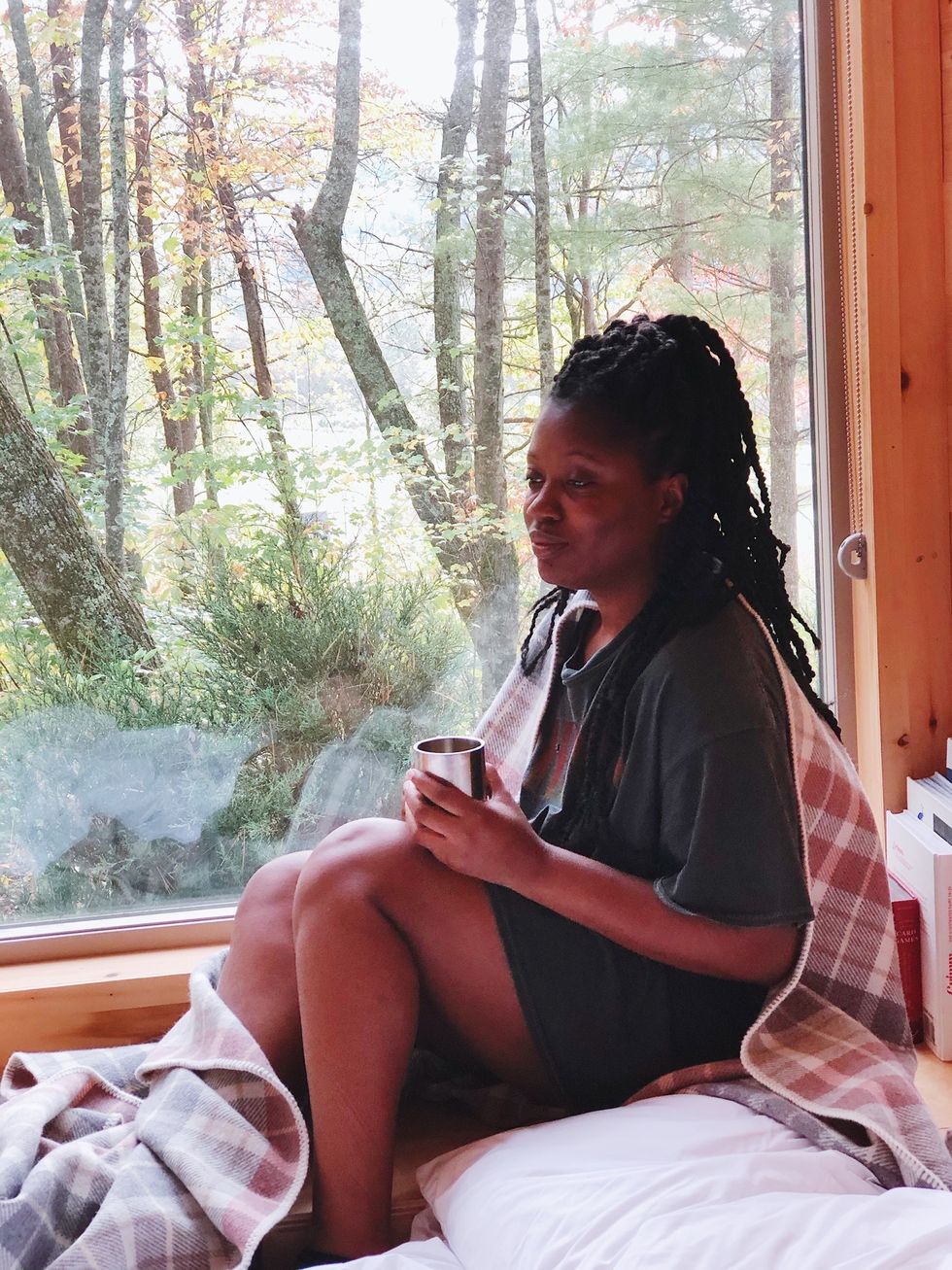 Photo by Bae
During our 24 hours there, we spent our time digitally removing ourselves from the world and indulging in the connection we felt and created with each other. Although it was supposed to be a time to recharge, it also became a time to reset one of my life's most important connections. Taking that time away together allowed us to spend time together in a way that we honestly never had before: without distraction.
We were completely ourselves and completely immersed in each other. It led to a lot of vulnerable realizations and bridged some communication gaps we had in our interactions before that trip. For that reason, I was shown how necessary it is to unplug to reset for yourself but for your loved ones as well. It's important to take time to make time in intentional ways.
As for self-care, my new approach are habits I do daily to reinforce the central belief to take care of Sheriden. That looks like taking one day out of the week to rest and do nothing, but that also looks like having meaningful boundaries established to control people's access to me.
My energy is precious, I now act like it.
To book your own Getaway to disconnect and reconnect, find out more information here.
Want more stories like this? Sign up for our newsletter here to receive our latest articles and news straight to your inbox.
Featured image by Shutterstock