---
I remember feeling like I won the lottery after receiving a job offer about two years ago.
Accepting it would mean I would be making well over $10,000 more than I was making at that moment, receiving bomb ass benefits including tuition reimbursement for my dream graduate school, and working for an institution that would give credibility out here in these corporate skreets. I thought the universe had heard my cries and prayers over the years where I worked jobs that I admit were pretty fun, purposeful, and life-altering but left me straining in the finance department.
Three months in, struggling to get out of bed in the morning and waking up with the anxiety that comes with a demanding corporate environment, I was facing a reality that comes from the failure to read the fine print. I realized God had indeed blessed me with a lesson early on in life that some have to wait a lifetime to learn:
Money is not the root of your happiness because nothing...I mean NOTHING outside of yourself can make you happy.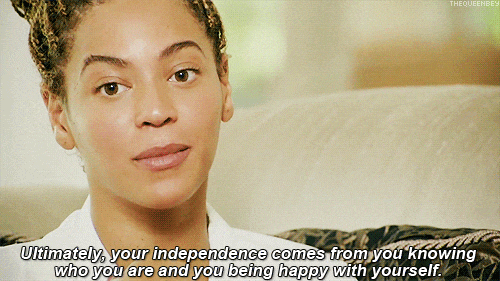 media.giphy.com
I admit I played deaf during my interview when they proudly exclaimed, "We have a high turnover rate at around 1-2 years," because as a recent graduate with more credit card debt and loans to pay off than I anticipated having, securing a job that would pay me the most money regardless of my role within it, seemed like the best option for me at the time.

I come to you humbled, urging you to be more specific with your prayers and to really determine what it is that you value the most in your everyday life. Is more money worth it at the expense of your work-life balance? Is pursuing a position with a generous vacation package really worth it if the demands of your job will basically prohibit you from reaping the fruits of your labor? Do amazing health benefits seem as attractive when you know that the stress of your position will weigh heavily on your health?
Before you chase the bag, define it.
I know that the bag that I am chasing is full of purpose, peace of mind, and the ability to use my natural talents to bring joy and hope to many while affording a comfortable lifestyle.
I propose that while carefully planning your next move to bigger and better career opportunities, that you learn how to find the value in your life and income now, so that when you receive career offers that seemingly will add to the bag, you can look at them with a clear-eyed view in reference to your purpose and your visions. Here are some questions to ask yourself for further clarity:
Does Money Burn In My Pocket?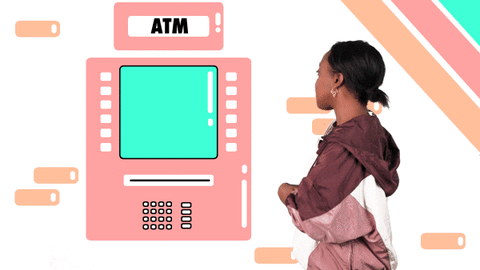 When Kanye had some sense left, he uttered, "I have a problem with spending before I get it", and that is an issue that will lead to misfortune no matter how much you make. Overspending is more mental than derived out of actual necessity because most of the time after you run up your credit cards or burn through your check, you will find that you have little to show for it.
A great remedy to this is affirming that you see the value in your every day life, which means that you take a hard look of all that you have been blessed with presently and find the use of it. You have a fridge, a stove, a place to lay your head, and two working hands?! Instead of dining out, stay in and cook with friends or family. Instead of happy hour with the girls, invite them back for some homemade margaritas and mimosas. Fill your life with experiences that will create long-lasting positive feelings and memories more often, and you will learn the best things in life are free or at least super affordable!
Am I Spending Out Of Habit Or Out Of Necessity?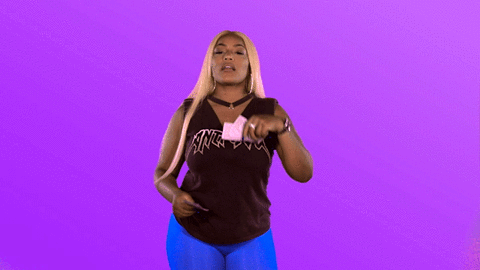 Does the thought of leaving your debit card at home on a mundane Tuesday sound like a nightmare? That can be a sign that you are doing more swiping during your downtime than what is healthy for your budget. 'No spend days' are the days of the week where outside of emergencies, your debit card should be safely tucked into your wallet. This is a great way to be intentional about your spending.
Just as social media fasts help clear your mind from the constant notifications of the virtual world, designating at least two days of no spending will show you how many times you reach for your card when it is plain old unnecessary. Just because it's on sale does not mean it's a sign from the universe for you to buy it. Just because you have a few bucks left from your paycheck from last week does not mean you need to spend it.
Is There A Way I Can Pay Myself Back?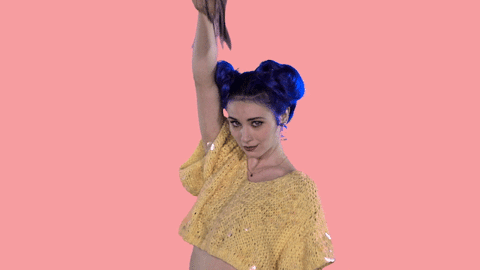 When you change your attitude towards money from, "I can never have enough" to, "I have money everywhere, and it comes to me easily," just watch your circumstances change. There is actually a microsavings app called Digit, that will show you that even when you think you do not have a whole lot coming in, there is enough to stash away for something special. By looking at your spending habits, the app tucks away small increments as low as $.50 to as high as $10 at a time in a way that is painless and goes into a savings account that is out of sight and out of mind. If that is not your style, there are plenty of cards with a cash back bonus or a point system that allow you to accumulate air miles. Unfortunately, the freedom of adulthood comes with many expenses, so if you are going to spend it anyway, it is great to have some added perks.
Taking a serious look at your habits and thoughts about money will lead you to make better decisions when you get that raise or that higher paying position, and will remind you that there are parts of your life that are more valuable than how much you make. Let's start focusing on what we make of it.

Feature image by Getty Images.
Want more stories like this? Sign up for our newsletter here and check out the related reads below:

Want That Promotion? Lily Doxy Says You Have To Treat Your Job Like A Business – Read More
Chef Ashley Rouse Left Her Corporate Job To Pursue Her Dreams, Here's How You Can Too – Read More
4 Questions To Ask Yourself Before You Give Up On Your Business – Read More
This Is Why Millennials Crave Work-Life Balance – Read More