---
As a lipstick lover, I am no stranger to all kinds of formulas and finishes available on the market.
And while I don't have a preference for finish, what I won't tolerate is a longwear formula that gives up on me as soon as I have my morning coffee. Who wants to apply "longwear" lipstick four times per day?!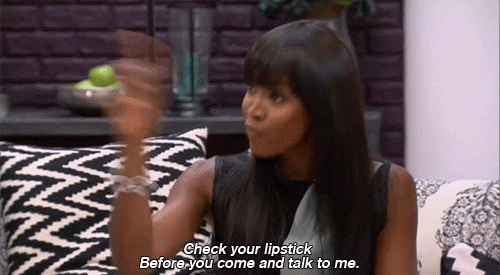 I put five longwear lipsticks to the test to see how well they hold up for the coin spent. To make it fair, I prepped my lips the same way for each lipstick by exfoliating and wearing the same lip primer. I also wore each one for 8 hours without touching it up.
Here's how they did:
Colourpop Ultra Matte Liquid Lipstick: $6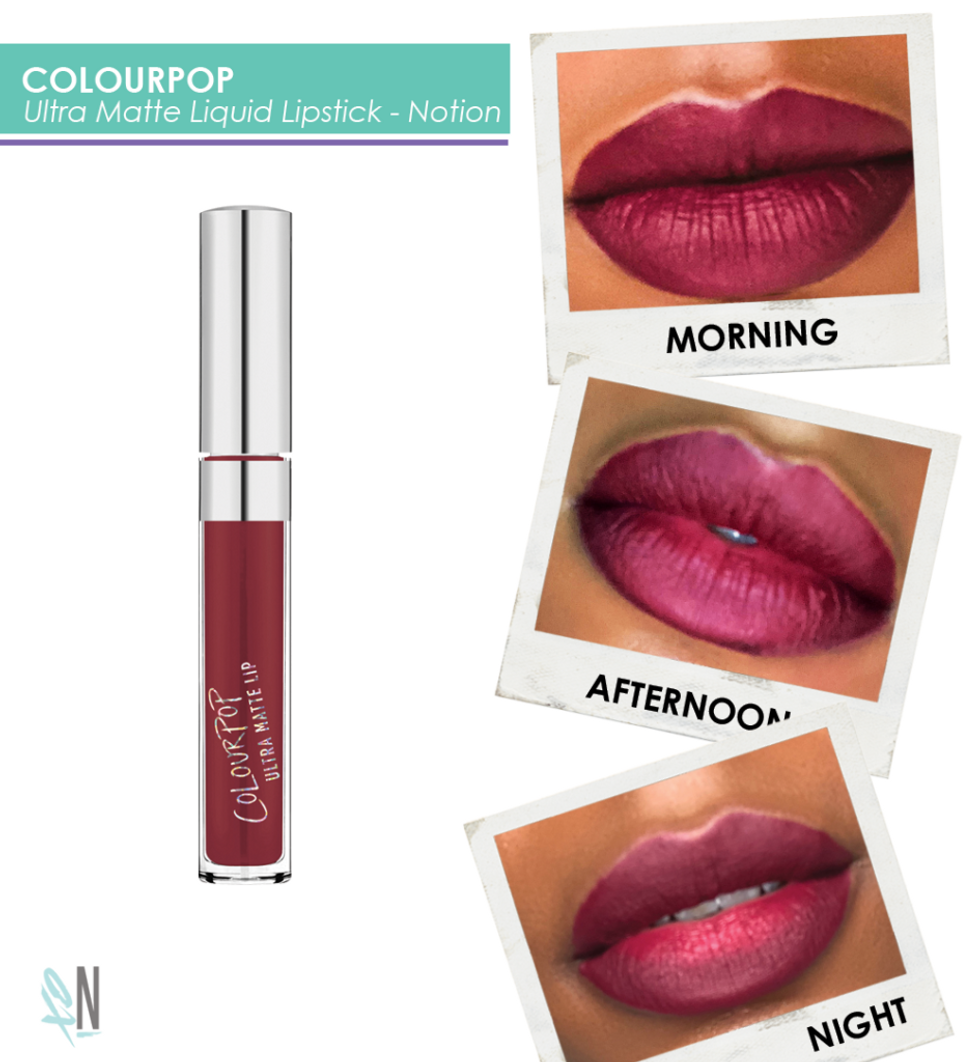 I tested this one with a teeny bit of bias. I love makeup, so this was unavoidable. I have six Ultra Matte Liquid Lipsticks from this brand, so I chose a lovely berry shade from my collection called Notion. I'm a sucker for a nude, but I wanted to make sure I'd be able to see the results.
The Application:

The application was fairly easy. It has a doe foot applicator, so you don't have to turn your hand at weird angles. But with this particular one, it takes some concentration to get a straight line around the edges of your lips. The formula is thin, almost like water, but very pigmented. It took two layers to get full coverage and was dry in about 10 seconds. When it dries, it is MATTE! They don't call these Ultra Matte for nothing.
The Wear:
It held up pretty well after eating. It was only thin in one spot close to the inside of my mouth. It wasn't even noticeable with my mouth completely closed. I did run into trouble shortly after eating at the four hour mark. It felt extremely dry so I was dying to take it off, but I pressed on with the experiment. Once 8 hours was up, it looked no different than it did after lunch.
The Verdict:
For $6 each, this is a pretty good deal. Sure, it's drying, but this could be fixed with a little lip balm and a touch up. You'd probably only need to do this once throughout the day.
Anastasia Beverly Hills Liquid Lipstick: $20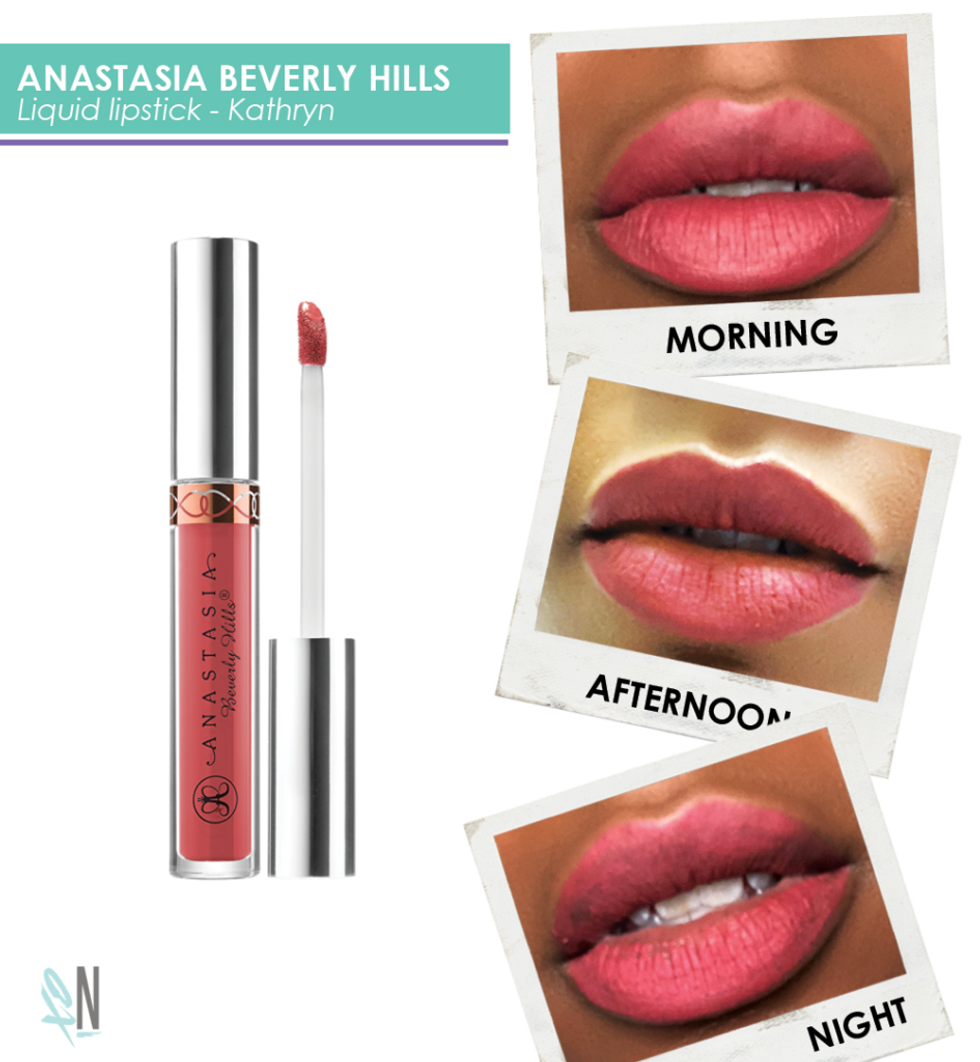 I came to test this one with a little bias also. I have another color (Craft) from this line and the one I tested, Kathryn, had been sitting in my drawer, waiting to be used. I had a wonderful experience with Craft and was hoping Kathryn would be the same.
The Application:
Application was simple enough. This one has a flat applicator with a rounded tip and the formula is creamy. This combo usually means that it's easy to get straight lines around your lips and even application. I got straight lines, but that application was every kind of patchy that there is. It was bad. I had to do three coats and touch up specific spots and it still wasn't all the way even. Plus, it took about 30 seconds to dry. I wouldn't see the dry time as a negative if the application was even.
The Wear:
Two hours in, I wanted to scrub my lips off my face. They were so dry and screaming for any kind of moisture. It almost hurt. It was flaking up around the inside of my mouth after I ate too. I was walking around looking crazy for another four hours until I could take it off and when it was time, the color was pretty much gone from the inner part of my mouth.
The Verdict:
You should pass on this one. For $20, you should get even application and your lips shouldn't feel like you've been on an island for days with no water. You should also be able to expect some consistency with wear throughout the line for that price too.
Fenty Stunna Lip Paint: $24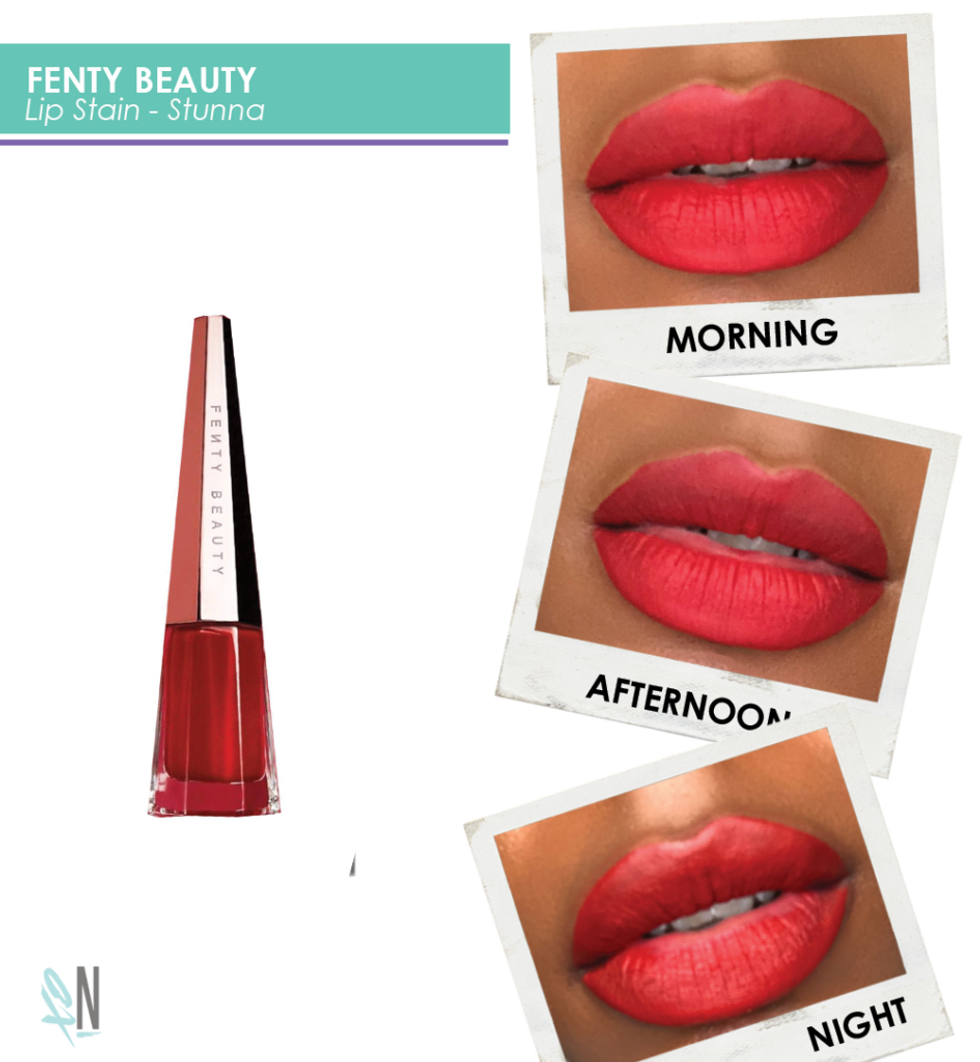 With the well-deserved buzz around Fenty's foundation range, I couldn't pass testing a universal red. To be honest, I didn't think a universal red was possible, but somehow Fenty pulled it off. Every Instagram photo I've seen of this shade has looked amazing.
The Application:
The application of Uncensored is nothing short of amazing. I thought I was going to pass out from how pigmented this stuff is! I had to collect myself after the first swipe. The applicator has a very unique shape that can be off-putting at first, but after using it, I like it. I don't know what the thought process behind it was, but it works. I was able to get nearly straight lines with it. The formula isn't creamy or watery, but about halfway between the two. You'll get full, vibrant coverage in one coat.
The Wear:
It's rare that a red lip looks good on me without liner, but here I was liner-less and void of all other makeup, and I felt like I was the baddest thing walking. Plus, it felt like I wasn't wearing lipstick at all.
I started to feel it on my lips after about four hours, but every bit of the initial color was still there. The color rubbed off on the inside of my bottom lip after eating, but I committed a longwear lipstick sin by eating a greasy food…pizza. Other than that, the color was just as vibrant as when I first put it on.
Six hours in, I noticed a teeny bit of dryness, but nothing that made me want to grab a makeup wipe. When 8 hours passed, I noticed no difference in the look or feel after eating and didn't bother taking it off for another three hours. Still no difference. This stuff is bomb!
The Verdict:
Buy this right now. For $24, you'll get every bit of bang for your buck.
Dose of Colors Liquid Lipstick: $18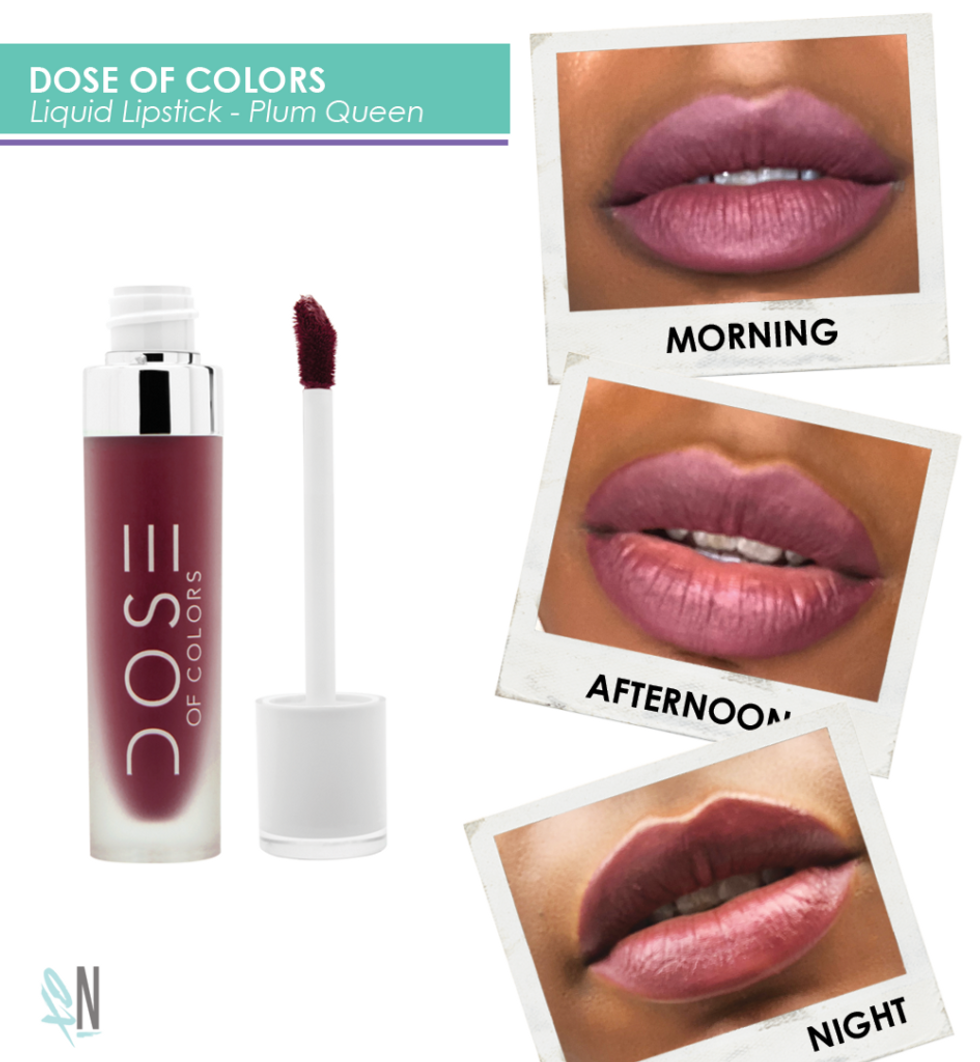 This Instagram-favorite brand piqued my interest with their color options. Every shade always looked so great on my favorite Insta-beauty, Queens, so I had to give them a go. I went with Plum Queen because it swatched like a nice mauve for darker skin.
The Application:
The applicator has a point on it, so getting close to the edges of my lips was very easy. It has a creamy soft formula that takes about 20 seconds to dry to matte. It took a little longer than I'd like it to, but since it's not immediately drying, I'll take that. It looked AMAZING! The color payoff was intense. Not Fenty intense, but still worth noting.
The Wear:
My lips felt dry after about 2 hours, and the color was starting to lift on the inside of my mouth. A lot came off after I ate. If I had allowed myself to touch up the color, it probably would have been fine. I didn't touch up for the sake of testing, and the next 6 hours weren't fun at all. I kept wanting to pick at my lips or at least put on lip balm.
The Verdict:
This gets a green light from me because of the color payoff and application. The color applies very easily and evenly. You'll still have to touch it up if you eat, but that's not a deal breaker for me. Plus, the price is only $18, a little more than a drugstore brand, but not as pricey as most prestigious brands.
BH Cosmetics Long-Wearing Matte Lipstick: $6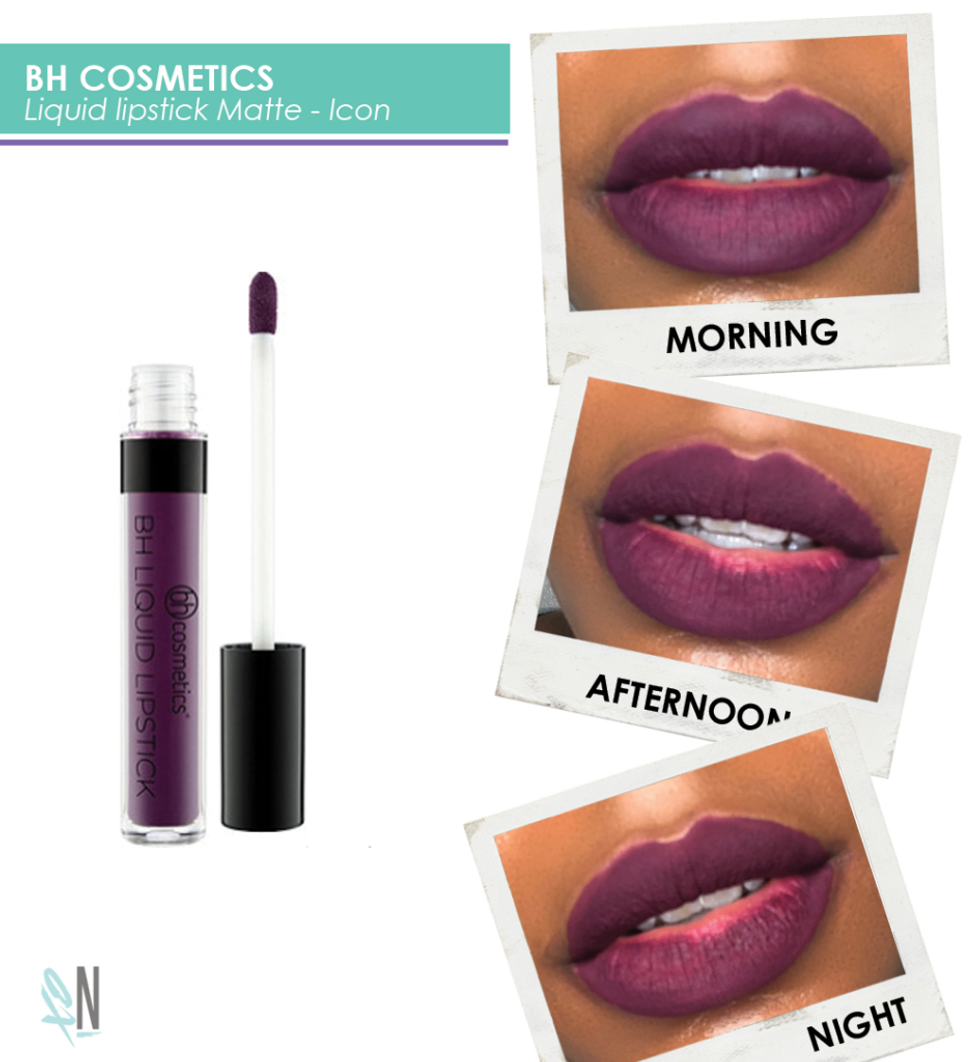 I had been meaning to give BH Cosmetics lipsticks a try for a good minute. Their first edition 120-eyeshadow palette was the first one I ever bought and I loved it. The brand is definitely on the drugstore side in terms of price and has great quality. I chose the shade Icon since it looked like a lovely, deep burgundy/purple.
The Application:
The formula is mad thicc. Like, Thiccsgiving thick. I had to dip the wand back into the tube a couple of times to get my lips fully covered. It applied very evenly, though, and dried to completely matte in ten seconds. It wasn't sticky at all. I kept mashing my lips together to make sure I wasn't mistaken.
The Wear:
I was very pleasantly surprised by how it wore. I was expecting insane dryness since it's a drugstore brand and is on the lower end of the price spectrum for drugstore too. I barely noticed it was on my lips. I saw some of it transfer on my coffee cup, but on my lips, there was no difference.
The Verdict:
This one is my favorite. Buy it! Buy every color! This one has the comfort and longevity of Fenty Stunna and is only $6. My Ulta cart is loaded up with these!
What are some of your favorite tried and true longwear lipsticks?