---
Taraji P. Henson has been looking like she was 25 since she was 32 and now, a year shy of 50, the actress formerly known as Cookie is still our forever skincare goals and the Empire star recently dropped the details on how to access the Fountain of Youth and have you looking like a whole snack at any stage of your life.
In a recent episode of Vogue's "Beauty Secrets", Taraji shared the jet setter-friendly morning routine that keeps her skin on ten at all times and xoNecole has all the details. According to Taraji, along with a $400 eye cream, this $8 charcoal face wash has been a staple in her daily skincare routine:

"I clean my face with Biore. It's charcoal, it gets the job done. I like a face cleanser that suds up because to me, in my mind, it's mental. It feels like it's doing something and cleaning."
The actress says that with the help of her specially-curated haircare line, she's able to keep her scalp so fresh (and so clean, clean) and has therefore been able to simplify her morning routine and prevent breakouts before they're able to form.
"That's all I've been doing, all these years, with an occasional facial, here and there."
In the video, Taraji also opened up about her love for all things beauty and revealed that if she hadn't made it big in acting, Taraji would have probably been one of the dopest cosmetologists in the beauty industry:
"Those who know me from way back in the day knew this about me. I would've gone into cosmetology and I think God intervened because I was late for enrollment and that was directly after I was not accepted into the performing arts high school. And I thought that because I wasn't accepted that, that meant I didn't have talent. So I was like, well off to cosmetology school. And then God blocked that. I finally found my way back to school for acting. And then I still stayed. I still was doing hair because I needed money. So I was doing $20 wet sets in the dorm."
After giving us the tea on how she keeps her both her curls and her skin hydrated AF, Taraji proceeded to give us a tutorial for the fresh-faced beat you didn't know you needed. Featuring products from Fenty, BECCA, and Kat Von D., Taraji P. Henson walked us through her unconventionally low-maintenance morning routine and spilled this must-have beauty hack for women who need to get fly on the fly:
"I just flew today. I got off an airplane. You can get a little puffy and sometimes it creates dark circles. For me, I like to use a hydrating eye serum. I actually take more care of my skin when I travel because I feel like my skin needs more attention to make sure it gets it all in. And they also have a lip serum too. You just have to stay hydrated when you fly because oh, that airplane and recycled air are not good [for your skin] at all."
For Taraji's full morning routine, scroll below!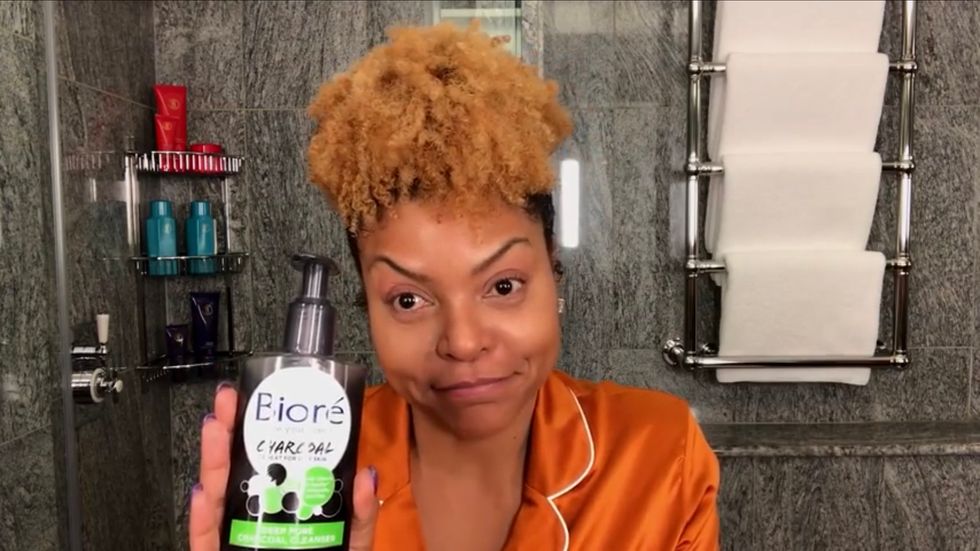 YouTube/Vogue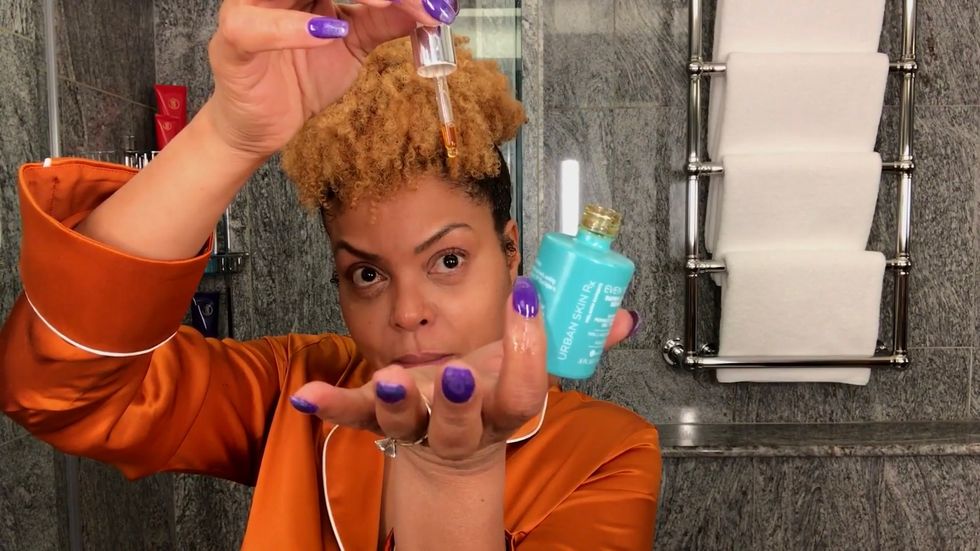 YouTube/Vogue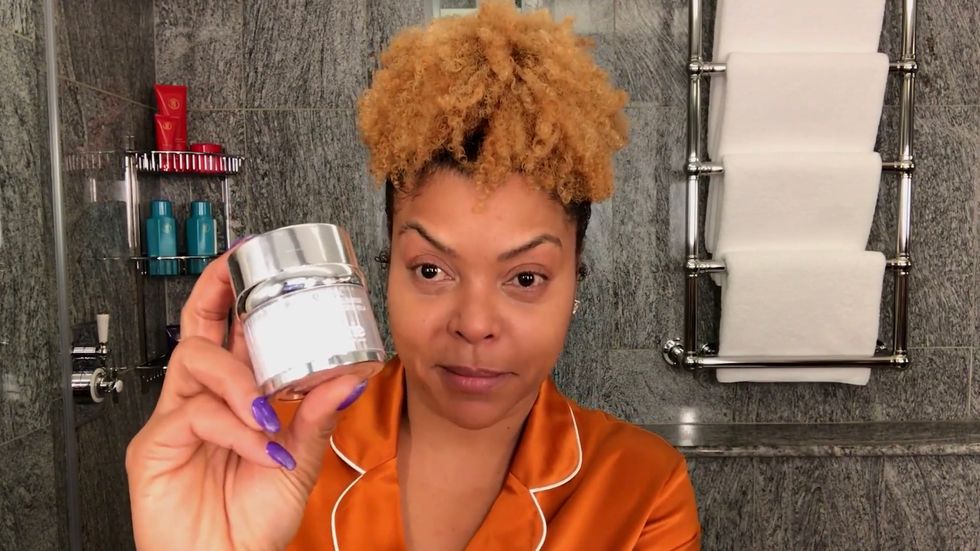 YouTube/Vogue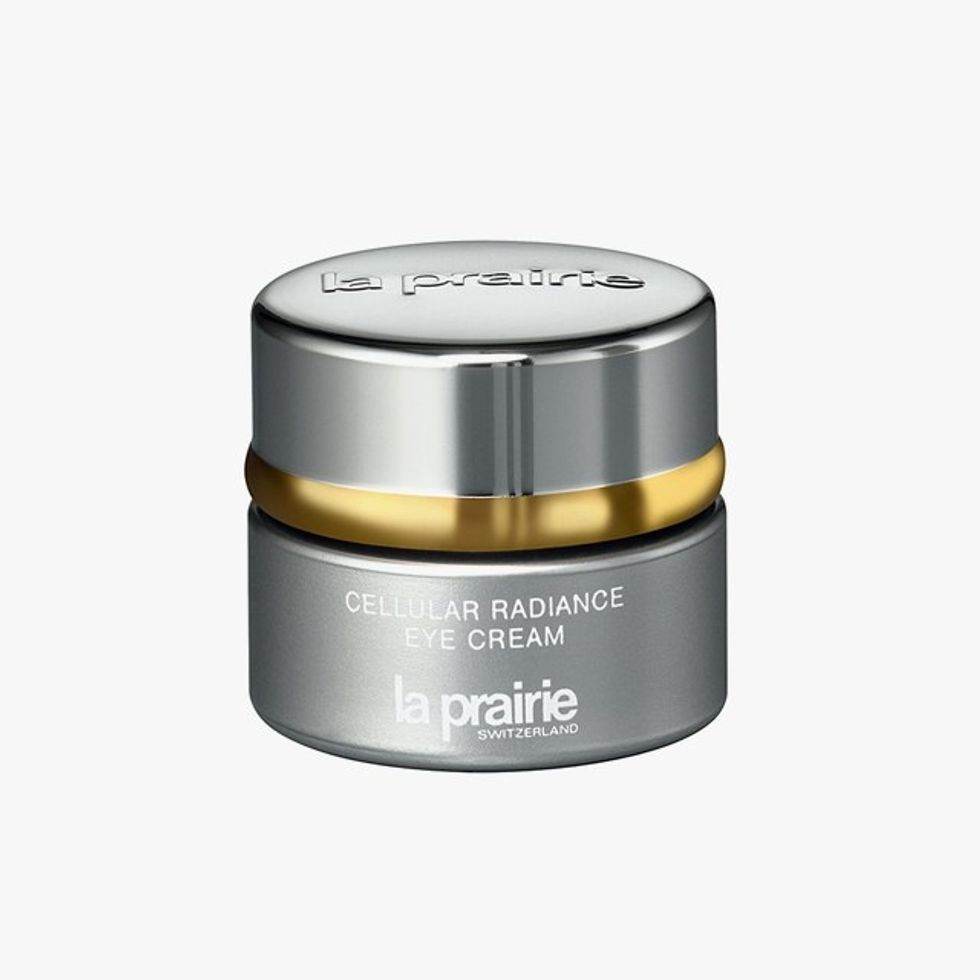 Saks Fifth Avenue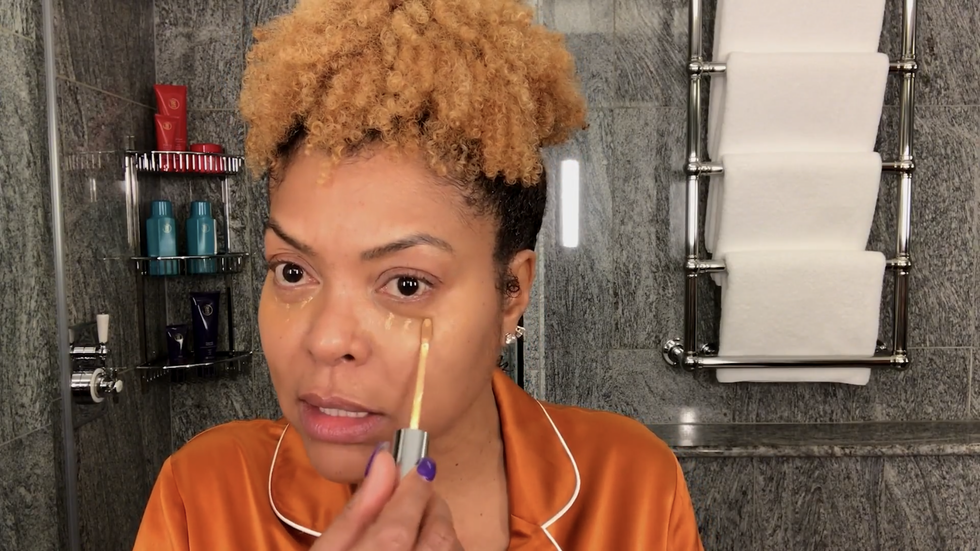 YouTube/Vogue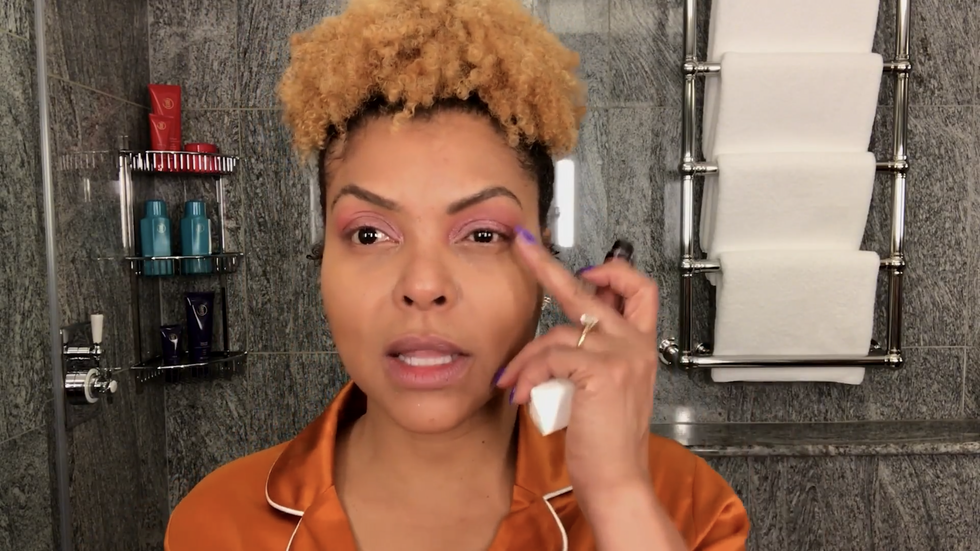 YouTube/Vogue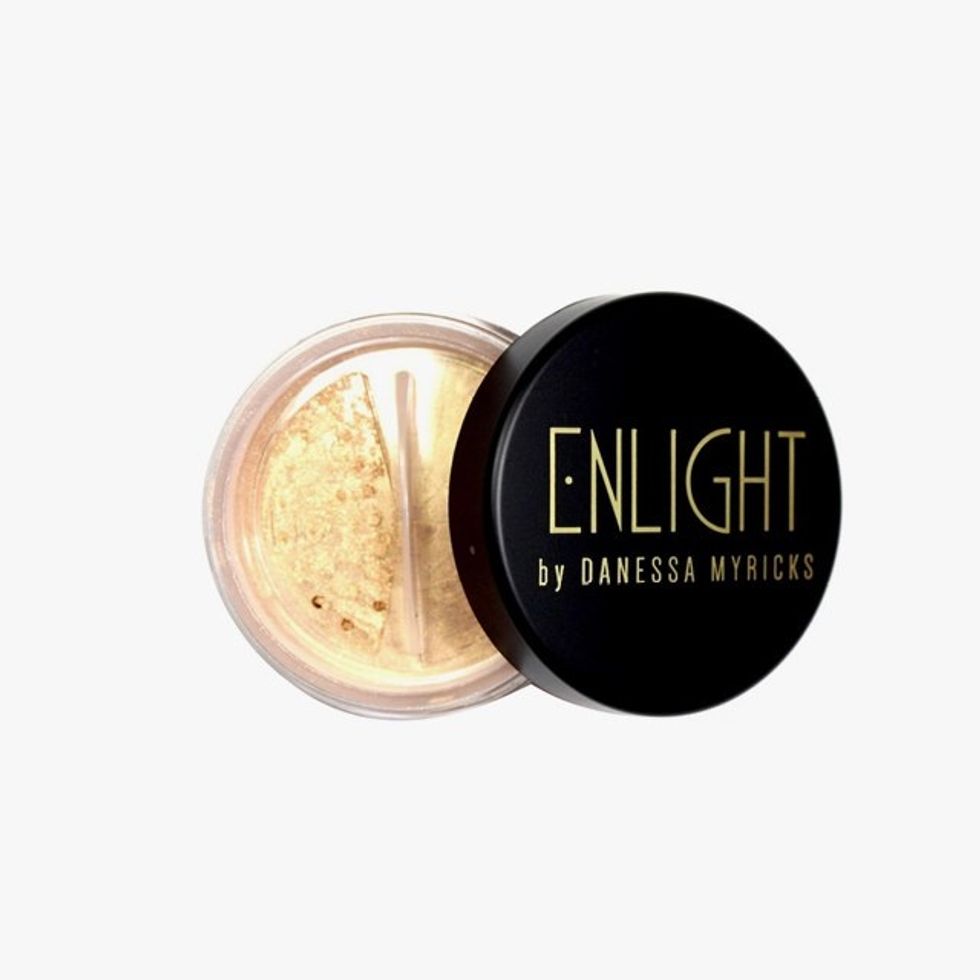 Danessa Myricks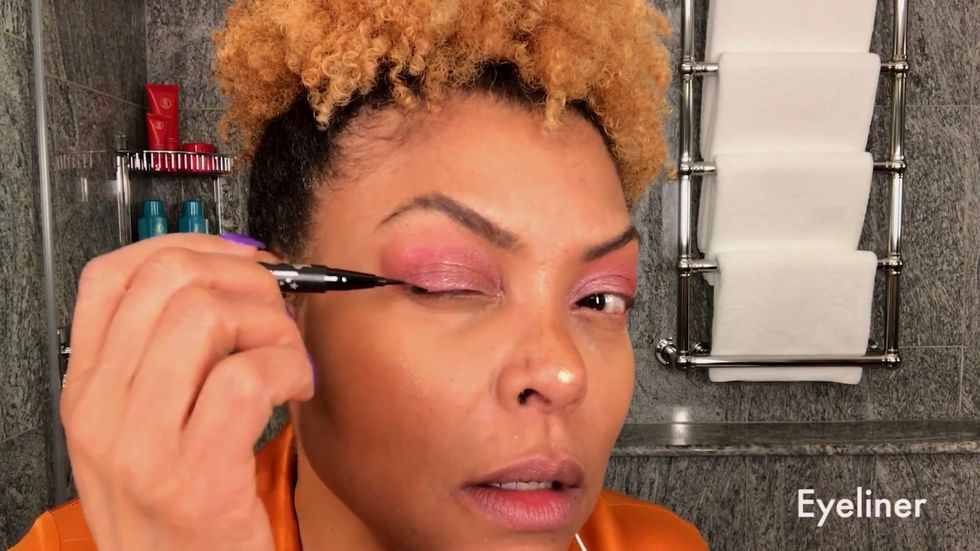 YouTube/Vogue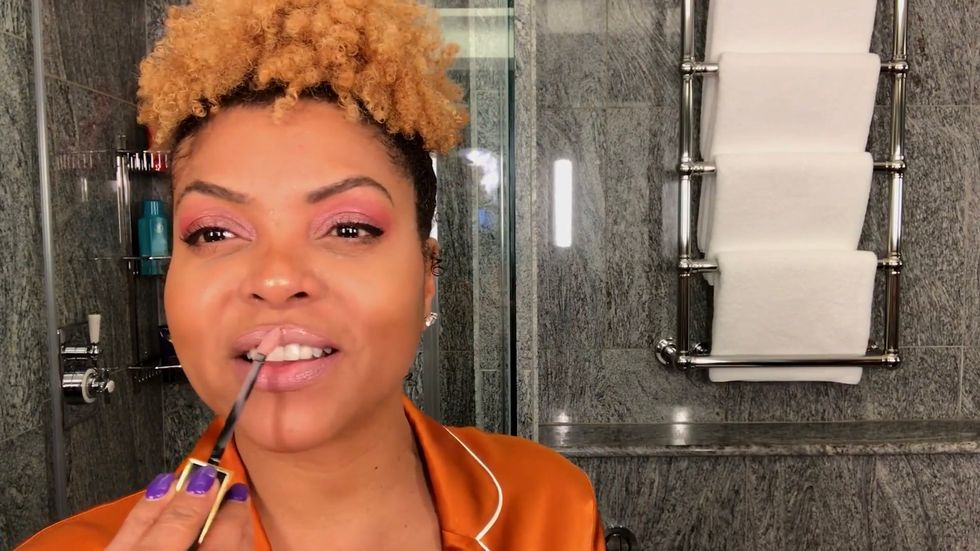 YouTube/Vogue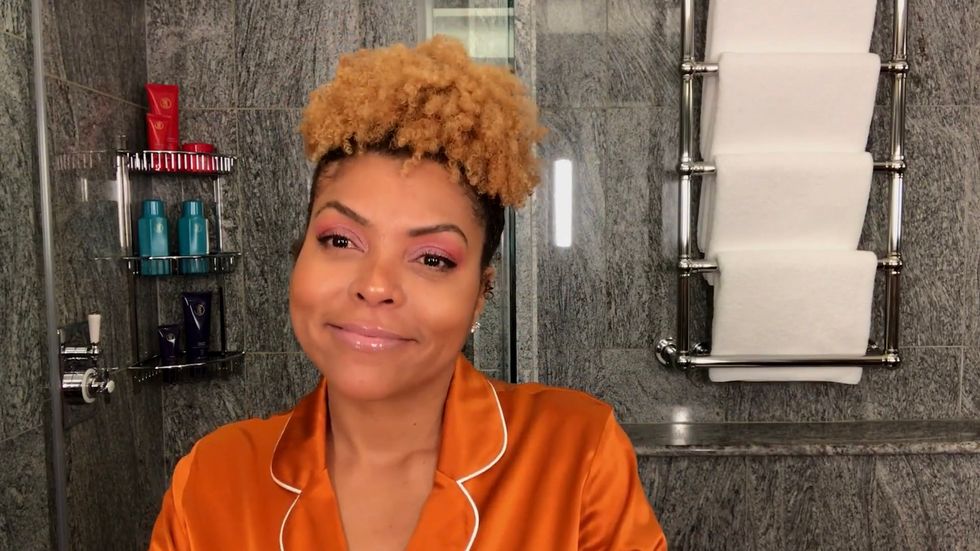 YouTube/Vogue
Featured image by Instagram/@tarajiphenson.