This article is in partnership with Staples.
As a Black woman slaying in business, you're more than likely focused on the bottom line: Serving your customers and making sure the bag doesn't stop coming in. Well, there's obviously more to running a business than just making boss moves, but as the CEO or founder, you might not have the time, energy, or resources to fill in the blanks.
---
Well, here's where Staples comes in. Sis, this is not just the spot to drop in and grab a few replacement cartridges for your printer or a pack of paper when you're in a jam. With August being National Black Business Month, you'll definitely want to check out the slew of resources and perks Staples offers.
Staples' professionals can literally serve as the team behind your team. Their tailor-made services and selection of products offered in-store will help you adapt to any issues life might throw at you, and they literally have everything you need to bring your small business dreams to life!
Here are 5 must-haves that Staples provides for your business that you just won't be able to live without. These small business solutions ensure you'll remain a leader and can always be where the money resides:
1. Connections with communities.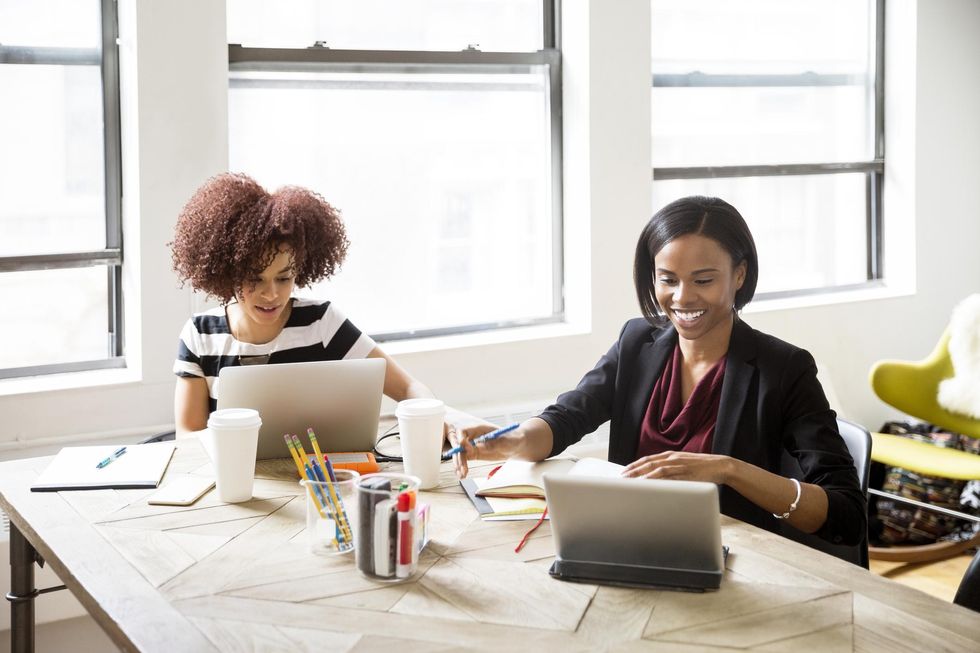 Getty Images
Business owners are as strong as their tribes, and Staples can help you connect with the people where you work and live via their Community Business Directory. It provides access to Staples' extensive customer base and the potential to be featured in store and via community emails (which, by the way, reach an average of 15,000 readers). Listings in the directory are also linked from Staples Connect, so you'll get the exposure you need as a small business owner. You can register your business for free at StaplesConnect.com/Small-Business/Register.
They also offer a Local Chamber Program where, as a member, you'll have access to their resources and exclusive savings of 20% off your in-store print and marketing services, as well as 10% off your in-store purchases of regularly priced items. For information on enrolling, contact your local chamber leadership.
2. Valuable tips and advice just for entrepreneurs.
The Staples' Resource Center offers content on how-tos including marketing strategy, taxes, and finances, entrepreneurship advice, and more. It's a hub that benefits entrepreneurs by giving them the insider knowledge for continuing to work at their best and the tools needed to do so.
Find out everything from how to optimize your online shop (to make the experience better for customers to stay on the site and buy more) to profiles on successful businesses to inspire your own glow up. Visit StaplesConnect.com/Small-Business for the jewels!
3. A one-stop shop for office and tech necessities.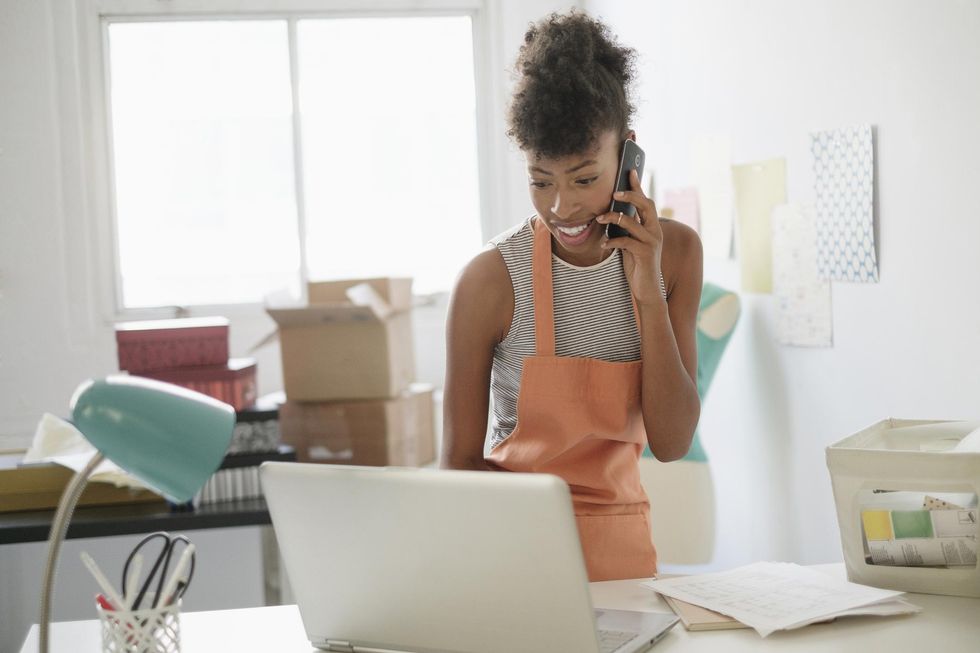 Getty Images
Beyond the impressive array of top quality office supplies, technology, and equipment offered at competitive prices―from paper, ink, and toner, to computers, printers, and electronics, to ergonomic furniture, facilities maintenance, and health and safety supplies. You can't beat deals on everyday staples, like shipping boxes, premium shipping supplies
(key word: premium), and 50-pack, 3-ply face masks. And the deals on top tech, especially for those constant video calls, online correspondences, and web meetings, are indeed not-to-miss, with hot items like the iPostal digital mailbox services, the Logi H800 wireless headset, and the Logi C922 Pro webcam.
4. Shipping made more than easy.
With everything gone mobile or virtual, you can't miss out on the best ways to transport items. With Staples, you can pack, mail and ship all in one place―even rush orders. UPS® shipping services are available early and late, 7 days a week. You can even complete your direct mail projects, from design to targeting to delivery.
5. Marketing, marketing, marketing!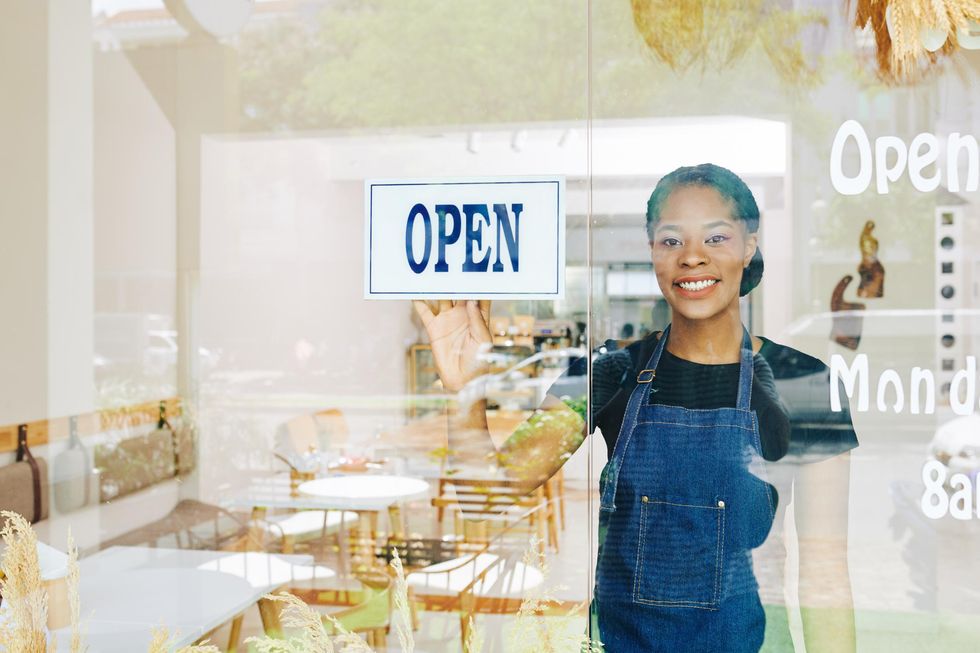 Getty Images
You can also bring your signage concepts to life―from sidewalk signs, window, wall and floor decals, to indoor and outdoor banners, to paper, adhesive, and foam board posters. Staples has experts who can help you create consistent, professional-quality marketing materials for your brand. Custom outdoor banners are offered at competitive prices, and you can get double-sided A-frame sidewalk signs as well.
And let's not forget those extra details and special touches that allow your business to stand out and put you at top-of-mind for customers, partners, or prospective clients, like business cards, flyers, brochures, postcards, menus, advertising labels, presentations, manuals, and letterheads. Going custom is always a good look, and Staples has in-store professionals to help you with this!
Staples' general managers are standing by to help you with your business's unique needs, so tap in! Let this be the year you rebound, refresh, and rejoice in the growth you and your business deserve.
To find a store and access more resources for your small business, visit StaplesConnect.com/Small-Business, today!
Featured image by Getty Images