---
For so many of us over the age of 30, HGTV is bae. We love watching Chip and Joanne add their touch to old homes, it relaxes us to see Jonathan and Drew have some of the best designs that the network has ever seen, and OMG all the anxiety of Love It or List It is all too real.
Basically, at some point in life, we all eventually graduate to adulthood and the shows become a source of reality that we all can relate to. Well, at least that we thought we could relate to.
Until now.
Because, sis, HGTV is finally adding some melanin to their show lineup!
And it comes in the form of two Black sisters Courtney Robinson and Leslie Antonoff of Materials + Method Designs, a design firm focusing on interior, exterior, and set design. The network officially announced 16 new series coming to the small screen in 2021, which has a bunch of familiar faces in this batch, but new ones as well, including our new BFFs in our head.
Sister Fixers will follow Robinson and Antonoff as they work with clients to identify their "struggle spaces" and help decorate them on a budget. The twist is that the sisters have to share a budget and agree on what to spend on in each home. In each episode, Courtney will overhaul the main space, while Leslie will work with the homeowners on do-it-yourself projects at a fraction of the cost.
Love to see it!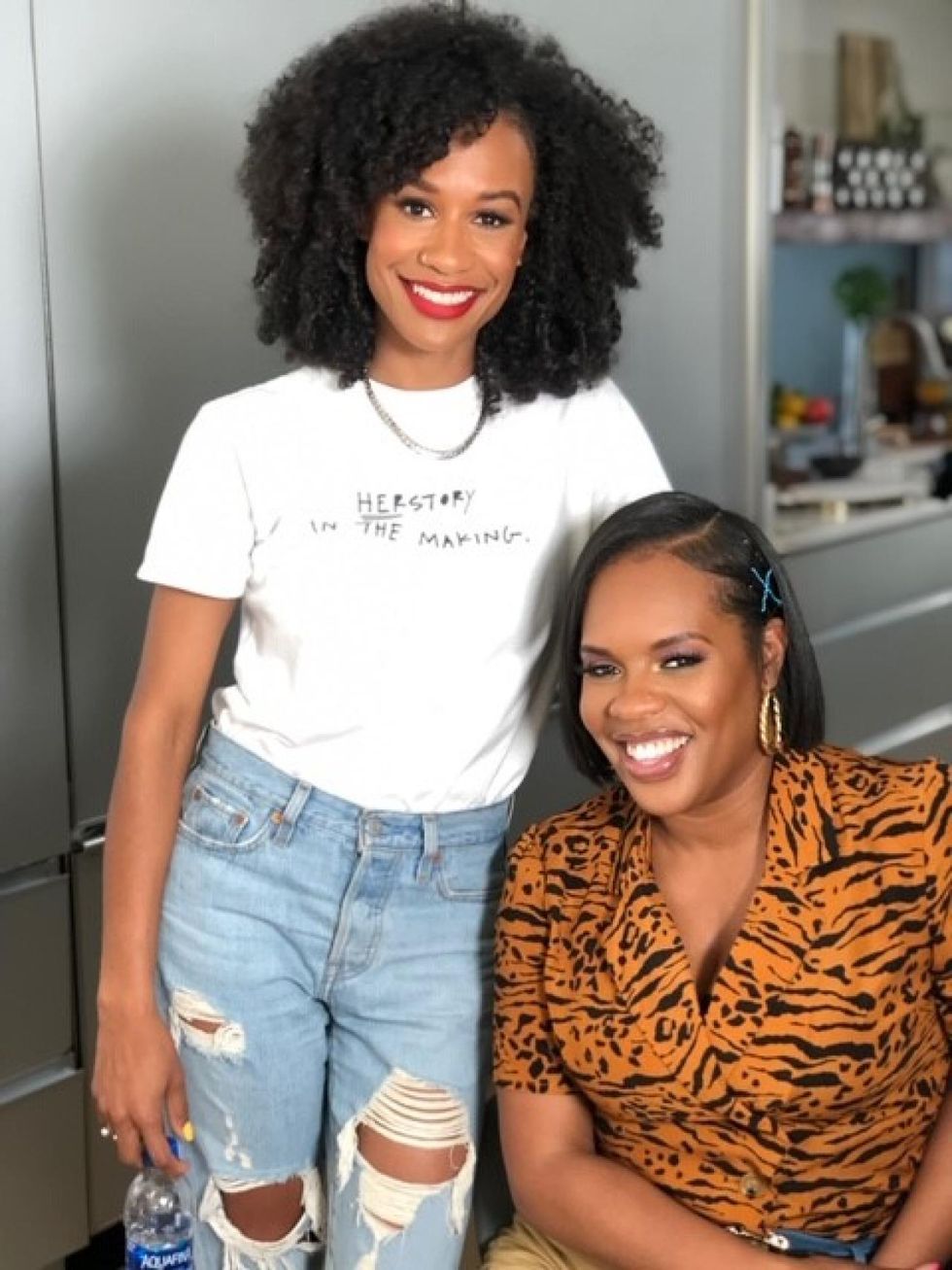 Leslie Antonoff
They tell Apartment Therapy:
"I believe the most unique aspect of our show is seeing how we use our intuitive sense of style to show others the beauty in their own spaces. I can't wait for viewers to experience our point of view."
Robinson is the more multifaceted designer of the two, and founder of Materials + Methods Design. Antonoff describes herself as "a multi-hyphenate in every sense of the word." She's a TV host, writer, producer, and lifestyle content creator.
And as Black millennial, working women, this show will bring more diversity that HGTV desperately needs. And by 'diversity', I mean Howard University graduates who are there to bring the culture to the forefront.
"I think I can speak for both of us when I say, we don't believe our Blackness has to be quieted in order to shine," Antonoff says.
"We want to shine light on the fact that Black people, in general, care for their spaces the same as our counterparts that have different cultural backgrounds. We are stylish. We are family-oriented. We are business-savvy. I want Leslie and I to represent how well-rounded Black women are, and that's what matters most to me — the representation!"
--
Ladies, come through for this journey from HBCU to HGTV! And as someone who watches every day, this is a show that I will have marked in my calendar...all for the culture, of course.
Are you a member of our insiders squad? Join us in the xoTribe Members Community today!

Featured image by Leslie Antonoff/Instagram