Sherrexcia "Rexy" Rolle is the 29-year-old woman taking Western Air to new heights, and it's all thanks to her badass business savvy.
---
For those of you who might not know, Western Air Limited is the largest black privately-owned airline in the Bahamas and Rexy runs it. Rexy, who is also a business attorney, currently serves as the Vice President of Operations and General Counsel for the thriving airline. Having accomplished VP status, as well as oversee the growth and expansion of the $90 million company all before 30, there's no wonder Rexy is going viral for her accomplishments!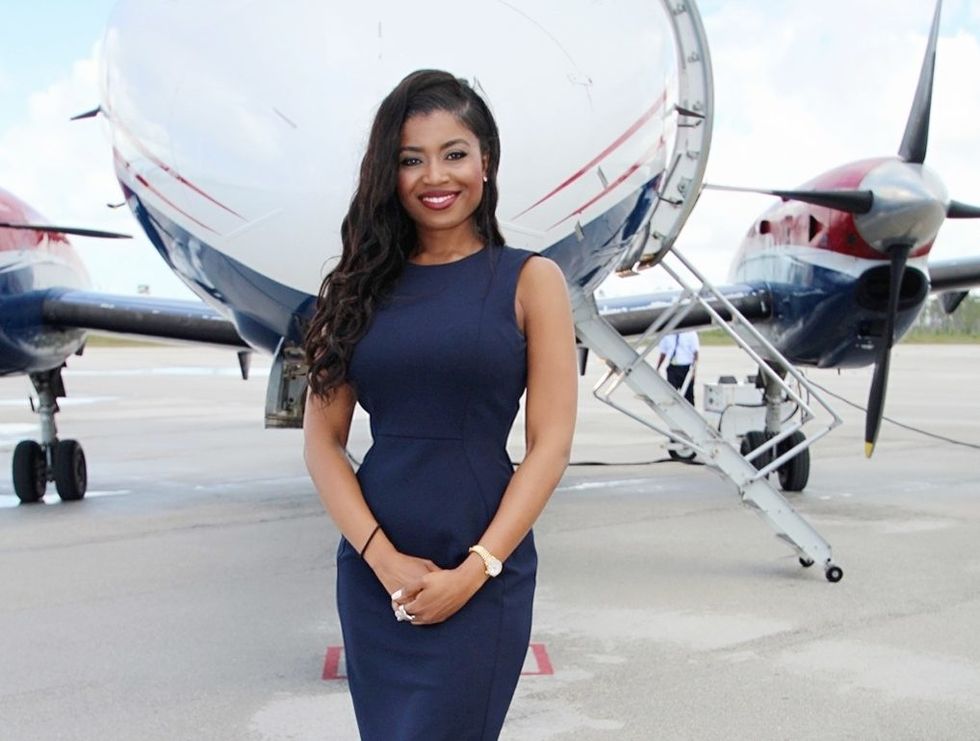 In an industry dominated by men, Rexy is both entrepreneur goals and the definition of black excellence. The aviation czar is redefining what an executive looks like while encouraging other women to be themselves while breaking the mold in their respective field.

I was so motivated when I saw Rexy Rolle's story that I knew that I had to connect with her and learn more about how she has achieved a dream that some would think is impossible. I had the opportunity to speak to Rexy and she shared her story and phenomenal tips for women trying to making it in this entrepreneur game. Check out our Q and A with the top exec below.
Is it challenging being an executive in an industry where women are not as represented as men?
The lack of diversity in aviation is what makes me work harder and it gave me the adrenaline rush to compete on a higher level. Executive positions in the airline industry (e.g. pilots, mechanics, dispatchers) are overwhelmingly dominated by males, so for women searching for those high positions, they are often automatically looked down on as not being technologically informed.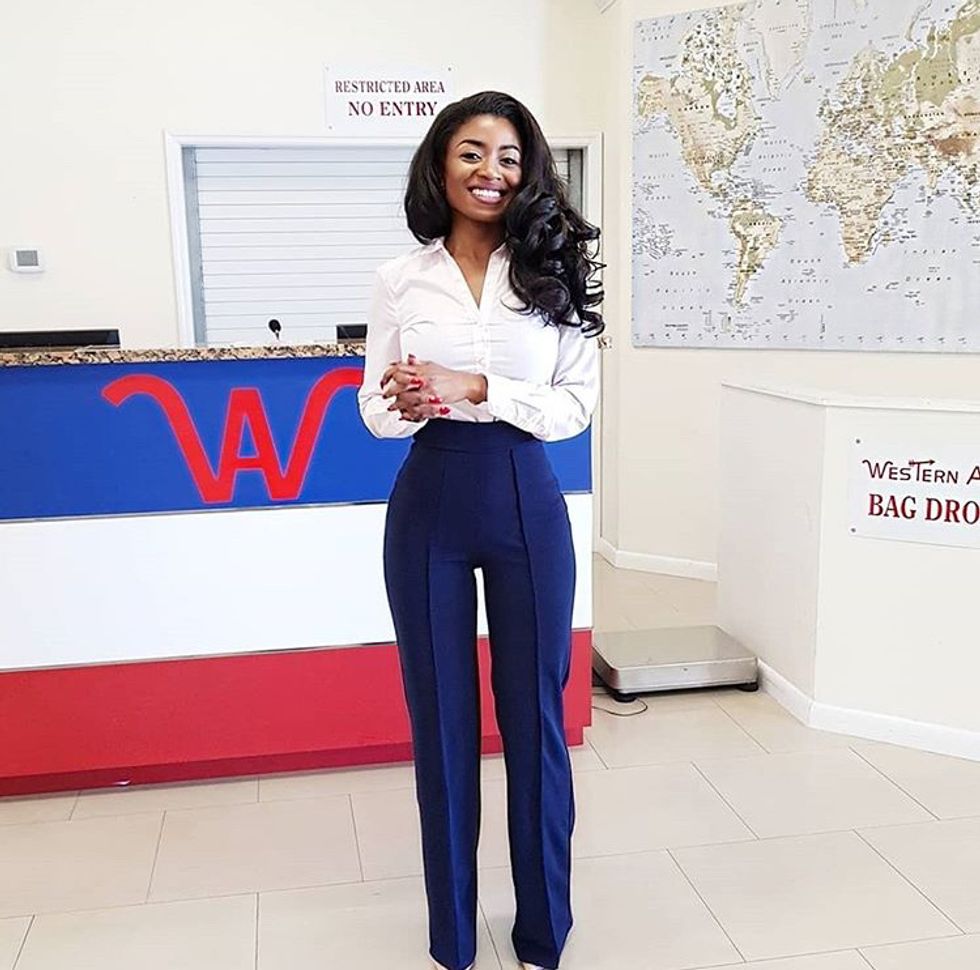 You do have to be ten times more informed. You do have to be prepared for people to purposefully challenge you because they feel that you may not be aware of what you're doing. I always take my time to prepare in advance to know what we're going to be discussing because there is always someone around to try and challenge your qualifications. I'm okay with having to be three times as good as the next person because I'm not going to let anyone keep me from living my dream. I've wanted this since I was a little girl.

"I'm okay with having to be three times as good as the next person because I'm not going to let anyone keep me from living my dream."
When did you fall in love with entrepreneurship?
I was an inquisitive first grader and I remember going to school and the kids would always talk about what their mother did for a living. After hearing classmates boast about their parent's jobs at school, I went home and asked my mother what she did for a living. At the time, my mother, who gave birth to me at only 16 years old, said, "Well, I take care of you." In response, and this was me being a naive first grader, I said, "That's nothing!"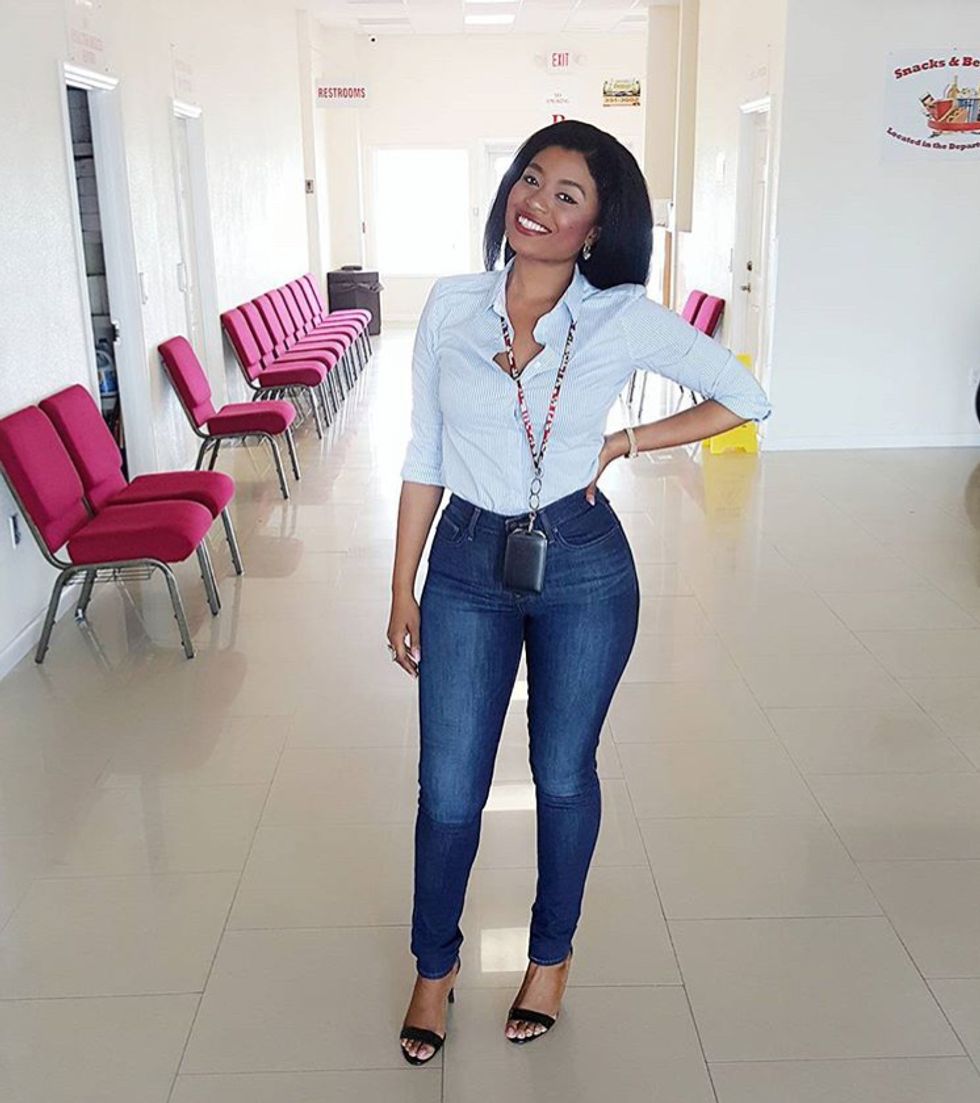 It was at that moment that I vowed to be a successful independent business woman. In hindsight, I owed my mother an apology for not understanding how difficult and honorable it is to be a full-time mom and wife. It was also a deeply personal wake up moment for my mother who took in my words and decided to push herself beyond her own limitations. Not too long after that conversation, my mother motivated herself to go back to school and receive a life-changing college education. She also encouraged me to dream beyond my wildest imagination, traditions, and gender.

There is an assumption that because your company is a family-based airline, that you may have just been given your position. What do you say to that?
That's not true. I started from the bottom and worked my way up. When I was a young girl, I worked as a baggage handler after school. Back then, the airline had its ups and downs. There were constant delays and management issues, but we learned from all of this and remained resilient. I went to school. I studied my field. I put in a lot of work. Believe me, there's nothing easy about my journey.

We all know entrepreneurship can be a little difficult. What is a tip you can offer budding female entrepreneurs?
My number one tip is you definitely have to have passion for what you do. You must love your work. You're going to hit so many roadblocks and encounter people who are 100% not going to believe in the vision you have. Or, just in the day to day business dealings, whether it's government agencies or other private businesses, you're constantly going to be challenged. So, if you do not have that passion for the specific niche that you're in, you will fade.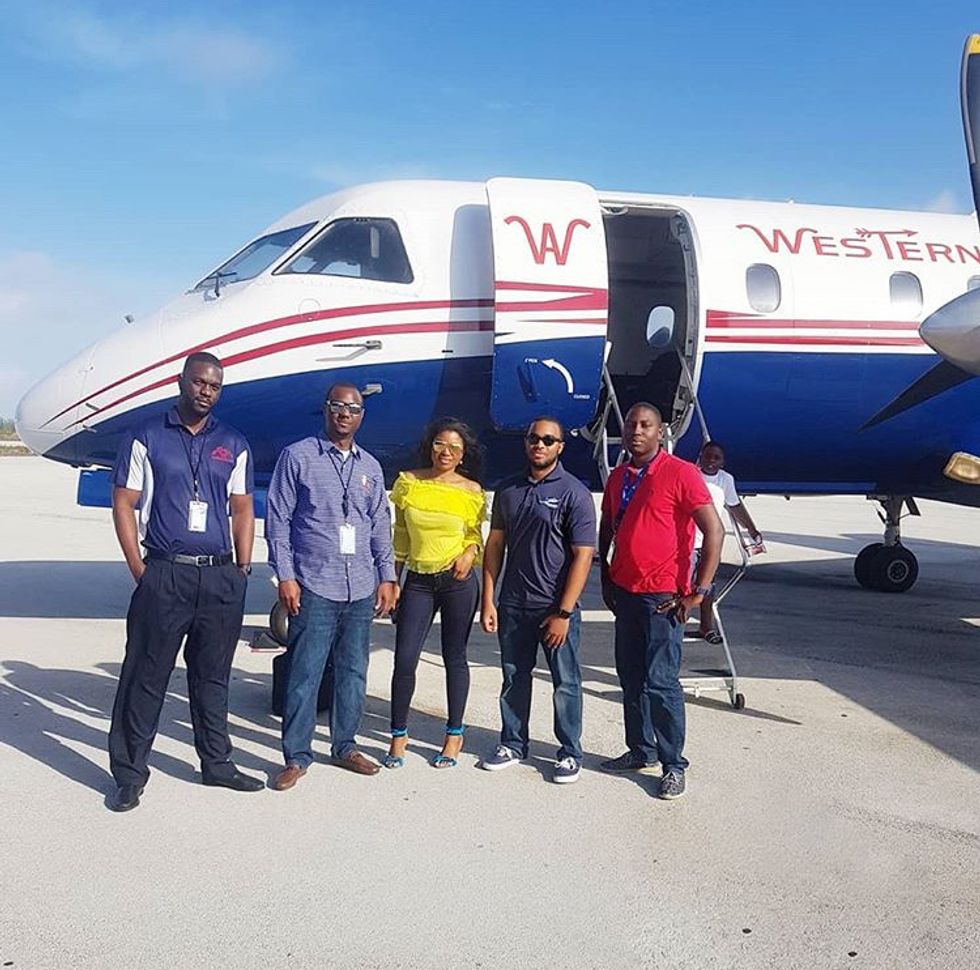 Number two, find allies. That doesn't necessarily mean somebody who is going to finance your dream, but finding someone who believes in it just as much as you do. Find a group of women who can support you and push you to be great. The circle you keep is a profound reflection of how successful you will be.

"If you do not have that passion for the specific niche that you're in, you will fade."
Do you think the diversity challenges in aviation are based on race, gender, or both?
Although it is definitely rare to see black women in the aviation industry, me living on the Islands, I believe the disconnect is more so based on gender. The aviation community is booming with so many underrated careers. I've noticed an increase of female dispatchers and ground support agents, but I have been pushing for administrative and executive positions as well. I also encourage people to forget any qualms about being underqualified for a technologically-driven field and pursue aviation just like any other industry that may interest you. There is always training, there is always educational support. If you want to get in aviation, please just do it!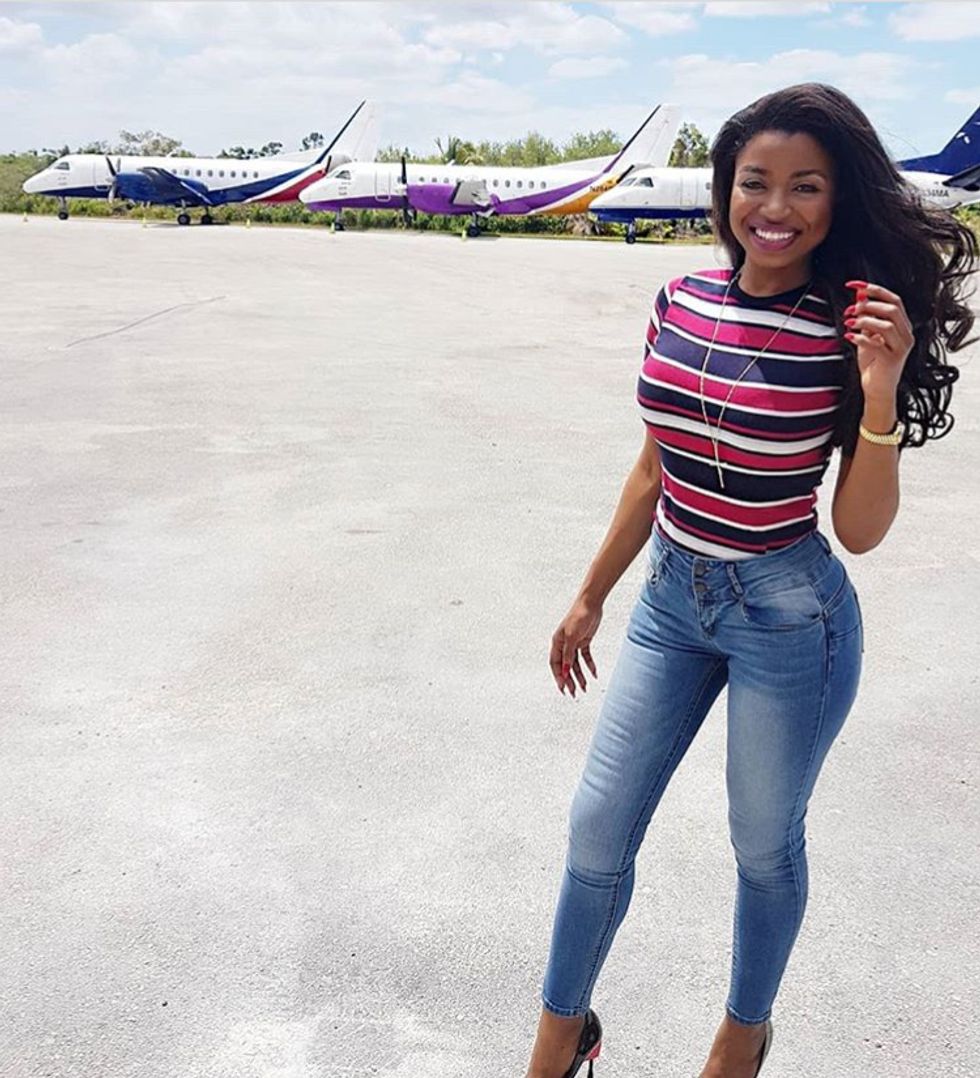 What are some accomplishments that you are proud of?

I helped open the Bahamas' first private passenger terminal. I suggested adding even more routes and planes, and I'm now working towards obtaining my own pilot's license. Most importantly, for someone like me who started off as a baggage handler, it was crucial for me to take advantage of all opportunities that were presented to me.
I could have gone in two directions with watching this airline grow up as I grew up: either assuming it's there at my fingertips, or really taking a stance of wanting to improve upon what's already there. I wish for everyone to do the same in their lives. Take time to grow and learn every day. That's how you become great!
For more Rexy Rolle, keep up with her social media by following her on Instagram.