Does hearing the words "student loans" make you want to run?
---
College debt is something that deters many of us from continuing our education, especially when job security isn't always guaranteed. A recent report by the American Association of University Women (AAUW) found that black women have an average of $30,400 of debt by college graduation, compared to the $22,000 white women have at graduation day. Data like this is discouraging to those looking to continue their education. "Searching for loans, grants and scholarships can cause anxiety and frustration, while leaving you with feelings of giving up on your pursuit to continue your education," shared Marsha Barnes of The Finance Bar.
One resource that is making student loans less intimidating is The Life Currency's Sallie Mae Mafia. This website has an interactive digital course that includes checklists, worksheets, and videos to guide you in managing and mastering your student loans.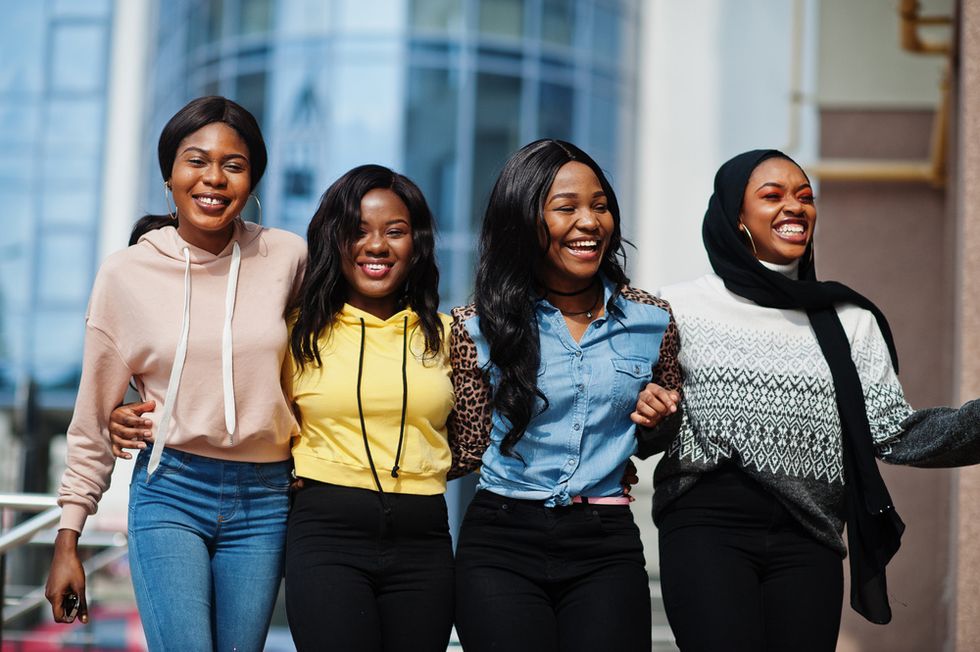 Shutterstock
As black women continue to be one of the most educated groups of Americans, we also need ways to fund our education. Marsha suggests the best way to do this is with the right planning. While black women accounted for 68 percent of associate's degrees, 66 percent of bachelor's degrees, 71 percent of master's degrees, and 65 percent of doctorate degrees between 2009 and 2010, those degrees were paid for with a plan. Whether it was from scholarships, student loans and other aid, these women found a way to fund their college.

"Student loans often receive a bad reputation for not being worth it or a waste of money. Timely planning leads us towards opportunities to search for free money, low interest loans, and even local scholarships that may be available in our communities," Marsha explains.
Here are some of her suggestions of programs to help you fund your college education:
American Assistance Program: Helps students explore their education and career opportunities. (https://www.asa.org/)
United Negro College Fund: Apply for scholarships, fellow opportunities, and internships. (https://www.uncf.org)
Cappex: College Search, College Reviews, College Scholarships - Great for comparing colleges by specifics that matter most to students, scholarships and even a quick resource on school rankings. (https://www.cappex.com/)
Fastweb: Leading online resource to find scholarships - Database of over 1.5 million scholarships. (https://www.fastweb.com)
CollegeScholarships.org: Allows students to search for scholarships by studies and demographics. (http://www.collegescholarships.org/grants/101-grants.htm)
Scholarships for Military Families:
(https://studentaid.ed.gov/sa/sites/default/files/scholarships-for-military.pdf)
My Fed Loans: Important content on student loan interest, understanding the student loan cycle, how to be a smart borrower and more. (https://myfedloan.org/borrowers/student-loans-101/)
Don't forget to check in with the places where you currently work or worship, according to Marsha, often times these places offer book scholarships or a percentage towards college tuition.
A degree is a stepping stone to becoming the professional you always dreamed of being, getting the promotion for a better salary, and achieving the specialization you need to climb the corporate ladder. Obtaining a student loan and paying off your debt should not deter you from reaching your goals. Always remember the resources you have and the tribe of people who are willing to help you along the way.
Featured image by Shutterstock