---
With the rapid changes happening due to COVID-19, we're all trying to figure out a way to stay safe and stay sane. People all across the country have resorted to social distancing and working from home in an effort to limit the spread of illness and much of the travel world as we knew it has been completely turned upside down. Countries all over the globe have either restricted travel or closed borders to non-citizens. So what's a gal (or guy) to do when we're stuck at home with wanderlust on the brain?
Here's a cool list of ideas to continue to nurture your love of food and travel right from the comfort of your own home.
Cook a meal.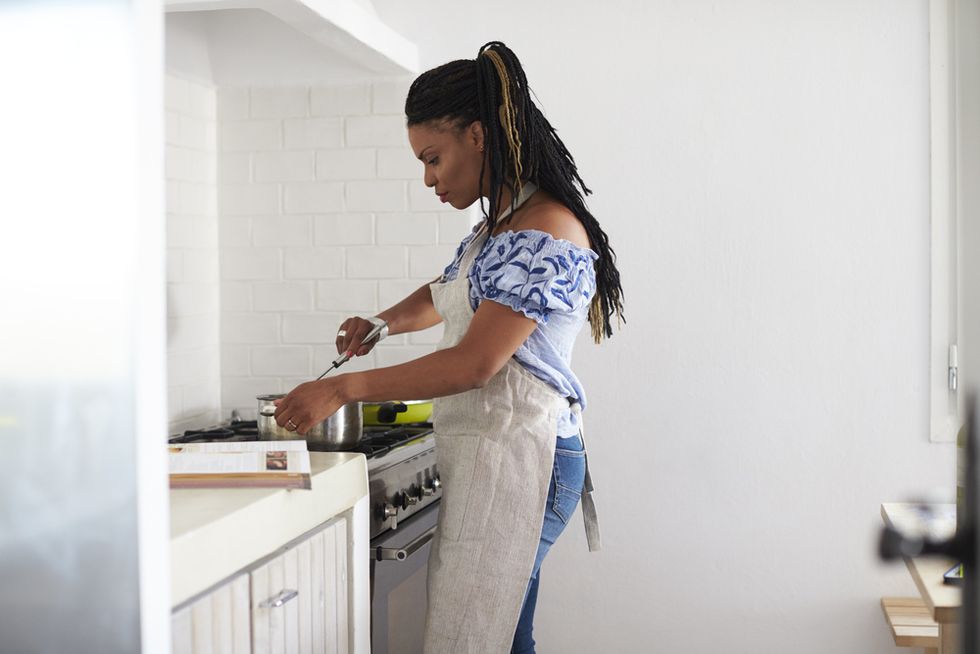 Shutterstock
Instead of gaining 15 pounds by eating all of your quarantine snacks, why not get in the kitchen and try making a delicious and filling meal that is native to your favorite travel destination? Find a recipe online or watch a cooking show and get inspired! You can try something simple like a Cuban sandwich with roast pork, Swiss cheese and sweet ham or a more elaborate dish like Paella with rice, mussels, calamari and shrimp. Step out of your comfort zone by sharpening those culinary skills and learning about dishes from around the world.
Watch your favorite movie.
What better way to have an "almost" vacay than to become immersed in your favorite movie staged at a gorgeous travel destination? The right movie can certainly awaken our curiosities about other parts of the world and inspire us to face our fears and try new things. Have a virtual "baecation" and watch Eat, Pray, Love as Julia Roberts discovers delicious foods in Italy and awakens spiritually in Bali. Or grab your tissues and watch Kim Bassinger move through the gorgeous landscapes of the Motherland in the heartbreaking drama I Dreamed of Africa.
Create a scrapbook.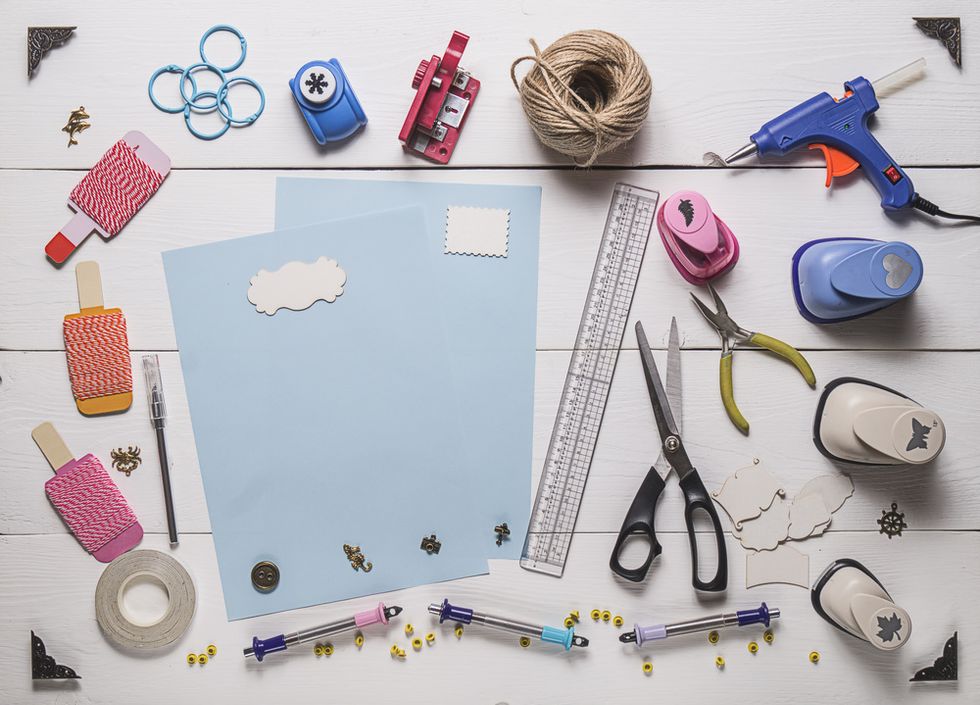 Shutterstock
Are the little mementos that you've brought back from vacation currently scattered all over your home? Now is the perfect time to not only get organized, but to relive those fond memories. Get a scrapbook and pull out those old trinkets, currency and postcards from around the world. You can also use an old gift box to store souvenirs that may be too large to secure in a book. While you're organizing, have a conversation with your "quarantine buddy" about fun travel memories. If you're alone, think about how each destination you gathered a keepsake from made you feel. Would you go back? What some new places you'd like to add to your travel list? Give yourself something to look forward to.
Start online travel conversations.
There are a ton of travel groups on Facebook that have a non-stop flow of information, pictures, tips and stories to keep you going until you're able to book that next flight. The most positive thing about these groups is that you can connect with like-minded people and even establish connections that could develop into long-lasting friendships. Tired of traveling alone? Join a group and find a travel buddy. Or if travel groups just aren't your thing, start your own online convo about a topic that's important to you. Go live and ask your followers how they're surviving being stuck at home, if they've had any recent travel plans that they've had to cancel and where they look forward to going once all of this has cleared up.
Check out museums & art galleries.
Shutterstock
I was forced to cancel my dream trip to Paris this year due to the COVID-19, but that doesn't mean I can't still take a trip to the Louvre. Several museums and art galleries around the world are offering virtual visits to their iconic exhibitions and they can be enjoyed right from your living room. The Mussee d'Orsay in Paris, The Smithsonian in D.C., The British Museum in London all offer tours for travelers still looking to become more culturally enlightened at a safe distance. If Egyptian mummies and historic artwork don't suit your fancy, try e-visiting a few of the Seven Wonders of the World. The Great Wall of China, The Taj Mahal and Machu Picchu all offer online tours.
Want more stories like this? Sign up for our newsletter here and check out the related reads below:
Before You Freak Out: 12 Things To Know About The Coronavirus
COVID-19: Mindfulness & Parenting While Quarantined
Featured image via Shutterstock