Thanks to social media, stars are becoming more open about sharing their bouts with anxiety and depression and it reminds us all that money can't buy happiness. Jada Pinkett-Smith recently revealed that she had her own experience with depression that left her crying for nearly 45 mornings straight, and former Destiny's Child member Michelle Williams opened up to PEOPLE about a recent mental health episode that resulted in her being hospitalized.
---
After a surprise proposal and show-stopping reunion performance at Coachella earlier year, people would expect that the singer would be over the moon.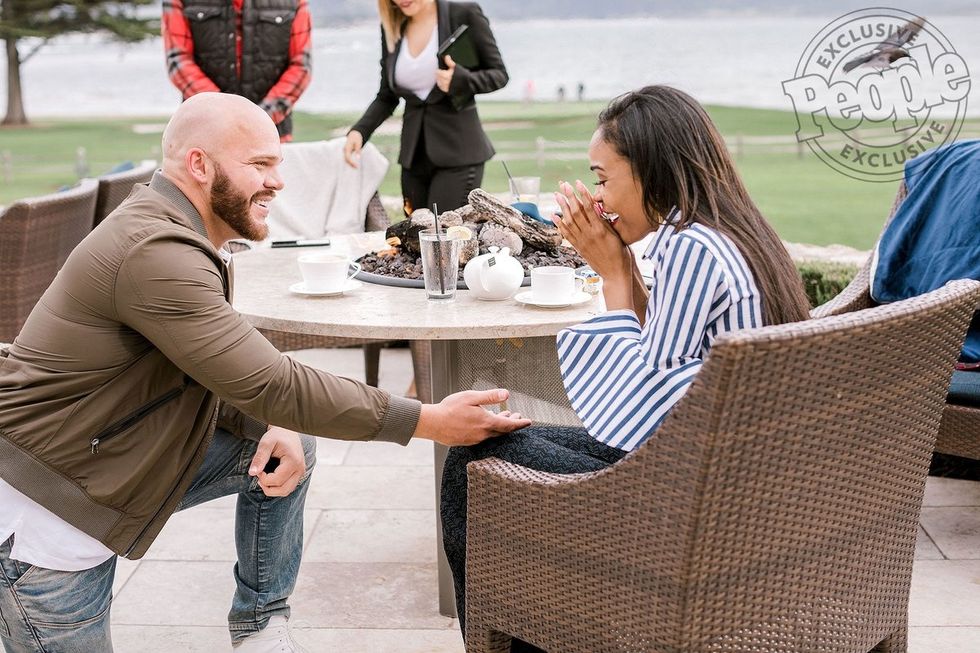 PEOPLE
Instead, she was dealing with marital and emotional issues brought on an old nemesis she thought she would never have to face again. The 38-year-old singer revealed:
"I thought I was over depression. I thought, 'I'm good!' I've got love, I'm working out, but I was so angry. The rage built up in me. I did not attempt suicide, but I was questioning [life]."
Like most of us, Michelle buried her emotional distress in her work and before she knew it, she found herself trapped in a deep depression that she would be unable to climb out of alone.
"The entire year, we were rehearsing every day for hours. I was burying it, and before you knew it, I was looking up out of the pit like, 'Oh my God.'"
Depression sucks because it's an illness that doesn't just affect one person. Mental health disorders have the potential to not only affect the person suffering but also their friends and family at the same damn time. Michelle told PEOPLE that her husband, Chad Johnson, was the epitome of supportive throughout her depressive episode, even though she tried her hardest to push him away.
"I would've understood [if he left]. He's been praying for a wife. He didn't pray for a depressed wife."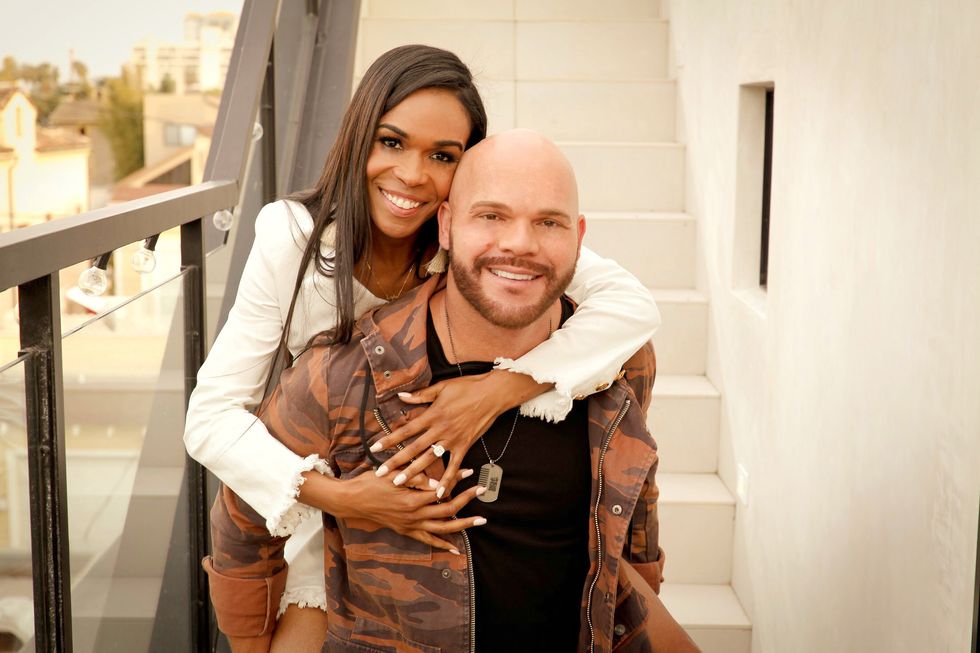 Lizette Trent
Chad, who will star as Michelle's co-star on their new reality show, Chad Loves Michelle had this to say:
"Some of the things said and done were very hurtful. But I was like, 'I don't even want to talk about what happened. Get well and we can work on us later.'"
In July, Michelle and her husband recognized that she needed professional help and sought treatment at a mental health facility in Los Angeles. Later, Michelle made it clear that she did not intend to put her mental health on blast, but the media did a pretty good job of doing it for her. After receiving an outpour of support from friends and family, the entertainer posted this message on social media:
"Thank you ALL sooooooooooooooo much for every message of love and support sent! My family, friends and fiancé have been AWESOME! Sitting here reflecting on the past two weeks. I had no plans of what I was going through being public BUT now that it is I have a made an even BIGGER commitment to the mental health awareness area."

She explained that although she resents her lack of privacy as an entertainer, but said that she's grateful that she can use her platform to help others. She had this advice for others that may be struggling with a mental health issue:

"So many people are suffering, hurting, hopeless, lost and don't see a way out but there is. Depression sucks, but my faith in God and my commitment to doing the work to stay well is my way out! You have to do the work even when you're tired and feel the heaviness. Take one step at a time! Don't overwhelm yourself. If you can just get up out the bed and brush your teeth and shower.....DO IT. For people dealing with depression, that is a HUGE step! Now don't be depressed AND stinky.....pick a struggle! 🤣 (Y'all know I had to add some humor)"
Depression and anxiety can only beat you if you don't use the resources around you to stop them, and Michelle is proof. Despite all the money, love, and material wealth you have in the world, mental illness does not discriminate. Pain is inevitable, but suffering is a choice, and part of that choice involves knowing when it's time to get help. Michelle told People:
"People fall off the fitness wagon, people fall off the wellness wagon, but I can't fall off the [therapy] wagon. I have to get healed to live this happy life."
Check out the full article in PEOPLE Magazine this Friday.
Featured image via Michelle's Instagram
Related Stories
Viola Davis Opens Up About Anxiety And Not Feeling Pretty Enough - Read More
The Reason Jada Pinkett-Smith Never Saw Herself Being Married To Will - Read More
Nivea Shares How She Overcame Drug Addiction & Depression - Read More