With the recent debut of Michelle Obama's hit memoir Becoming, intimate details were shared about the love story between her and Barack.

---
If you had the opportunity to finish the book, you may be disappointed at the lack of hot and steamy recollections of their earlier years (okay, maybe it's just me but can you blame me?! Michelle and Barack are so attractive). However, Michelle made sure to drop some gems in the form of dating advice for us single ladies looking to find our Mr. Right.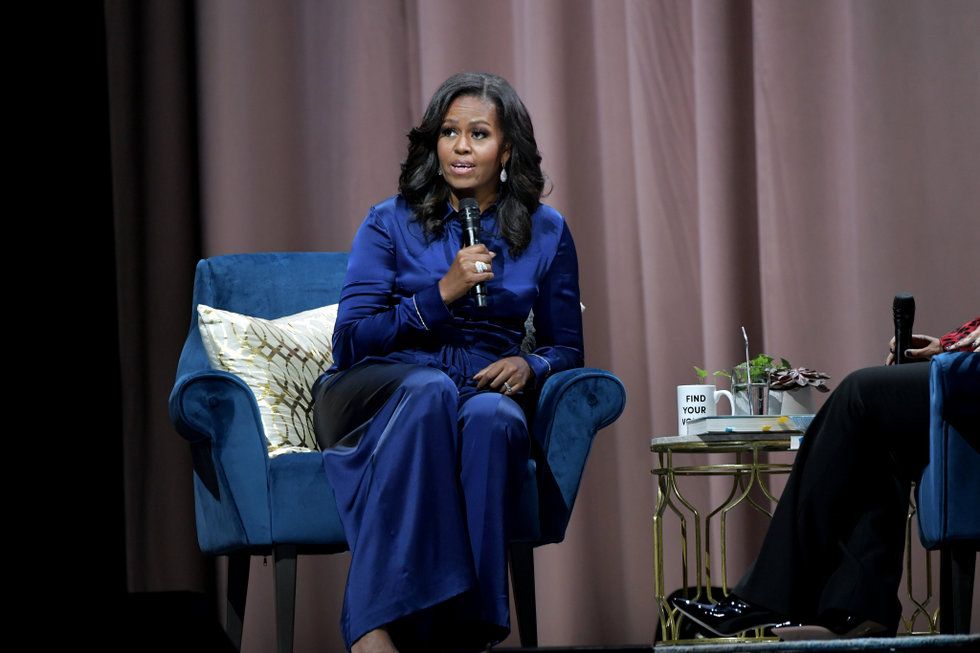 Paul Marotta / Getty
If you don't know by now, Barack was not even Michelle's type, as she mentored him while working at a prestigious law firm at the time and saw him as a brilliant yet eccentric opposite, placing him in squarely the friend zone. Not the "Oh, I'll put him on the back burner" friend zone, but the land of no return friend zone. She even tried to hook him up with other friends.

However, the universe was not having that, and after some more time of friendship, fun, and getting acquainted with each other's true selves and values, the two came to recognize the spark that had been ignited between them.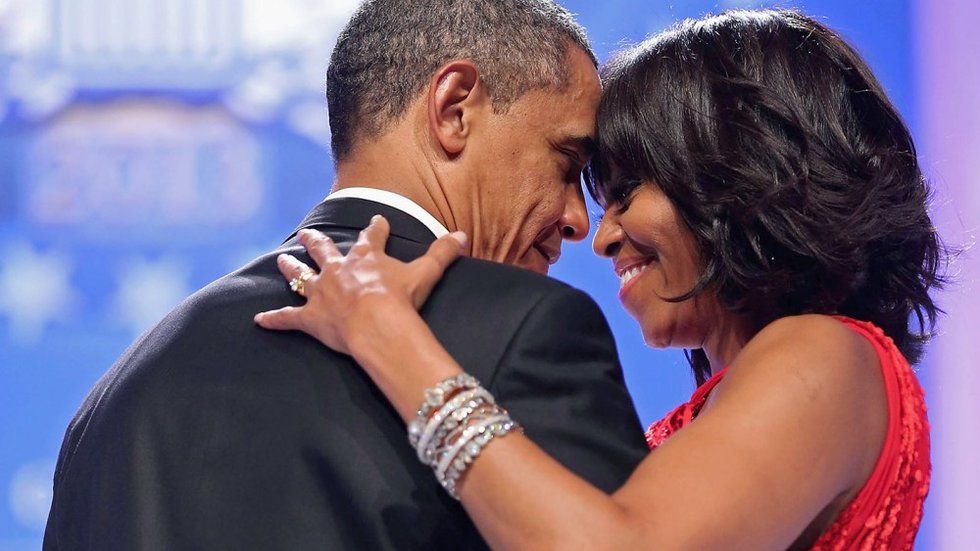 Chip Somodevilla/Pool/startraksphoto.com
Michelle explained live at her Boston book tour stop recently:
"Falling in love all over the place. I fell hard and fast and deep and quick, but we still didn't marry until we got to know each other...So by the end of that summer, Barack had told me that he loved me. Brothas, another thing, do not play games! He wasn't playing games."
She continued:
"That was another thing! He was like, 'I love you, let's figure this out.' It wasn't like, 'Well, I'm trying to do these kinds of things.' Trust me, I had plenty of that, people just trying to keep their options open. I was sick of that. Barack was like, 'Nope, this is who I am, this is what I think we want. Let's give it a shot.' He was clear, gentlemen. He. Was. Clear."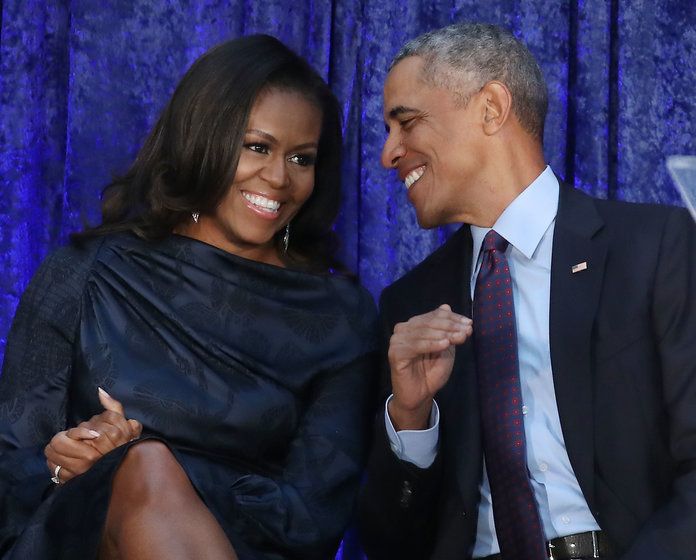 Mark Wilson/ Getty Images
There you have it, ladies! While you are trying to act like you didn't hear the part when your crush says, "I'm not looking for anything serious," or "I would love to see where this goes," Michelle says you shouldn't let a man get the best of you when he already gave a clear indication that he wants to keep his options open.

It is tempting to wag a finger at men and tell them to stop playing games, however, the true power lies in your decision to not let a man come into your life and play games with you, unapologetically. That does not make you difficult, high maintenance, or unrealistic; it makes you a high value woman with expectations a virtuous man will break his back to meet.
Michelle also dropped this additional piece of dating advice for women:
"High bar, ladies. High bar. Keep your bar high. Because it's hard enough with a high bar, it's hard. So you don't want to start making huge, huge compromises in who you are and how you want a man or a partner to show up in your life. And I think it helped that I wasn't looking. That I wasn't thirsty. That I was pushing him off a little bit and he had to work a bit."
Michelle's 'bar' was so high because she was not looking for completion, but she was open to elevation.
As a Harvard Law graduate with a leadership role at her firm and a life dedicated to her evolution as a woman, it was easy for her to make the distinction between a placeholder and a potential husband.
Relationships thrive off of the compromise of both partners, however, make sure not to get too weak in the knees too quickly, when you think you've met a 'Barack'.

Focus on yourself, how you feel around this new interest, and how he adds value to your life with new insights and experiences. Don't be fooled by charm, don't base all your feelings off how consistent he may be at the moment, and bet on yourself. Trust your gut and your judgment of his intentions. Don't be afraid to slow things down a bit in order to re-center yourself. And make sure to check that friend zone of yours one more time, you might just find a diamond in the rough.
Listen to Michelle's advice here and click through the gallery below to see some of our favorite Barack and Michelle moments:
Feature image by Jose Luis Magana/AP.