---
Melanie Fiona's pivot from Grammy award-winning singer and songwriter, to mental wellness and self-care mom, has been everything cultivated into what we love to see. She has evolved into the big sister in all of our heads, showing off her adorably-hilarious family, which consists of her fiance, Jared Cotter, and son, Cam.

At the top of the year, Jared and Melanie were scheduled to be married, which due to the pandemic, was rescheduled multiple times. But listen, true love...true love cannot be stopped, m'kay? The couple instead, decided to tie the knot anyway and they commemorated the occasion with the wedding announcement video that made our little, overjoyed hearts flicker for their lives.
Of the video, Fiona said:
"Anything is Possible...✨ If you're willing to adjust your perspective. We had to postpone our wedding three times this year. We had to accept that a full ceremony with our loved ones could not be possible until 2021. But we also knew we wanted to be married this year. So, we made it happen!!! We took what was in our control and saw it through. On 12-12-2020, I married my best friend, in the most perfectly possible way."
Melanie's caption continued:
"Remember, things might not look the way you envisioned, but if you're willing to surrender... to detach from your ideals and expectations, you can joyfully find your way back to the intention. The reason you started in the first place. What you feel, what you see, here, is a reflection of that intention."
Set to the tune of John Legend's "Who Do We Think We Are", the video opens with Cam busting his best celebratory moves and linking up with mom and dad for a stylish family photo shoot.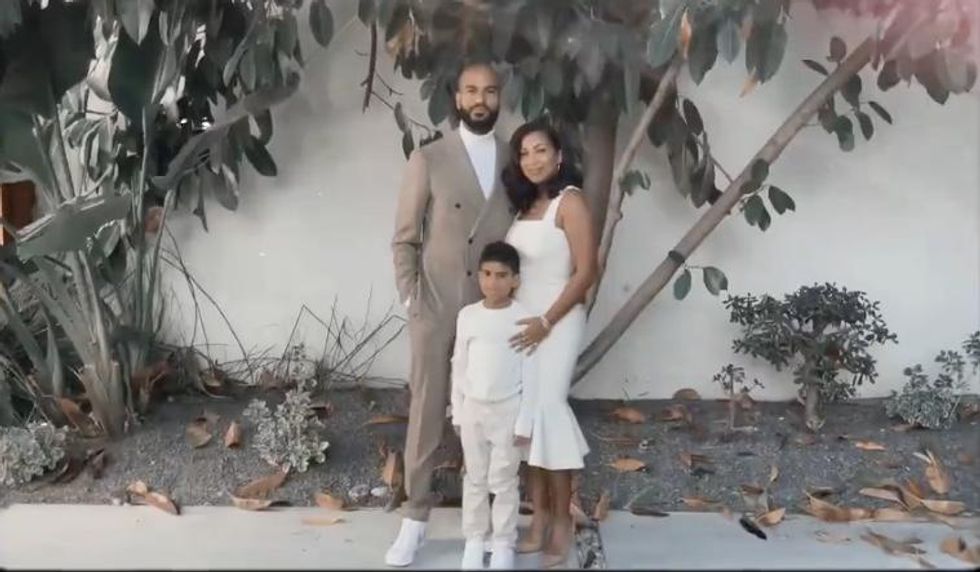 Melanie Fiona
The couple then enjoy a toast, and fixes the other up to get ready for their big day. As they get into the car, Jared puts into the GPS directions to LA Wedding Chapel, Same Day Marriage.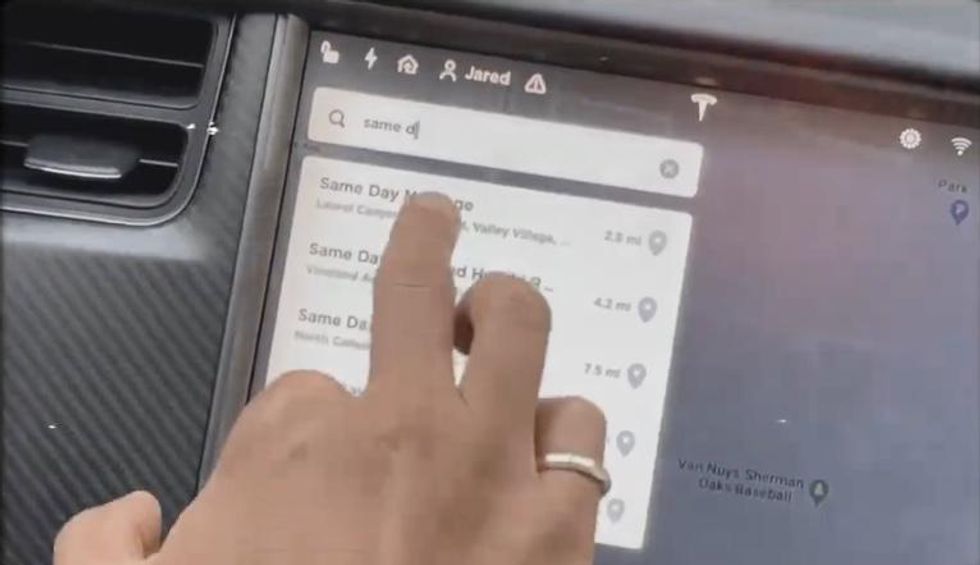 Melanie Fiona
They vibe and have a blast on the way, which they arrive to, fully masked. After a few shots and signing a little paperwork, the couple get married (and by this time, I'm screaming with tissues!)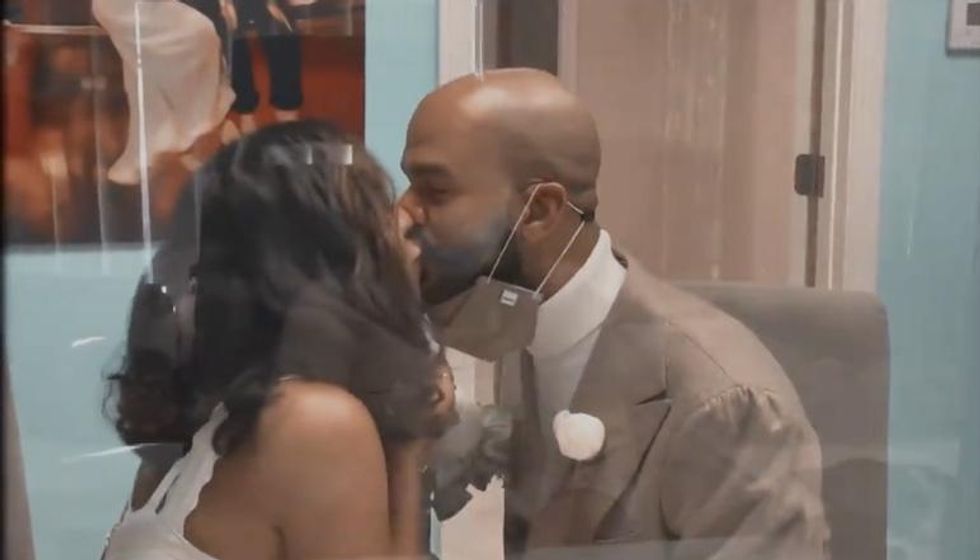 Melanie Fiona
But wait, ya'll, it gets better! The newlyweds then head off to the first place in line (you know, because, priorities!)...to get a drank!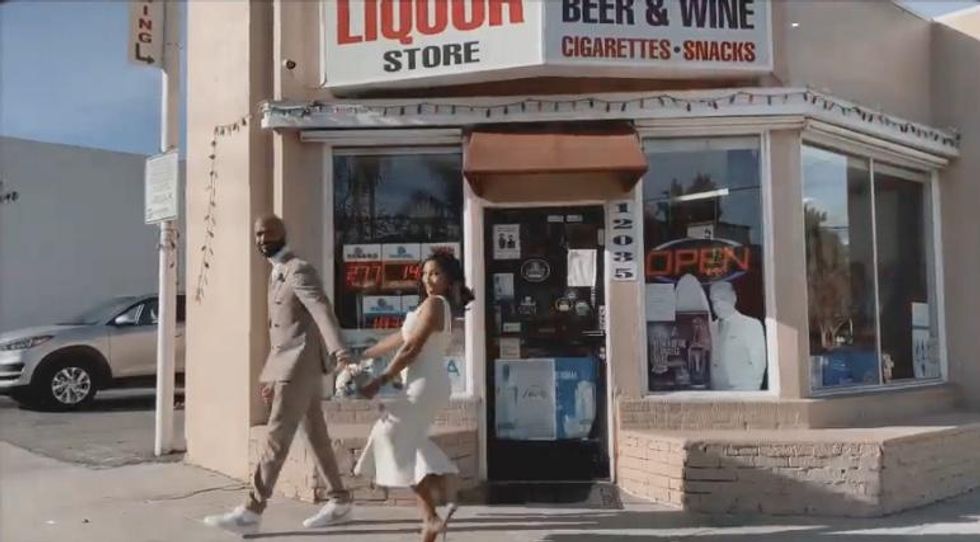 Melanie Fiona
"We will for sure have our full celebration/ceremony when we can, but like I said in yesterday's post, the right time to take the right action, is RIGHT NOW. Thank you for all your love and support. We are OVERJOYED."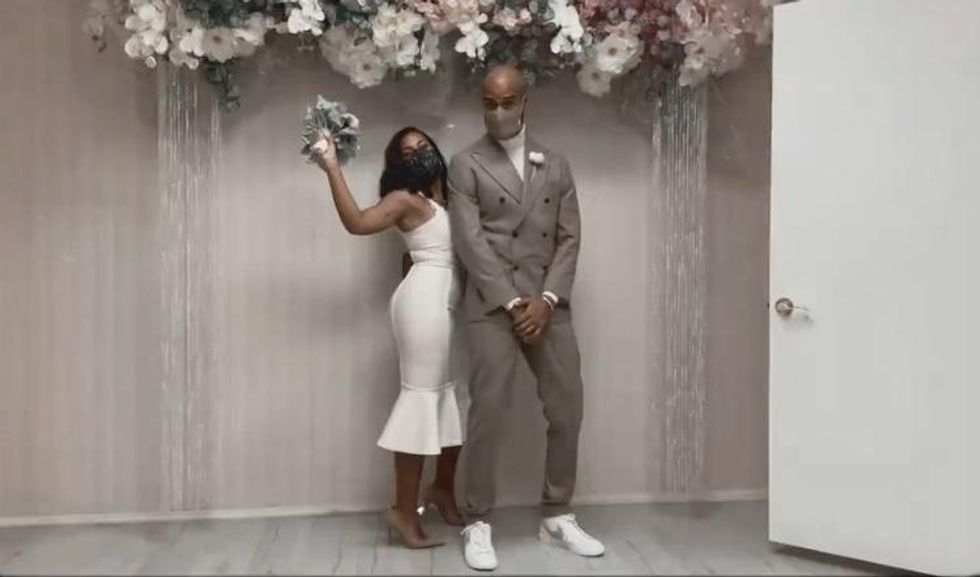 Melanie Fiona
Join my obsession with alllllllll of this and watch the full video here. Congratulations to the Cotters!
Feature image courtesy of Instagram/Melanie Fiona